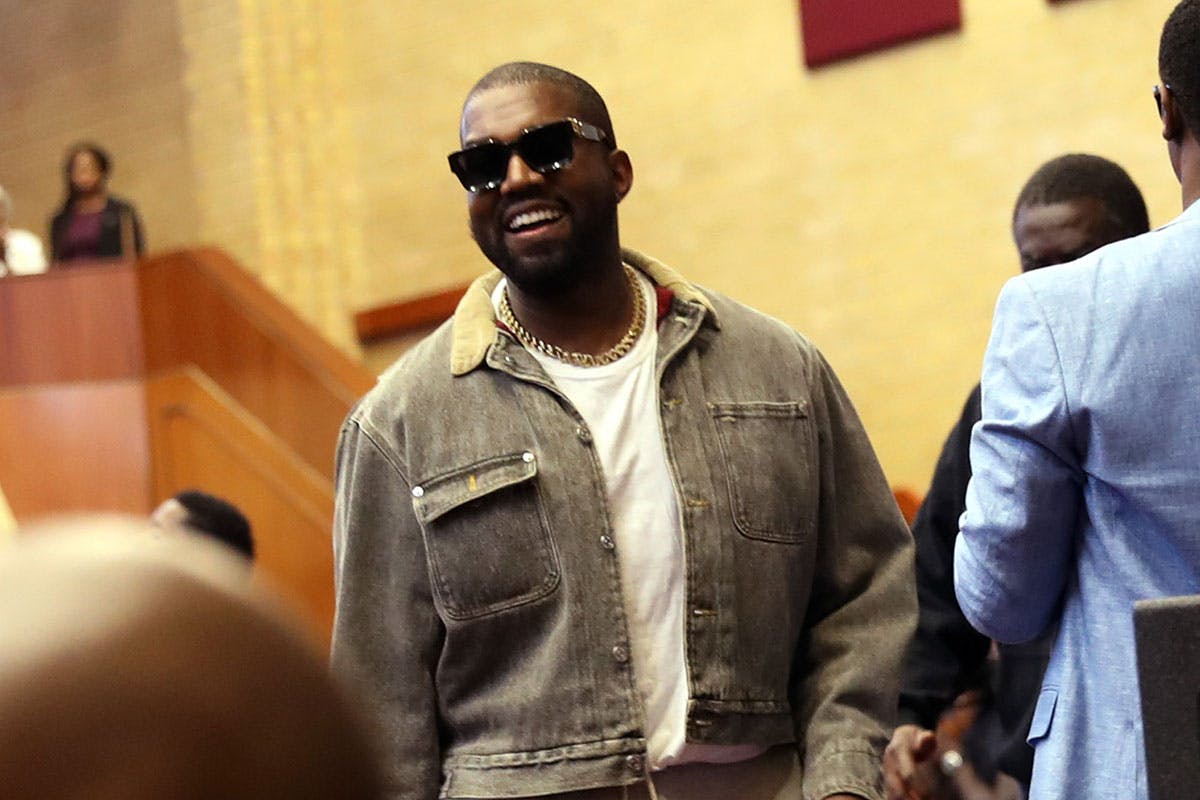 Kanye West has sampled gospel music throughout his career, but Jesus Is King is undoubtedly his most gospel-inspired album to date. West's ninth studio album is replete with gospel samples, but it also features many references to secular music as well as his previous work.
Thanks to Who Sampled, Vibe, and Genius, we've rounded up every track West samples on Jesus Is King. If you've already pored over the full album credits for West's new album, dive into every gospel song, indie track and TV one-liner featured in Jesus Is King below.
"Selah"
The immediately recognizable "Hallelujahs" from the album's second track were pulled from the gospel song "Revelation 19:1." At around 6:20 you can hear the section West used, performed by the New Jerusalem Baptism Choir.
"Follow God"
On "Follow God" West samples Whole Truth's 1974 track "Can You Lose By Following God." The song's opening line "Father, I stretch // Stretch my hands to you" certainly recalls his 2016 The Life of Pablo track, "Father Stretch My Hands, Pt. 1" with Kid Cudi. However, the samples are entirely unrelated.
"Closed on Sunday"
"Closed on Sunday" samples "Martín Fierro" by Grupo Vocal Argentino, an Argentinian folk group created in Buenos Aires in 1966. The title refers to an epic Argentinian protest poem. According to The Gaucho Martin Fierro, the poem is drawn from the life of the gaucho, who was forced to give up his freedom and individuality to the social and material changes that invaded his beloved countryside in the 19th century. The themes of relinquished freedom and individuality echo West's ideas about social media on "Closed on Sunday."
"On God"
"On God" samples the line "Yo Pi'erre, you wanna come out here?" from '90s sitcom, The Jaimie Foxx Show. The line is one of Pi'erre Bourne's producer tags, which you can find in a number of Playboi Carti tracks, including "Magnolia." 
"On God" also appears to sample YB's track "Lambo." However, sources including Genius and Vibe ascribe the sample to "Mercy" by Kanye West feat. Big Sean, Two Chainz, Pusha T, which in turn also samples "Lambo."
Genius also suggests that "On God" samples the 1993 track "Oh My God" by A Tribe Called Quest, featuring Busta Rhymes.
"Water"
The seventh track on the album references "We Are All Water" by Japanese-American artist, singer, and activist Yoko Ono. Ono's 1972 song shares much of the symbolism of purification and unity with West's track.
Interestingly, West also samples Bruce Haack's track "Blow Job," a title that certainly "ain't Christ-like." Haack was a Canadian musician and composer, and a pioneer within the realm of electronic music.
"God Is"
West's song "God Is" samples the track of the same name by James Cleveland and the Southern California Community Choir. Cleveland was known as the "King of Gospel music" and is considered a driving force behind the creation of the modern gospel sound and the incorporation of traditional black gospel, soul, pop, and jazz in arrangements for mass choirs. Cleveland's legacy has had huge implications for West's music and his latest album specifically. 
"Use This Gospel"
One of the more surprising samples (perhaps behind "Blow Job") is the sample of  "Costume Party" by Two Door Cinema Club. The indie-pop hit was released in 2010, the same year West included the video for their hit "I Can Talk" in one of his blog posts.
"Jesus Is Lord"
The album's final track, "Jesus Is Lord" takes from "Un Homme Dans La Nuit" by the late Claude Léveillée. Between 1:52 to 1:57 West references Léveillée mythical 1978 song. According to that the song's publisher at Éditorial Avenue, the work was originally created for the Montreal Jazz Ballet.
You can stream Jesus Is King in full here.