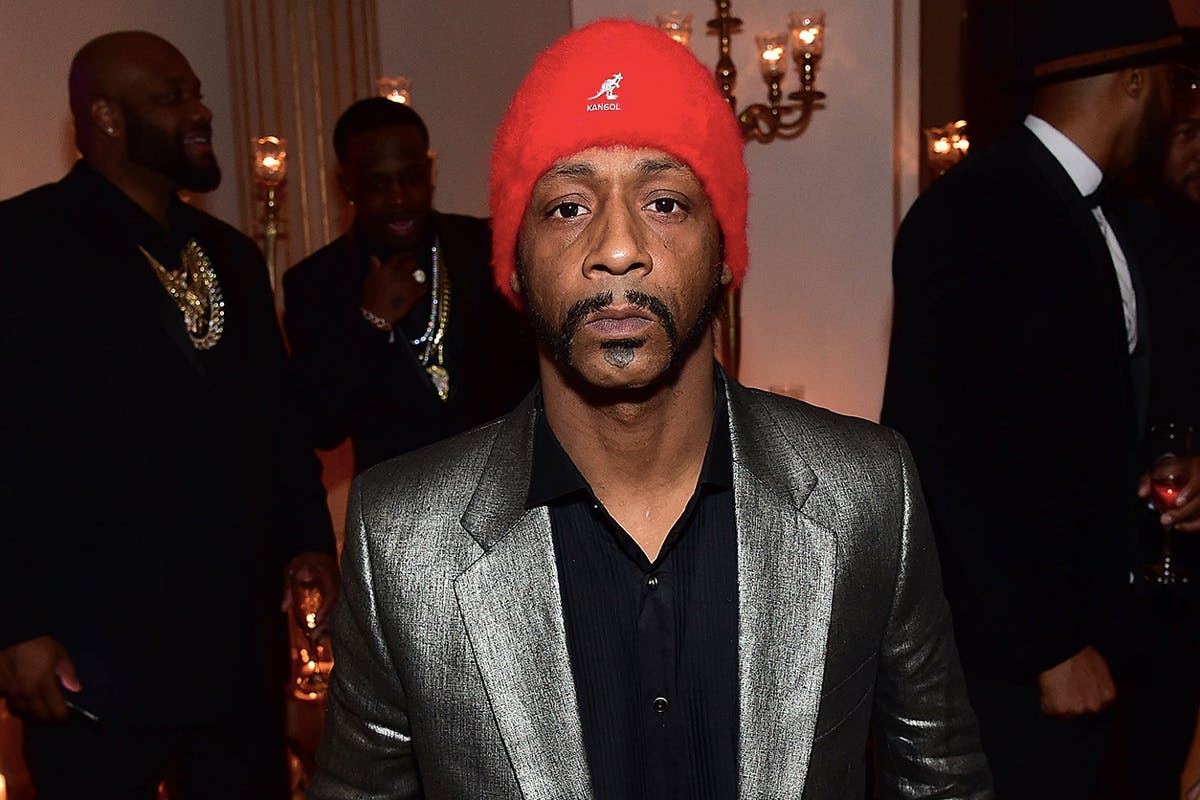 Katt Williams' recent standup set for Supreme might not have delivered his usual barrage of laughs. But he did give one of the most incisive commentaries on the pandemic, the president, and the Black Lives Matter movement – albeit to an empty crowd. View this post on Instagram A post shared by Supreme (@supremenewyork) on Aug 16, 2020 at 7:05am PDT
Donning a Tekashi-esque rainbow wig and backed by JAY-Z's "Public Service Announcement," the veteran comedian began his monologue by skewering the President's handling of the coronavirus. "Right now, we have a perfectly suitable clown running the free world" he lamented. "We got a guy whose advice included things that no decent crackhead would tell you to do with a gunshot wound. The man said if you have bleach, rub it on yourself. Sprinkle some in your eye. You see any UV light, walk in front of it. But these are serious times. The president is a clown."
He then went on to stress the urgency of wearing a mask, rightly pointing out, "It's an airborne virus, folks. If you breathe air, put on a mask. And because we can all agree that breathing is important." Here, Williams turned to the murder of George Floyd who died earlier this year when police officer Derek Chauvin forcibly held his knee on Floyd's neck for eight minutes and 46 seconds, while other officers knelt on his back. "We can all agree that you putting your knee on a man's neck for eight minutes is just murder. Just televised murder," he said.
Williams joked that he left most of his jokes in quarantine. But he did bring a compelling case for Americans to get out and vote for in the US elections on Tuesday, 3 November. "If you got some information out of it, I appreciate that," he said, adding, "I've already done more than an elected official."
If you're concerned about mailing your vote due to the defunding of the USPS, there are still ways to make sure your vote gets counted. States also allow in-person drop-off at your county clerk, registrar, or local Board of Election.