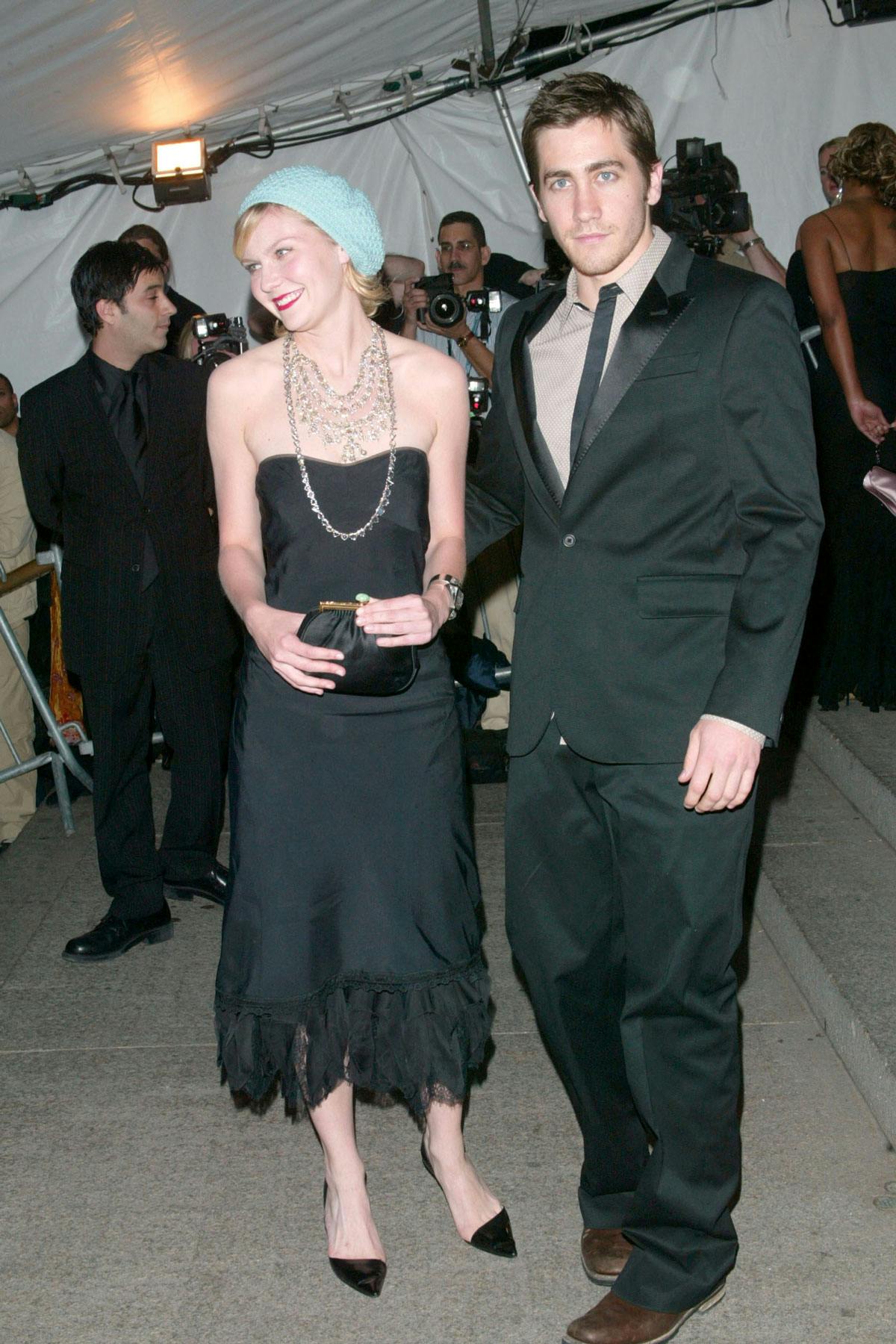 As Twitter recently observed, your favorite Kirsten Dunst movie says a lot about you. So does your favorite Kirsten Dunst fashion moment.
To kick off Fashion Obscura, Highsnobiety's new series voyaging through the annals of under-appreciated fashion history, I'm calling it: KiKi's 2003 Met Gala outfit is to modern fashion as KiKi's filmography is to the history of modern cinema.
(Iconic.)
America's greatest cult film star pulled up to the shindig like she was ready to give Anna Wintour a lesson on accessorizing (a key Y2K fashion tenet, by the way).
Accompanied by then-boyfriend Jake Gyllenhaal (a crucial element of another famous Dunst moment, The Soup Pictures), she attended fashion's glitziest night out in an LBD by Marc Jacobs, the perfect blank canvas for a smattering of seemingly random accoutrements.
Exhibit A: a crocheted beanie by Missoni (major props to vintage luxury buyer Paige Rubin for the identification), perched atop Dunst's wheat blonde locks. Don't miss her scarf-like layered necklace, tiny clutch, and weird silver cuff, too.
What could possibly make this ensemble better? The fact that the theme of the 2003 Met Gala was "Goddess."
If KiKi ever does Vogue's "Life in Looks," I need her to explain WTF was going on in her beautiful, talented head when she reached for a knit beanie on her way out the door...
Honestly? It's an early example of goblin mode dressing, made recently famous by the one and only Julia Fox.
No shade intended, though — this is one of my all-time favorite KiKi Dunst outfits, which is how you know I'm a '90s baby.