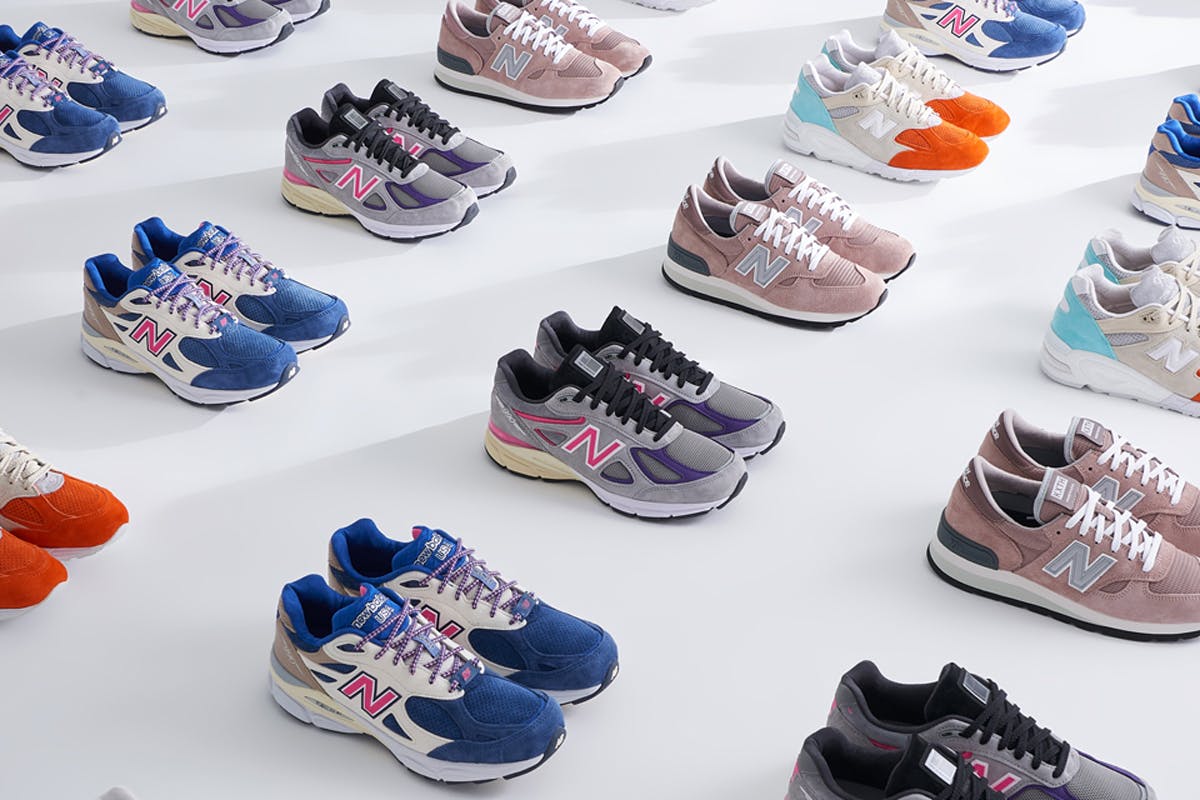 This article was published on May 28 and updated on June 10
Good things come in fours for New Balance & Ronnie Fieg's KITH, especially when it's four sneaker collabs.
While model Lono Brazil and actor Giancarlo Esposito effortlessly carried the Summer '22 menswear collection, the New York-based brand also snuck in shots of its upcoming New Balance sneaker collabs in the lookbook, including 990v1, 990v2, 9990v3, and 990v4 models.
Though KITH celebrated its 10th anniversary in November 2021, clearly, Ronnie Fieg isn't done reminiscing. Basically, Fieg takes OG KITH fans down memory lane through nods to past New Balance collab colorways with the forthcoming sneakers.
Recently debuted by Fieg himsef, the 990v2 sneaker references the collaborative New Balance 997.5 "Cyclades" color scheme flow for flow, taking on the 2015 shoe's Mykonos-inspired aquatic blue, sandy beige, and neon orange hues.
Meanwhile, the 990v4 basically brings back a remake of a classic colorway, channeling the hues of the 2018 KITH x UNITED ARROWS & SONS x New Balance 997 — aka an homage to the iconic 2009 United Arrows x New Balance 997.5 sneakers (a shoe that went triple platinum in Ye's pre-YEEZY rotation).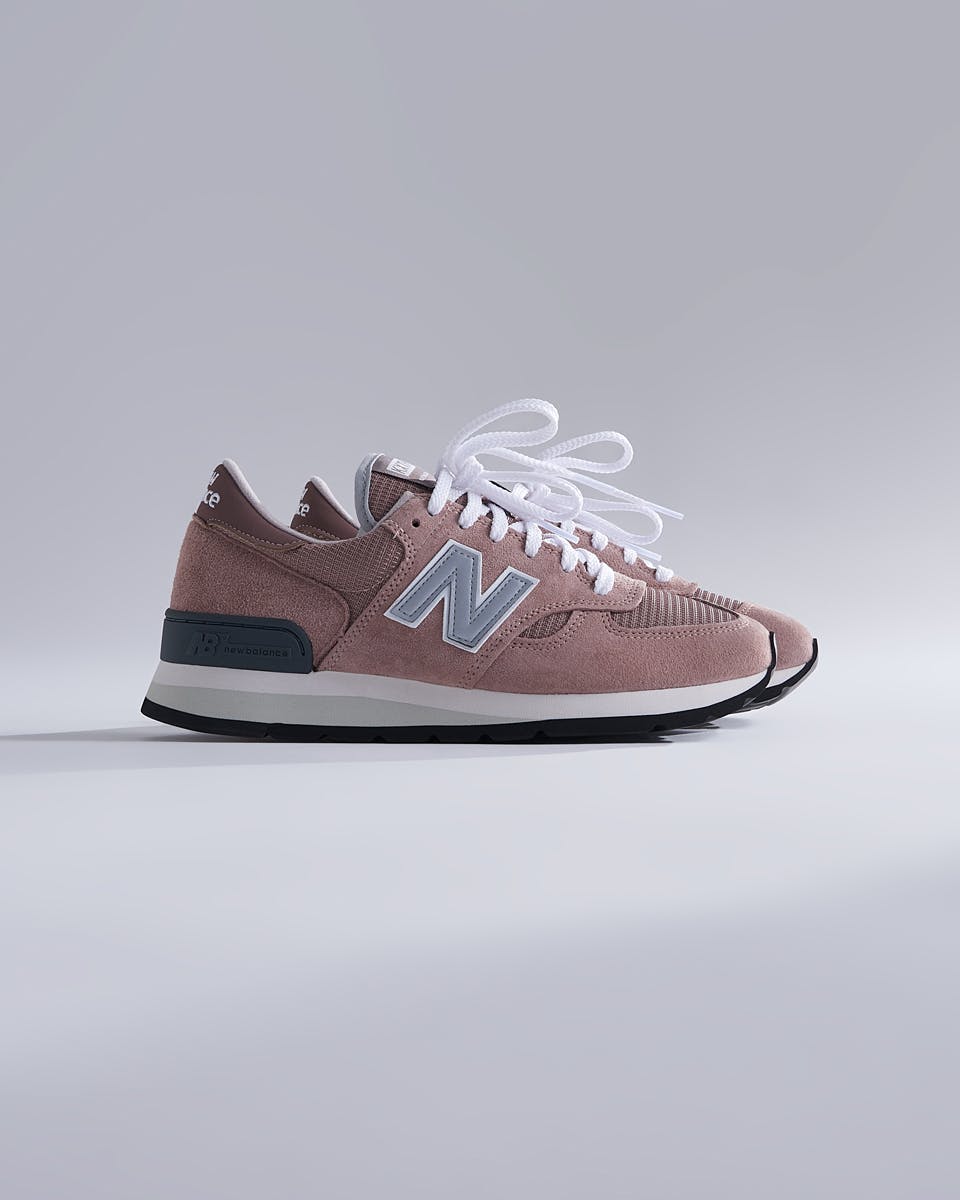 Then, where have I seen the KITH x New Balance 990v3's navy blue, light grey, and beige (can't forget the pops of pink) before? Oh yeah, the exact colorway appeared on the brand's 2013 New Balance 1600 "Daytona" sneaker, inspired by Fieg's escapes to Daytona Beach.
Though it doesn't reference a past colorway, per se, the "Dusty Rose" 990v1s indeed possess a sense of familiarity through its pastel hue.
It's no secret that KITH enjoys the faded pink shade of its muted color story, incorporating the delicate pigment in its 2020 "Dusty Rose" 990v2 and RC_1300 collabs.
While honoring the New Balance 990's 40th birthday, Fieg is also clearly still in celebration mode for KITH's anniversary, referencing defying colorways that distinguished KITH as a brand and played a vital role in one of its most game-changing friendships with New Balance.
You can cop a piece of KITH-story when the New Balance 990V4 "United Arrows & Sons" drops on KITH's online store on June 15 (the day Fieg also turns the big 4-0).
And the party continues as the 990V3 "Daytona", 990V2 "Cyclades", and 990V1 "Dusty Rose" are expected to follow on June 16, June 17, and June 18, respectively.