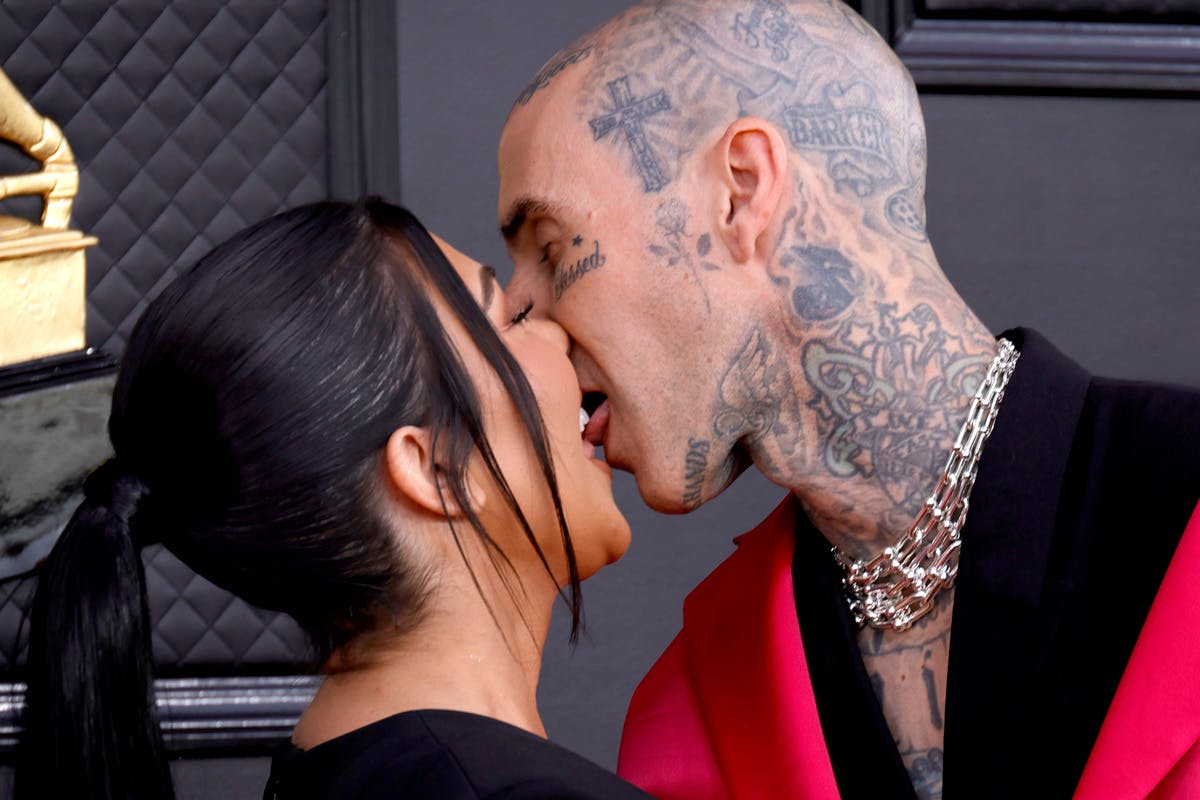 Leave it to a reality TV star to stage a practice run of her wedding and then post about it on Instagram.
Kourtney Kardashian has clarified that she and her fiancé, Travis Barker, did not get married at a "secret," post-Grammys ceremony in Las Vegas.
The two did make a quick chapel pit stop "at 2am, after an epic night and a little tequila," according to Kardashian's Instagram. However, it was a marriage license-free affair, meaning the two aren't legally bound — yet.
"Practice makes perfect," Kardashian noted — indeed! (Our condolences to Scott Disick.)
Though the pair have known each other for years, Kardashian and Barker didn't go Instagram official until February 2021, right after Valentine's day. Eight months later, they got engaged.
In that eight-month in-between period, the happy couple captured the hearts and imaginations of the public with the fervent displays of devotion, the kind of antics usually reserved for star-crossed middle school lovers.
There was the time Kardashian Instagrammed a photo of Barker's blood in a vial, overlaid with a black heart. (Also blood-related: Kardashian's "I love you" tattoo on Barker's arm; her confusing "Bleeding on your Blink tee" post.)
Don't forget the excessive PDA: at the VMAs, at the Grammys, at the Grand Canyon (?), everywhere.
They even started dressing alike! Going from Calabasas-glam to goth glam, Kardashian swapped her Balmain for Hot Topic.
And of course, Kravis gave us embarrassing Halloween costumes: Edward Scissorhands and Kim Boggs, Sid Vicious and Nancy Spungen — you get the picture.
So congratulations, Kourtney and Travis, on not getting married and being the world's most over-the-top couple.