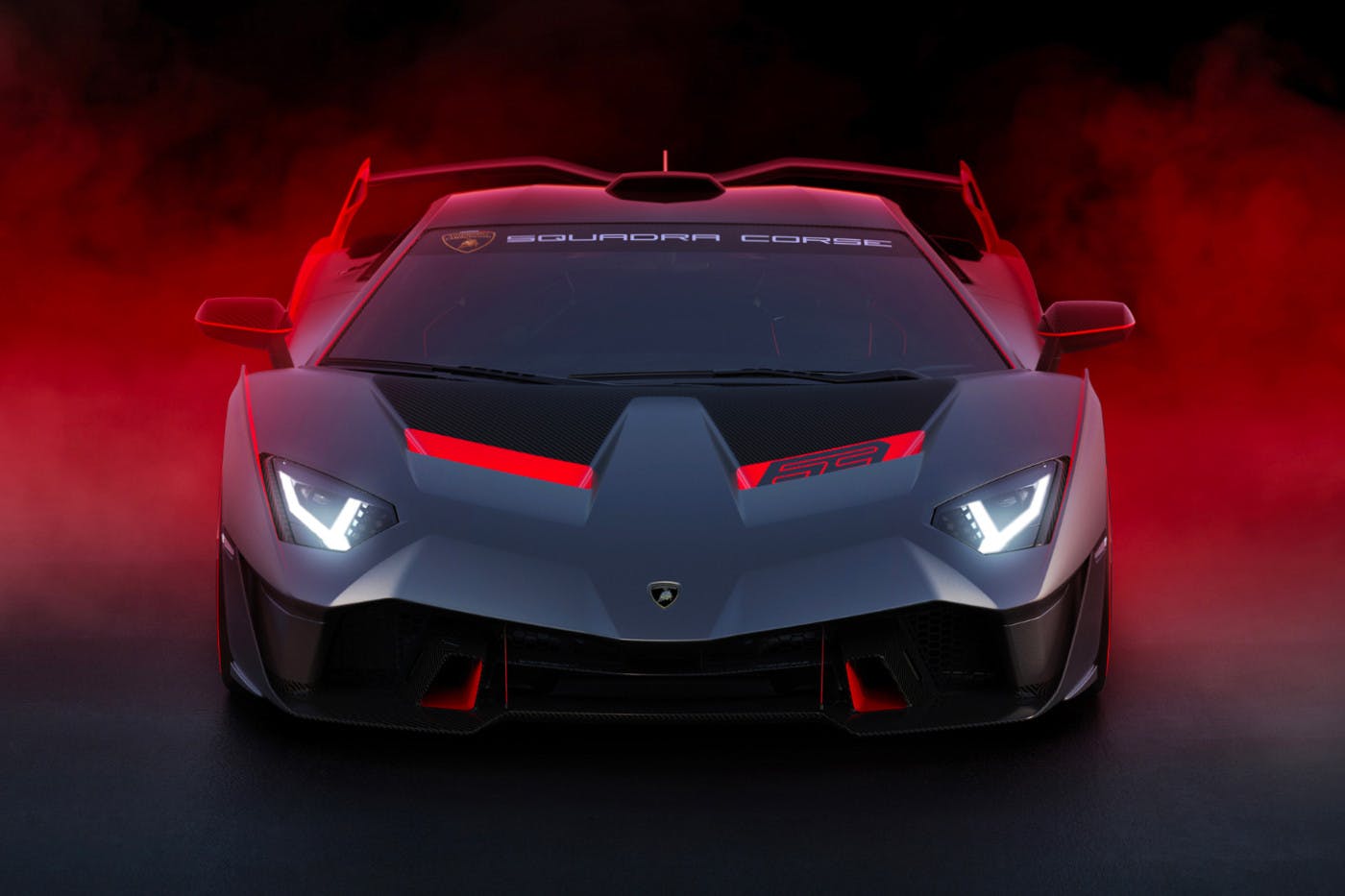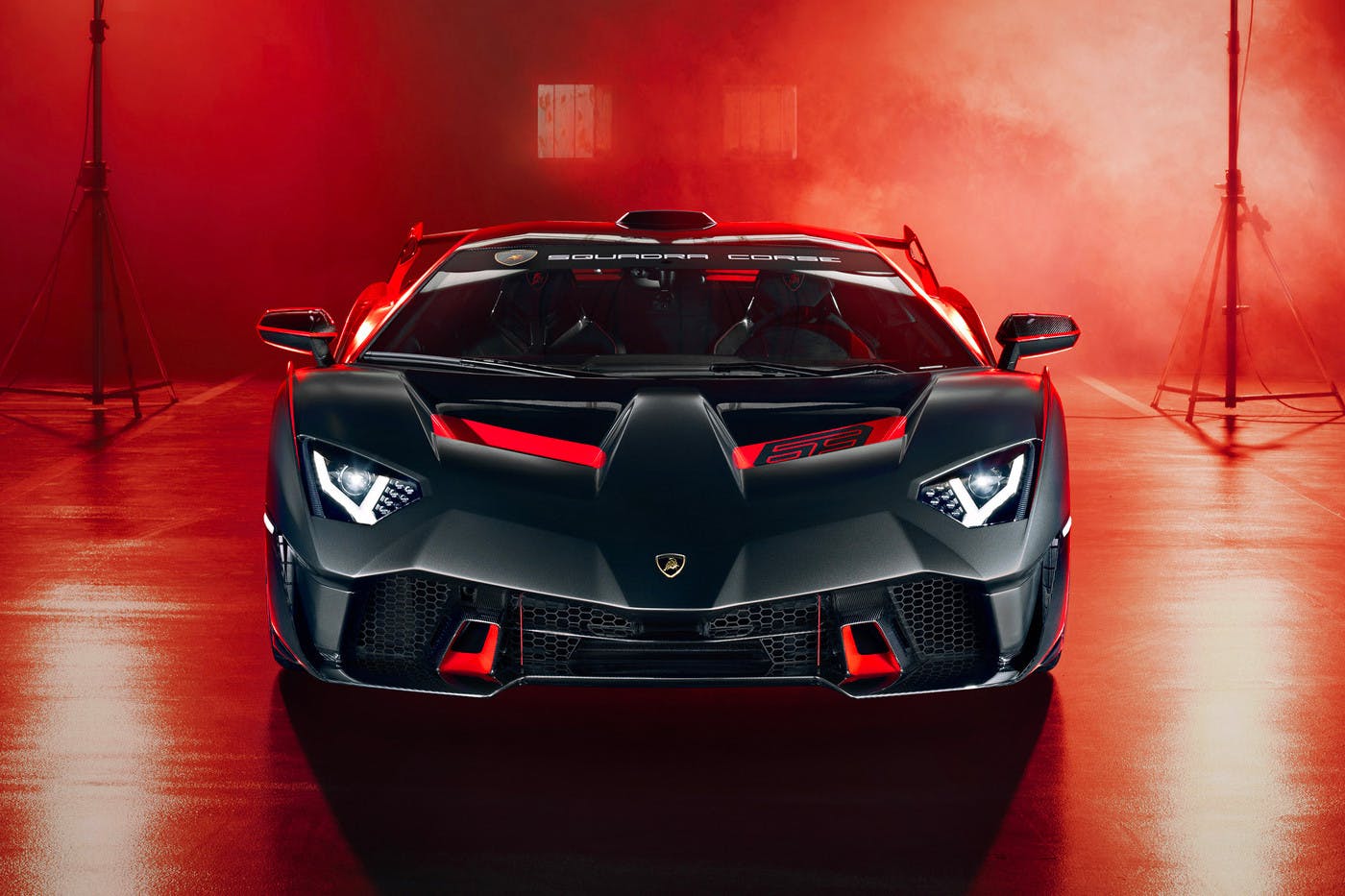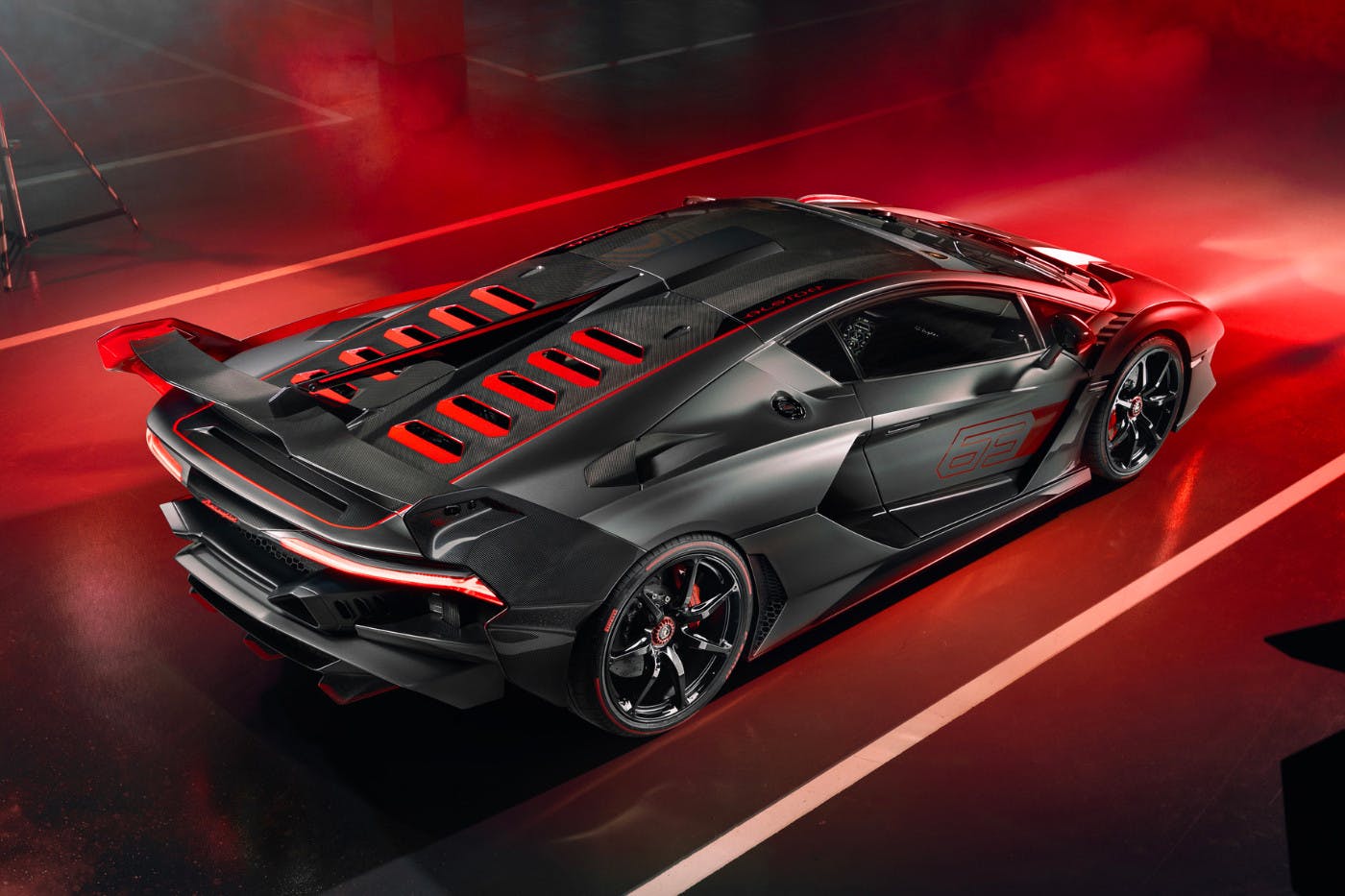 Lamborghini's racing arm, Squadra Corse, has unveiled the SC18 Alston, a one-off supercar based on the Aventador SVJ. It was made for an unnamed client and is the first of its kind built by the Italian carmaker.
The SC18 is technically street-legal, but Squadra Corse has added so many track-influenced features that it is without doubt a thoroughbred racing car. The air intakes on the hood are taken from the Huracan GT3, while the fins, scoops and fender modifications were all used by the Super Trofeo EVO.
There's also a huge carbon fibre rear wing that can be adjusted to three different settings: one for maximum downforce to improve handling, a mid-range one for balance, and one for minimum drag and maximum speed.
A 6.5-litre V12 engine provides 770 bhp of peak power and 720 Nm of peak torque, allowing the car to reach a top speed of 210 mph. The Lamborghini also features a custom exhaust for what Squadra Corse describes as a "unique sound." Head over to Lamborghini for more information.
In other news, Beyoncé's holiday-themed merch has arrived right on time.