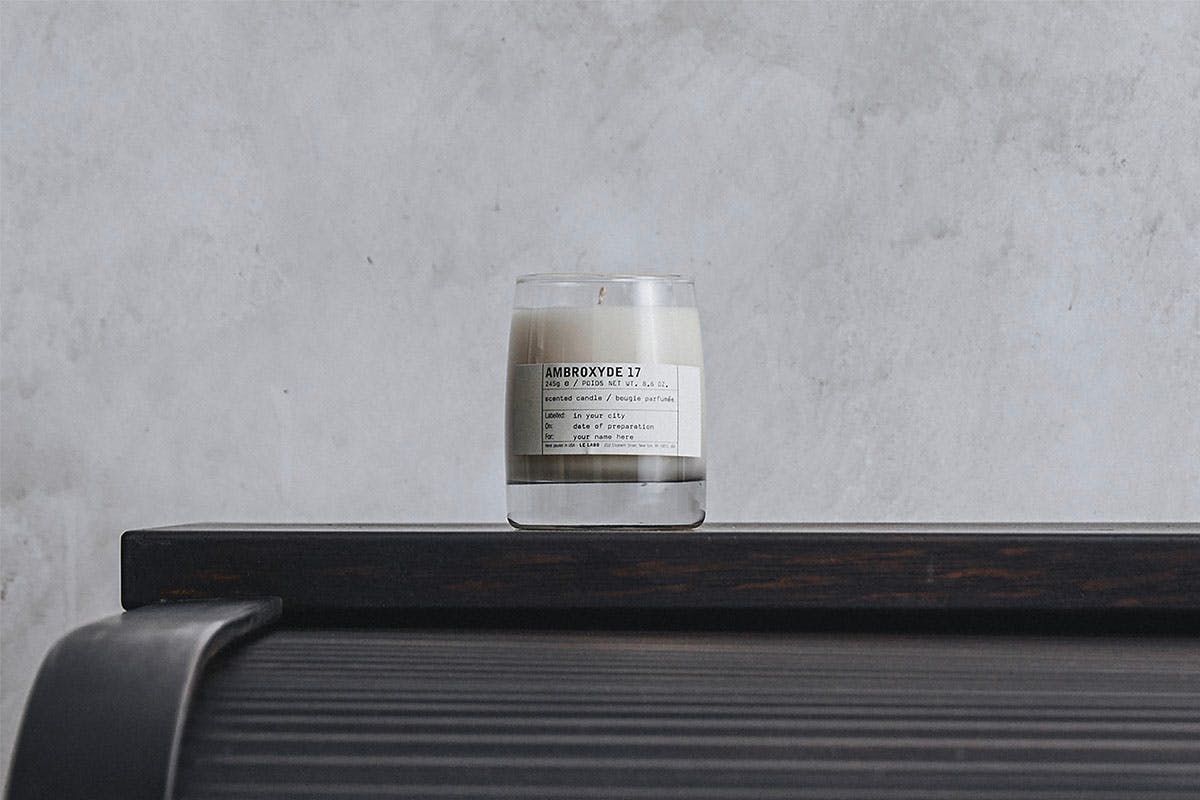 Can you smell that? The sweet scent of a new addition to Le Labo's globally famed fragrance selection. You may be stocked on sprays, but as the alchemist-like brand adds additional layers to its growing candle collection, you'd best set your attention to the new AMBROXYDE 17.
Luxury scented candles have certainly seen quite a boom over the past few years. That's not to say that homes across the globe haven't clung to waxed smellies forever – but fashion, its closeness to homeware, has certainly grown tirelessly fond of crafting scents and sculptures demanding of attention.
The doors to a whole new world of candle crafts have been shaken open, revealing the likes of cent.ldn's Nandos, adidas, and Tanqueray wax sculptures.
With so much selection available, it's easy to get lost in the mix, but for those seeking something simple yet sophisticated, comfort is found at Le Labo.
Recently delivering a stocking-worthy selection of candles perfect for those seeking their scent, Le Labo's fragranced candle offering has slowly evolved to parallel its spray-on selection.
The latest addition to the family, which can be found online and in stores now, is AMBROXYDE 17.
Taking its name from the intoxicating element, ambroxyde, found in the brand's iconic "ANOTHER 13" fragrance, the candle features a blend of ambroxyde, musks, some woods, a few jasmine petals, and moss, described as "diffusive, recognizable, and addictive."
What better way to lose yourself than through smell? Well, that's what Le Labo's thinking would lead you to believe.