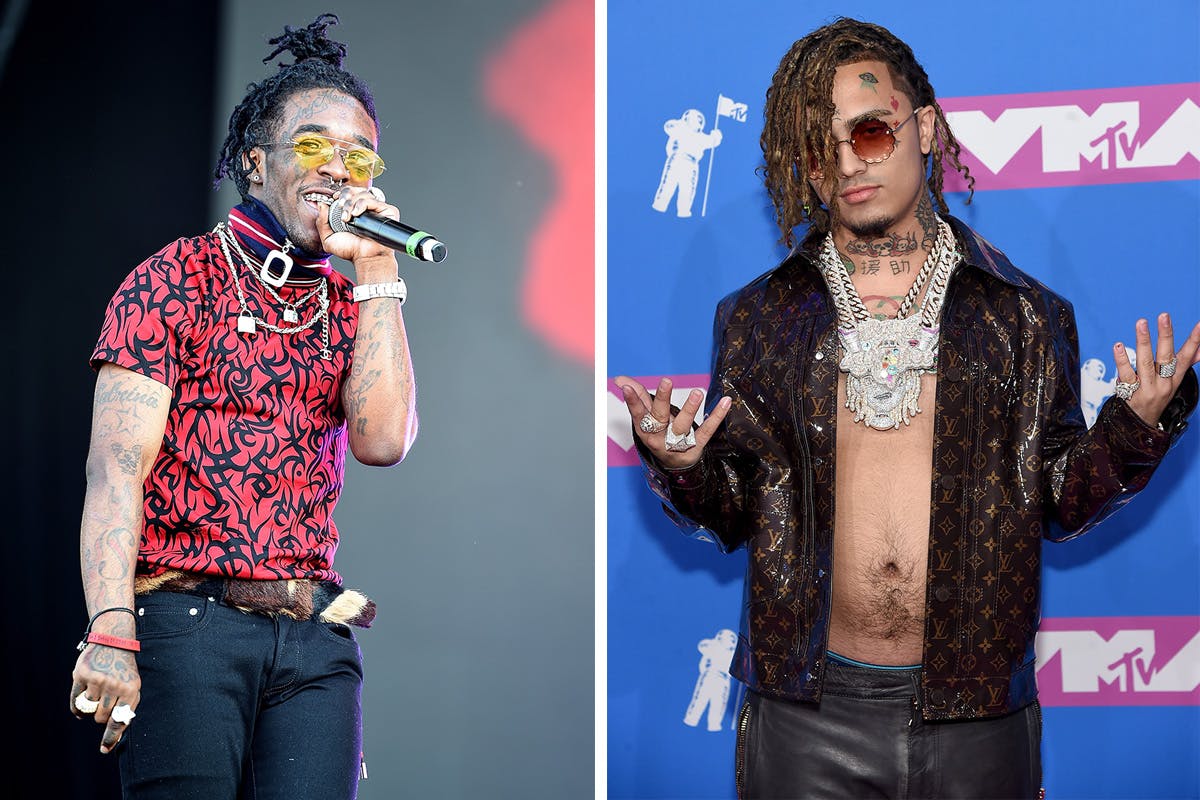 Nine days after appearing together on Desto Dubb's "Bankteller," Lil Pump and Lil Uzi Vert have linked up for a new song titled "Multi Millionaire." Listen below.
The track, which samples Gucci Mane's "Multi Millionaire Laflare" from 2016,  is unsurprisingly full of bars featuring Pump happily rapping about women, cars, jewels, and cash. For example, "Fuck that bitch two times, I ain't know that that's your wife/And I got hungry for some Wingstop so I took a flight/If I die, bury me with two bust downs on my wrist." It's unknown whether the song will feature on Pump's misplaced album, Harverd Dropout, Lil Uzi Vert's upcoming full-length Eternal Atake, or if the track is simply a loosie.
"Multi Millionaire" is Pump's follow-up to his collaboration with Kanye West — "I Love It," which they performed together on Saturday Night Live last weekend. Uzi's last single was "New Patek."
What do you think of "Multi Millionaire"? Share your thoughts and feelings in the comments.
In related music news, Lil Uzi Vert and Pressa spark up on new single "420 in London."