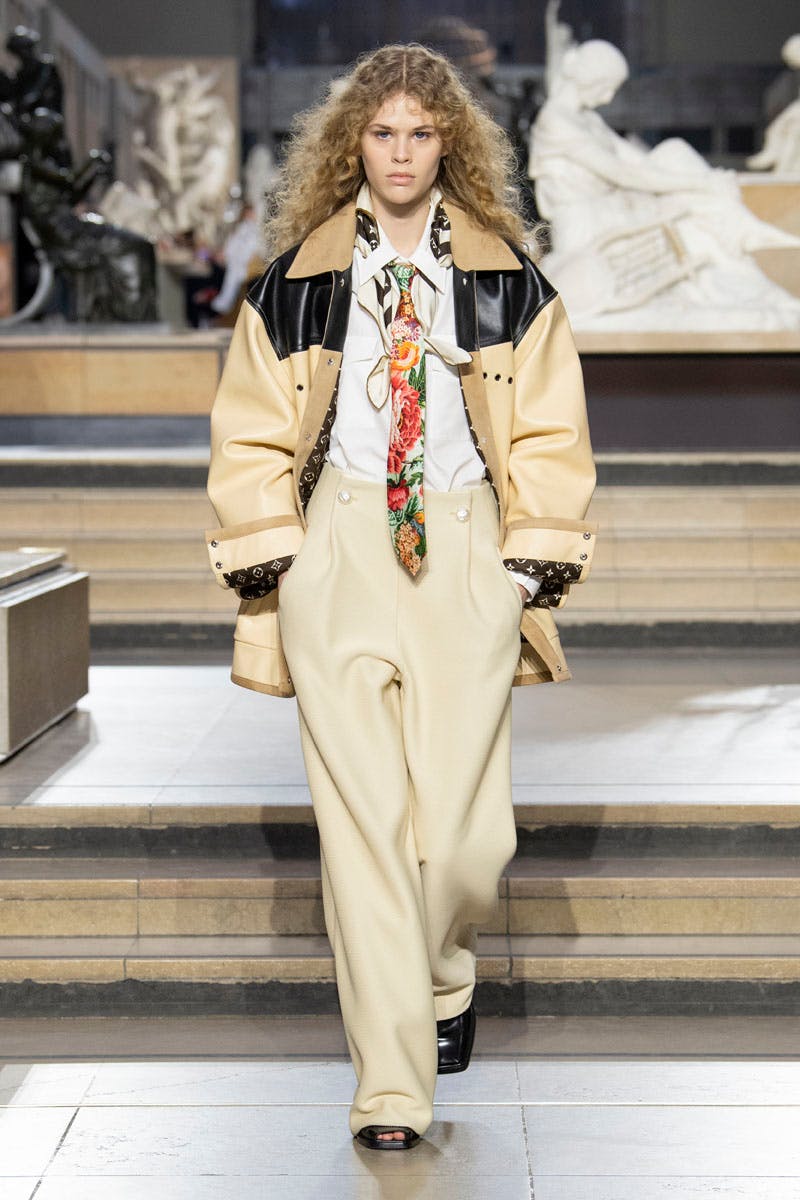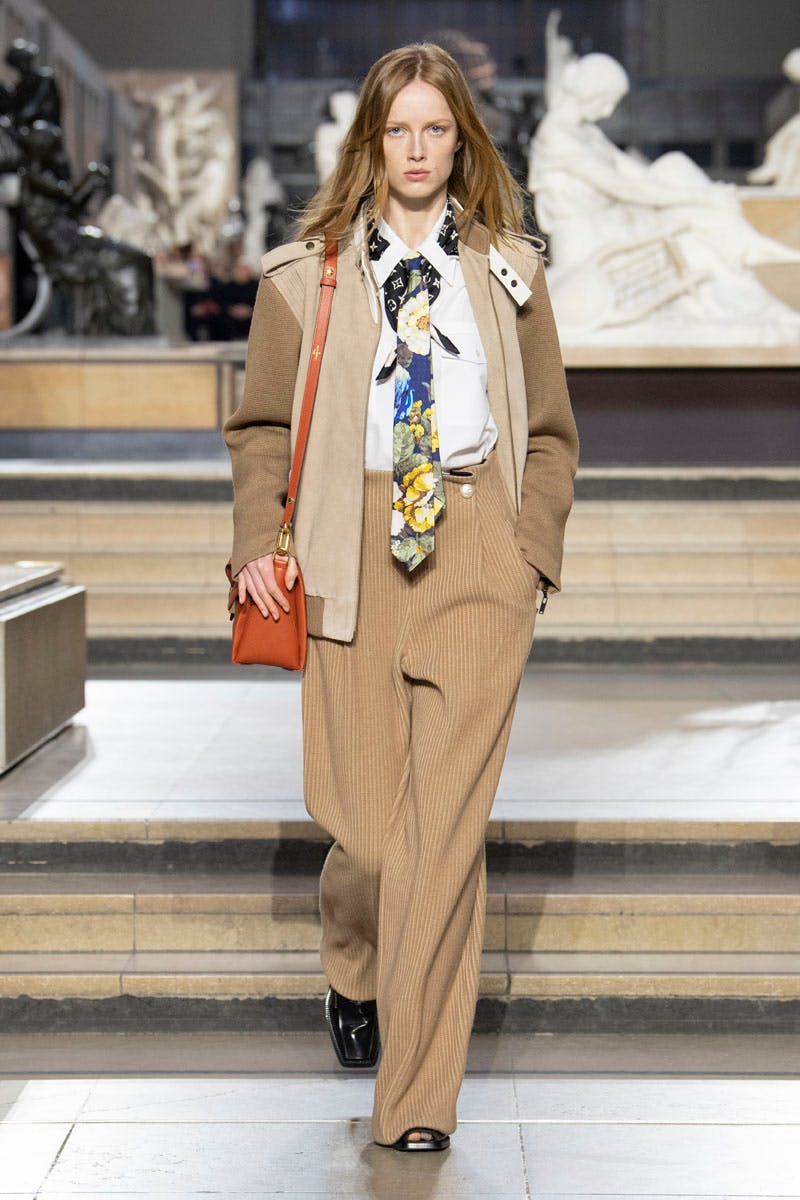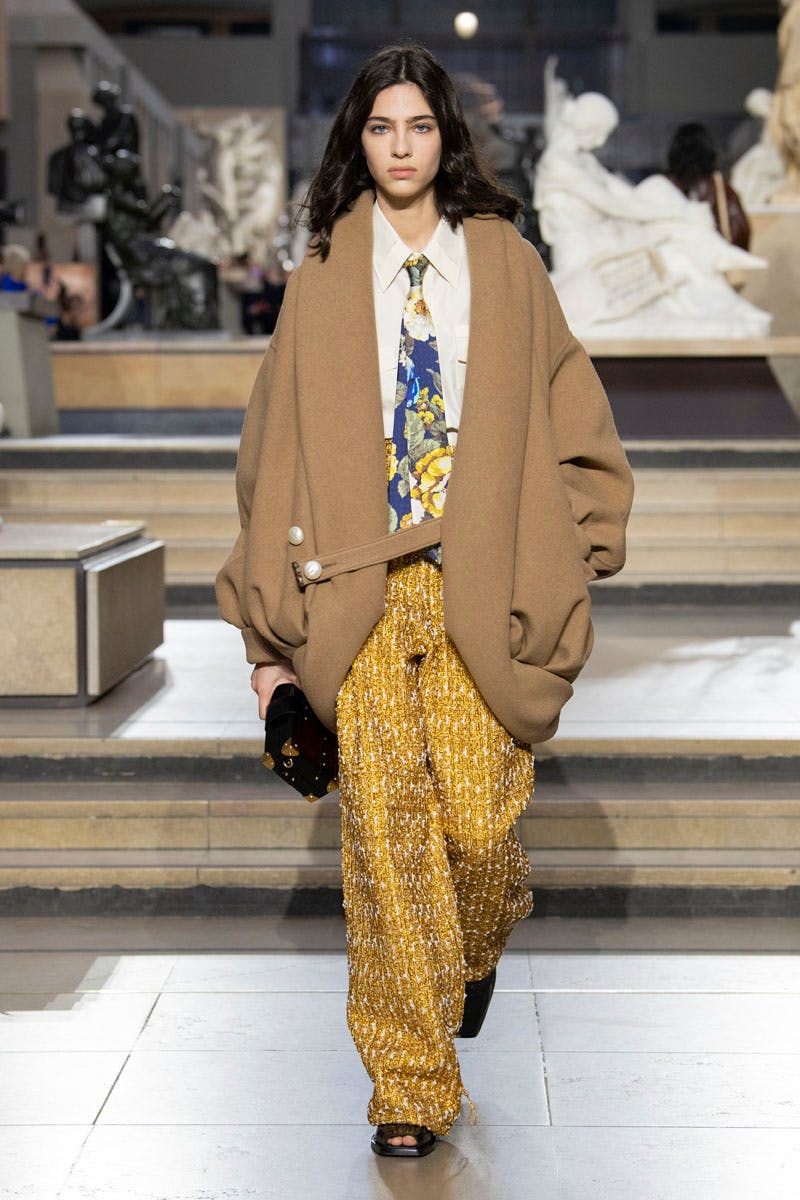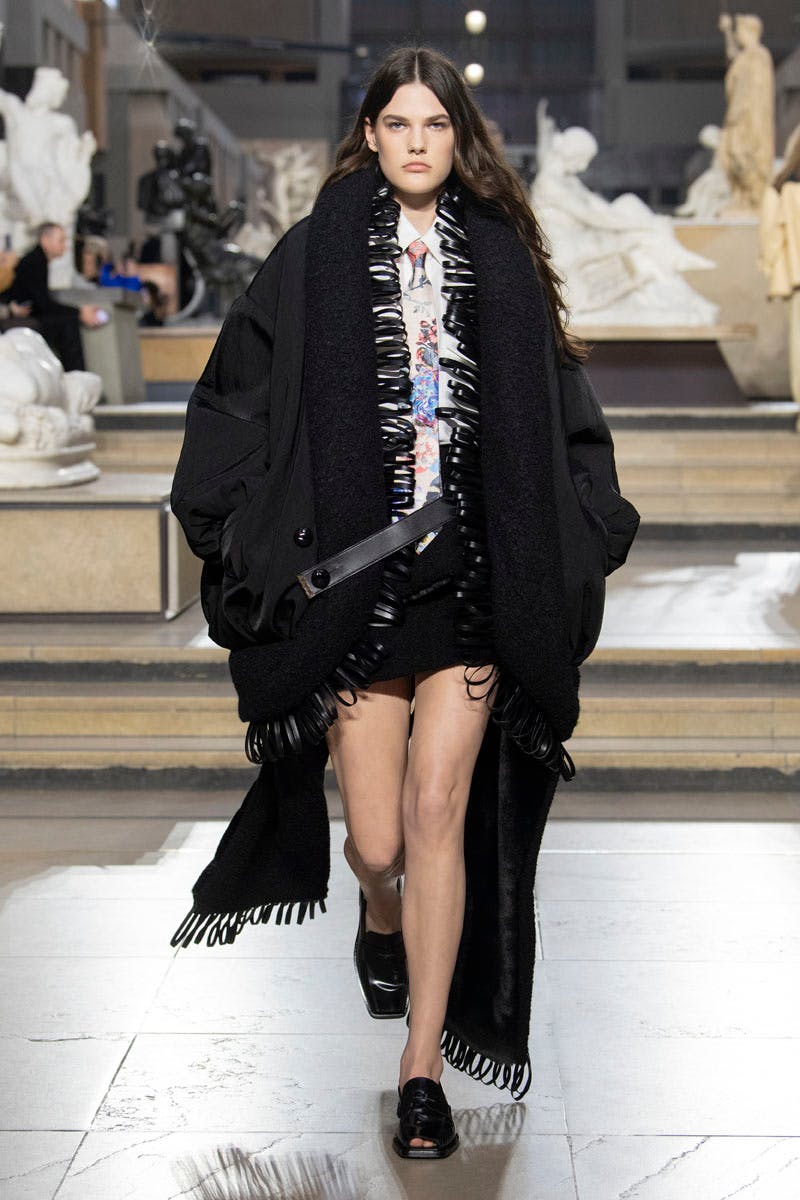 I don't think there's ever been a Louis Vuitton collection I've spent as much time thinking about as this one. It hasn't even been 24 hours yet, but I am obsessed.
I've always been a fan of Nicolas Ghesquière's Louis Vuitton collections, but I've never been able to see myself wearing most of the looks (let alone afford them!), but for Fall/Winter 2022, his approach was different.
As Squid Game actress and model Hoyeon Jung opened the show, I was immediately hooked.
The white shirt, the brown leather jacket, the oversized striped suit trousers, and of course, the yellow floral tie.
As the looks kept coming, there were plenty of ties, great trousers, jackets, and pieces that I'd pay thousands to wear. It was a new way of looking at suiting – nothing revolutionary – just getting rid of the so-called "power suit" for more loose-fitting garments that create a relaxed silhouette.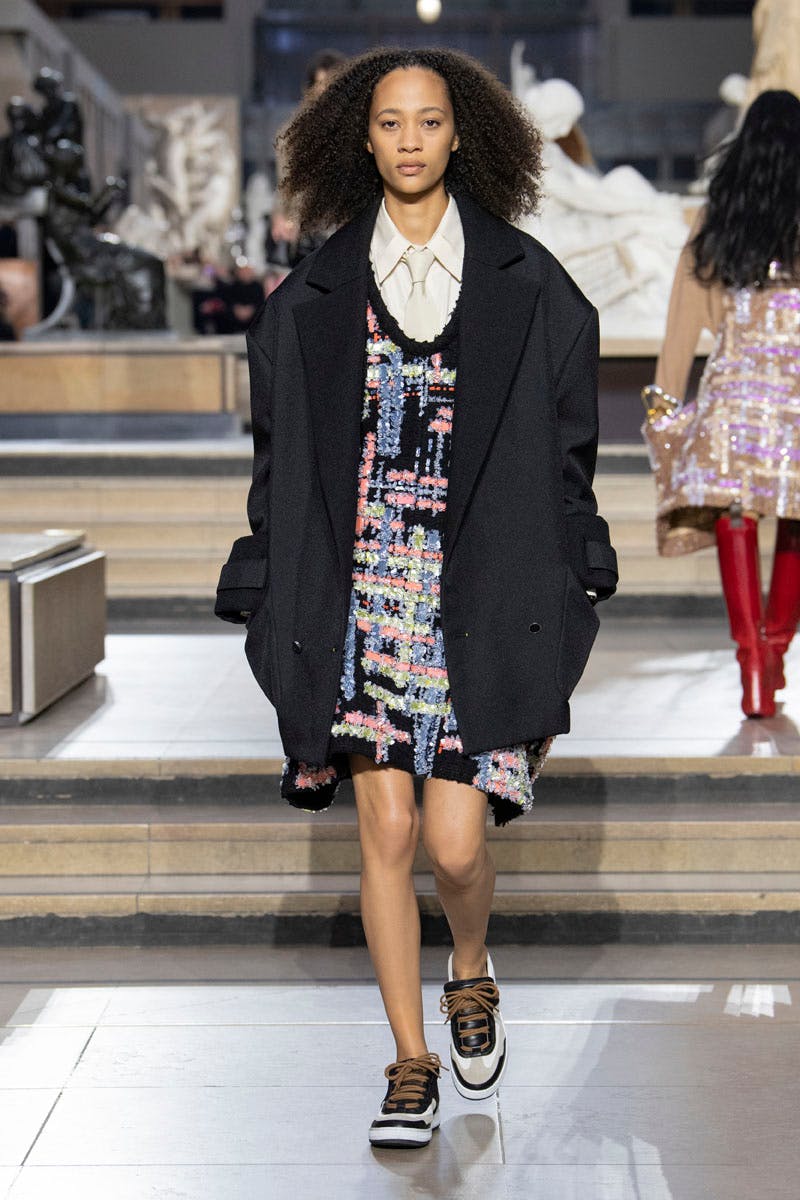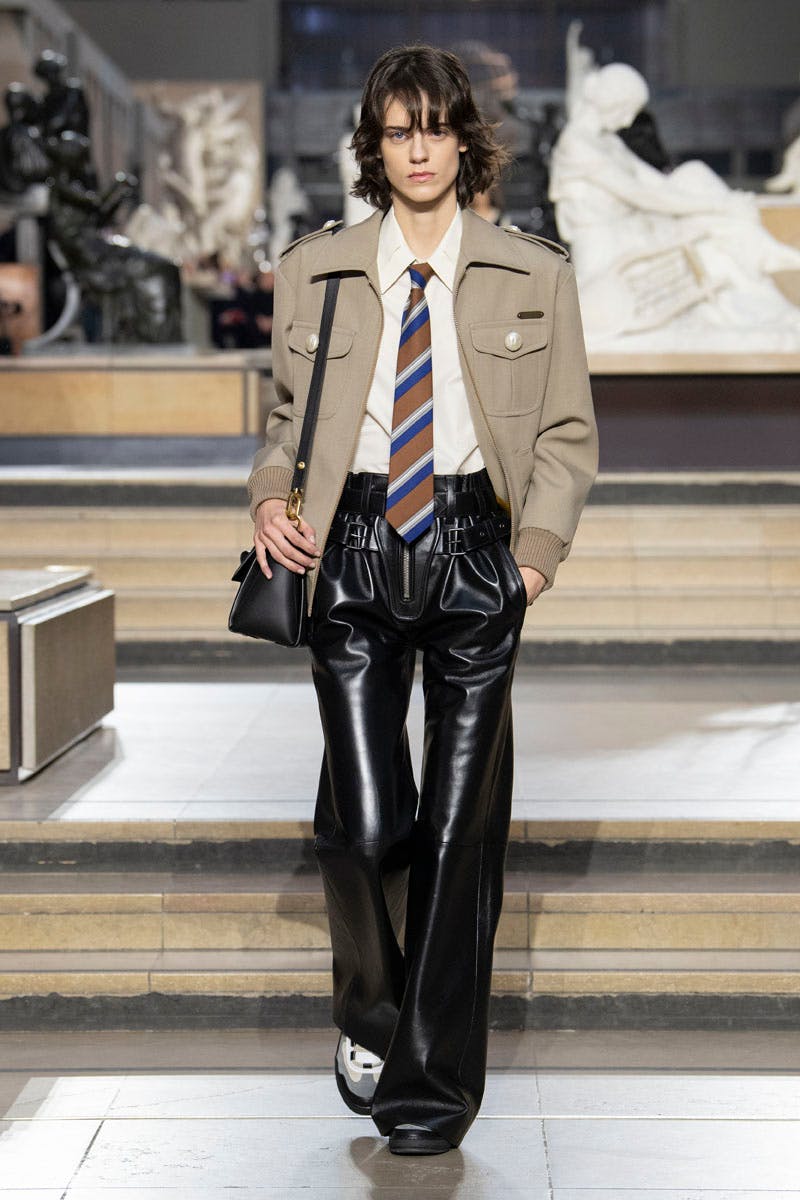 Of course, Ghesquière also debuted plenty of dresses but decided to layer them with various turtlenecks and ties and dress them down with loafers and trainers.  The combinations of colors and textures together with Louis Vuitton's signature craftsmanship made the pieces seem so obviously LV, yet so different from what we'd been expecting from the collection.
Now, back to the ties.
This past year, a good tie has become a staple in my wardrobe. I've always gravitated towards menswear, and as the line between menswear and womenswear is continuing to fade, I've been excited to see more great blazers, tailored trousers, and loafers in my size. When paired with a statement tie, nothing makes me feel better.
It may seem strange that a silly accessory can change so much, but there's something about the confidence it brings that I can't get enough of. I guess I understand why a lot of powerful men wear them, after all. So why shouldn't I wear a tie?
The Fall/Winter 2022 collection by Louis Vuitton really captured everything I love and more when it comes to clothes. It is like Nicolas Ghesquière entered my mind and found my ideal outfit, and decided to open the show with it.
There's no doubt that Ghesquière is a talented designer, and this collection only emphasizes his versatility. From red carpet gowns to floral ties and loafers, he can do it all.