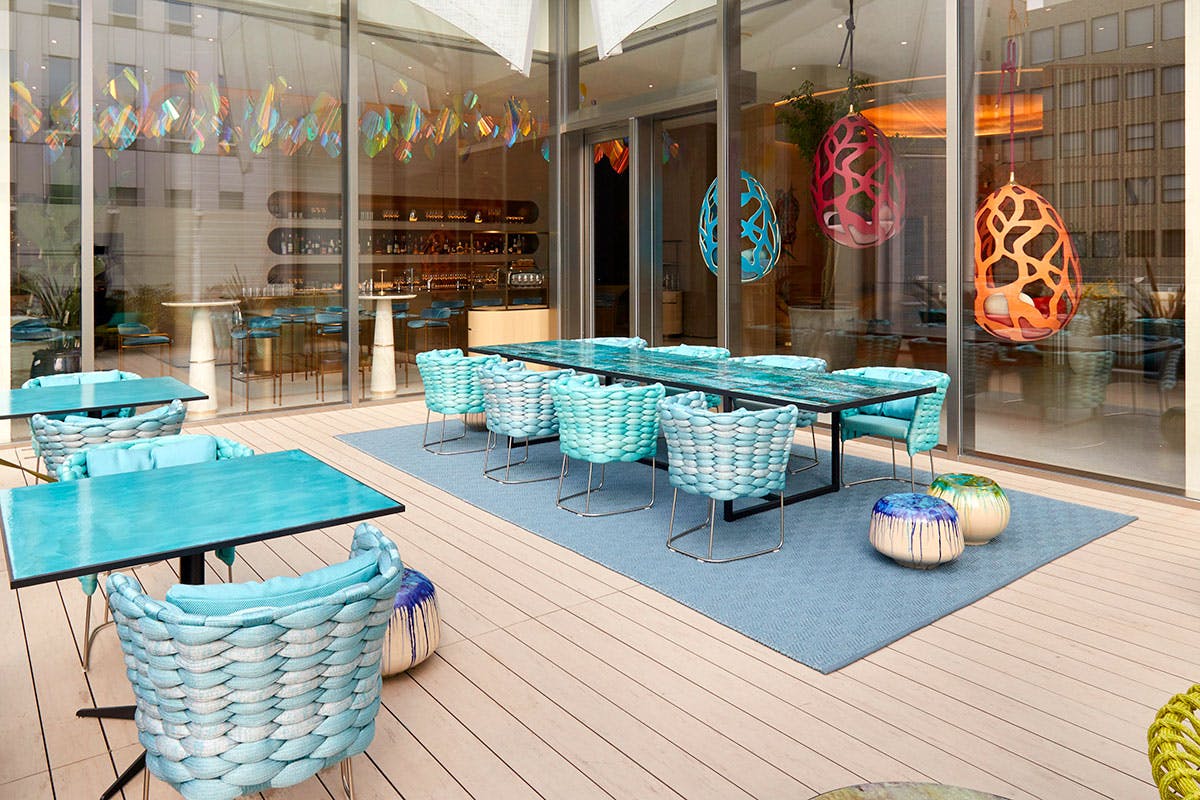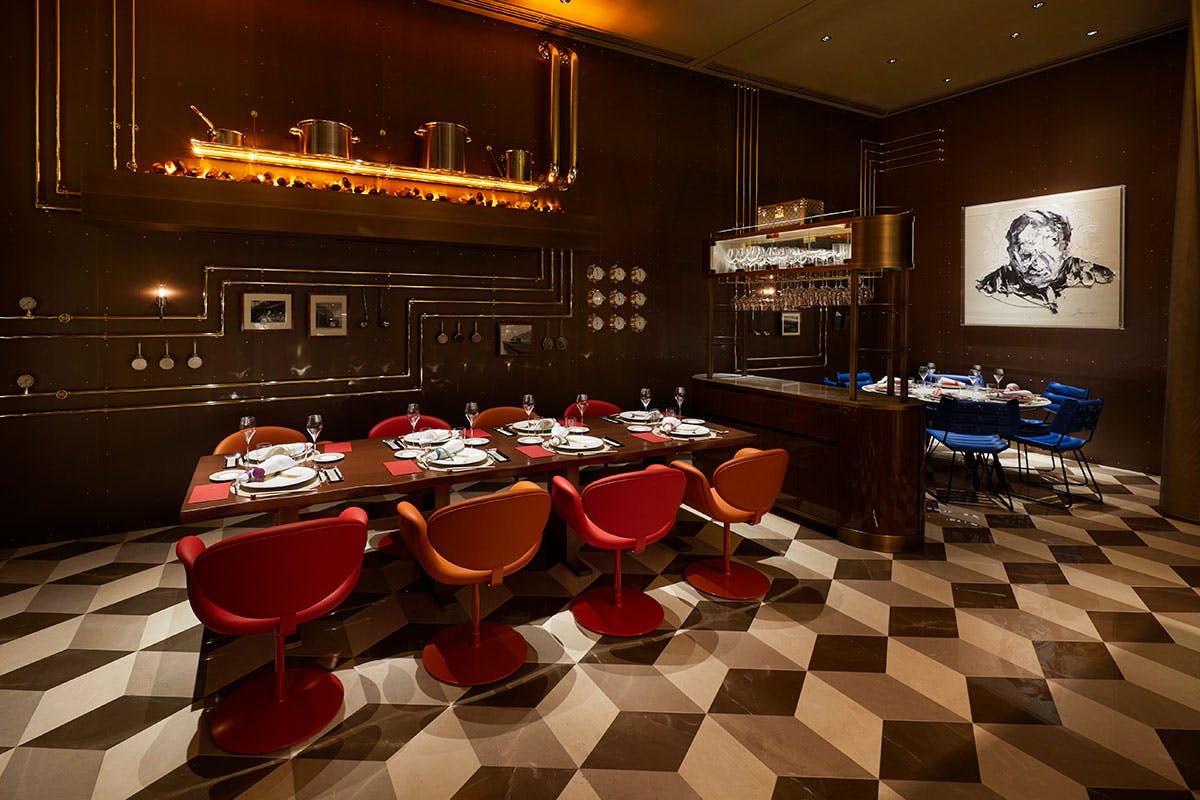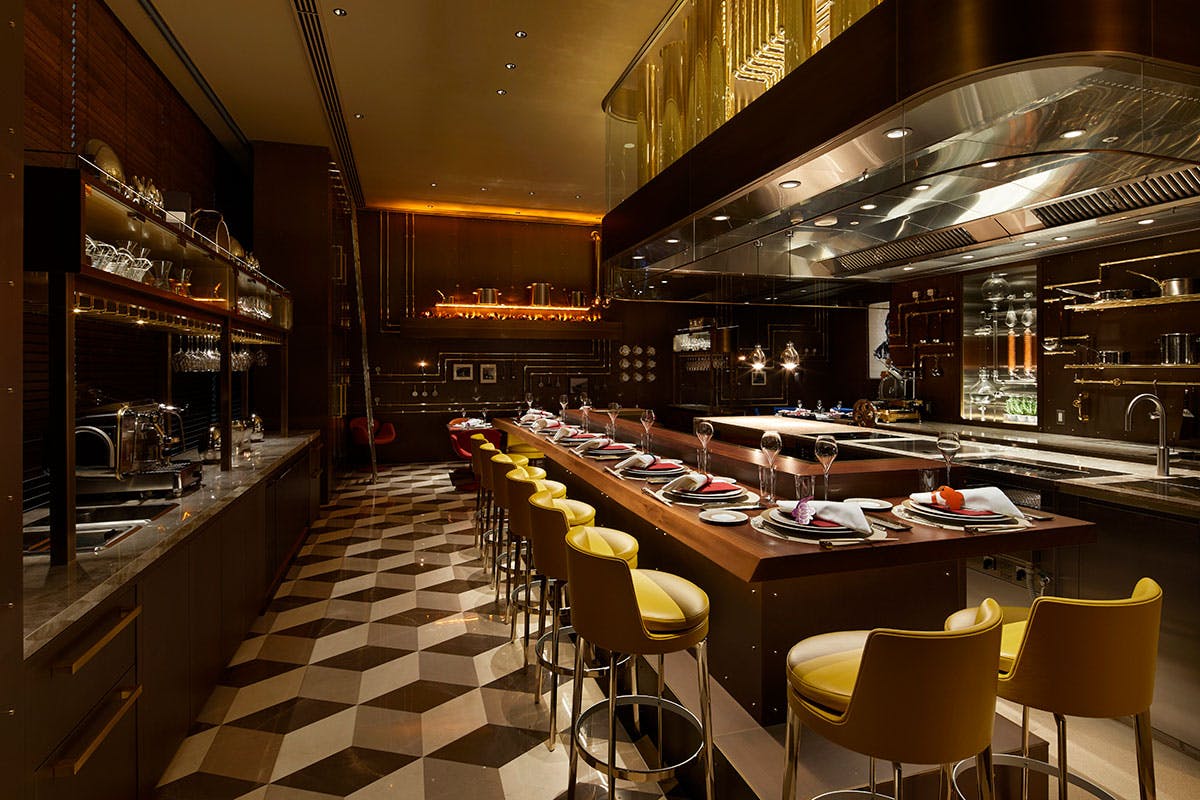 Louis Vuitton is joining the ranks of luxury fashion houses expanding their brands to include chic eateries. As part of opening its new flagship in Osaka, Japan, the Maison has announced that the boutique will house its first ever restaurant, Le Café V. And now we have our first look inside the space. Check it out in the gallery above.
The Louis Vuitton Café will open in collaboration with renowned chef Kosuke Suga. The intimate restaurant features seating around an open kitchen, as well as private dining areas and an outdoor terrace. The space is outfitted in warm tones and woods with custom design details from Louis Vuitton's The Objets Nomades, the brand's furniture and travel collection. The café also hides the secret entrance to Sugalabo V, chef Suga's exclusive restaurant, which is also situated inside the Maison.
Le Café V is  located on top of the four-floor boutique designed by frequent LV collaborators architects Jun Aoki and Peter Marino. It is expected to open its doors on February 15, just one day after Valentine's Day.