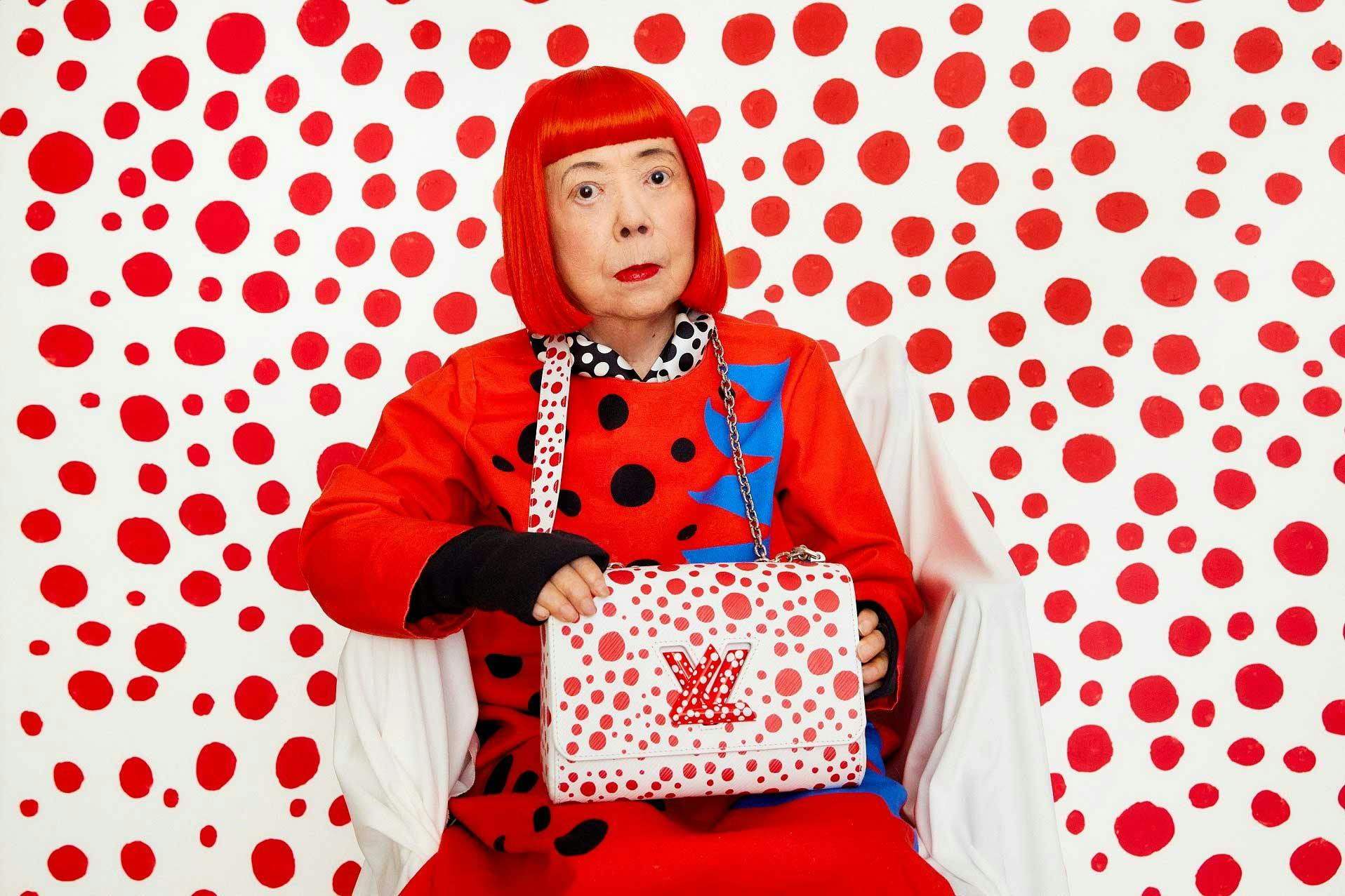 Unless you've been living under a rock, you're likely quite aware that Louis Vuitton and Yayoi Kusama released a massive collaboration in January 2023 encompassing over 450 individual items. In fact, you've probably been swimming through a sea of LV x Kusama ads, pop-ups, headline coverage, and promotional activations, which encompassed every imaginable region, market, and medium.
Truly, luxury collaborations don't get bigger than LV x Kusama. Is that a good thing?
Admittedly, this team-up was obviously intended to be so huge, so omnipresent, so unmissable that its success actually figures into Louis Vuitton's fiscal report for the first quarter of 2023 — LV x Kusama is impossible to ignore by design.
On the other hand, one wonders if we've reached the point of oversaturation.
Louis Vuitton likely wanted this. It'd rather have consumers sick of hearing about the Kusama collection than unaware that it's happening. The goal was to get eyeballs and thus sales; to that end, LV x Yayoi Kusama is a rousing success.
I mean, even Tom Brady was just spotted carrying an LV x Kusama handbag — luxury doesn't get more mass than that.
But the question is whether the spectacle's scale helped or hindered the collaboration. (And, yes, we enjoy the collection's sheer audacity, but in the midst of Louis Vuitton's Kusama-mania, we've been given pause).
Giant sculptures of Kusama leering over French buildings, Kusama robots ceaselessly dotting paint daubs inside Louis Vuitton windows, slick videos weaving Kusama into the Tokyo skyline, an endless parade of supermodels starring in the LV x Kusama campaigns... it's great deal to take in.
Consumer reactions have been mixed.
Some observers are tickled by the clever presentation others are overwhelmed by the size. On a recent Instagram post uploaded by venerable retail Harrod's, commenters expressed weariness over a perceived lack of creativity, complaining about the repetitive nature of the designs.
In fairness, repetition is key to Kusama's output but, also, we're talking about 450 pieces of Louis Vuitton x Yayoi Kusama here.
The expansive affair is a lor for even the most ardent Louis Vuitton fans to swallow: devoted consumers appear equally divided on the Kusama collaboration.
Furthermore, its magnitude threatens to crush the most powerful element of any luxury team-up: exclusivity.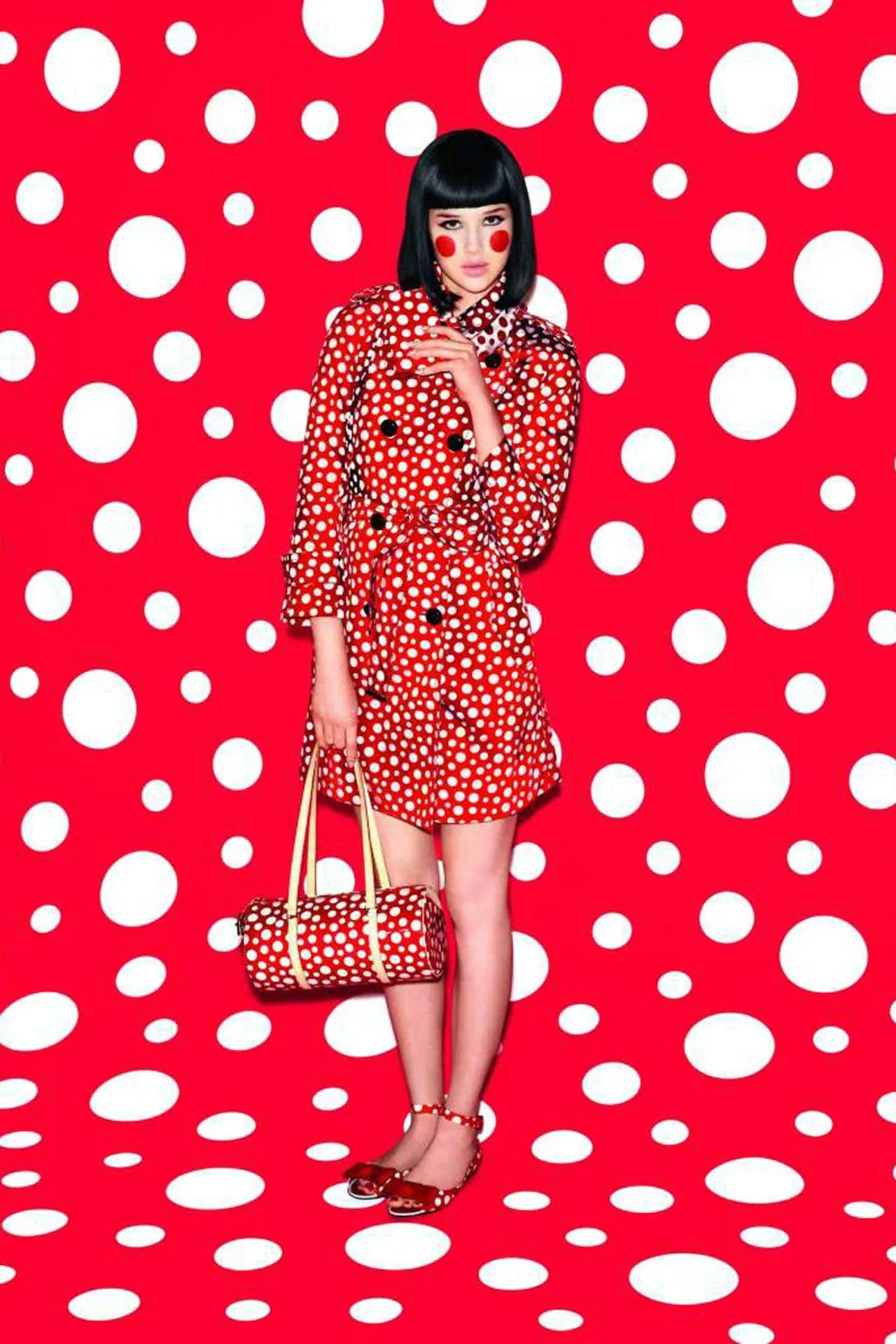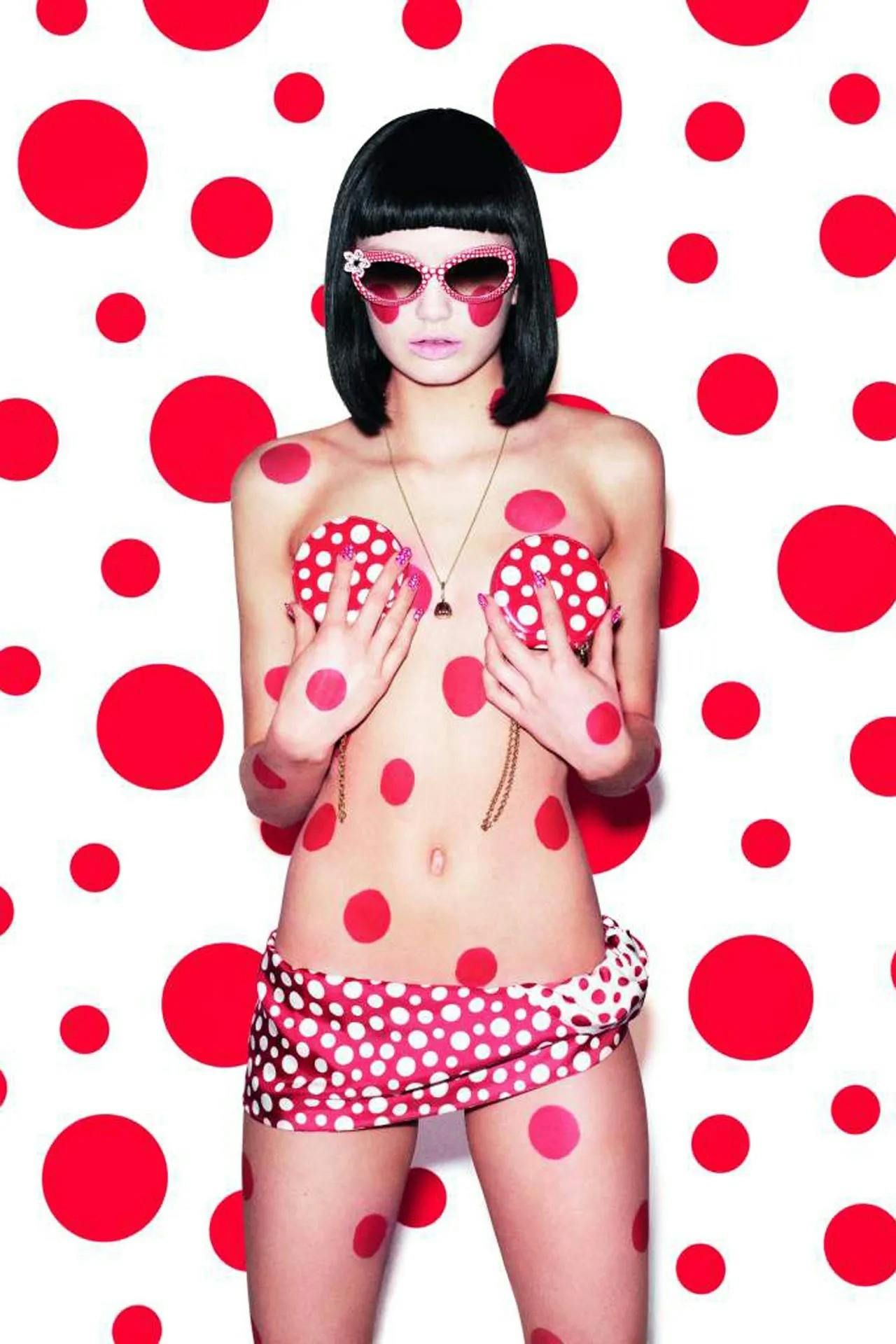 Louis Vuitton's 2023 Yayoi Kusama collaboration does offer ultra-rare, ultra-expensive goods for the truest aficionados but in its impressive volume, it lacks the sincerity of, say, LV's 2012 Yayoi Kusama collaboration.
Back then, designer/artist team-ups were still quite novel and, even two titans of industry came together, they still felt earnest, as if two peers were organically coming together through mutual respect.
What resulted was a concise (and coveted) collection that nattily expressed Kusama's motifs across then-creative director Marc Jacobs' inimitable designs. It felt thoughtful and essential.
The LV x Kusama of today smacks of corporate planning, comparatively focus-grouped.
How could such a gargantuan collection not lack any sense of intimacy, though?
Well, the Louis Vuitton x Nike Air Force 1 collaboration, a similarly headline-dominating team-up, managed that trick by incorporating disparate colorways and fabrications, issuing only a limited numbers of shoes, and hyping up the entire affair with a first-look auction.
It wasn't meant for everyone but it was desired by all. The late Virgil Abloh's name being attached didn't hurt.
Louis Vuitton is taking the opposite tact for its Kusama collection. Want a bag? You got it. Can't afford one? Here's a wallet. Have too many? Try some glasses or perfume.
It's not necessarily a bad thing to reach so far but the effort dilutes potential artistic integrity and, as such, reframes the collaboration.
Speaking of reframing, the buzz around the Kusama line has also dredged up some baggage, and not of the Louis Vuitton kind.
In light of the overwhelming coverage, TikTok users have returned to an article written about Kusama in 2017, wherein a Black reporter was banned from Kusama's studio and even Kusama's presence.
For context, he acknowledges that Kusama, who's resided within a psychiatric institute since 1977, has historically struggled with mental illness.
But he also asserts that in the original Japanese version of Infinity Net, Kusama's 2002 autobiography, the then-73-year-old artist described Black people as "primitive beings" with a "distinctive smell," and bemoaned the presence of Black residents within Greenwich village, where Kusama used to live.
These passages were purportedly edited out of the English version of Kusama's biography.
None of the claims put forth in the 2017 article have affected the ongoing success of Kusama's Infinity Room installations, the demand for her art on the secondhand market, or the marketability of Kusama's name, as Louis Vuitton's enormous collaboration demonstrates.
That marketability is at the heart of this immense Louis Vuitton collaboration, really, and it's the singular reason that it exists.
It feels like consumers are equally fascinated and fatigued by the results but, presumably, all that matters to LV is that people are talking about it.
Shop our favorite products