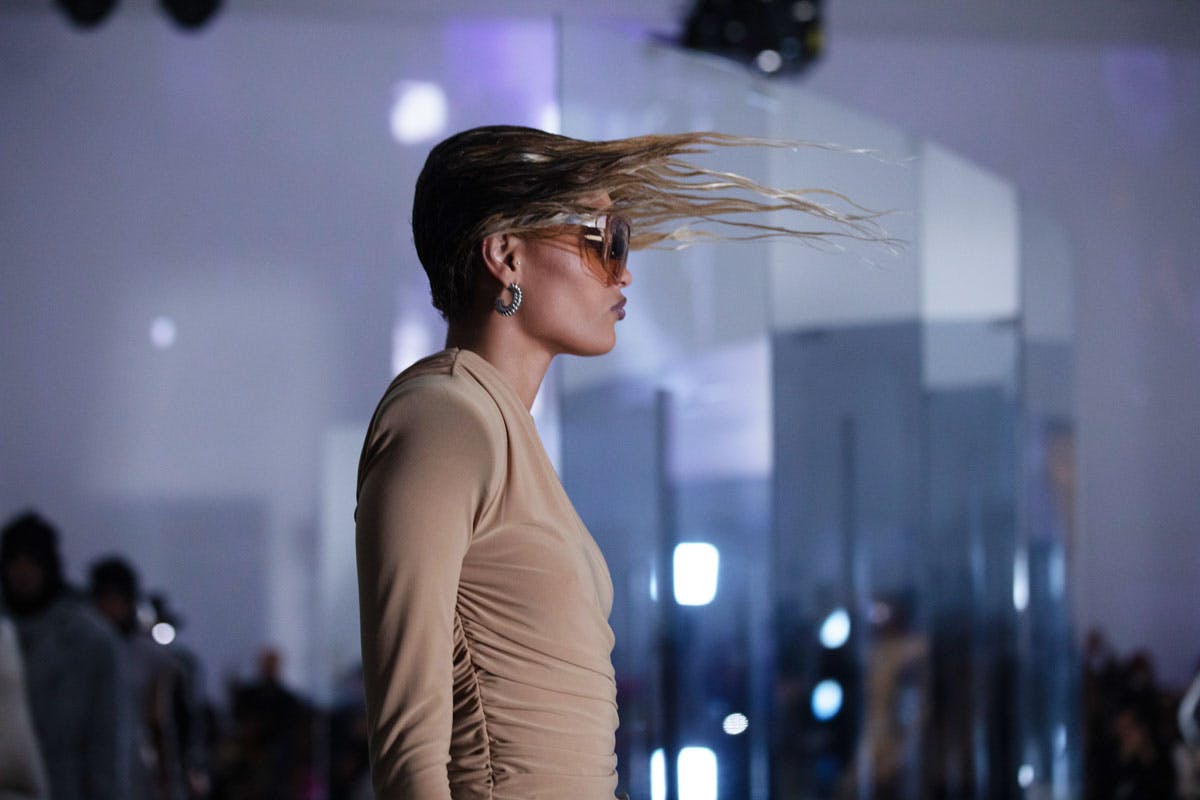 Luar shut down New York Fashion Week, literally and figuratively. On Wednesday night, creative director Raul Lopez — one of this year's LVMH Prize semifinalists — presented his Fall/Winter 2023 collection to an audience packed with artists, musicians, and industry influencers.
The show was a joyous note to end NYFW on. Forward-thinking yet unpretentious, experimental yet sophisticated, Lopez's latest perfectly encapsulated the city's fashion scene. In fact, the collection's title — "Calle Pero Elegante," which translates to "Street But Elegant" — served as an apt summation of the special flair that native New Yorkers exude.
It's an aesthetic that Lopez is well-acquainted with. Born to Dominican parents in Williamsburg, Brooklyn, the designer often mines his cultural background for inspiration. This season, he drew from the women he grew up around, translating their strength into wide-shouldered coats, sumptuous fur outerwear, and deconstructed suiting.
Beauty was just as punchy as the clothing. Hair stylist Evanie Frausto, the mind behind Nicole Kidman's "jellyfish" cut (among other instantly iconic moments), executed three looks: sculptural buns paying homage to Frausto and Loepz's "tías," or aunties; hair slicked so close to the scalp it resembled a helmet; and an inversion of the latter: locks styled to jet forward from the head, as if a gust of wind hit the model from behind.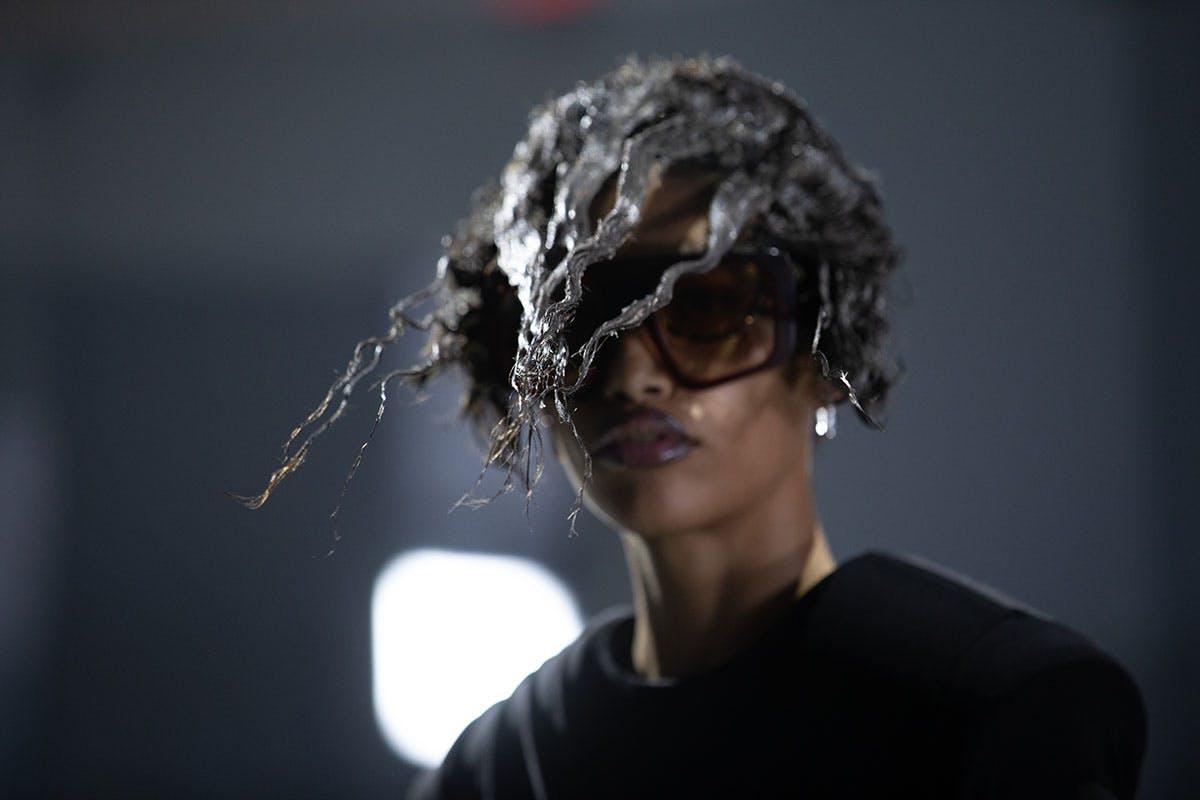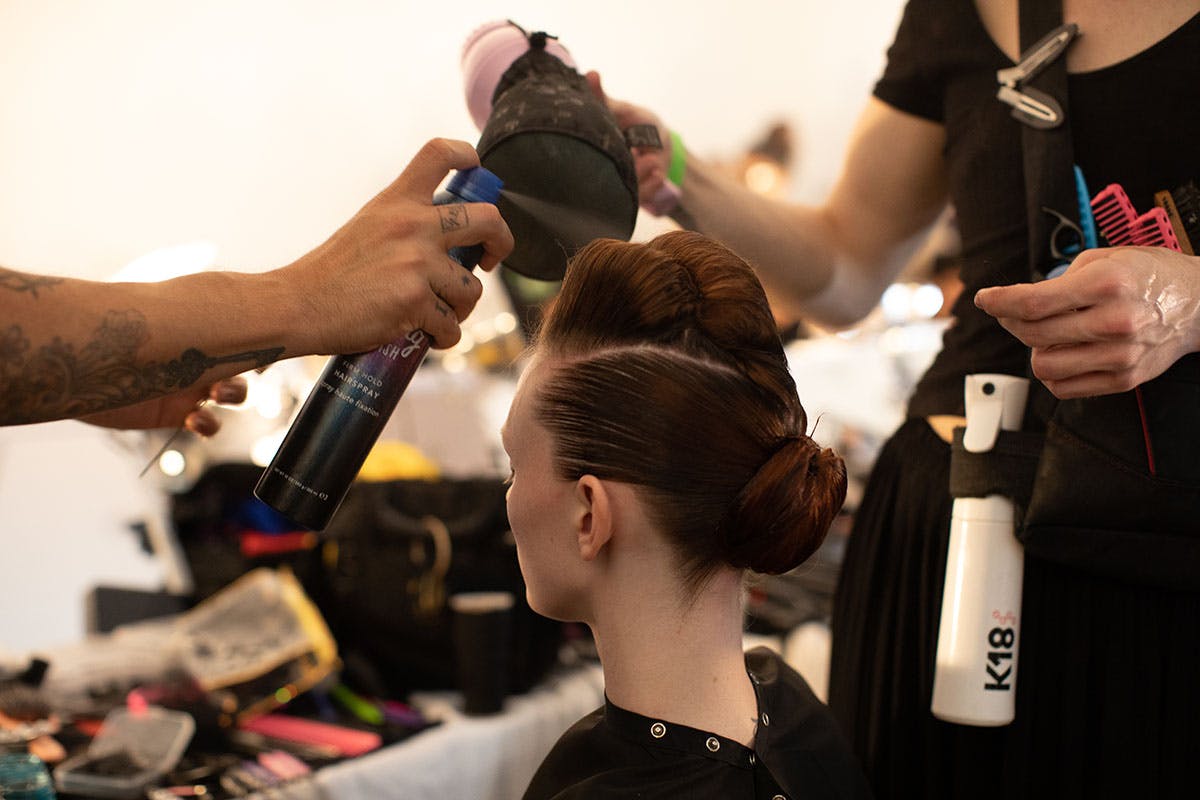 To engineer the gravity-defying look, Frausto shaped hair pieces using Bumble and Bumble's Bb.Gel. After slicking models' natural hair down, he added the faux hair pieces on top.
"The hair is directly inspired from the garments that Raul created... It is very powerful and strong," he said of the show-stopping creations.
Just like models' locks, wind-swept and frozen in time, consider us blown away.
Shop our favorite products