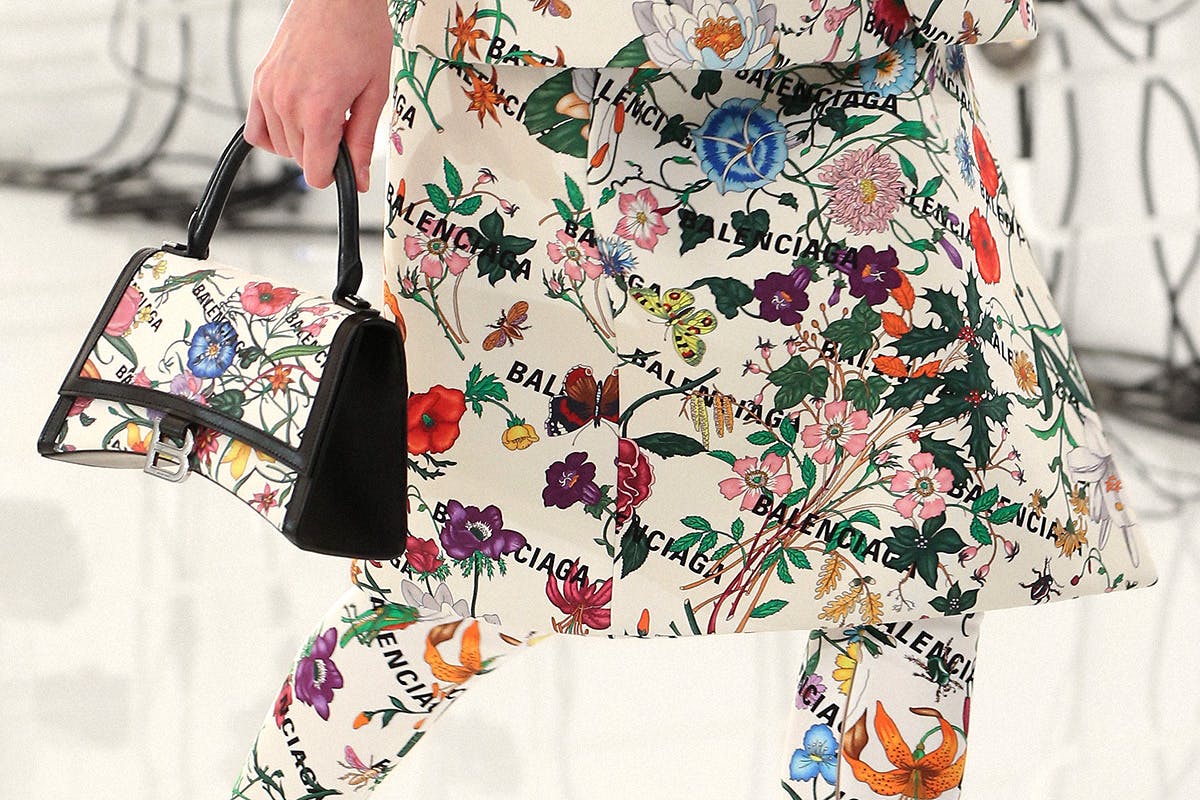 Highsnobiety Insights is dedicated to the business behind youth culture and what makes our market tick. Head over to our Insights hub to dig beyond the surface.
Over the years, I've had the privilege of seeing the inner workings of luxury brands, mainly through dozens of frequent conversations with executives, designers, and PRs. So I can tell you that – along with "Should we have a TikTok? Does gifting work?" and "How do we successfully enter China?"– the question that is currently keeping luxury execs up at night is who they should collaborate with next.
That's a question for yesteryear, as an increasing bunch of luxury brands have decided that the fast fashion collab, the sportswear collab, the art collab, the kitsch collab with ironically forgotten non-fashion brands, and every other colab (the food collab?) simply won't cut it anymore. For the luxury collab to live, it must collaborate with itself.
In recent years, it sporadically has. First came Vetements, whose Spring/Summer 2017 collection consisted entirely of collaborations. Eighteen in total, including fellow luxury brands Comme des Garçons, Manolo Blahnik, Canada Goose, Brioni, Lucchese, Church's, and Mackintosh, all taking part in the brand's tongue-in-cheek experiment. Back then, the collaborations happened out of necessity, a desire to work with best-in-class brands in each of their respective categories that Vetements couldn't excel at themself, said the brand's then creative director Demna Gvasalia. That reasoning has long remained the driving force for collaborations big and small.
In January 2019, Valentino surprised the industry when it sent models wearing tailored overcoats, relaxed double-breasted suiting, and graphic-covered sneakers — covered in images of flying sorcerers, dystopian wastelands, Ludwig van Beethoven, and a collaborative VU logo — down the runway to David Bowie's "Space Oddity." All were made with UNDERCOVER, whose creative director Jun Takahashi took a front row seat. The next day at UNDERCOVER's Paris outing, Takahashi showed his take on the Valentino x UNDERCOVER mash-up; something truly new.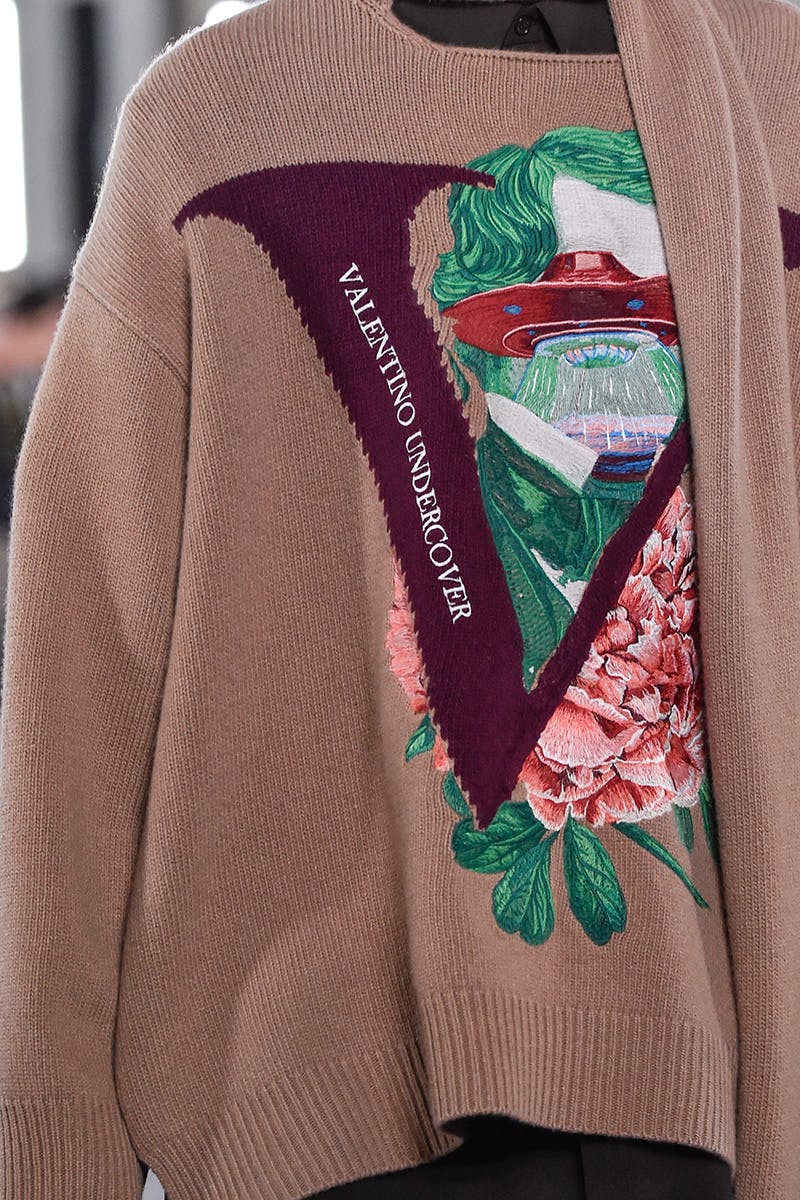 "It's important for brands to be open to new collaborations. It's like an experiment," Valentino's Pierpaolo Piccioli told me backstage at the time.
That was two years ago. Since then, the purpose of collaborations has become a fundamental part in the marketing strategies of brands, anyone without them is already behind, with the luxury-squared partnership being the latest flavor of the day. We've seen Dior womenswear link up with Grace Wales Bonner, Moncler with its Moncler Genius program have brought in everyone from Valentino to JW Anderson to Richard Quinn, each of whom have reinterpreted the brand through their own signature design languages. Then we had Raf Simons join Miuccia Prada at Prada, where together they co-create the beloved Italian house's men's and womenswear.
More recently, Jean-Paul Gaultier teamed with five emerging designers including Ottolinger and Palomo Spain. Gaultier also has a partnership coming up with Sacai's Chitose Abe, who collaborated with Kim Jones at Dior Men's earlier this week. Jones himself has been a pioneer in bringing in his luxury brand-owning peers, including 1017 ALYX 9SM's Matthew M. Williams and AMBUSH's Yoon Ahn into Dior. The French maison has also partnered with luxury luggage maker Rimowa, who has also partnered with Fendi. Still keeping up?
Good, because there were more luxury link ups in the past couple of months, including Mulberry who announced a partnership with Ahluwalia, Richard Malone and Nicholas Daley; Valentino and Craig Green who launched a range of $1,100 blown up Rockstud sneakers; and most notoriously the "call it anything but a collab" Gucci x Balenciaga, followed by, you guessed it, Balenciaga x Gucci.
What in the luxury hell is going on? Call it running out of ideas, call it a temporary white flag on luxury's well-documented, cut-throat competitive battlefield with too many players and too few customers, even call it luxury taking back the reins of exclusivity. What's certain is that all bets are off.
"I think luxury goods brands need to strike a balance between heritage and innovation. Innovation is of paramount importance, especially when you face consumers who have bought a lot, and are speeding down the experience curve," explains Luca Solca, Senior Research Analyst, Luxury Goods at Bernstein. "Collaborations have proved fruitful – in most cases – in creating new ideas, producing consumer traction, getting people curious and prompting them to visit the stores."
Highsnobiety readers agree. As explored in this week's Highsnobiety Insights newsletter, 85 percent of respondents of our New Luxury Survey say they enjoy when traditional brands go in unexpected creative directions, or create unexpected collaborations. 66 percent – according to another Highsnobiety survey – even agree that they're most interested in brands that have a great collaboration program
If collaborations for luxury brands keep increasing in importance – so much that it's become its own spectator sport – luxury-on-luxury partnerships should represent the crème de la crème. In the long-term, not quite. Next to the initial surprise for the consumer, don't expect these to have the same midas touch as those that reach beyond the luxury world.
"Nothing is new forever. What is new today, will be déjà vu tomorrow. To produce the same buzz and traction in the future, more and different innovations will be required," says Solca.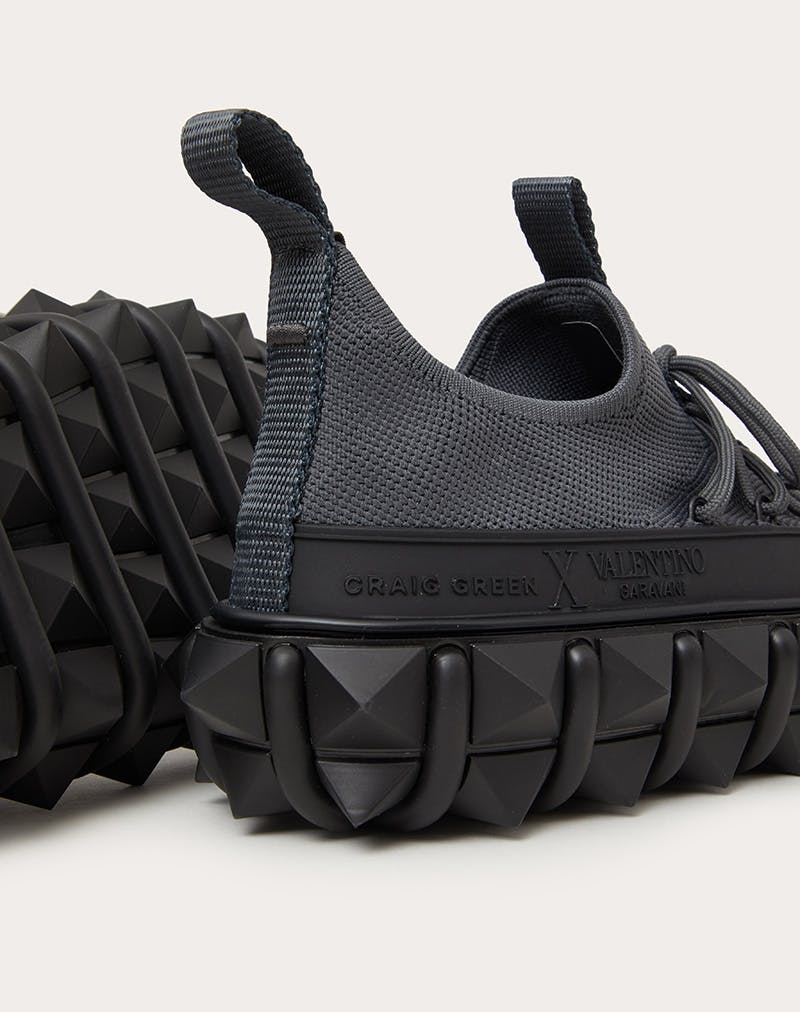 The problem with two giant luxury brand collaborations however is that the outcome often results in nothing more than a hard sell. There's little cultural value in them beyond glossy marketing and the customer getting a two-for-one deal. The power of Emilio Pucci working with Supreme, Ralph Lauren with Palace, and Gucci with The North Face is that they're tapping into a different world than that of their own. One where the product represents something more than showing off one's opulence.
Those in streetwear and sportswear buy into brands for belonging, practicality, to extend their identity, and most of all to be seen as more culturally literate, something that almost every luxury brand in recent years has tried to emulate, to various degrees of success. Luxury plus luxury simply equals more "luxury," a direct regression of the lessons luxury brands were seemingly learning regarding the new make-up of "luxury" as defined by young consumers today. The product remains not the means but the end for consumer-brand interaction often found in streetwear brands. A missed opportunity according to 86 percent of HS Rolodex respondents, who say the future of collaborations needs to include more storytelling, with 49 percent stating that most brand collaborations [without it] are meaningless.
Luxury's new brand play to collaborate with itself might just be getting started, but when this card has been played, what will be left?