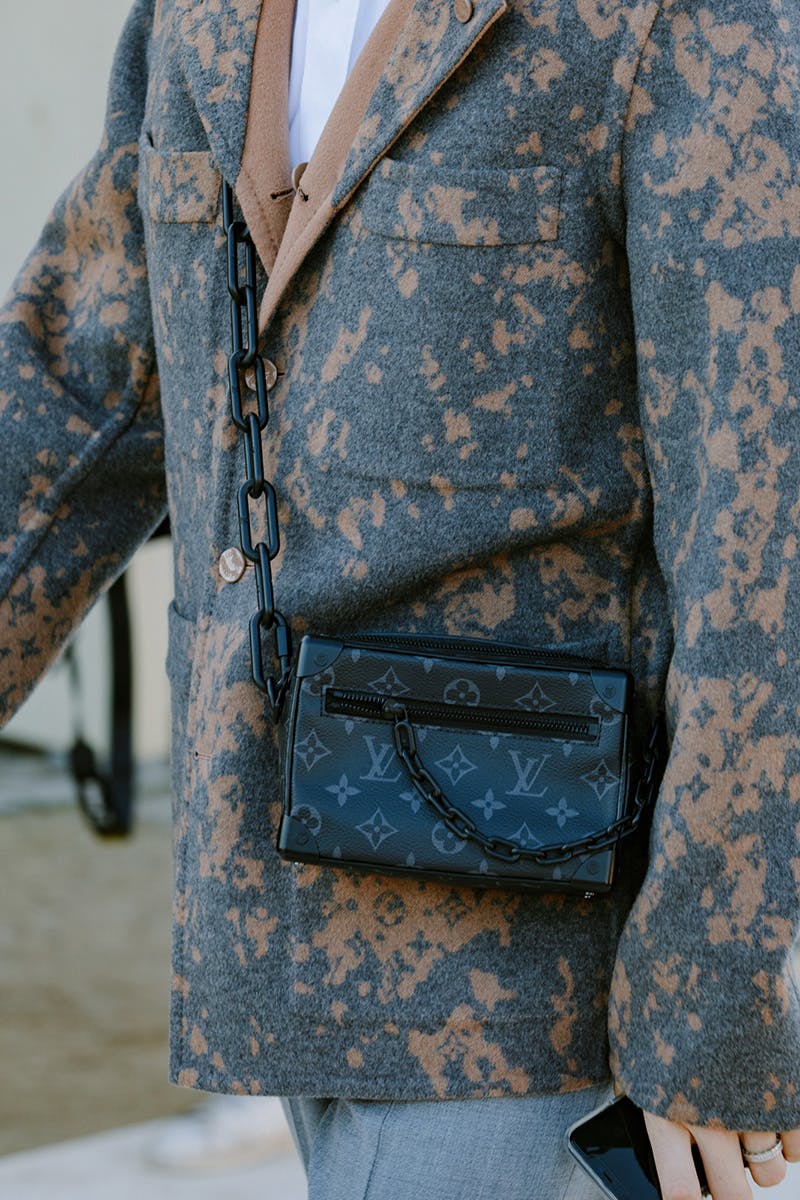 No surprise that LVMH and Kering toot their own horns in recently-released first-half 2021 financial results, every company with public investors does the same. But the luxury conglomerates have good reason to crow this go-round: their flagship brands are reaping major windfalls as life returns to semi-normalcy.
Let's be clear: the COVID-19 pandemic is far from over, as new varients and uneven vaccination patterns threaten a return to the "before times," as 2019 and all the years before it are now fondly known. But a year and a half in, society is largely acclimating. In New York, for instance, few people wear masks outside and it's extremely common to see unmasked folks on the subway or in stores.
There seems to be a real desire, among those privileged enough to weather the pandemic, to put the health crisis out of mind. LVMH and Kering, no strangers to extreme privilege, surely feel the same with their global activations and pop-ups. Can't sell aspirational clothing if everyone's thinking about staying home or, ya know, demanding societal restructuring.
And, to be fair, if you spent most of last year at home, travel is one of today's ultimate luxuries. If 2020 was the year of sweatpants, 2021 is the year of experiential flexes, with new outfits and accessories for those escapades.
LVMH, which announced its financials for the year's first half on July 26, saw big numbers at stalwarts like Louis Vuitton — that Virgil investment makes even more sense now — and upstarts like CELINE, contributing to fashion sector profits that were nearly three-times greater than that seen in the first half of 2019. Combined revenues were up 11% over 2019's figures.
Yes, LVMH is raking in the dough even harder than it did before COVID. Curiously, its ebullient press release didn't mention Givenchy at all, though it was newly reborn under the purview of Matthew M. Williams.
On Kering's end, Gucci, Saint Laurent, and Bottega Veneta drove revenue — Kering didn't specify profit — over 8% greater than the returns from 2019. Gucci is still dominating, itself garnering 11% more revenue than it did two years ago.
Even rival Prada Group is enjoying an intake of moolah, reporting pre-tax revenues 8% higher than what it earned in the first half of 2019.
There you have it: not only are luxury labels still generating enough wealth to fill Scrooge McDuck's giant cash vault, they're making more than they did even before the pandemic. This speaks to societal spending habits, underscoring the widespread exhaustion wrought by quarantines, masks, and self-isolation. Tired of sweatpants, people want flashy clothing, bags, and sneakers and they want to wear them outside (or maybe they just want very fancy sweatpants).
Grimly, this also spells out the likelihood of limited post-pandemic industry upheaval. Don't expect the slowing of the relentless seasonal deliveries or discount cycles anytime soon, despite the many warning signs.
"The contentious issue is the conglomerates don't want to change," Lane Crawford and Joyce president Andrew Keith told Highsnobiety last year. And with cash flow like this, why would they?