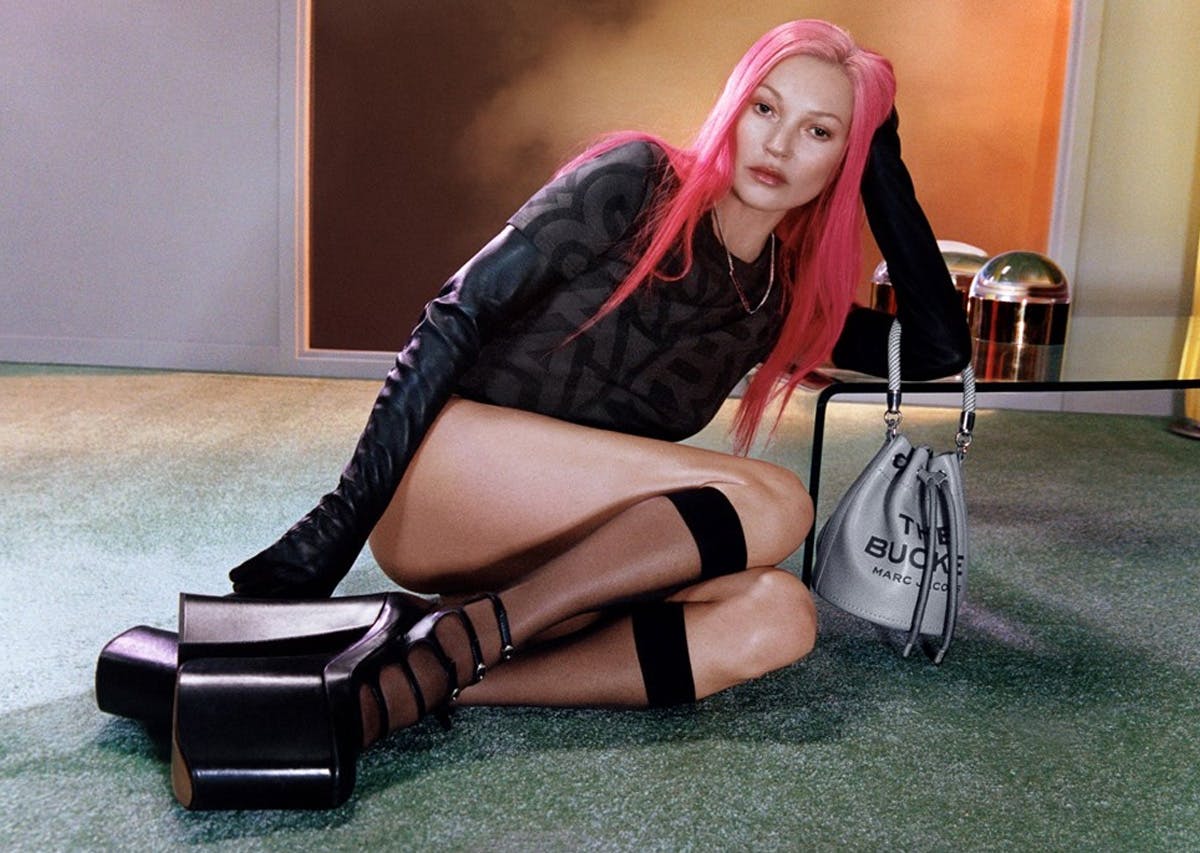 There she is: Kate Moss, with her bright pink hair, wearing Kiki Boots and monogrammed denim.
No, this isn't the nineties — although you'd be forgiven for thinking so — it is in-fact the tail-end of 2022, and the 48 year old model is fronting Marc Jacobs' Fall/Winter Resort campaign. Wild!
Since Moss and Jacobs first worked together on then Perry Ellis designer's Grunge collection way back in 1992, they've been almost inseparable.
From the myriad of Jacobs campaigns throughout the early 2000s, to his more recent Spring/Summer 2021 Heaven collection, it's been a story of utter fluidity and friendship.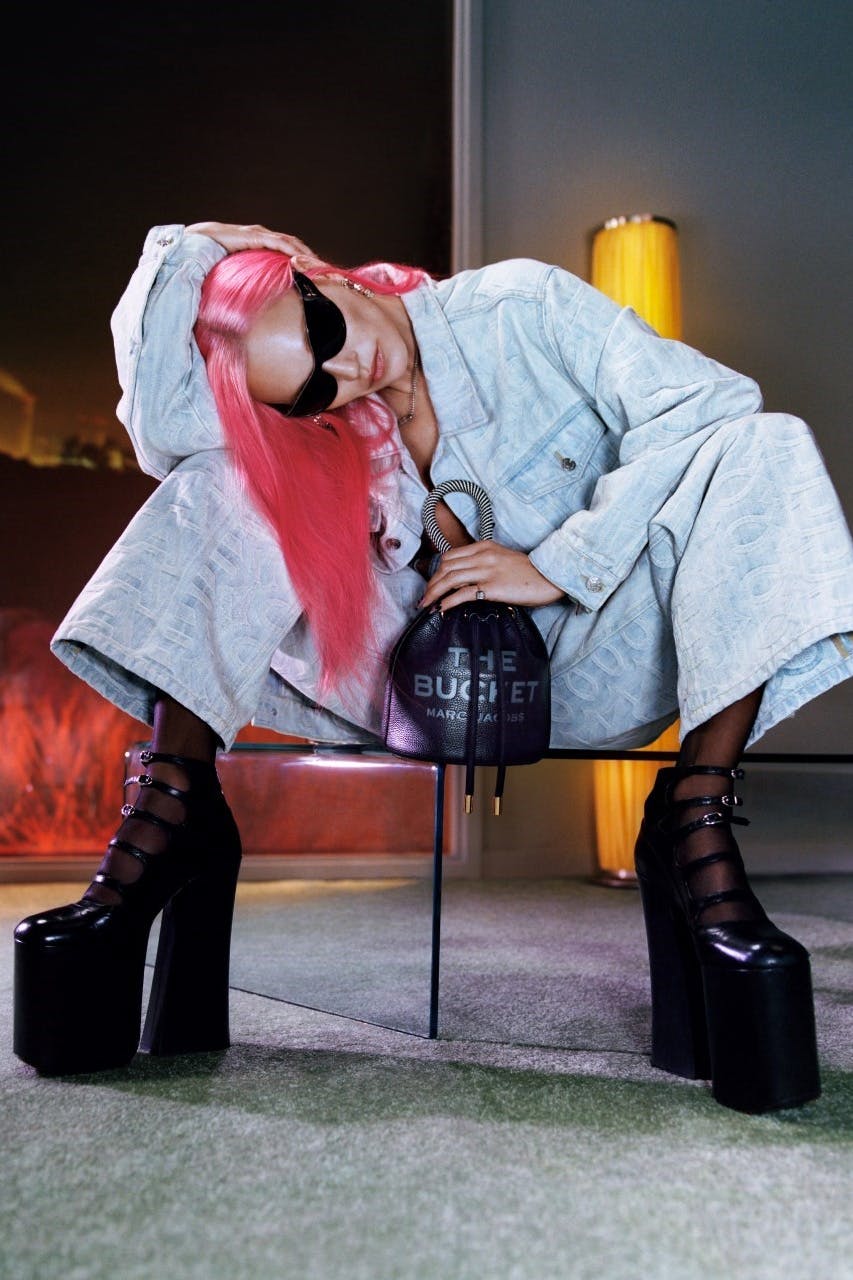 Now, fronting Jacobs' FW22 Resort campaign, Moss takes us on a journey back to the nineties with her vivid pink hair the anchor around an array of nostalgic notes expertly captured by photographer Harley Weir and styled by Danielle Emerson.
For older readers (and those ITK), the campaign as a whole recalls Juergen Teller's iconic image of Moss from 1998, which sees the model laid in bed with her candy pink hair sprawled across a pillow — and look she'd been asked to adopt ahead of Donatella Versace's Spring/Summer 1999 presentation.
This looks to have rounded out a pretty busy year for Jacobs, who has captured headlines for both his in-house collections and collaborations.
Following Pamela Anderson fronting this season's Heaven collection, Jacobs embarked on a three-way partnership with Fendi and Tiffany, before an accessories link-up with Doublet later in the year.
Jacobs is, of course, a bonafide legend in the world of fashion, but besides Moss? Name a more iconic duo. I'll wait.
Shop our favorite products