All that litters is McDonald's gold. Seriously.
McDonald's Netherlands, arguably the most intriguing branch of the fast food chain, is back at it again with a new project: litter jewelry.
You mean glitter jewelry? No, litter jewelry.
Basically, McDonald's took customers' leftover waste, which somehow missed the restaurant's readily available trashcans, and turned it into a collection of 14-karat jewelry.
McDonald's seven-piece collection – cleverly dubbed "Litter and Glamour" — manifests as gilded trash-turned-jewelry, ranging from French fry container earrings to a ring made from a Big Mac box.
There's even a gold to-go cup with crystalized straws, which could easily pass for a Judith Leiber x McDonald's handbag collab if it pleases.
Did I mention the food packaging comes pre-crushed? Indeed, McDonald's gold jewelry is still wrinkled from the previous owner's usage.
Let's just hope McDonald's didn't leave the leftover food scraps inside these pieces. That'll just be more fuel for another potential Pusha T diss.
So, why did McDonald's make a collection of ostentatious jewelry that only the litterati can appreciate?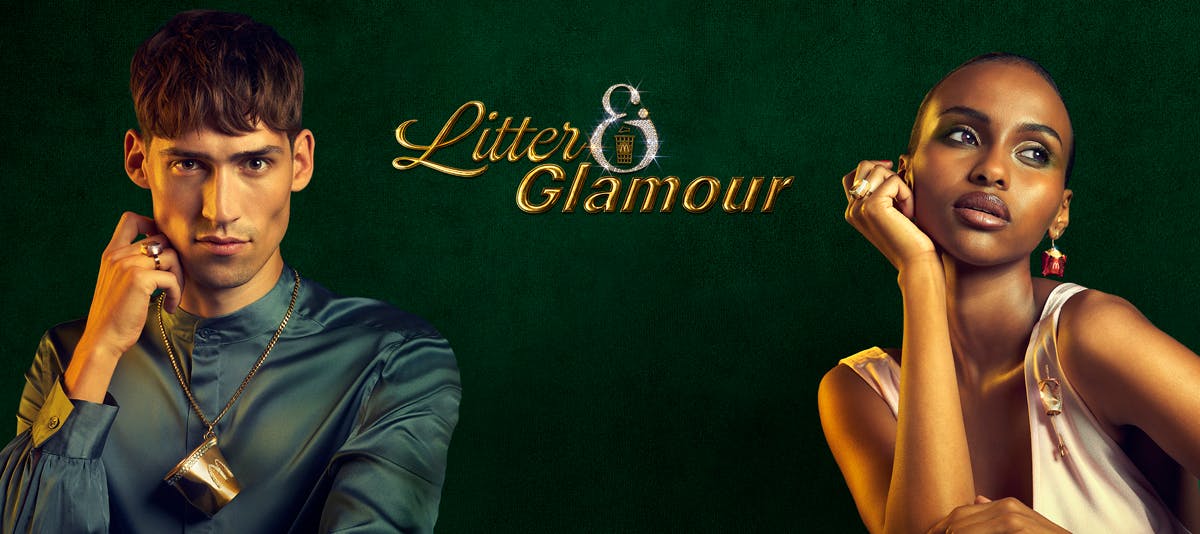 It's apparently all a part of the fast food chain's environmental commitment.
Like other food chains, McDonald's offers eco-conscious packaging but the actual matter of getting the garbage into the recycling bin apparently still needs some work.
With "an average of one employee" being tasked to clean up after customers leaving their litter behind, McDonald's Netherlands is hoping to incentivize visitors to reconsider their environmental choices through its "trashy" ice.
From now until September 12, McDonald's Netherlands grubbers who actually throw their leftovers away in participating restaurants gold trash bins will be given the chance to cop a piece from the Litter and Glamour collection.
McDonald's kitschy jewelry is certainly a step in the right direction. But let's hope Balenciaga's trash bags and YEEZY GAP clothes stay far away from these gold garbage cans. I don't want Demna or Ye getting any ideas.
After stopping bad cooks from burning the country down, McDonald's Netherlands is now taking on litter — one gaudy chain at a time.
Shop our favorite product