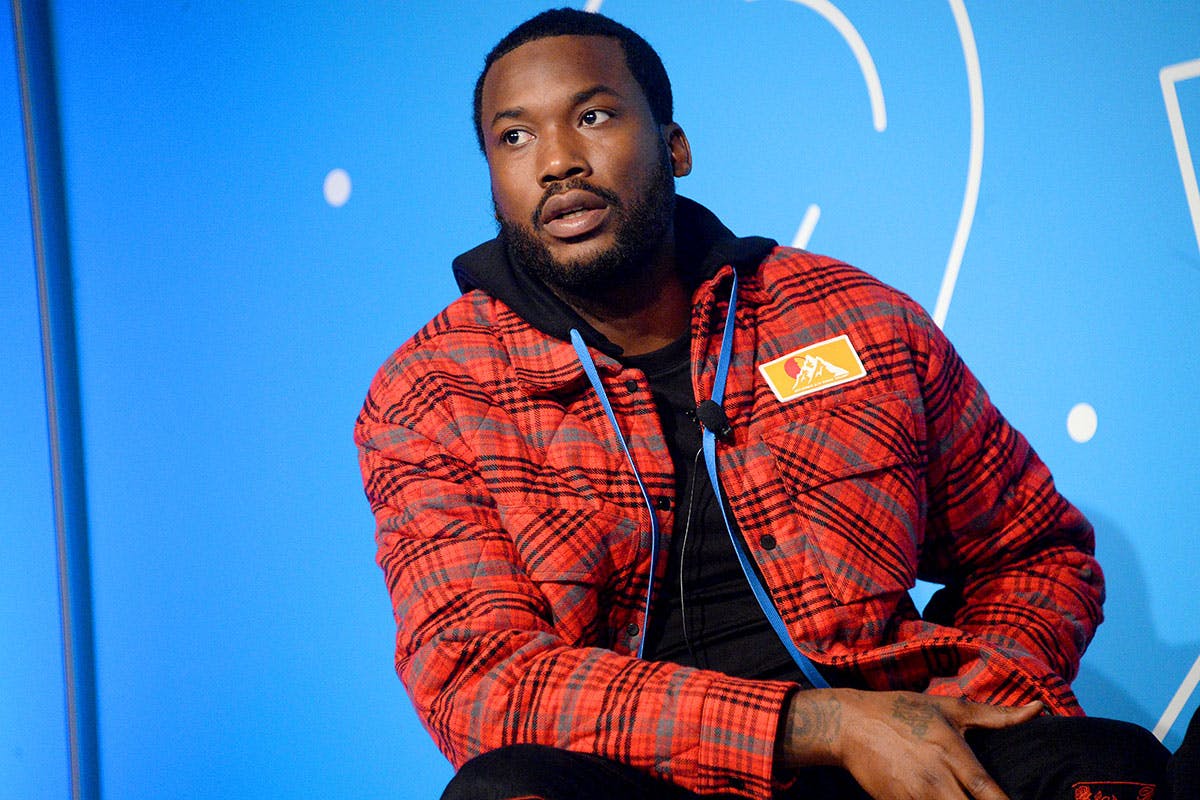 Meek Mill sat down for a lengthy interview with Charlamagne Tha God, billed as "A Conversation Between Champions." In the conversation, Meek opened up about his work and personal life, including the surprising revelation that he has battled with opioid addiction in the past.
In the wake of  21-year-old rapper Juice WRLD's unexpected death, many legacy hip-hop artists have joined the conversation about drug use in the music industry. When Charlamagne asked about Juice's passing, Meek admitted he once had a serious addiction to pills. "I've never disclosed this before, I've taken 10 30's Percocets a day." Meek also dropped a bombshell, revealing that his drug addiction was partially to blame for his infamous beef with Drake.
"If you ask me about like why I came at Drake … I don't even fuckin really, really, really know," he admitted. "I'm making very bad decisions here and not knowing that I'm making these bad decisions. And when I wasn't high I look back and went on YouTube and I check my file I'm like, 'I don't do shit like that.'" The "Trauma" rapper finally beat his drug addiction, and Drake and Meek squashed their feud in 2018.
He warned the next generation of musicians, "I have to tell the young brothers, 'You know that shit will kill you [...] I'm telling you, because this happened to me at one point. And it can happen to you if you say you look up to me.'" The rapper revealed that it took a lot of self-reflection for him to quit. "I had to make a decision with myself."
In the interview Meek Mill also opened up about being a father, how much he's grown, and the project he was working on with the late Nipsey Hussle. You can watch it in full below.