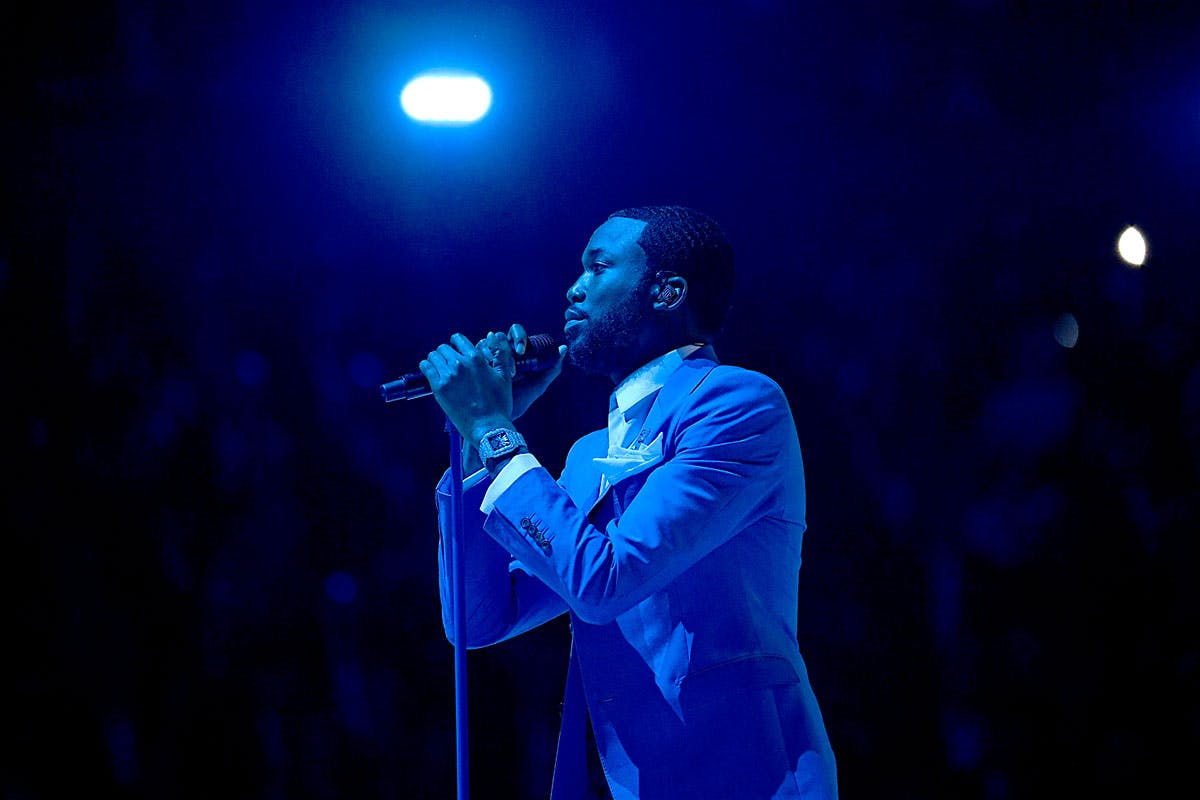 Shortly before his untimely death, Nipsey Hussle revealed that he and Meek Mill were working on a collaborative project set to drop in summer 2019. Yesterday, Meek finally offered an update on the proposed album.
During his weekly "#AskMeek" Q&A sessions on Twitter, this Friday, the rapper addressed the topic of his Nip collab, reiterating that there are a few songs in the vault, but the project is incomplete. "We still getting that Meek & Nip project? The world need to hear that if possible," a fan asked and Meek replied: "We never finished it...it's songs left but they for his family!"
Back in March 2019, weeks before he was fatally shot, during an interview with Real 92.3 LA, Nip revealed that he and Meek were cooking up a joint album. "We working right now as we speak. We on album time right now. Next thing we going to put out musically is an album [...] We've been cutting ideas and just getting in. We got a couple records that's going to go off for the summer. It's not hard at all we just got to lock in and get the records done."
For now, it is still unclear whether those cuts will get a proper release, but Meek's tweet is keeping the hope alive.
At last month's Grammy Awards, Meek delivered a moving tribute to his friend and collaborator, titled "Letter to Nipsey."