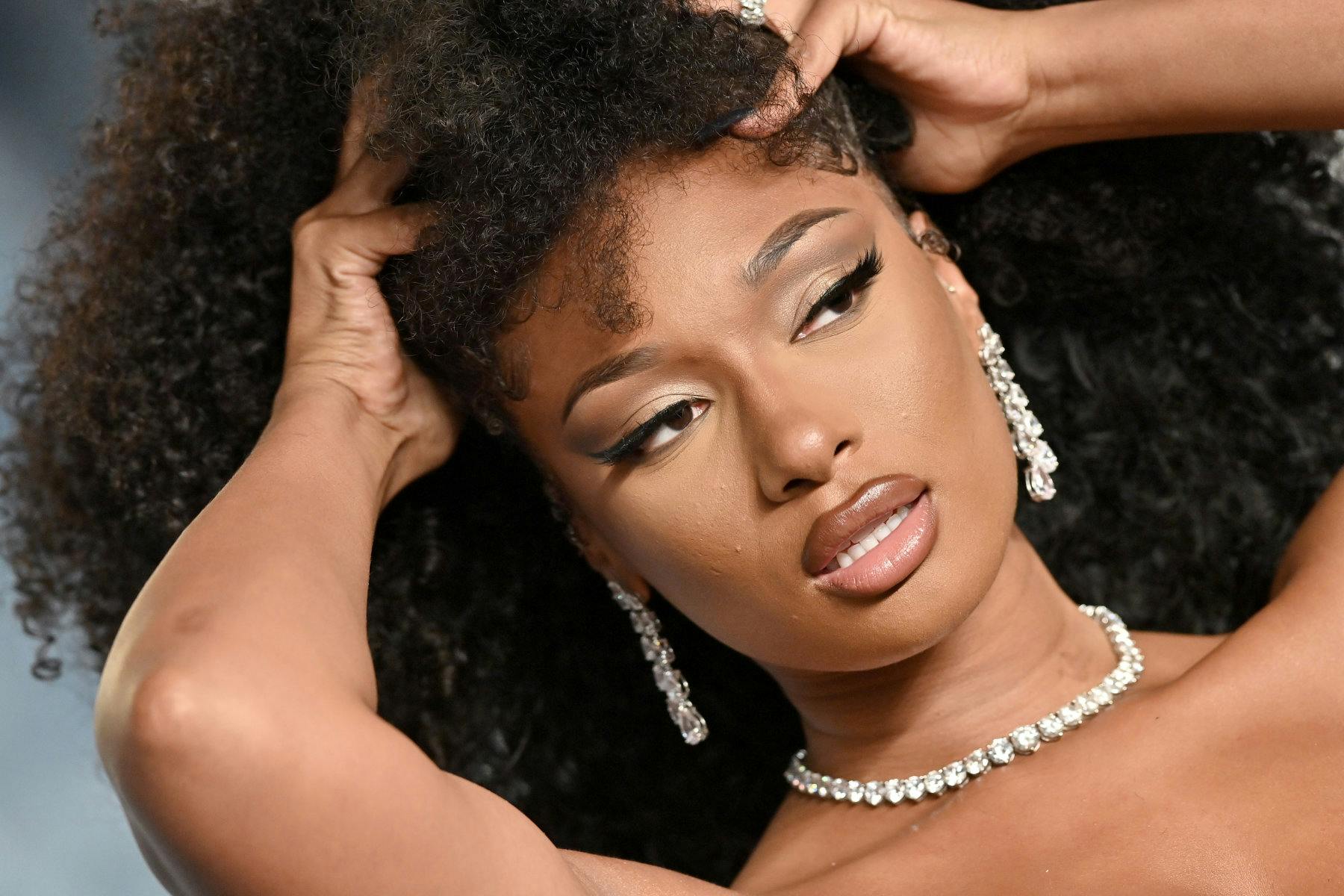 Always better to go out at the peak. So it goes for Law Roach: the celebrity stylist isn't quitting fashion, mind you, but he is getting out of the stylist game as we know it.
Still, if we're gonna say goodbye to Law Roach's styling career, it might as well be with the enchanting look he devised for Megan Thee Stallion to wear at The Hollywod Reporter's Power Stylist Dinner on March 28.
Therein, Megan wore a vintage Paco Rabanne look originally seen on supermodel Yasmeen Ghauri during the fashion designer's 1997 runway show.
Current Paco Rabanne creative director Julien Dossena, who's been tapped to lead the next iteration of Jean Paul Gaultier's couture-centric guest designer program, remade the look especially for Megan, presumably at Law Roach's request.
It's a beautifully bittersweet look.
Beautiful because of the shapely satin set that Megan makes look effortless despite its complex, skin-baring design. Bittersweet because it's indicative of Law Roach's canniness as a stylist, a reminder of the immense styling savvy that only he possesses.
"He's the best," Megan said of Law Roach at the dinner. "Like, I'm so upset that he's going away right now because I need him. The world needs him."
That's Law Roach's gift: to put people in clothes that look like they were designed expressly for each wearer.
It's harder than it sounds. Imagine, balancing relationships with every luxury label on the planet while leaning on them to cater to specific clients' needs, bodies, and events.
Suffice to say, Law Roach's place in pop culture has been earned.
Roach's fame swelled following the success of outfits he envisioned for everyone from Tems to Lewis Hamilton and, of course, his longtime muse, Zendaya.
With this Megan Thee Stallion look, Roach has outdone even himself. It's a brilliant combo, bringing a clever archival reference to the perfect person, a heavenly marriage of aesthetics, intent, and form that epitomizes the need for envelope-pushing stylists.
Otherwise, celebrities would just wear everyday, boring clothes. We don't want everyday, we want Law Roach.
Shop our favorite products