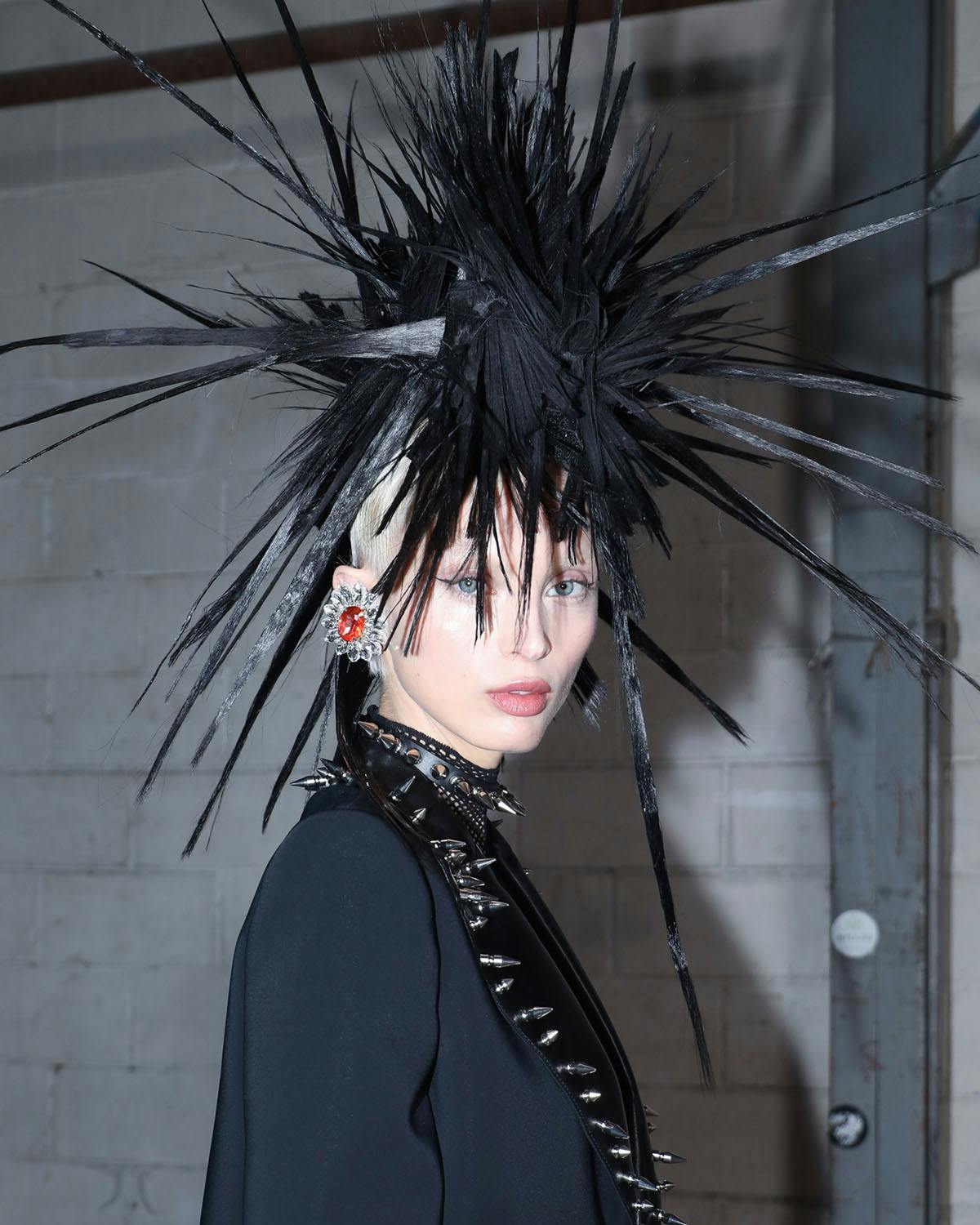 The beauty at Milan Fashion Week has been hard to miss. Dusted in glitter and topped with towering hair pieces, models are morphing into otherworldly glamazons, inspiring us (or maybe just me) to bring the same bold, cutting-edge energy to my everyday beauty routine.
Halfway through the Italian show schedule, we've seen a bevy of standout hair and makeup feats, from ice-blue skin at Diesel to statement eyelashes at Prada. Keep reading for our favorite beauty moments from Milan Fashion Week Fall/Winter 2023 so far. (And while you're here, check out the boldest hair and makeup looks from New York.)
Alien skin at Diesel
Makeup artist Inge Grognard covered models in a second skin of glittery, ice-blue body paint. The iridescent dusting turned Diesel's catwalkers into life-sized icicles — or really glamorous Smurfs, depending on who you ask. Makeup mastery was evident off the runway, too: artist and drag queen Alexis Stone used custom prosthetics to transform into Jennifer Coolidge.
Emo eyes at MM6 Maison Margiela
Emotive makeup forever! At MM6, eyes were outfitted in smudgy, black eyeliner that trickled down the face, as if models just had a good cry. Adding to the drama of it all, hair was coated in oil, resulting in stringy, greasy, and all-together grungy locks.
Pastel lashes at Prada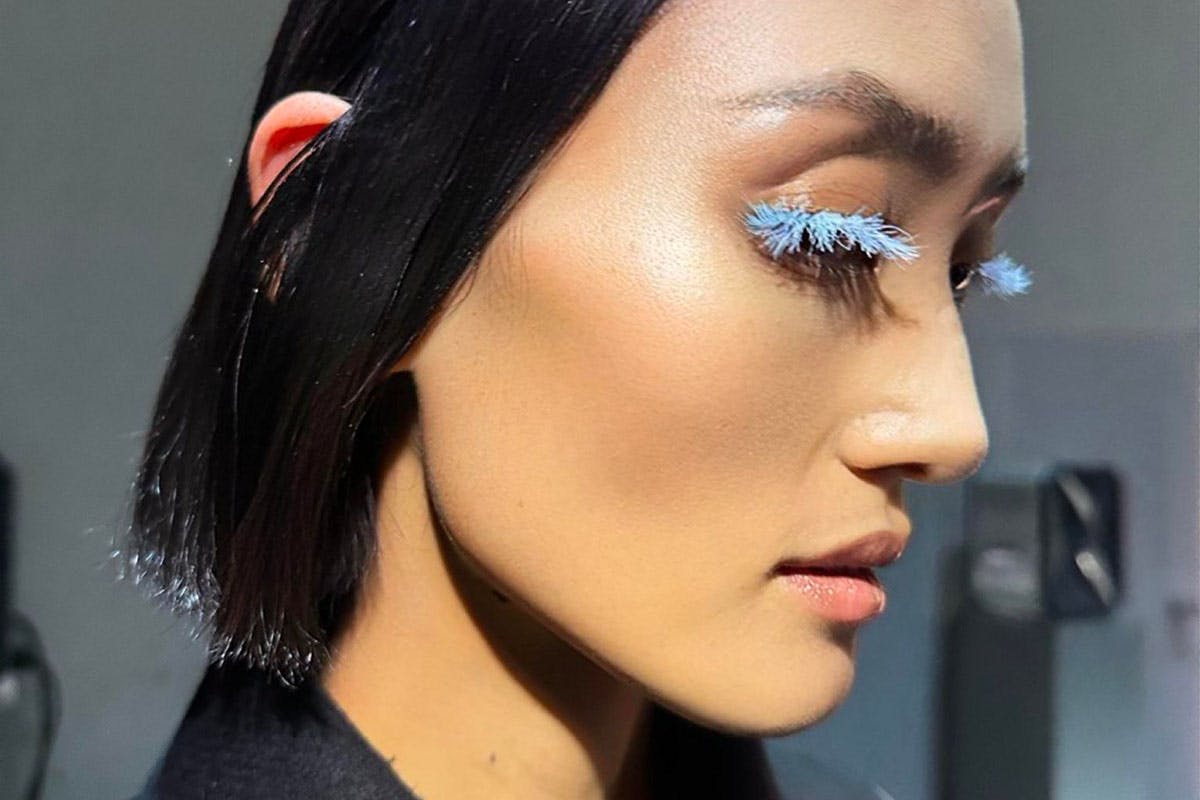 At Prada's "rediscovery of beauty," models looked as if they could take flight on wispy, feathery lashes. Pat McGrath applied fluffy, pastel-colored falsies to the upper lids, a colorful effect that stood in stark contrast to models' otherwise bare faces.
Spiked scalps at Moschino
Jeremy Scott's glam-punk gowns had hair to match. Courtesy of Paul Hanlon, spiky sabers of jet black hair jutted out of models' heads from every angle.
Shop our favorite products