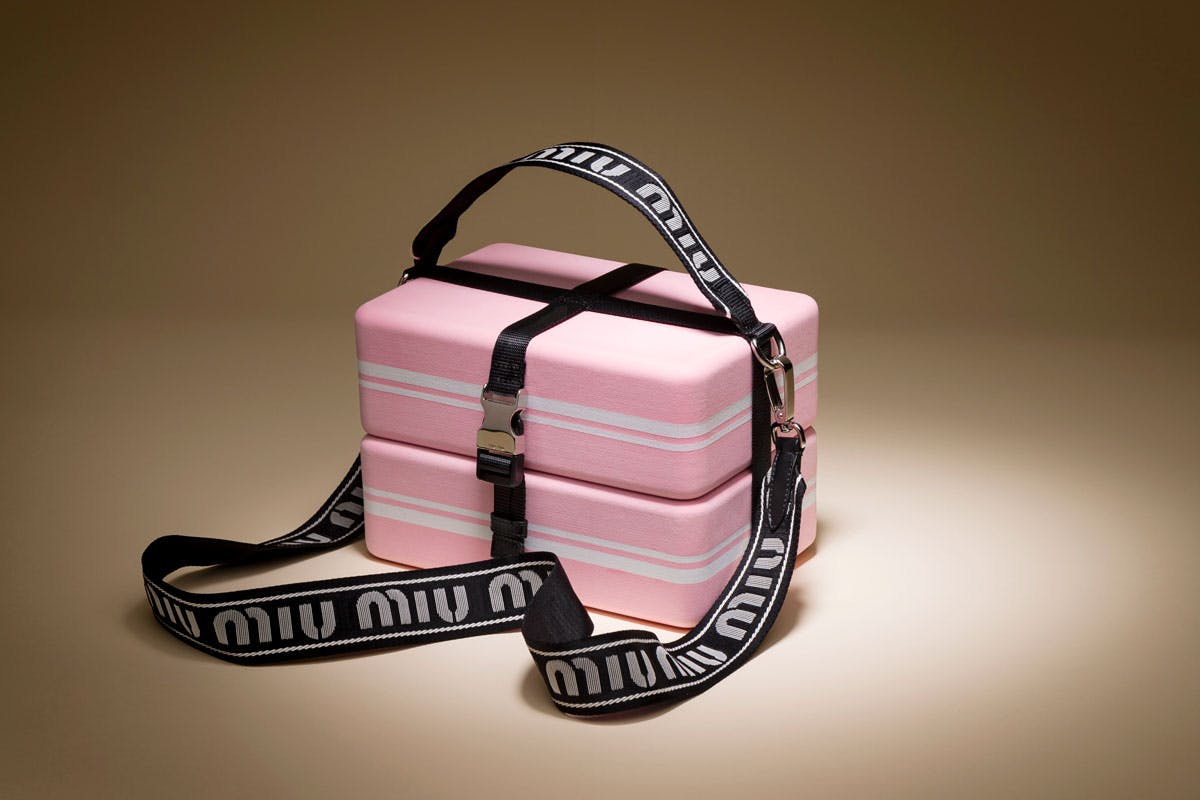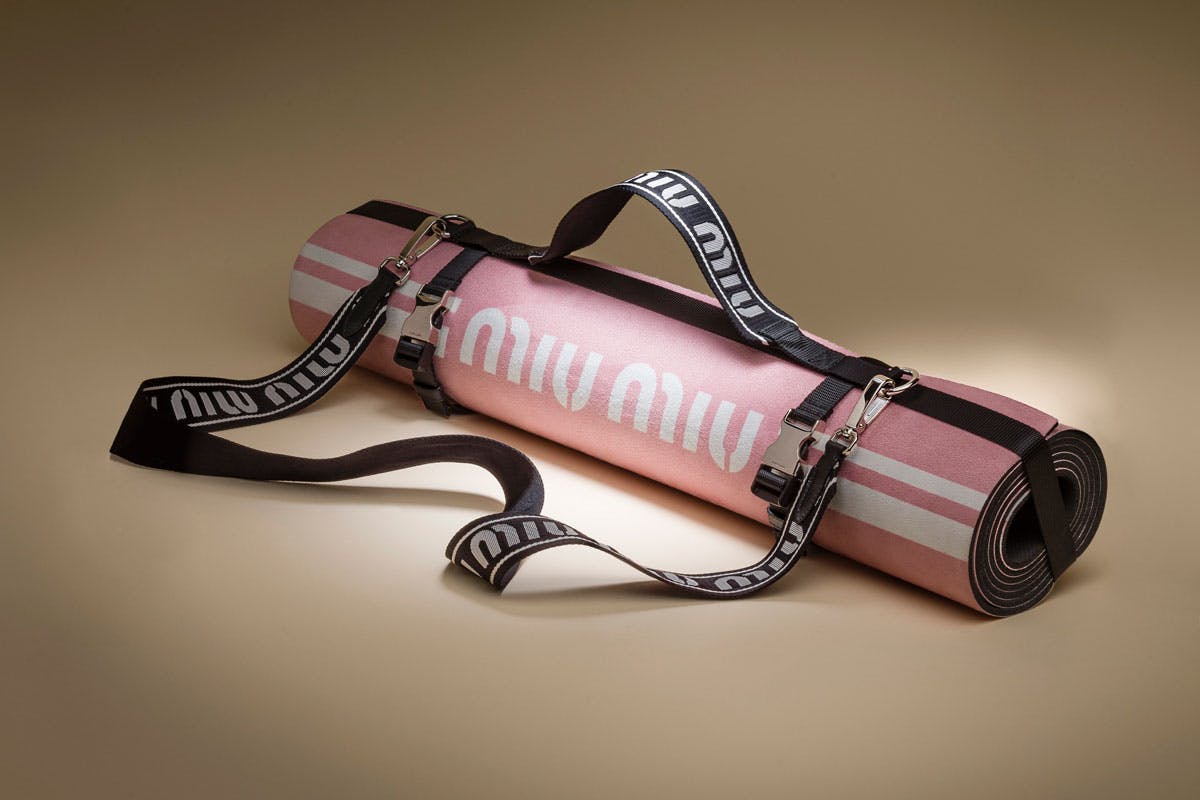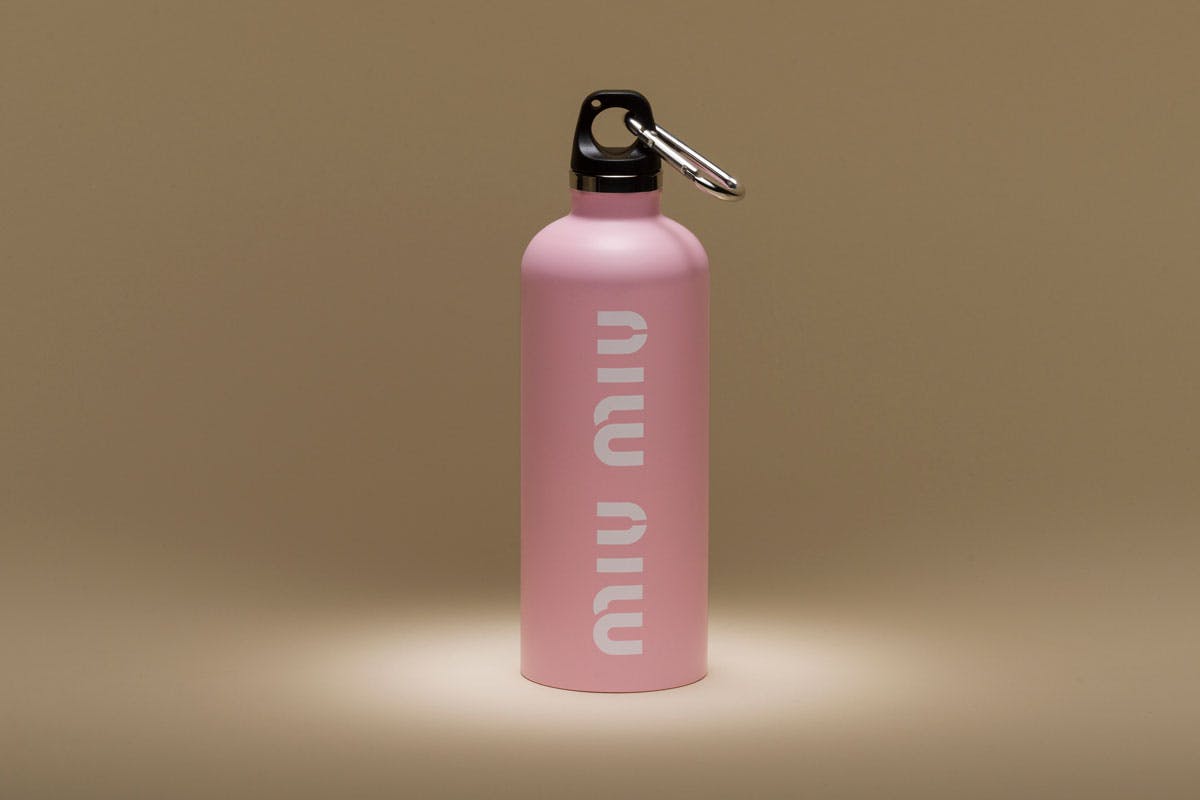 If the past years have taught us anything, it is that we love anything designer. We've seen everything from a Dior treadmill, to a Supreme airstream trailer, and a Louis Vuitton bike. Now, Miu Miu is adding to the selection of luxury workout gear.
Miu Miu's new collection includes a perfectly pink yoga mat (branded with the label's recognizable logo, of course) that will without a doubt turn heads at your next class. Additionally, two yoga blocks complete with a branded strap for transportation, are also available.
There's also a matching metal water bottle in the same rosy hue, complete with a carabiner cap for when you're on the go. Basically, before you know it all the GORP girls will be wearing Miu Miu water bottles on the hike.
Lastly, the workout range features a pair of black and white leather boxing gloves, featuring logo branding as well as a matching mesh bag.
The Miu Miu logo remains a symbol in the collection, representing "empowered femininity and belonging to a community of like-minded, free-spirited souls."
If you still can't get enough, you may just want to finish off your chic workout look with a pair of the #MiuBalance sneakers, which have just been restocked on the Miu Miu website.
It goes without saying that we might just need to elevate our gym essentials. The Miu Miu workout collection will be available in select stores worldwide, as well as online on the Miu Miu website.