Renowned Japanese sportswear and sneaker brand Mizuno is adding another archival treasure to its Kazoku and Sportstyle lineup. The Court Select OG is a replica of a classic volleyball shoe and a nod to one of the many sports the brand has developed leading performance products for in its 100-plus year history.
The original Court Select was introduced in a 1994 catalog alongside Mizuno's comprehensive range of volleyball apparel and equipment. Now, the silhouette returns in unabashedly the same form as when it first launched, looking as good today as it did in the mid-'90s.
Like the original, the Court Select OG combines close mesh nylon and premium full-grain leather on the upper while the midsole is constructed in EVA and the outsole gum rubber.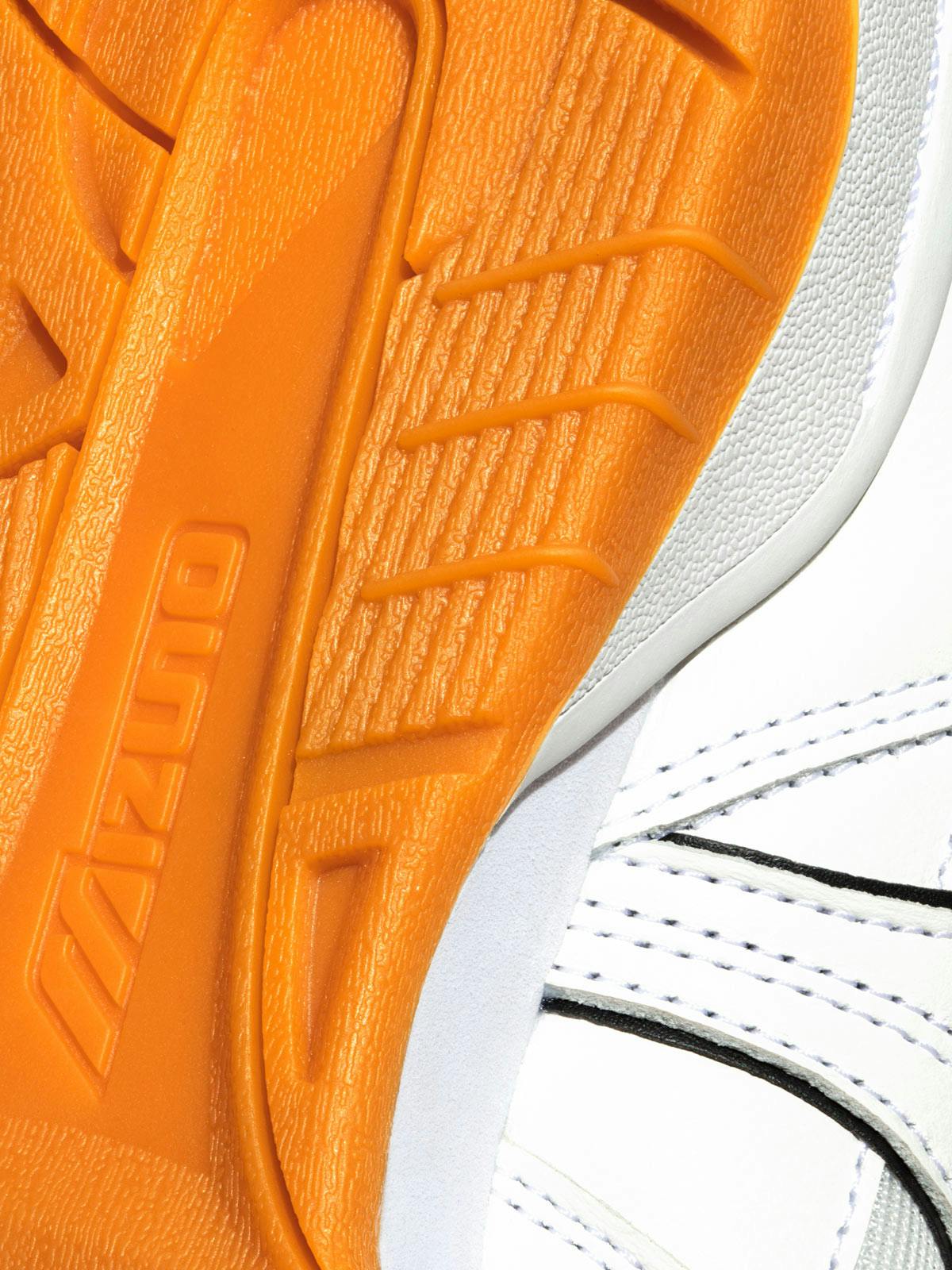 After starting out in baseball, for over a century Mizuno dedicated itself to intense research and development with the goal of making the world's best sporting products. Along the way, it's designed for leading athletes in soccer, basketball, track and field, golf, table tennis, boxing, and many other sports — in 1940 it even built a glider that broke records for altitude and flight duration.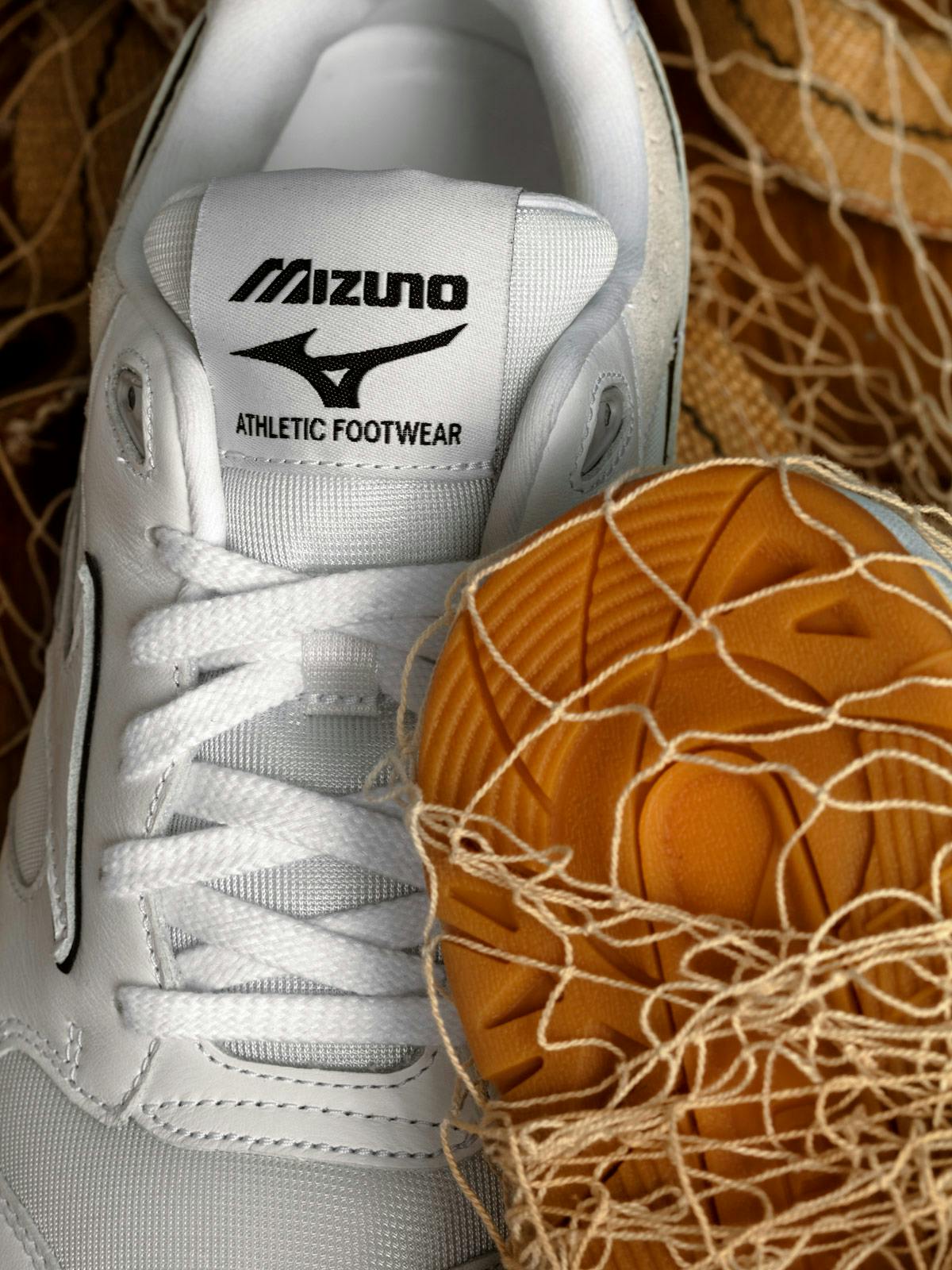 For volleyball, Mizuno makes clothing, footwear, and equipment such as balls, nets, and even scoreboards. Since 1988, Mizuno has sponsored some of the world's best athletes and teams including the USA, Cuba, Netherlands, Italy, Japan, and China. At this year's Volleyball Men's World Championship, Mizuno is sponsoring tournament favorites Italy.
Particularly in Mizuno's country of origin, Japan, the brand inhabits its own unique space within the sports world. Yet, until recently, it made little effort to dip its toe into lifestyle design, choosing instead to continue perfecting what it did best. This year, however, Mizuno launched Sportstyle and the Kazoku, projects aimed at bringing its performance technology to a discerning fashion crowd and each highly-anticipation release has peaked the sneaker community's interest.
The Mizuno Wave Rider Phoenix, Wave Rider 1 OG, Wave Rider 1 No Borders, Sky Medal OG, and other silhouettes have been snapped up by sneakerheads everywhere. And the Mizuno Court Select is another example of Mizuno's continued evolution and expansion into lifestyle design as it brings its athletic tech to more style-focused sneakers once again.
At a time when people are constantly looking to the past to recreate old as new, the Mizuno Court Select is more than ready for a timely comeback with a unique aesthetic informed by its sporting history but primed for the streets.
Keeping the original design totally intact, Mizuno maintains its authenticity and sticks to the brand's DNA, as it has done with all drops within the Sportstyle and Kazoku category. Mizuno's appeal is in its rich history and despite its new stylish appeal, the brand's roots remain deeply ingrained in everything they do.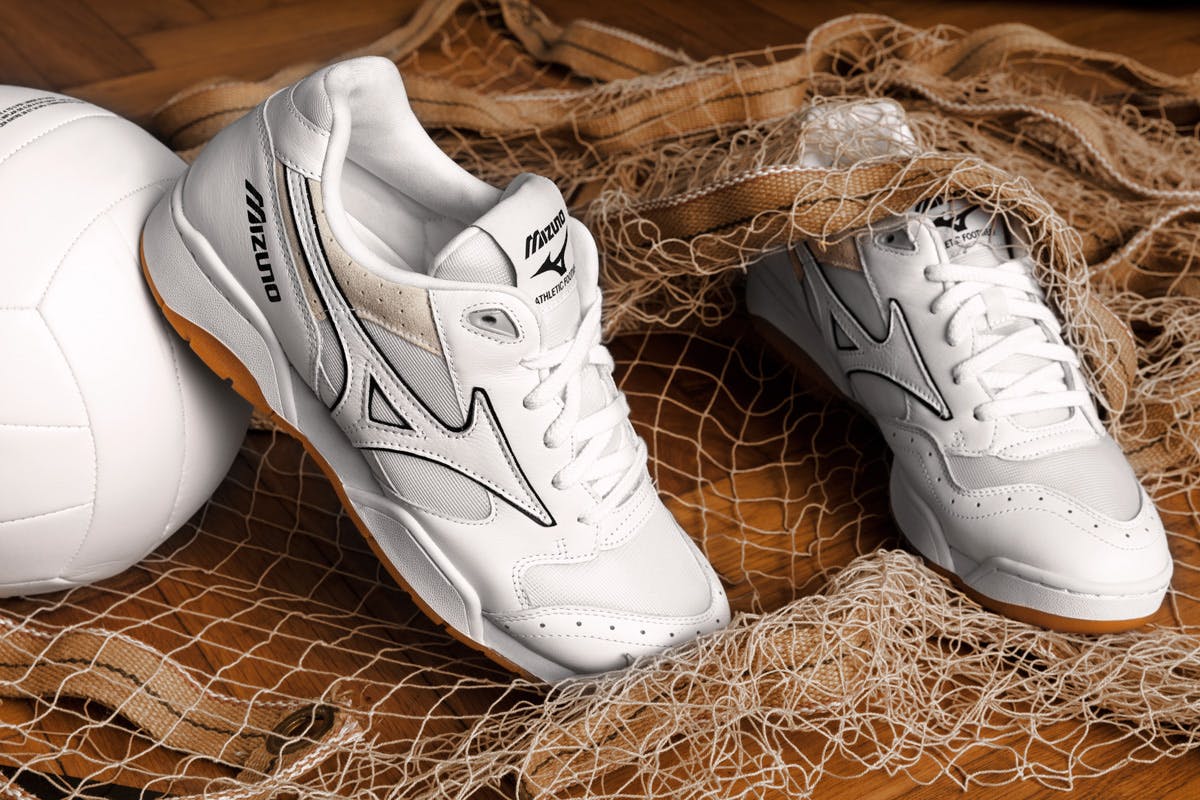 The Mizuno Court Select OG drops soon via all Kazoku stores: Sneakersnstuff, Hanon, Afew, Overkill, Sneakers76, One Block Down, Slam Jam, 24 Kilates, Titolo, WoodWood, Patta, Woei, SHINZO, Beams, and mita sneakers.