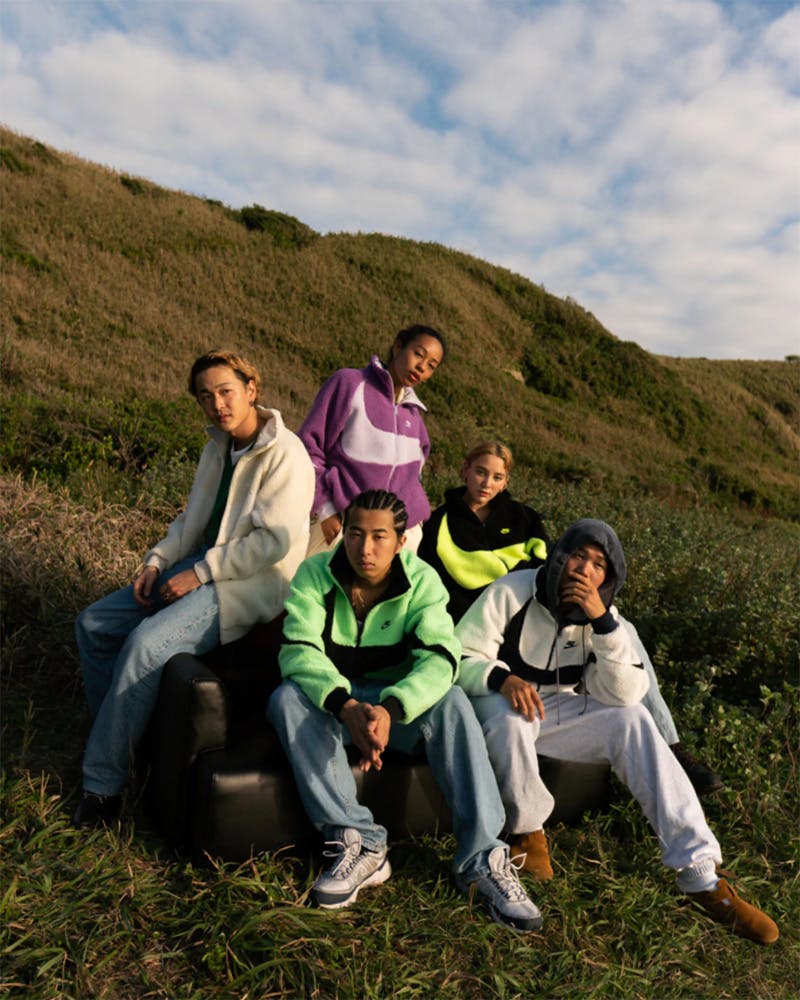 The Nike Swoosh is easily one of the most recognizable brand logos ever created. For a third year in a row, the iconic check mark has been magnified and applied to a series of jackets to be released by atmos.
atmos has made the Nike Big Swoosh Boa Jacket available each year since 2018. For 2020, the fleece outerwear arrives in new colors, complete with oversized Swoosh branding.
The Big Swoosh Boa Jacket is made using a boa material for its high heat retention. Each iteration boasts a large Nike Swoosh on the front and back, as well as a smaller Nike logo on the chest. All branding is done in contrasting colors to make the enlarged insignia stand out even further.
Nike's 2020 Big Swoosh Boa Jackets retail for approximately $115 and will be available through atmos in sizes ranging from small to XXL. Visit atmos to enter the coinciding lottery for a chance to purchase the bold outerwear. An official release is scheduled for October 23.