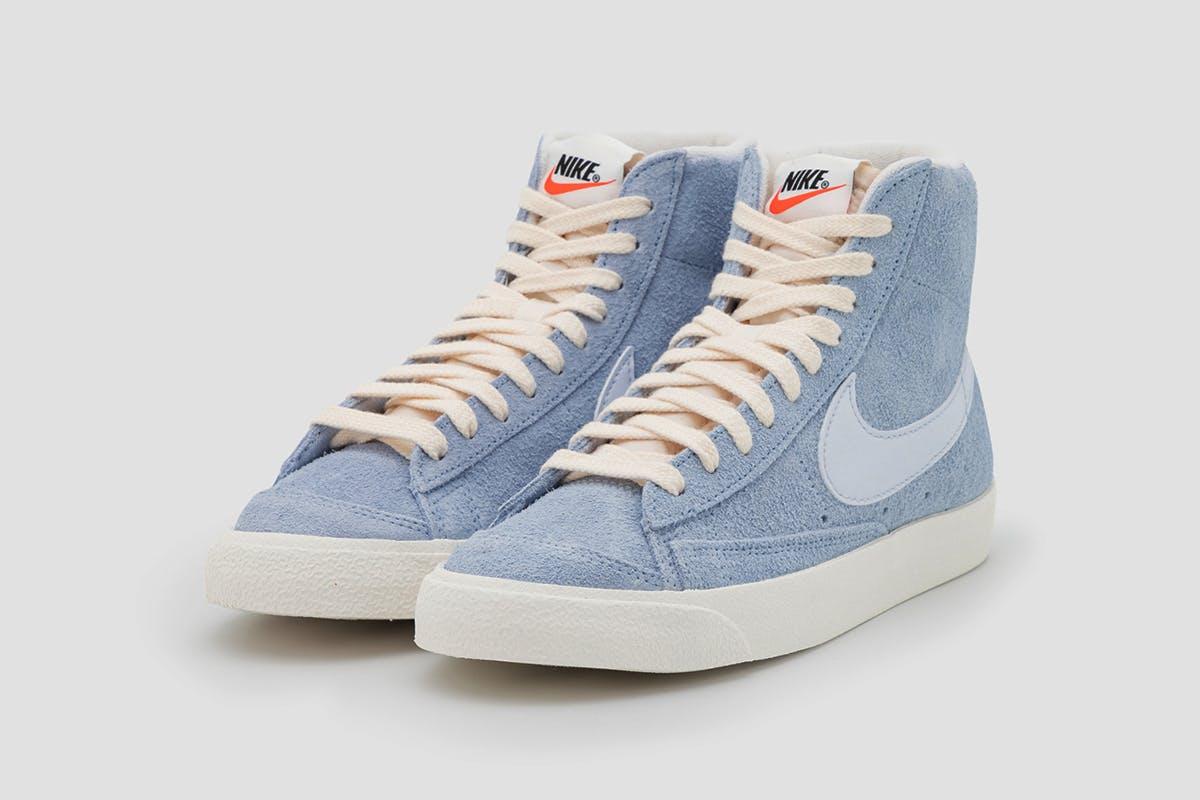 Brand: Nike
Model: Blazer Mid '77 Vintage
Colorway: Blue Whisper/Football Grey-Sail
Release Date: February 13
Price: 119,99€
Buy: Zalando
Editor's Notes: The skincare routine's definitely working. Or shoecare, in this case.
Whatever age-reversing method Nike has been employing on its legendary Blazer sneaker, the process is paying off — the brand has just launched a new colorway designed in collaboration with and available exclusively on Zalando.
The Blazer celebrates its 50th anniversary this year, and Nike has plenty planned to mark the momentous occasion. Launched in 1973 as Nike's third-ever footwear model, the Blazer started life as a basketball shoe but quickly crossed over into other sporting scenes such as skating, before making it onto the streets as a wardrobe staple. For this new iteration, the Nike Blazer Mid '77 Vintage, the classic silhouette comes in luscious Blue Whisper/Football Grey-Sail tones.
If the Blazer has survived for the last 50 years, it's largely due to its clever construction, top-notch durability, and impressive comfort. Nike utilizes vulcanized construction techniques to fuse the sole to the upper for uber-flexible movement and an instantly comforting broken-in feel. The shoe's suede upper comes with leather accents, and a rubber outsole with a herringbone pattern ensures plenty of grip, with a little vintage pizzazz for good measure. Lastly, the shoe's padded, mid-cut collar will have the wearer feeling snug for hours on end.
To accompany the shoe's launch, Zalando produced a film campaign for Nike, nostalgically entitled Memories of first love. Inspired by the shoe's first years in the free and fluid '70s, the film traces couples' love stories, capturing small joyous moments where time stands still. Time is an illusion, anyway. Now everybody say love!
Discover and shop the new Blazer on Zalando now.