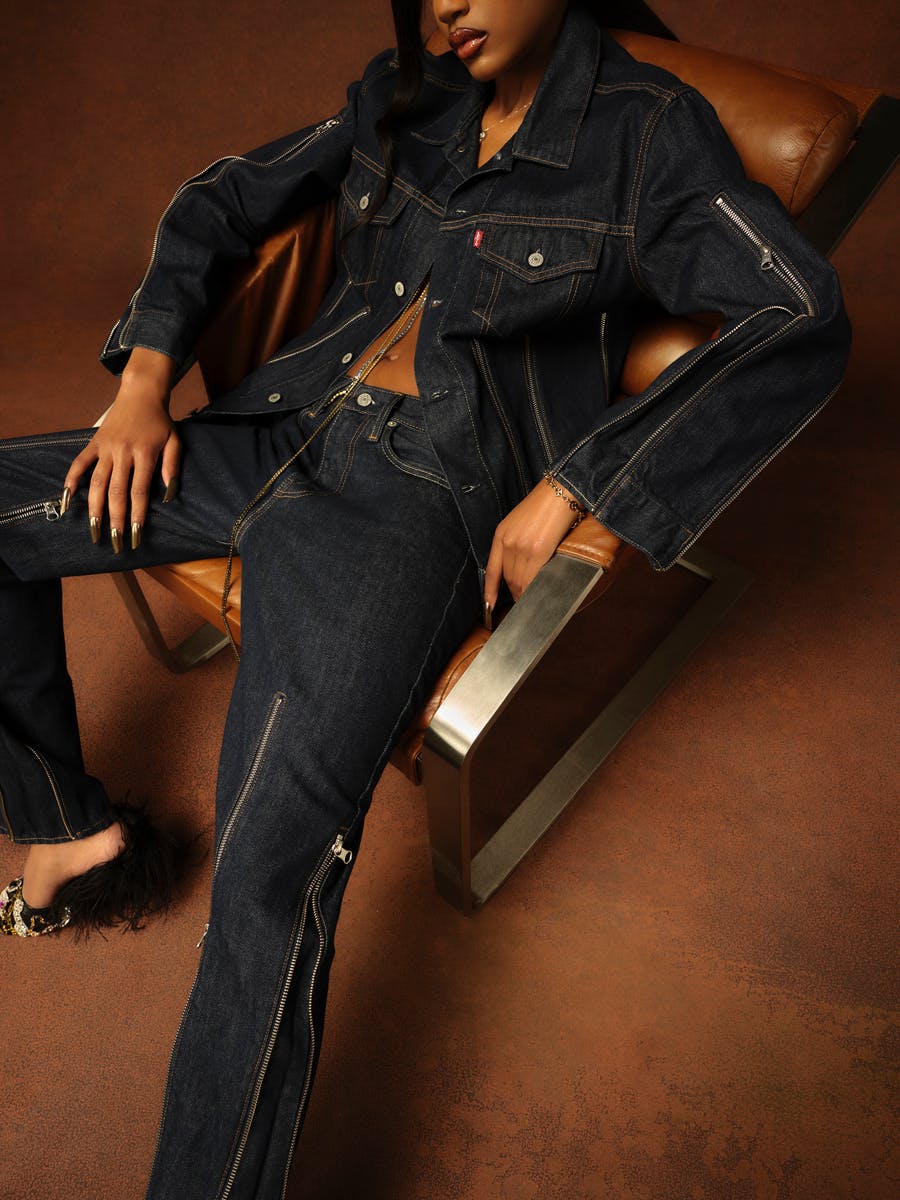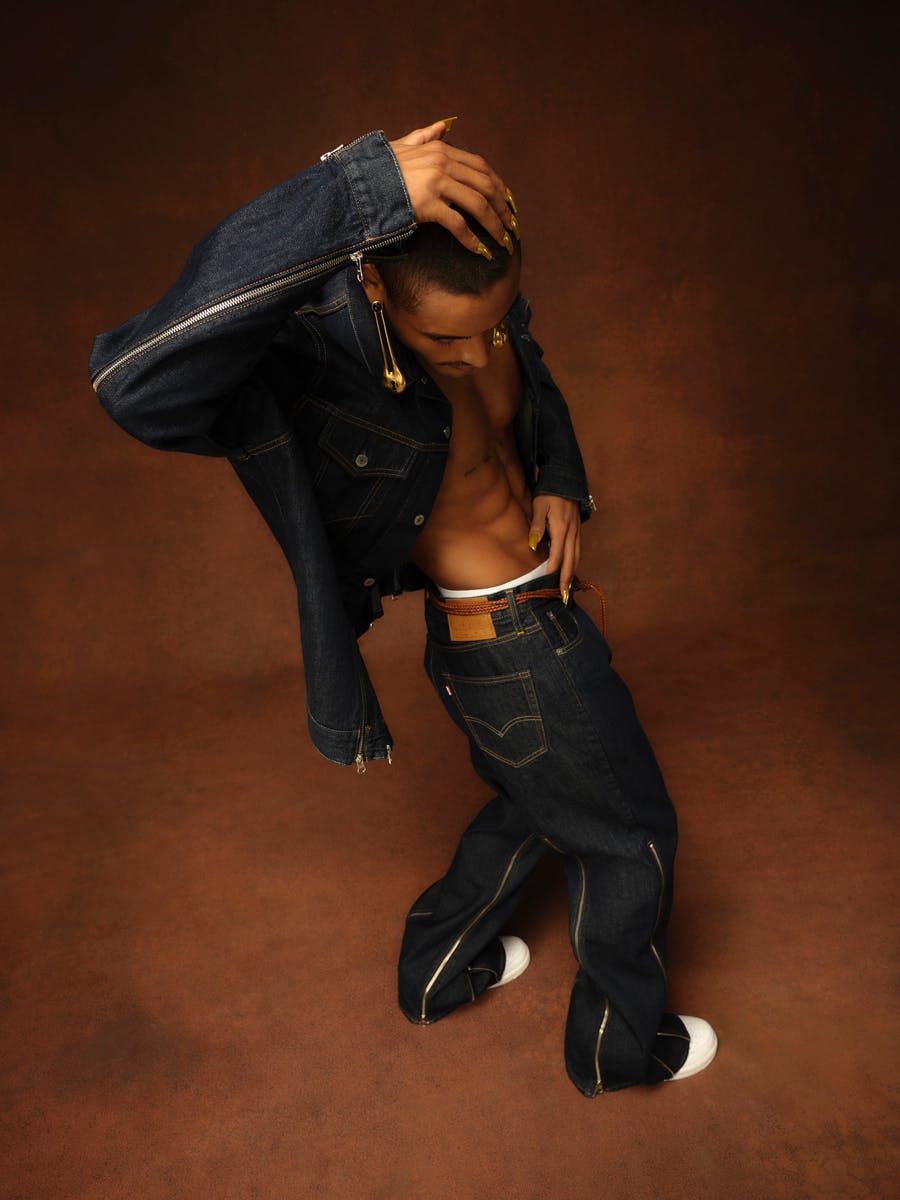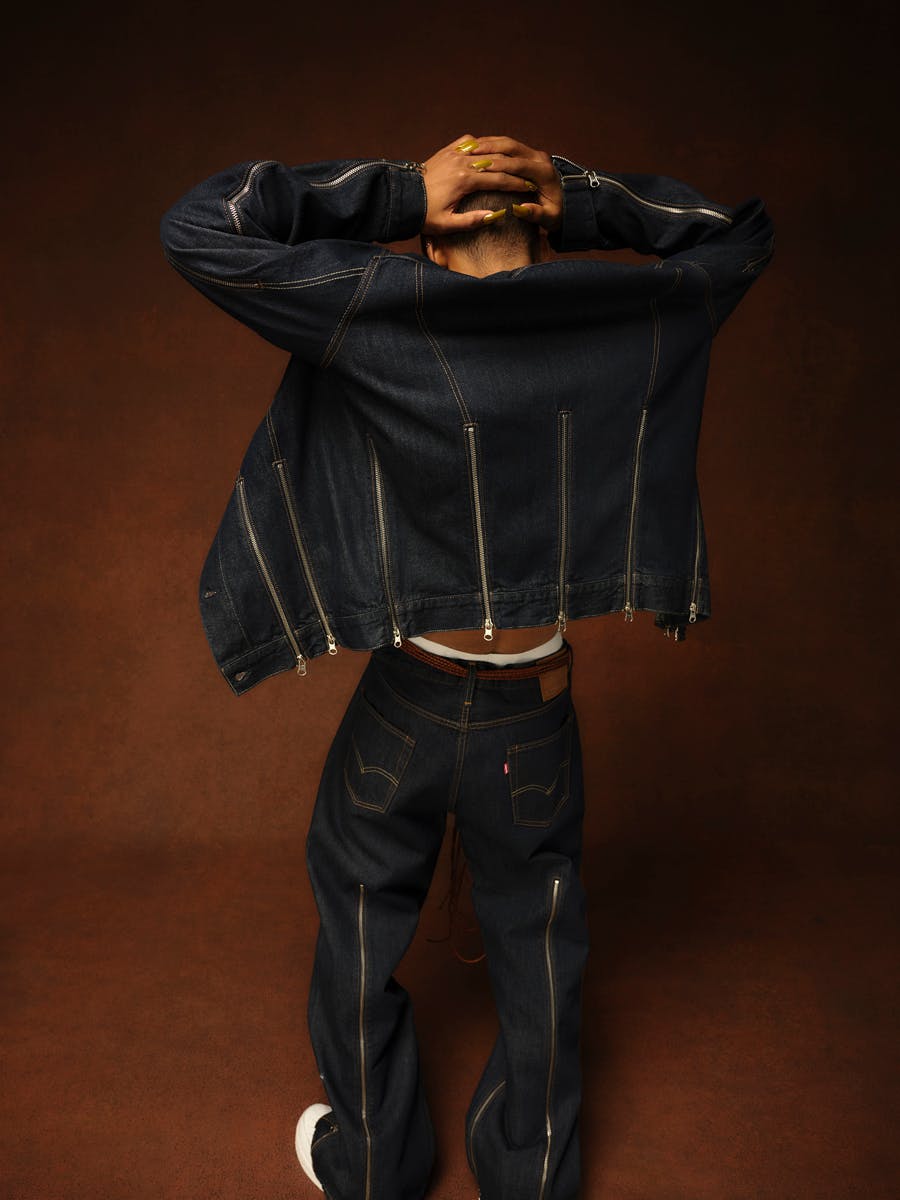 Let's talk about Levi's denim. Packed with over 100 years of skilled craftsmanship, the Beyoncé of denim brand houses fashion's most quintessential wardrobe staple. Not to mention, its iconic denim serves as the perfect canvas for disruptive tastemakers like NIGO, Tremaine Emory's Denim Tears, Jaden Smith, and Vivienne Westwood.
Levi's defying roster now includes LA-based brand No Sesso, which brings some avante-garde behavior to its upcoming collaborative collection.
Founded by Pia Davis and Autumn Randolph, No Sesso is an inclusive, gender-less brand known for its unorthodox design ethos where bralette and panty sets become knitwear, slip dresses are barely there, and smileys are aplenty.
Obviously, No Sesso has never been one to follow the fashion crowd, so it should be no surprise that the brand turned classic pieces into lingerie-inspired denim for its Levi's collection.
Chains and whips may excite Rihanna, but zippers and laces do the trick for No Sesso.
The Levi's x No Sesso collection's trucker jacket and flare jeans get the zipper treatment, where no shame comes from your fly being down in this case.
Zipped up, the denim adopts a décalé yet structured feel. At the same time, unzipping provides flare and edge for the all-out fashion daredevils — making the pieces adaptable to different tastes and physiques.
Of course, I can't leave out No Sesso's baggy Levi's jeans, whose zippered details offer major jorts action depending on your mood.
It's also worth pointing out the slouchy jeans' vertical embroidery mimicking a garter set — a clever nod to No Sesso's lingerie inspo, considering a garter is a popular intimates piece used to hold up stockings.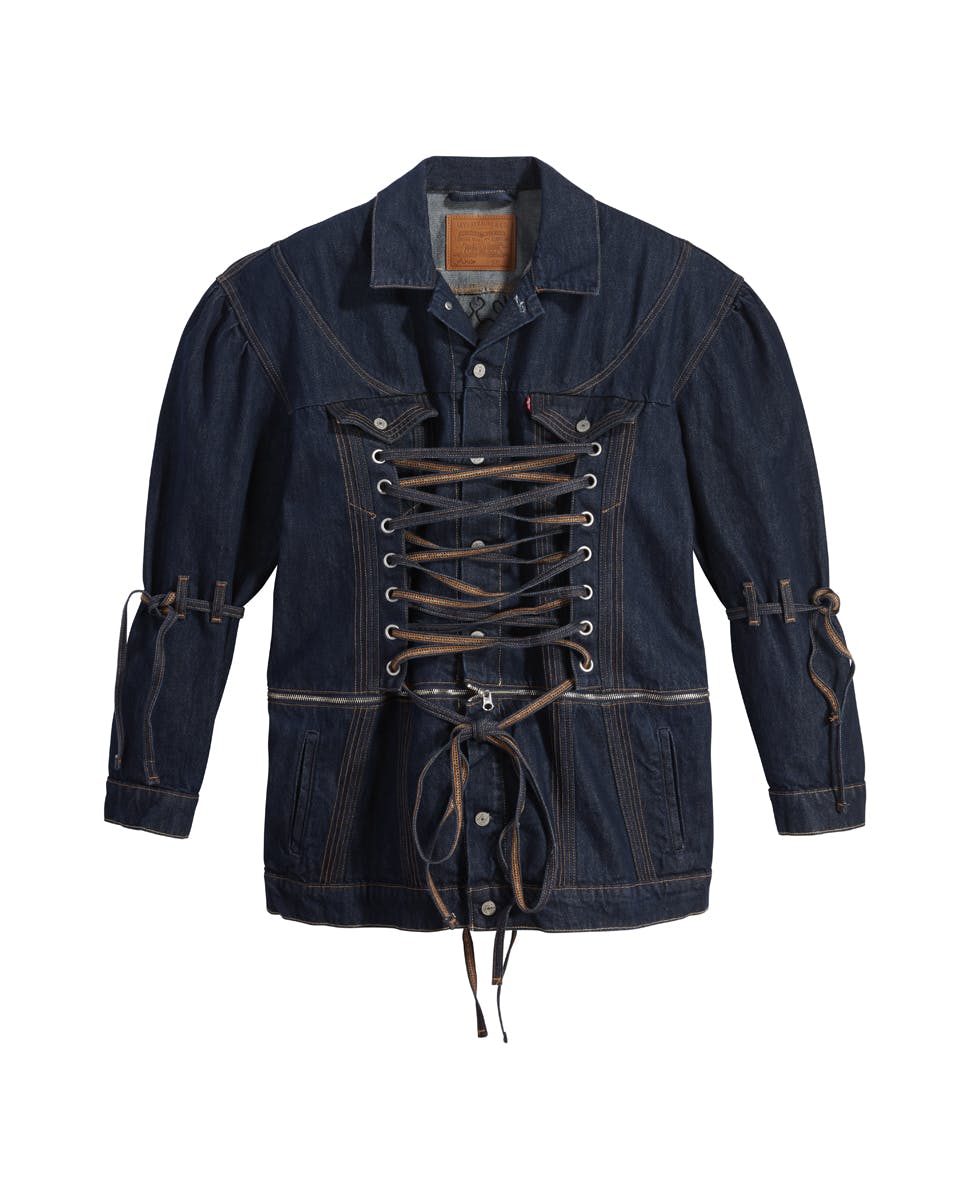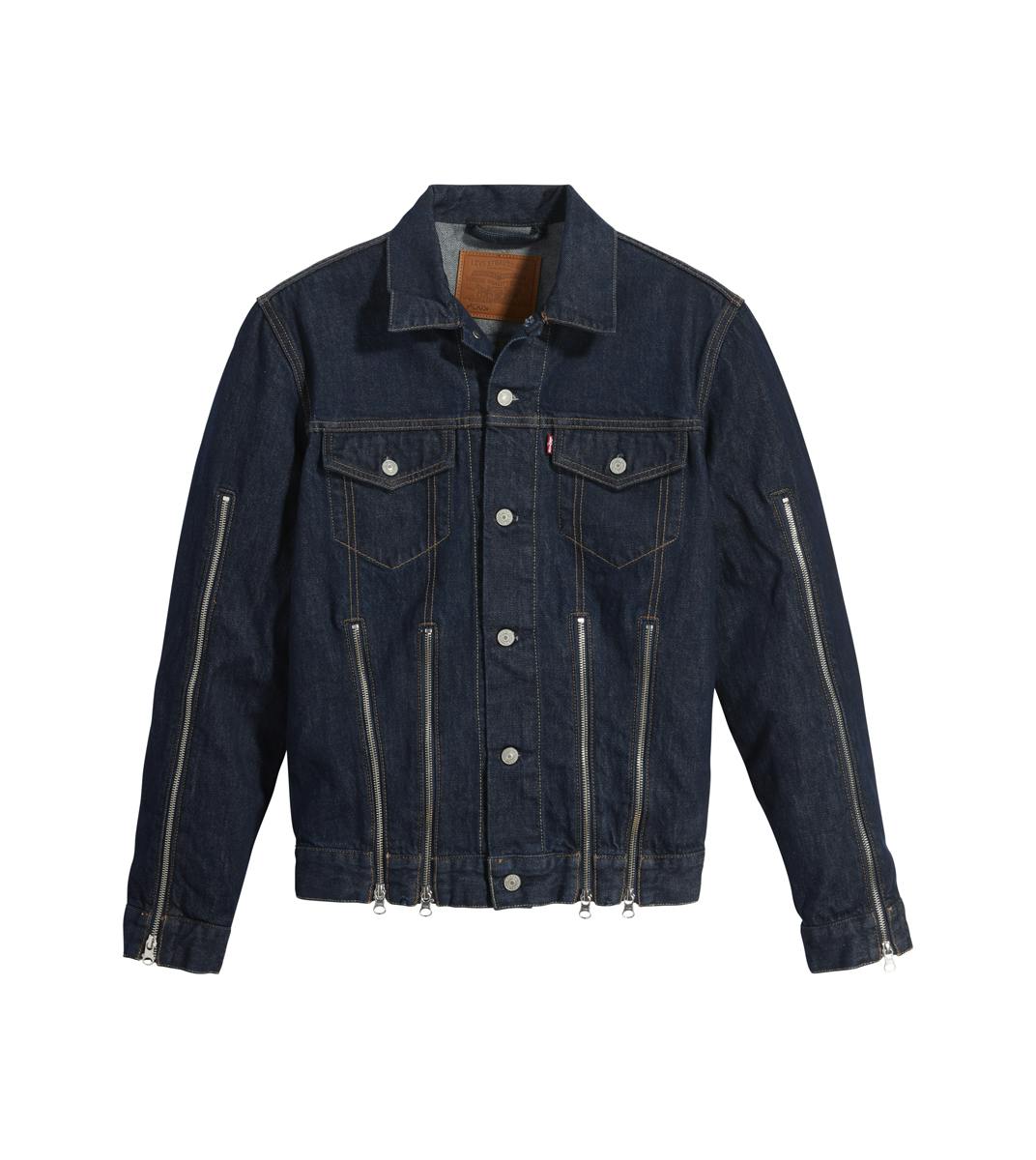 Then, the corset trucker jacket displays a lace-up detail on the front and back of the garment, matched with ties on the sleeves.
Like the collection's jeans-turned-jorts, the corset trucker can also zip into a cropped jacket where the lace-ups boast a more elongated look.
For No Sesso fans, you may have already peeped the Levis collaboration when it debuted during the brand's Fall/Winter 2022 presentation.
Well, now the wait for No Sesso x Levi's is over. You can zip up (or lace-up) in your pieces starting on June 8 at Levi's online store.