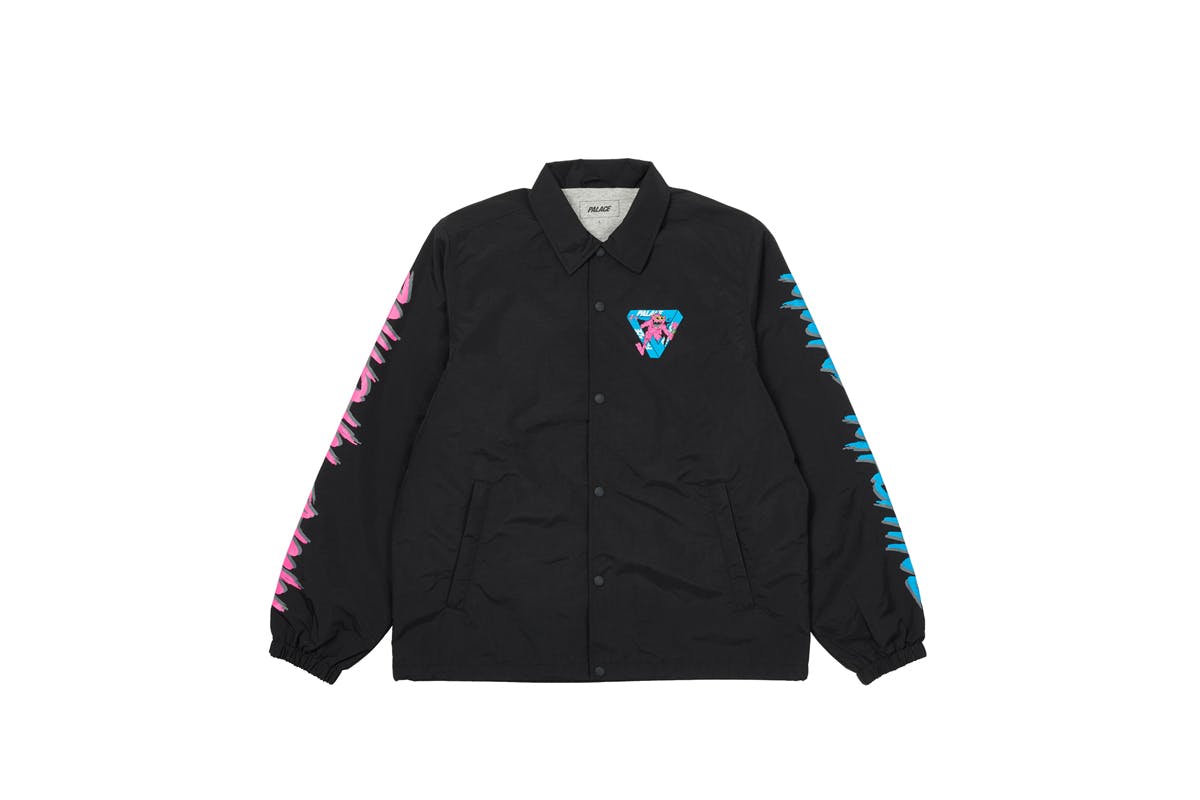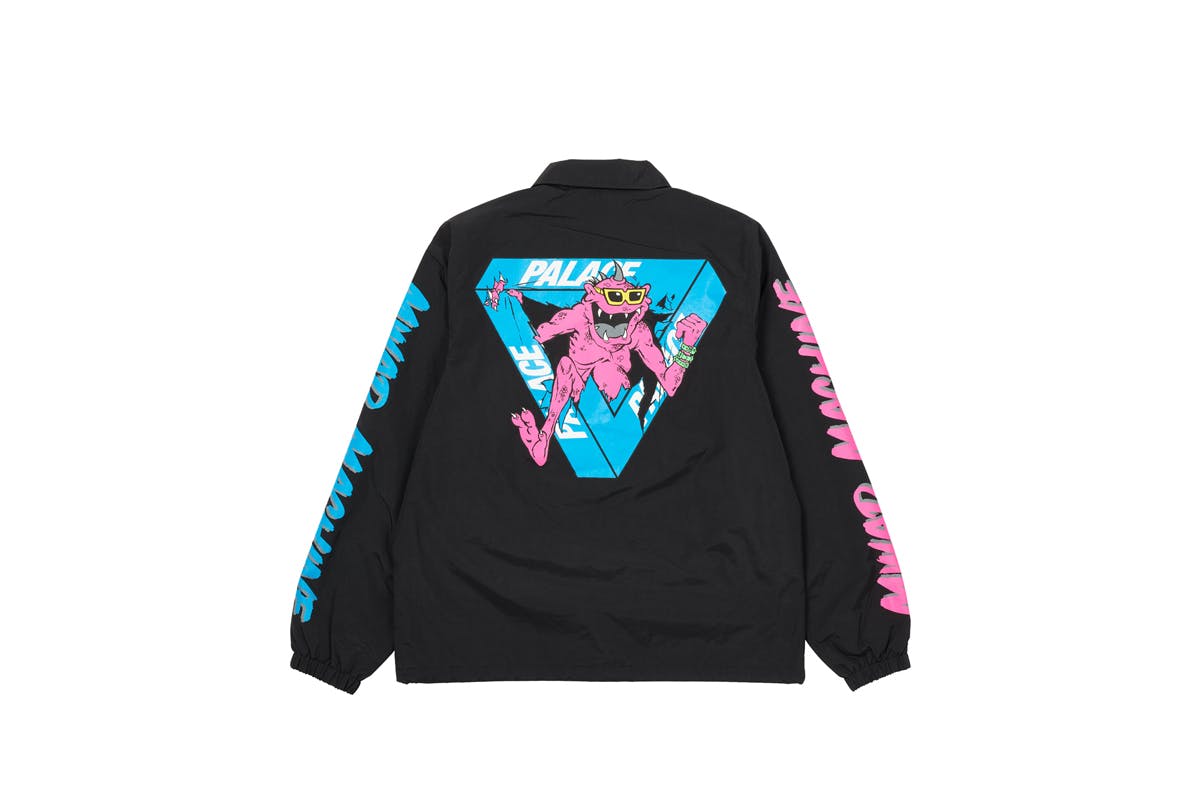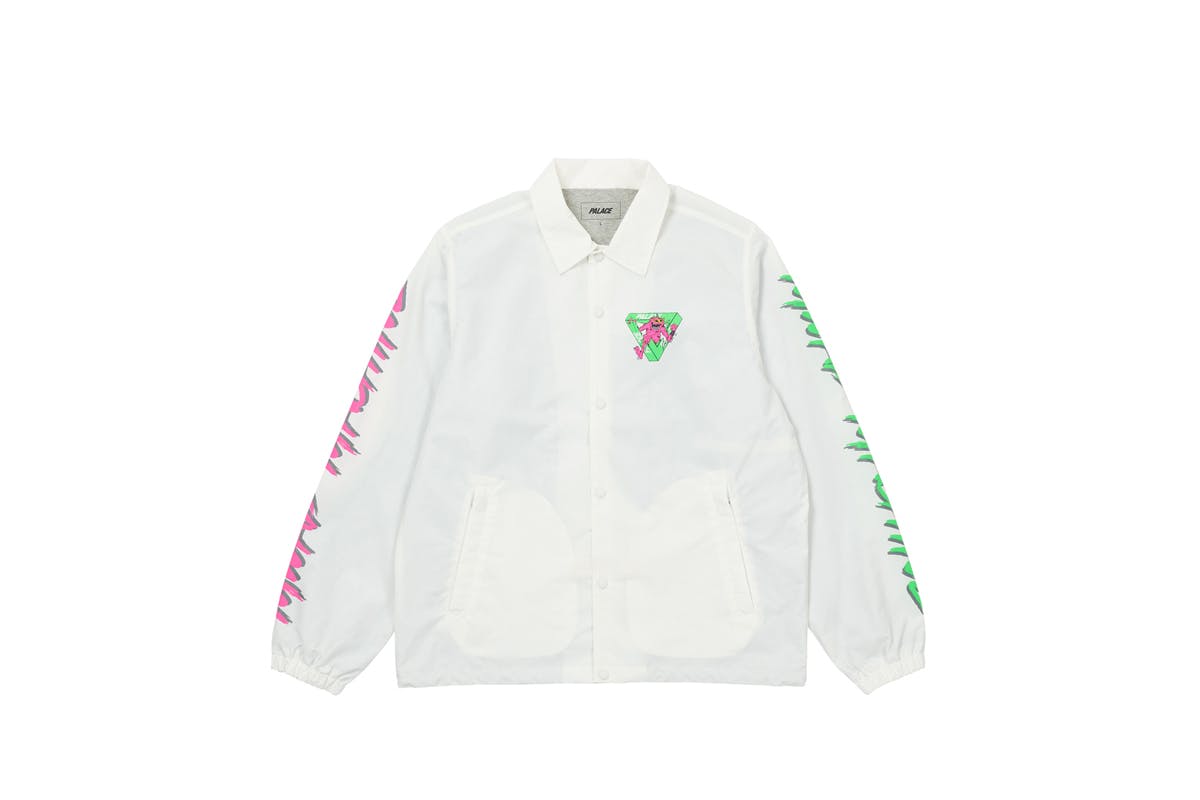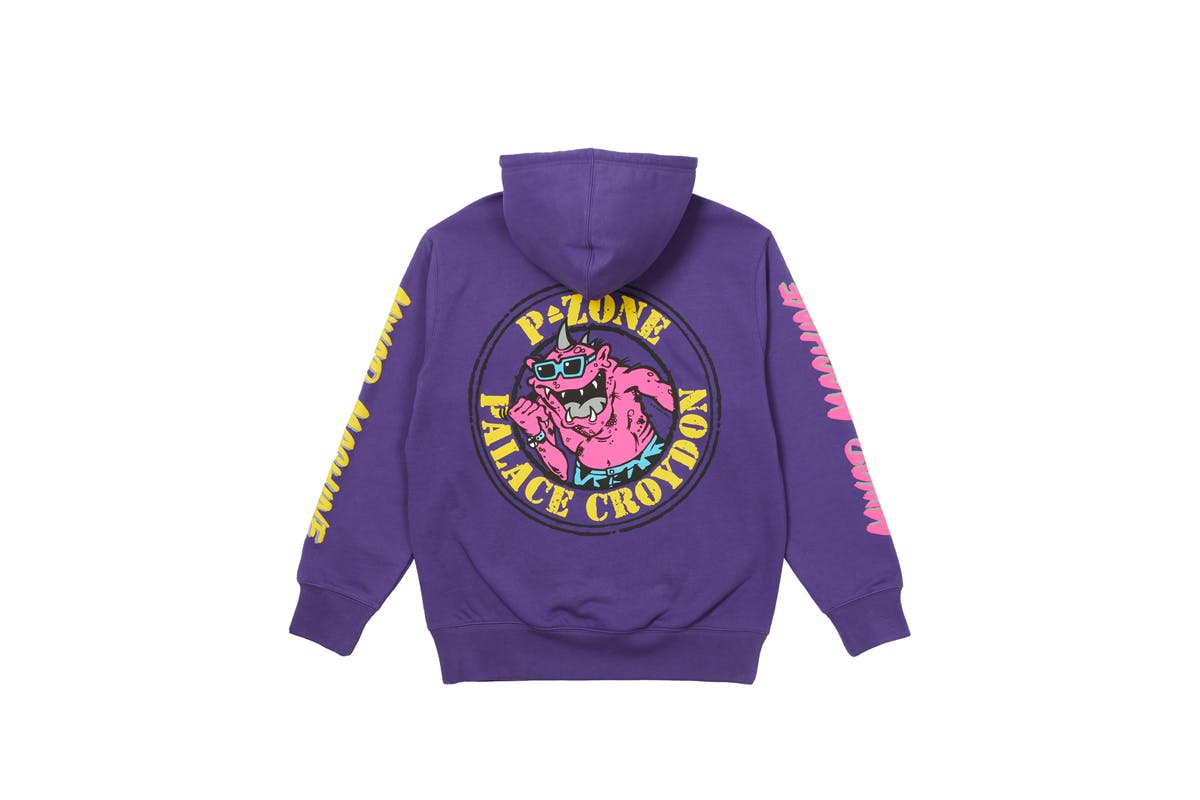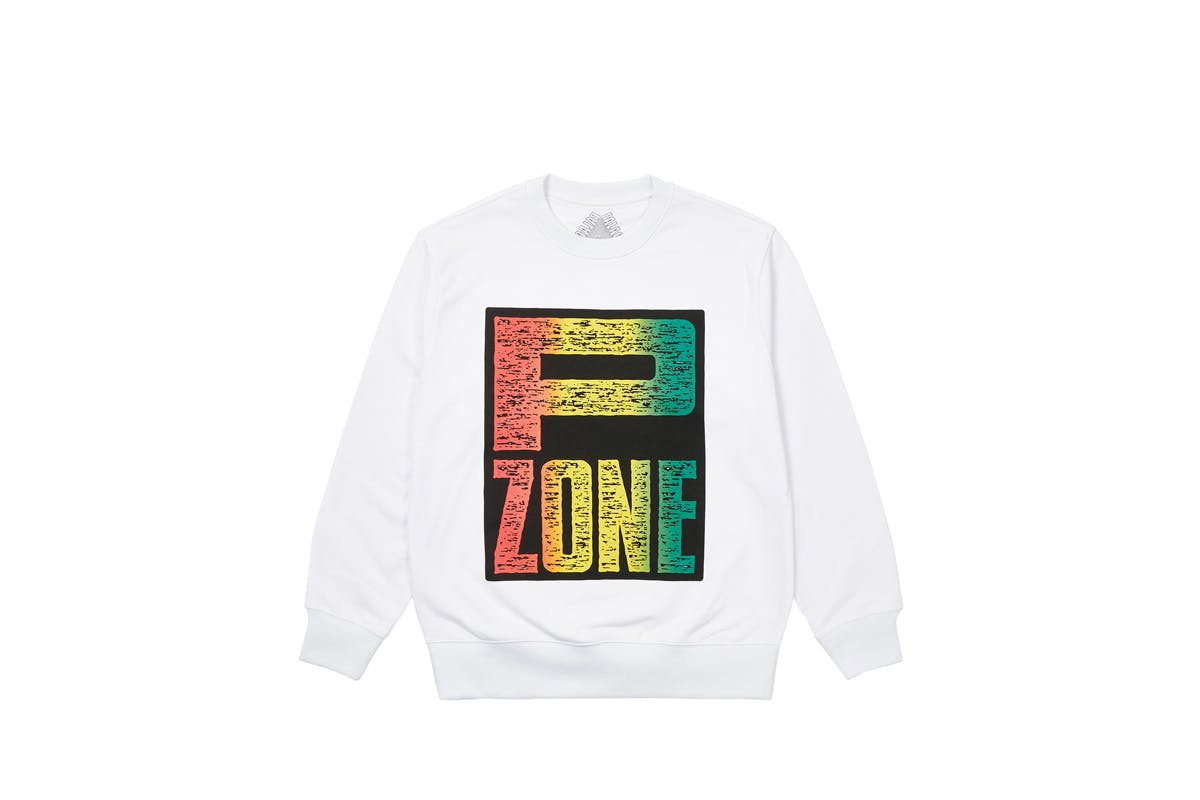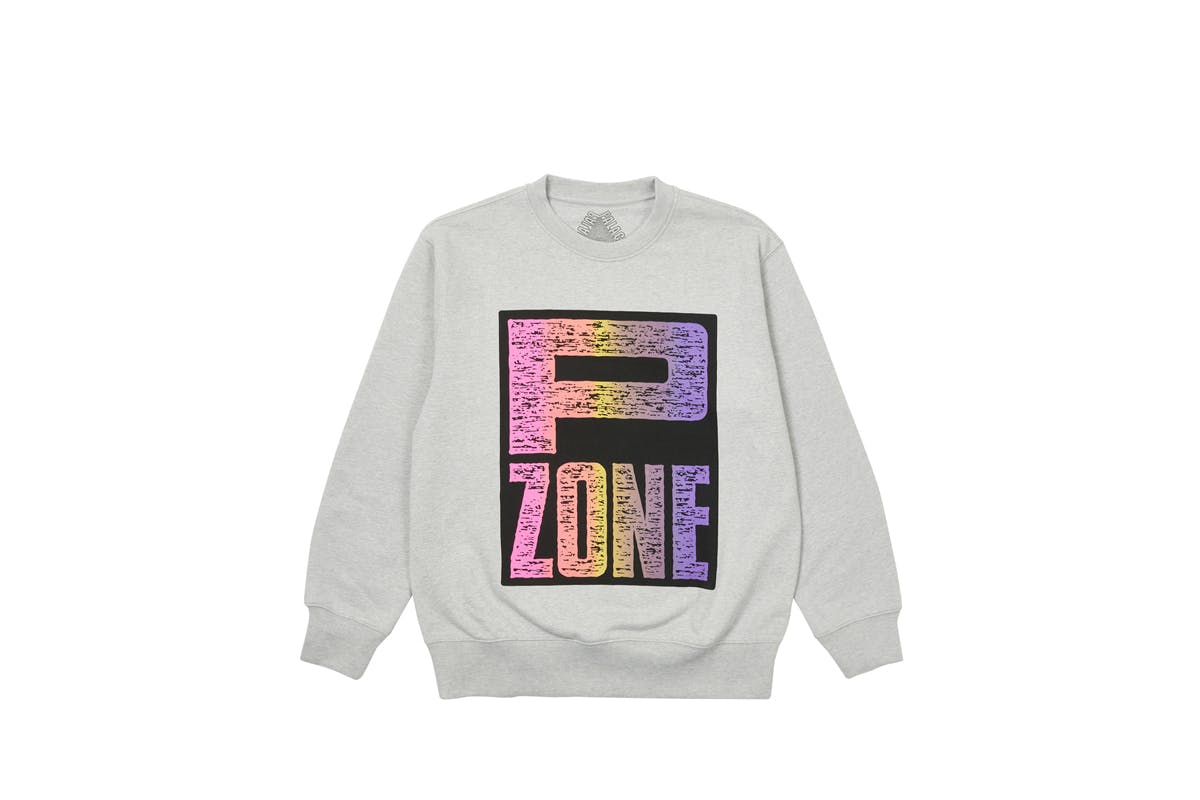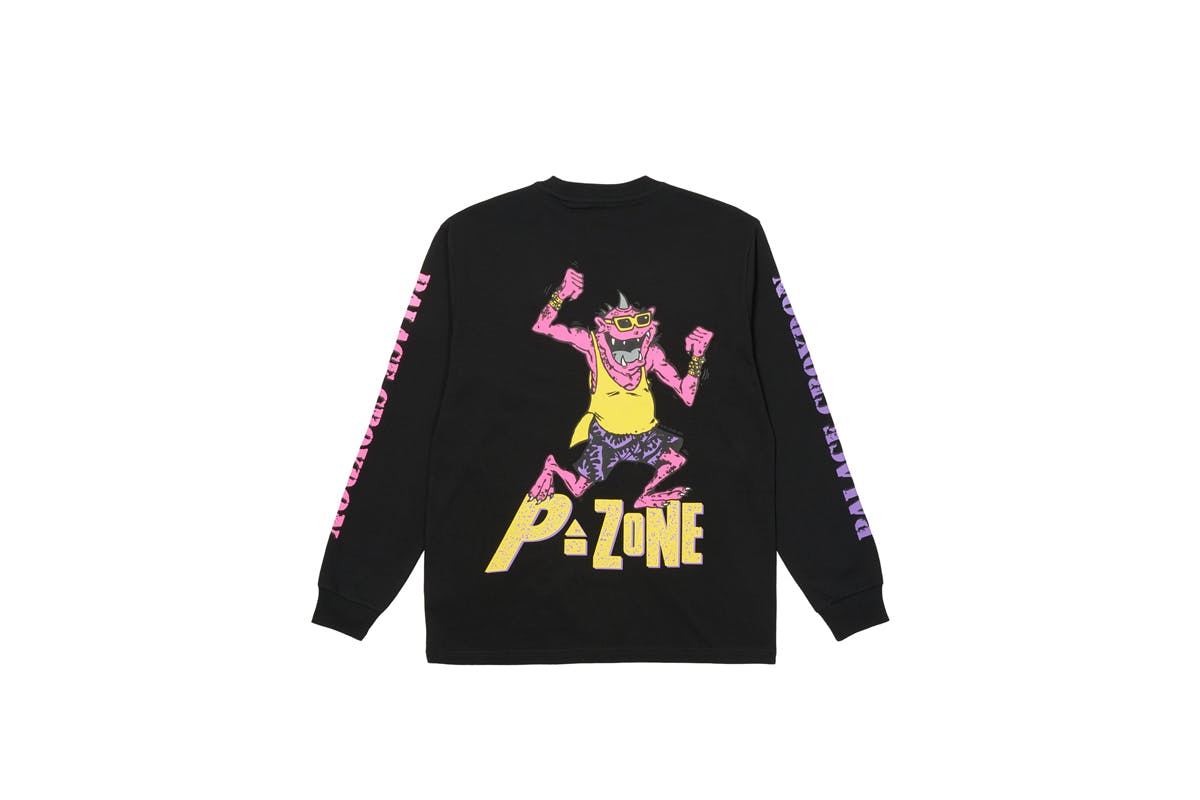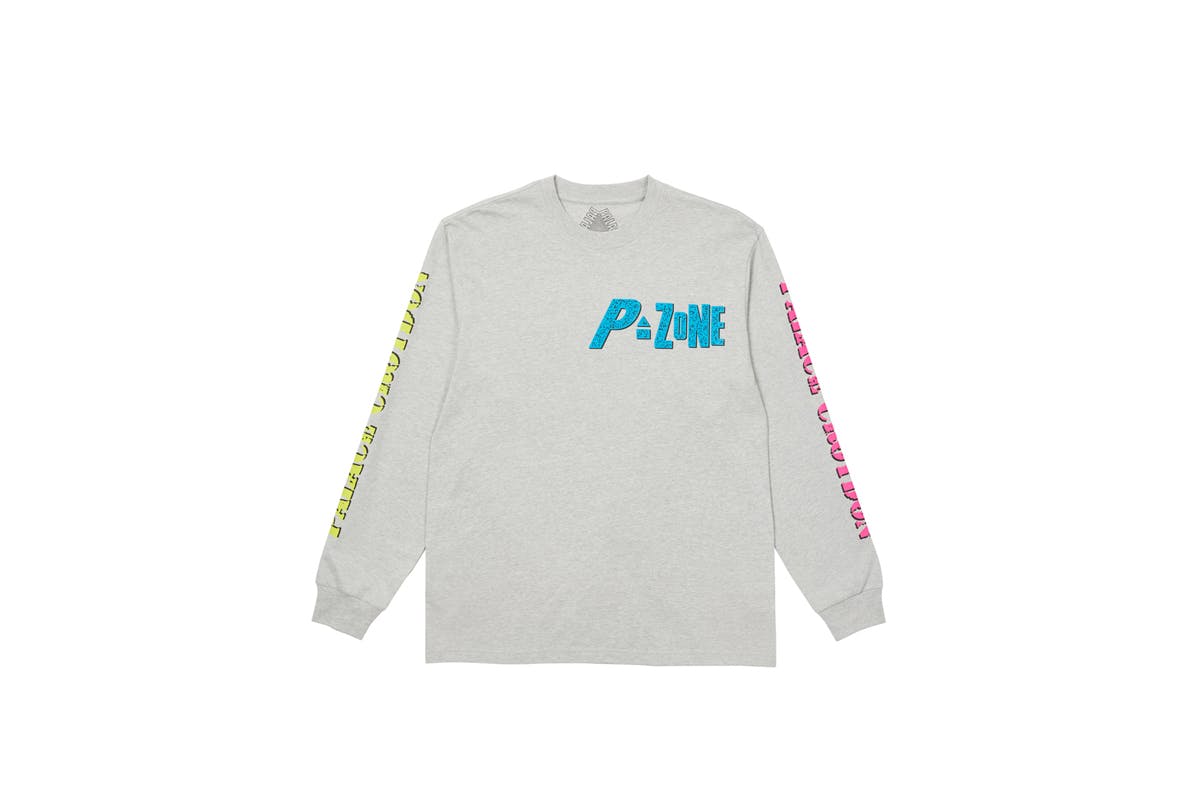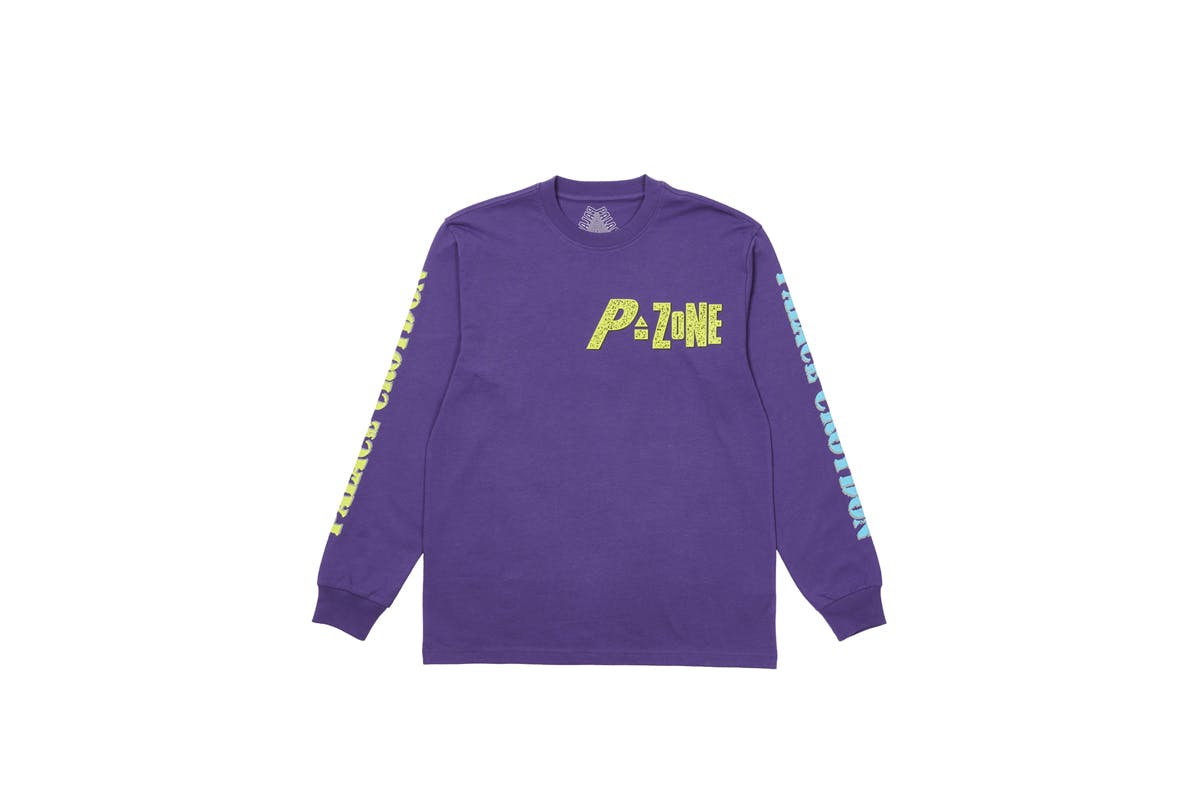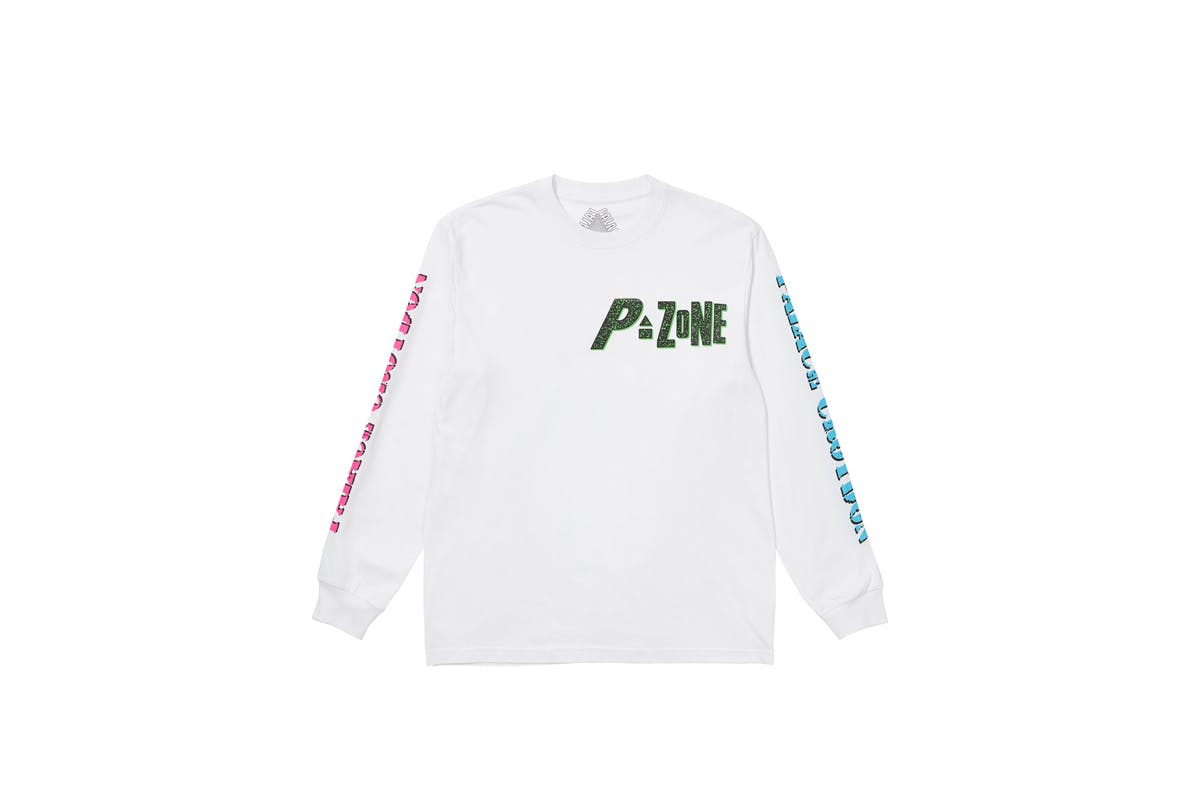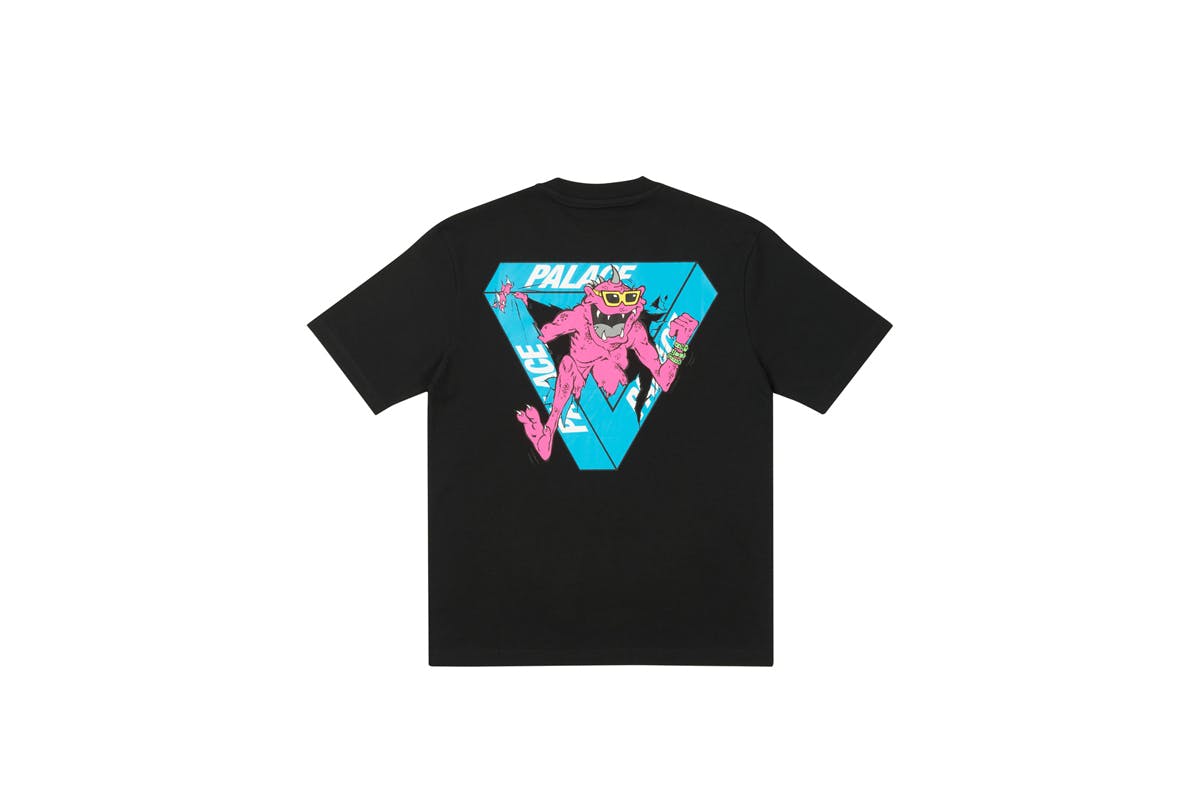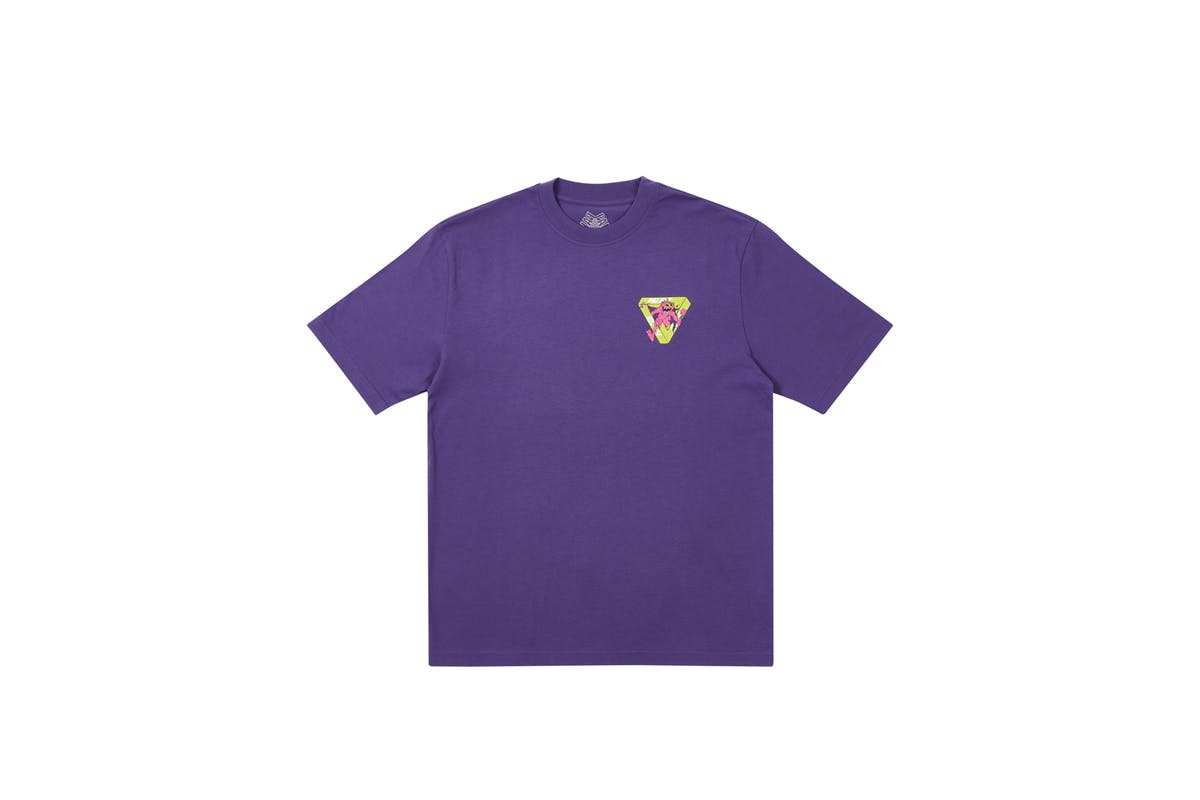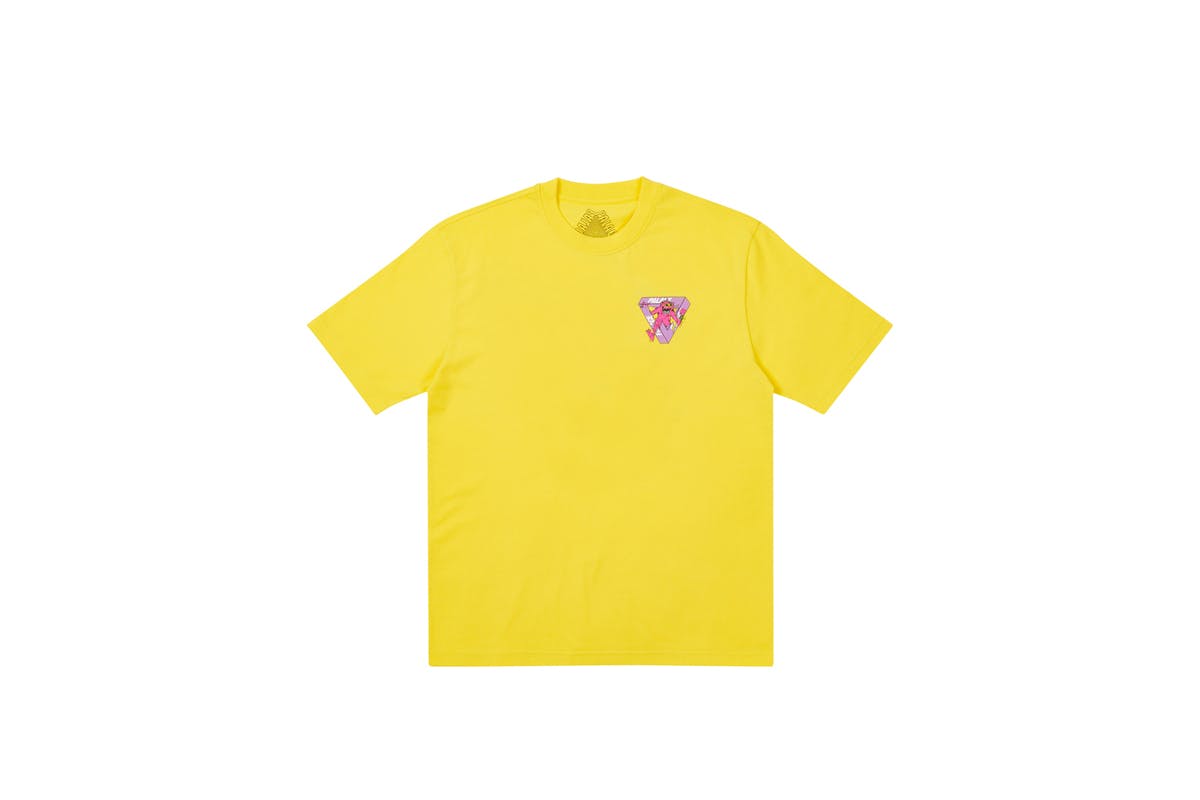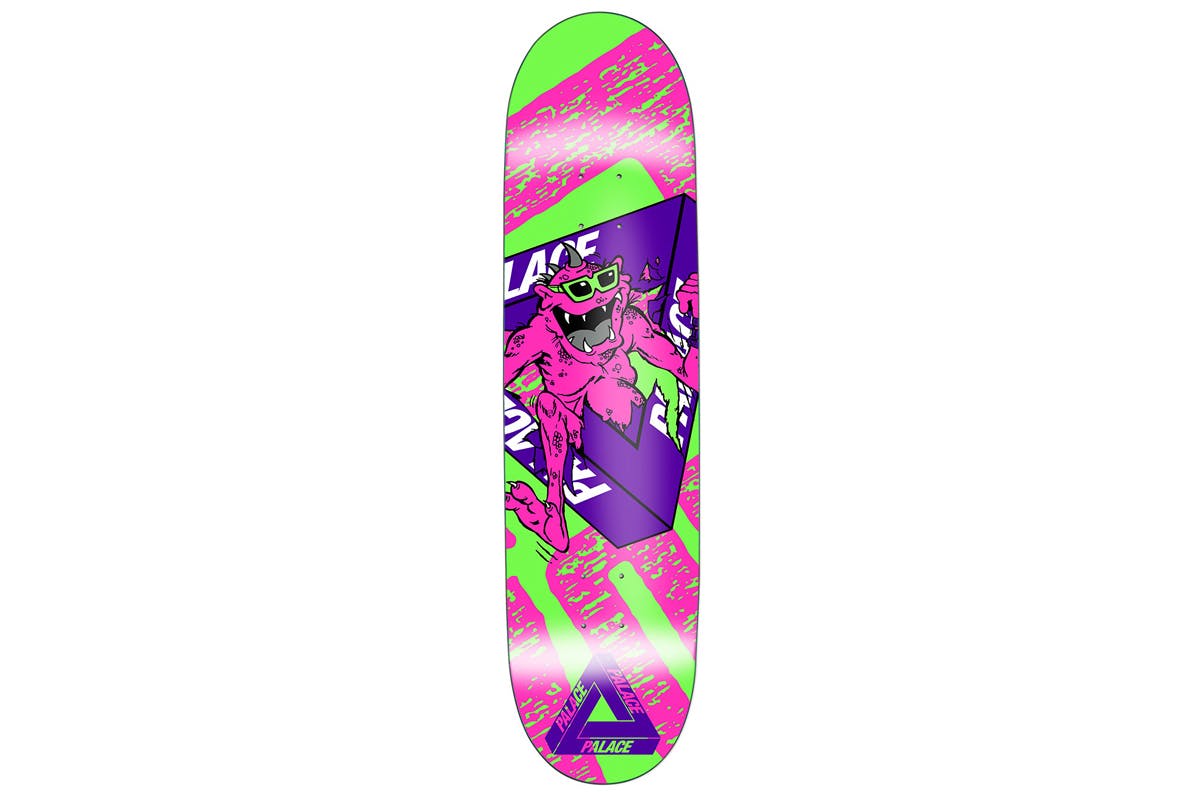 Palace frequently draws from its British heritage, often linking arms with like-minded heritage labels for timely collaborations that tie into its own backstory. Of course, there are plenty of semi-bonkers surprises (hello Crocs), but Palace is generally keen to dig deep into the roots of London's skate scene and the surrounding culture. This brings us to the brand's latest collaboration, reviving legendary skate/BMX store M-ZONE by way of a commemorative co-branded collection.
Aside from a tributary Facebook page, little of M-ZONE remains online — other than a few conversations between BMX heads and some quirky ads scanned by forward-thinking archivists, it may as well have disappeared into the ether of time. Palace hasn't forgotten, though, honoring the Carnaby-by-way-of-Croydon boutique with a spread of colorful layering pieces and decks graced with P-ZONE lettering, the Triferg, and M-ZONE's mascot, the Mud Machine Monster, all given the green light by the legendary store's founder.
Mud Machine was founded in 1985 by Charles Burrows with the aims of serving quality BMX goods to the emerging scene, eventually adding skate goods, corresponding brands and bringing his son Chuckie on board. Renamed M-ZONE, it became the UK's first Stüssy stockist, dishing out a varying supply of tees and jackets to a growing base of skateboarders who began hanging around the store, including trailblazing riders Curtis McCann and Mike Manzoori.
When M-ZONE launched its Carnaby Street store, it kicked up a friendly rivalry with similarly influential retailer Slam City Skates, though M-ZONE had no peers when it came to distinctive marketing. Its goofy mascot and flashy '90s artwork cropped up in many issues of R.A.D. Magazine, "the UK skate scene's Bible," as Palace reverentially recalls.
Palace's website and Western stores will debut the full M-ZONE lineup on May 14, and its Chinese and Japanese outposts will receive the goods the following day.