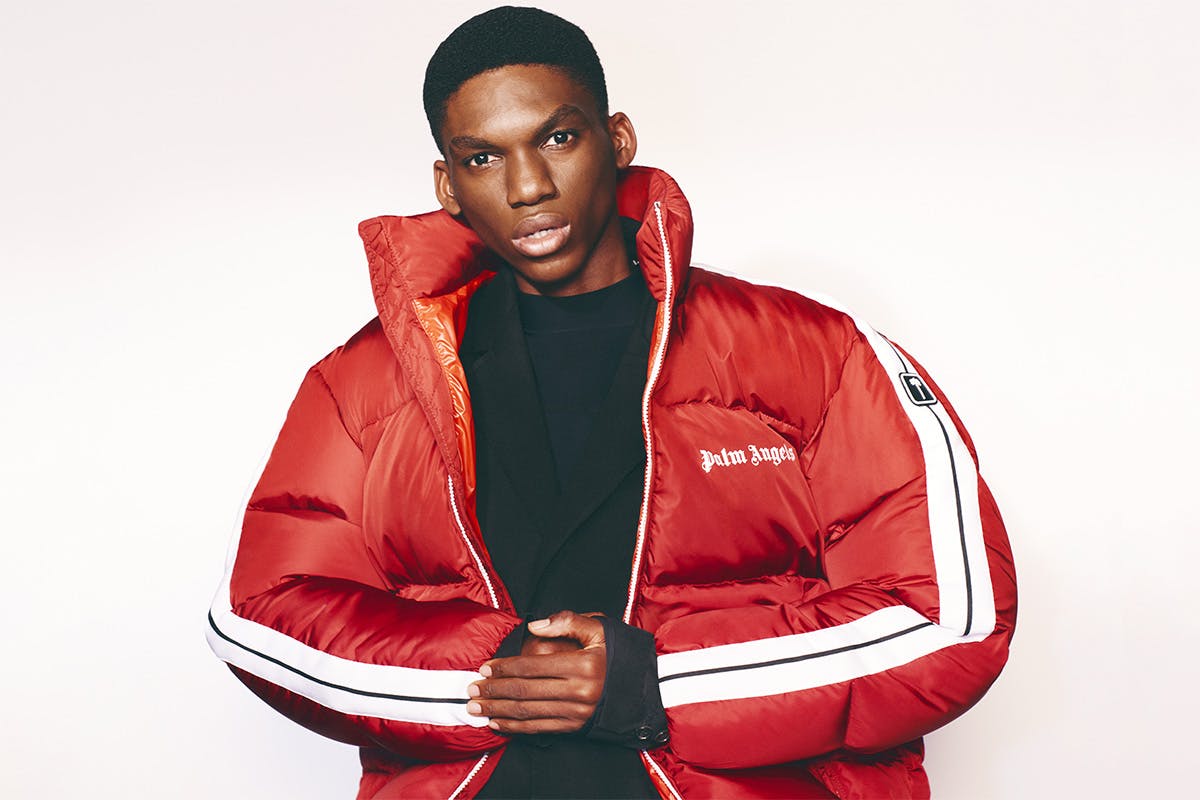 Around this time of year, puffer jackets become the uniting force across the world. Regardless of your age or style, when the temperature begins to drop, there's something in the human psyche that switches into puffer mode. When that switch flicks, there's no shortage of options, but one is standing above the rest right now.
Palm Angels coats have always been one of the most intriguing aspects of the label's output. Translating many of the brand's signatures into function-first garments has become a specialty of the outerwear collections. Palm Angels' famous tracksuits, for example, see their signature stripe borrowed and used to punctuate the sleeves of this season's Palm Angels puffer jackets.
It's not all surface value, though. Palm Angels coats are made to exacting standards in terms of functionality, too. The label's new-season puffer jackets and gilets boast down and feather insulation to make them some of the warmest garments we've seen yet from Francesco Ragazzi's imprint.
When a winter coat elegantly treads the line between style and substance like the latest round of Palm Angels puffer jackets, there's really not much point in waiting around. Bag your winter coat early this year and be done with it; it's unlikely to get any better than this.
Shop our favorite Palm Angels coats for winter below.
Want to keep browsing? Head to the Highsnobiety Shop for more products that we love. Highsnobiety has affiliate marketing partnerships, which means we may receive a commission from your purchase.