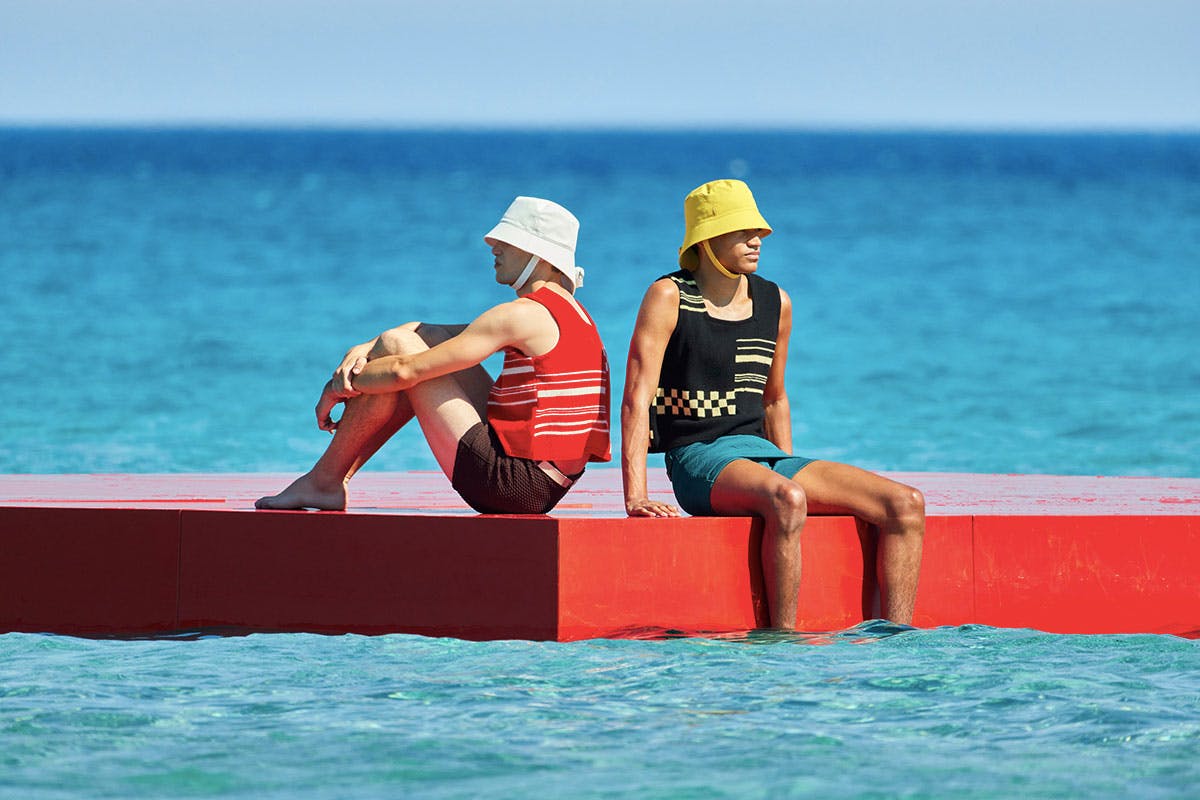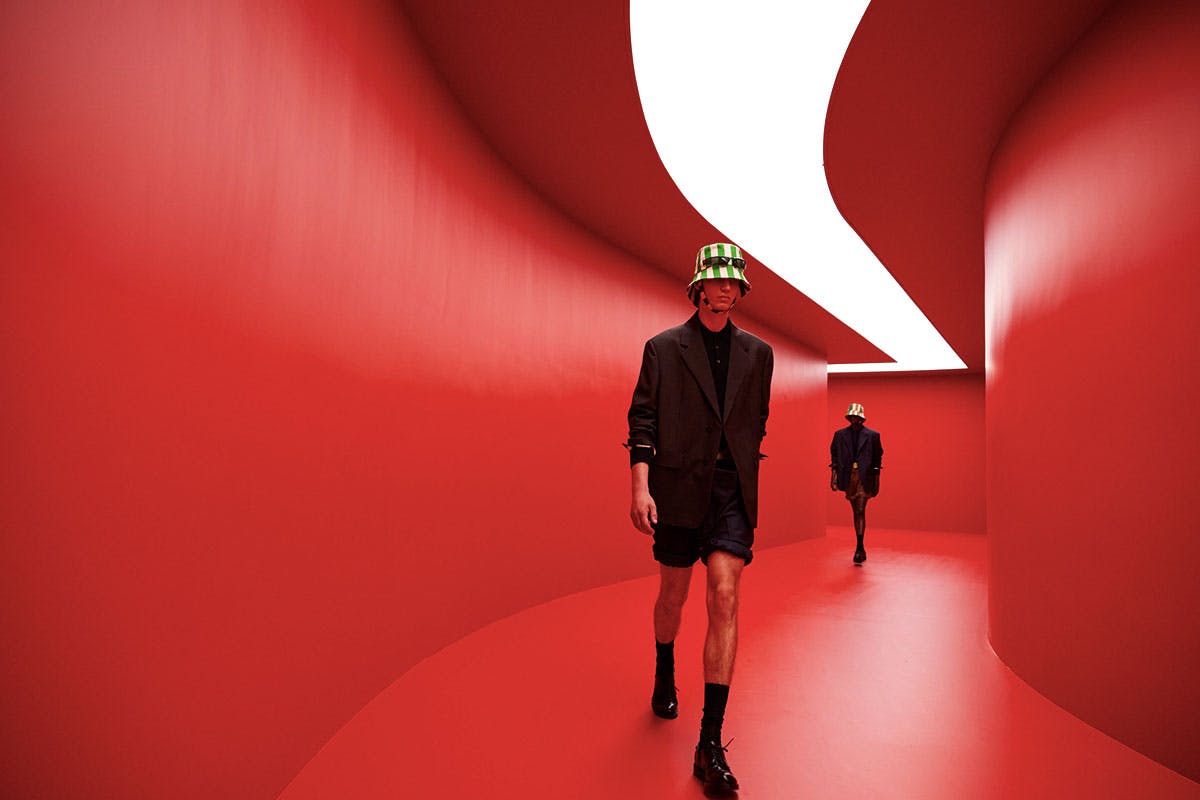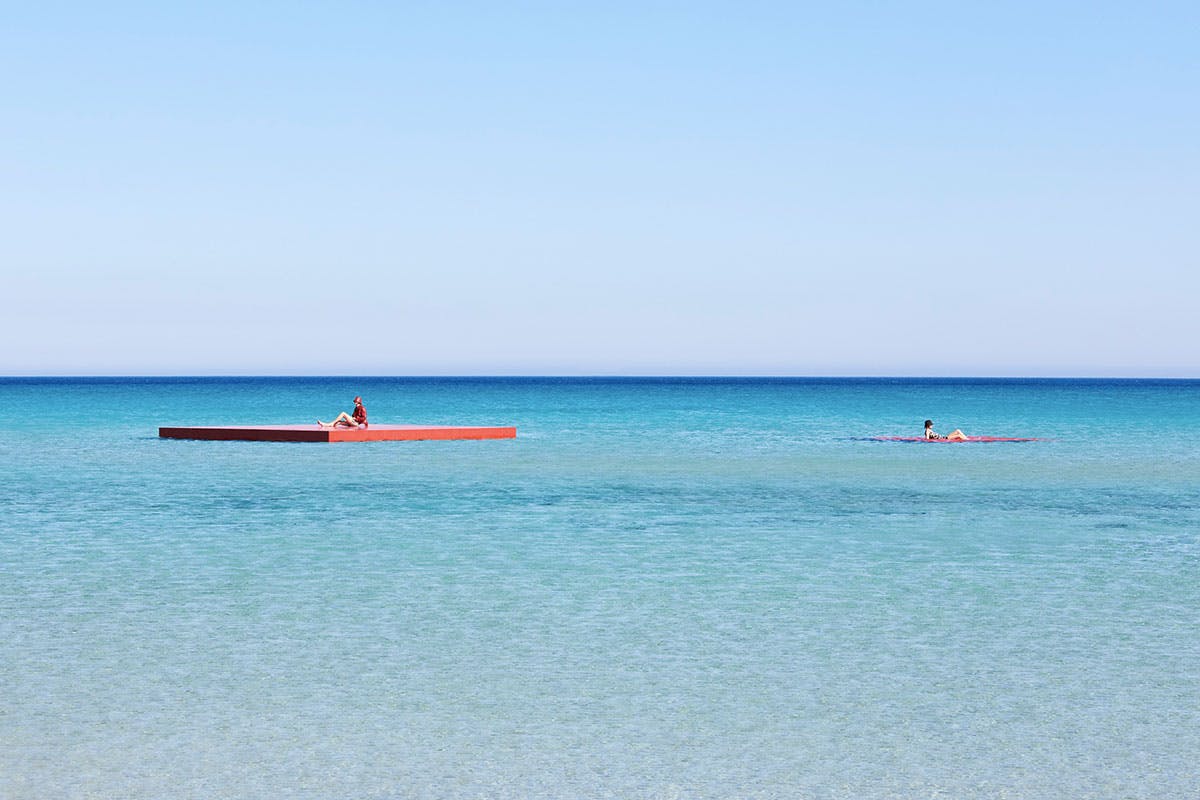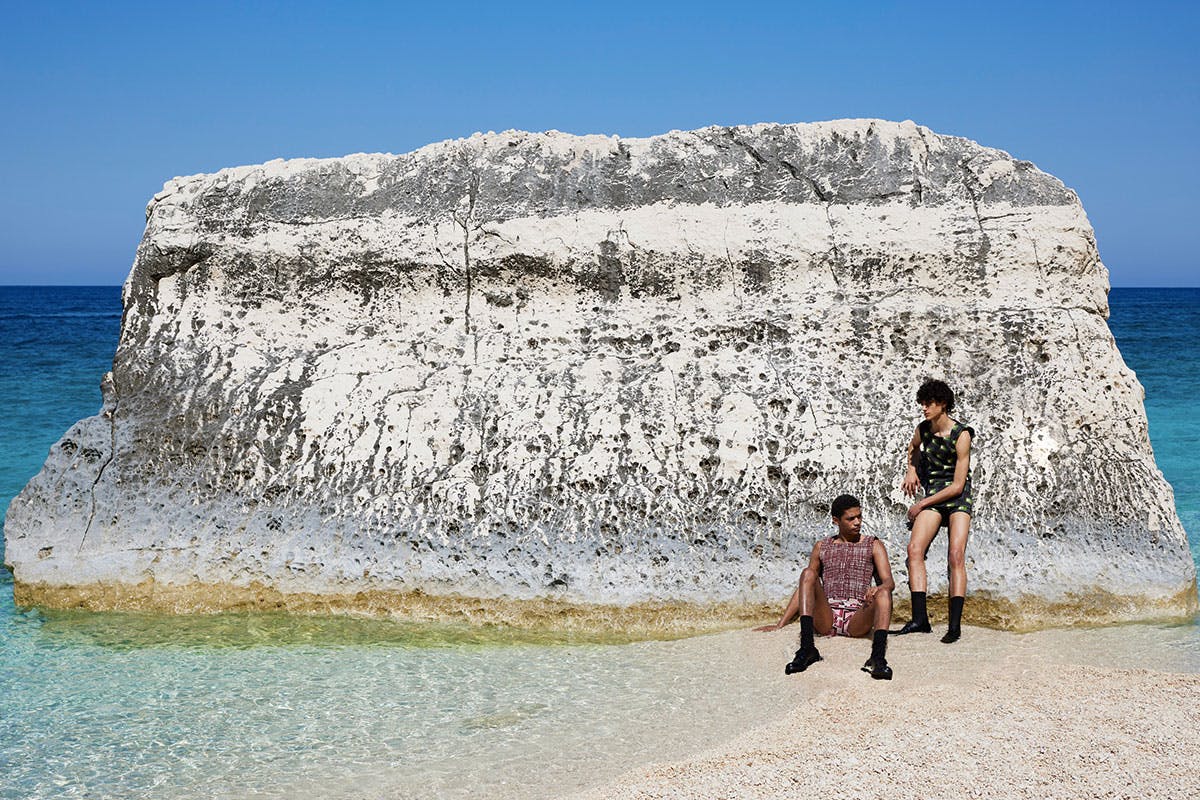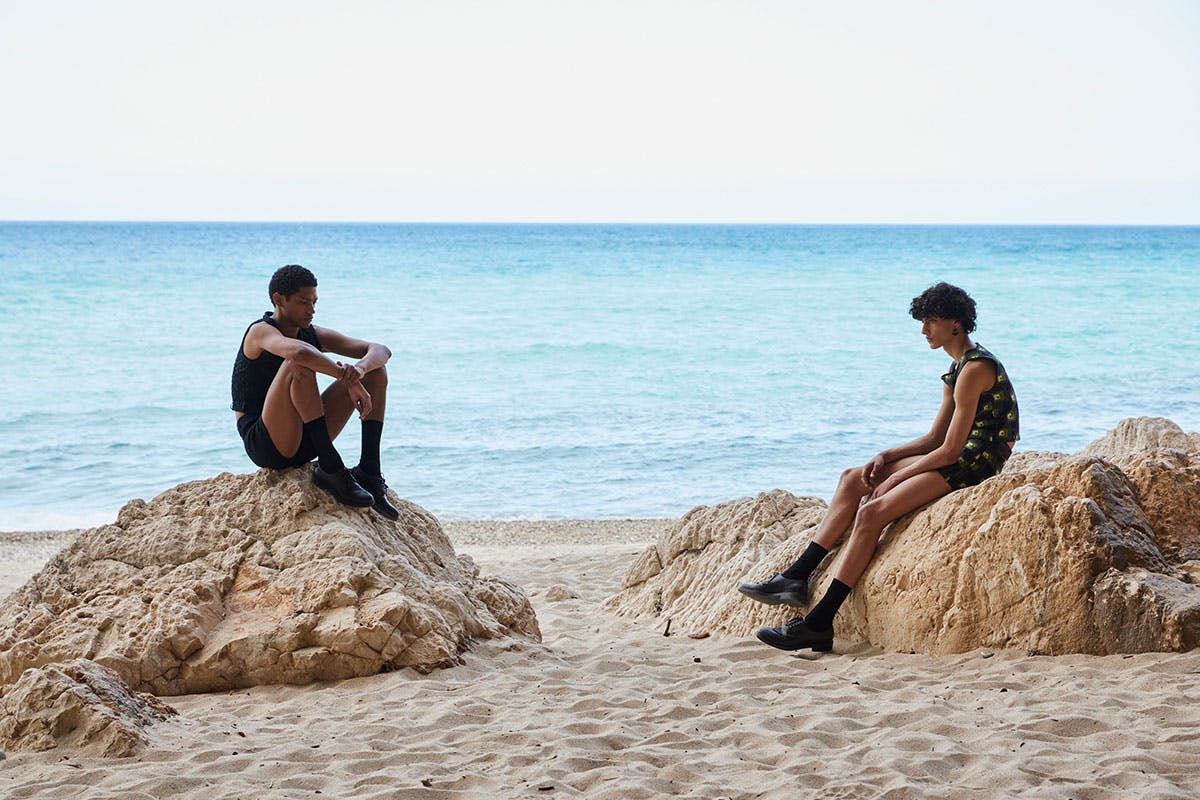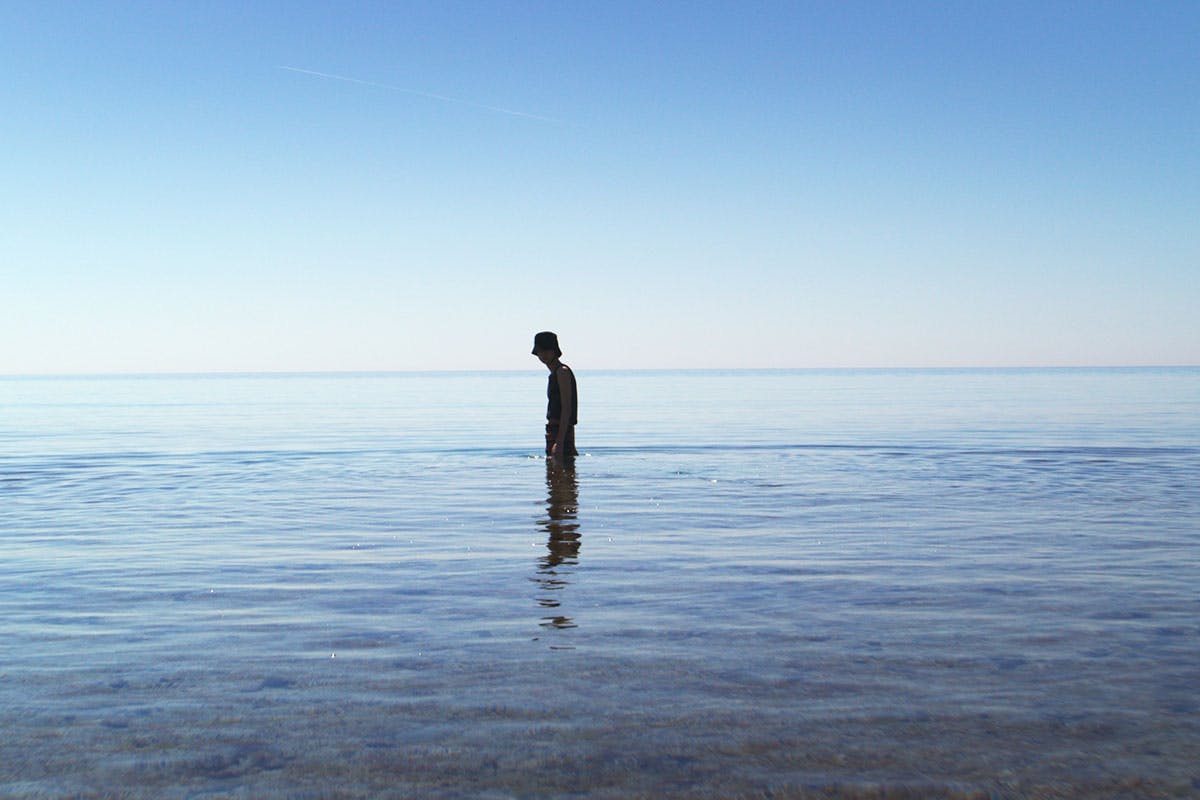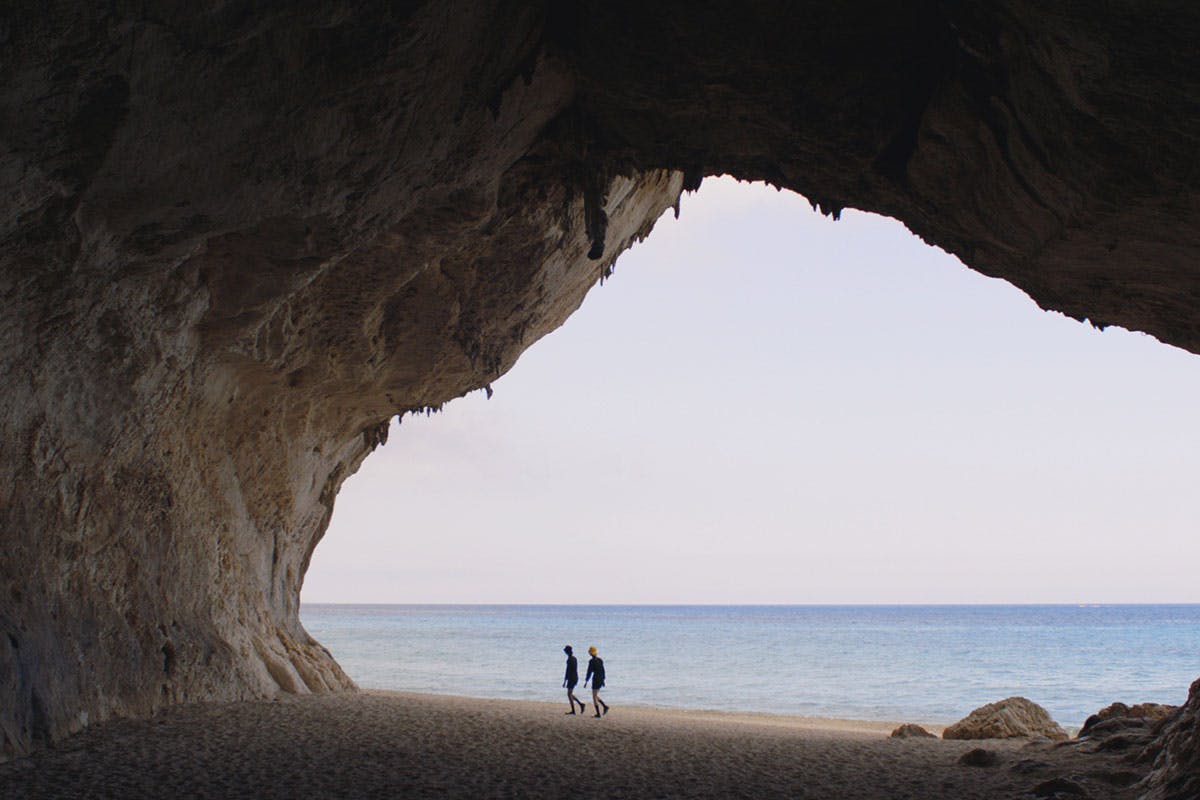 We hate to say we told you so but, as predicted, shorts are getting even shorter. For their second collaborative collection, Miuccia Prada and Raf Simons reunite to take the 5-inch seam trend to brave new heights. Prada's SS22 collection, as part of Milan Fashion Week, was filmed between Fondazione Prada's red-walled Deposito in Milan and the glistening beaches of Sardinia.
The digital showcase took the form of an uncanny summer escape, concluding in a space where nature and artifact interact. Walking down a meandering red tunnel, we are brought to a new yet familiar environment — where the sun is shining, bucket hats are streamlined, and skorts abound.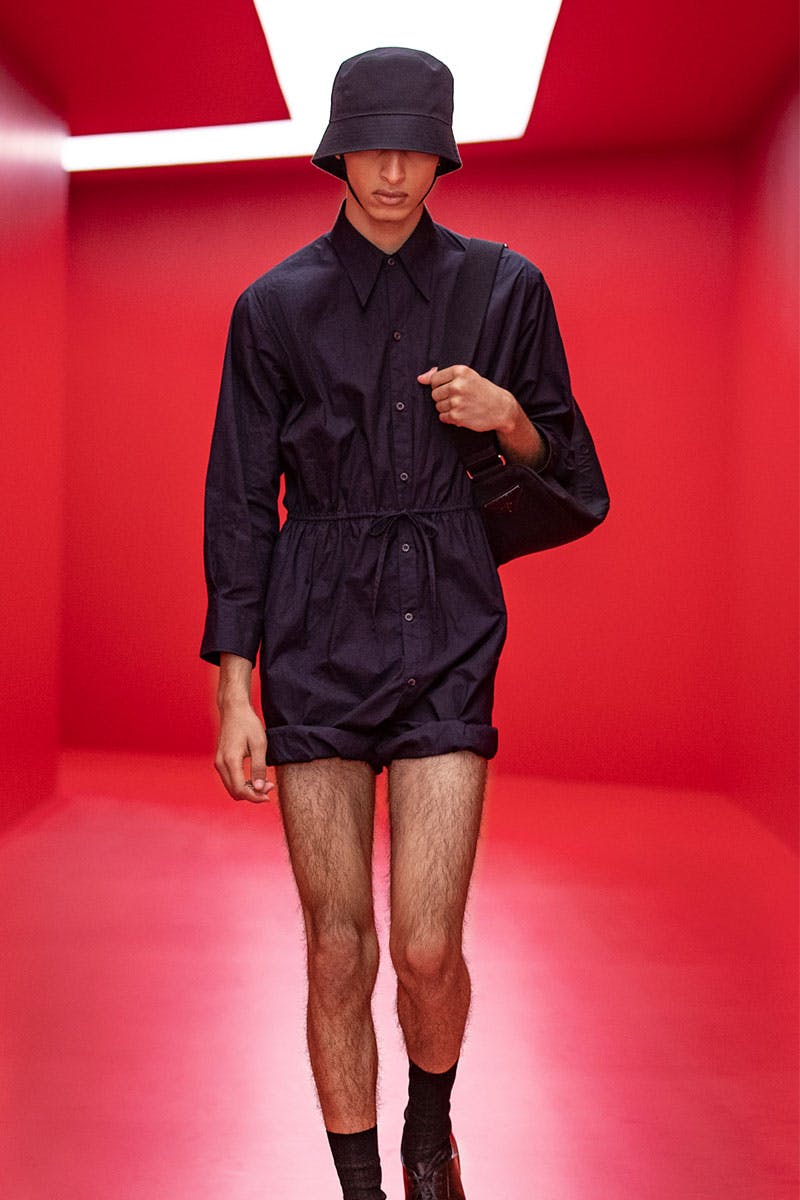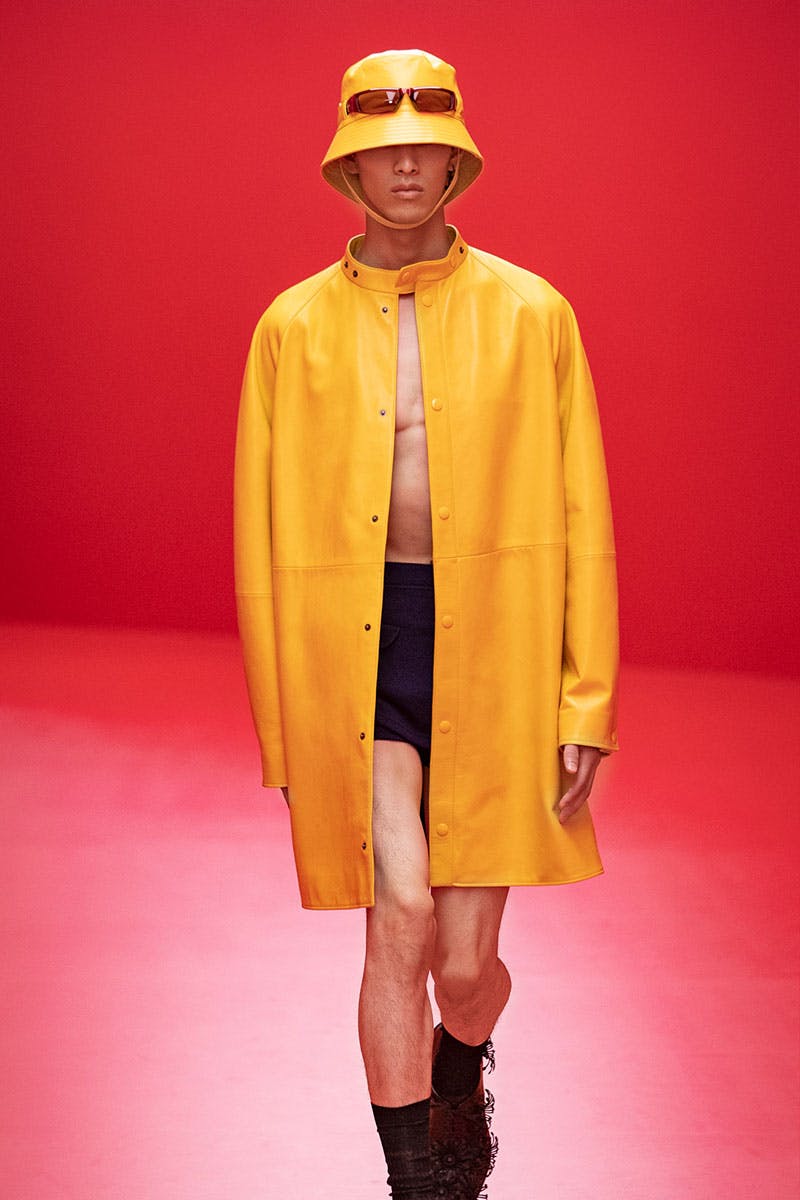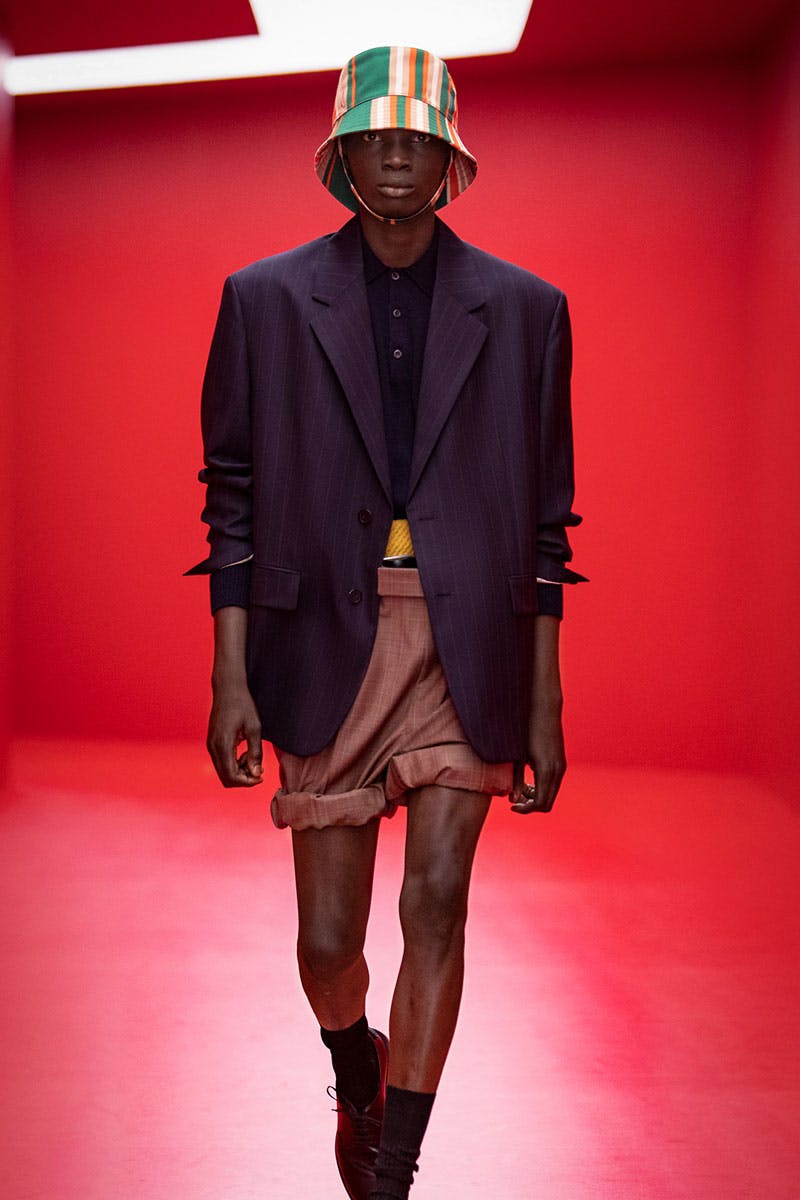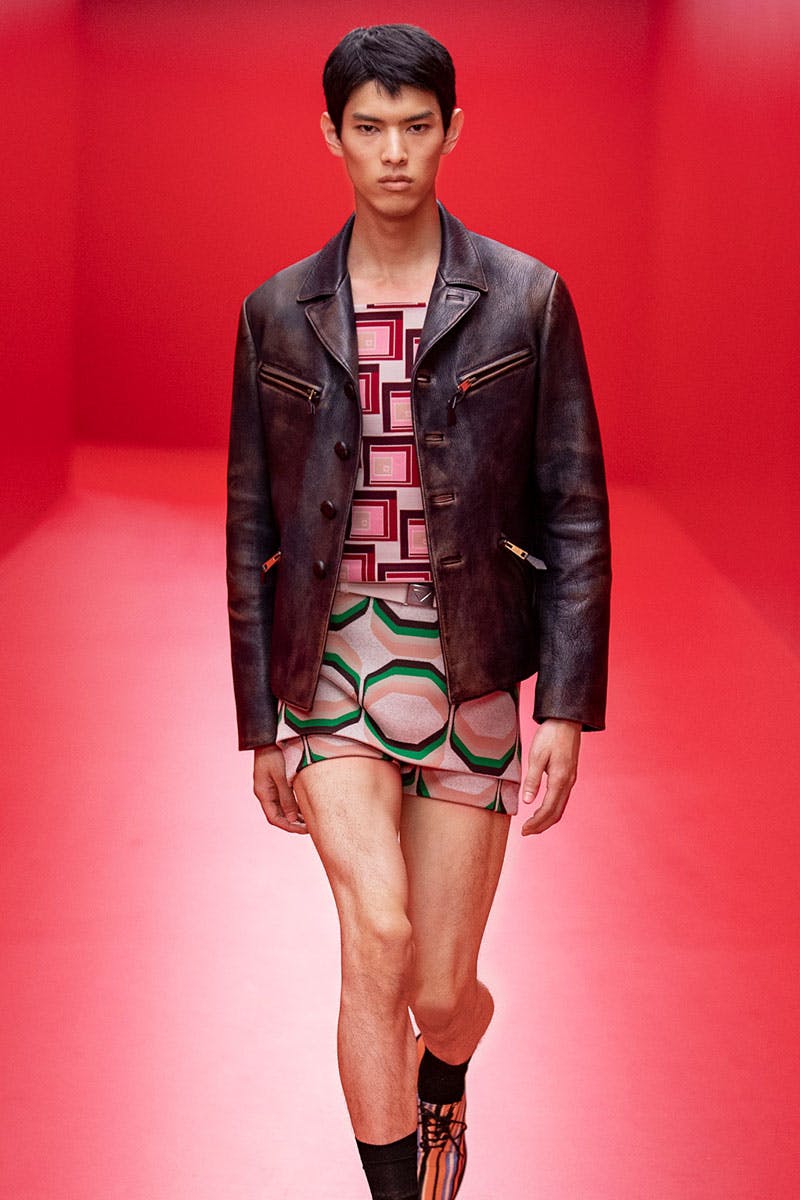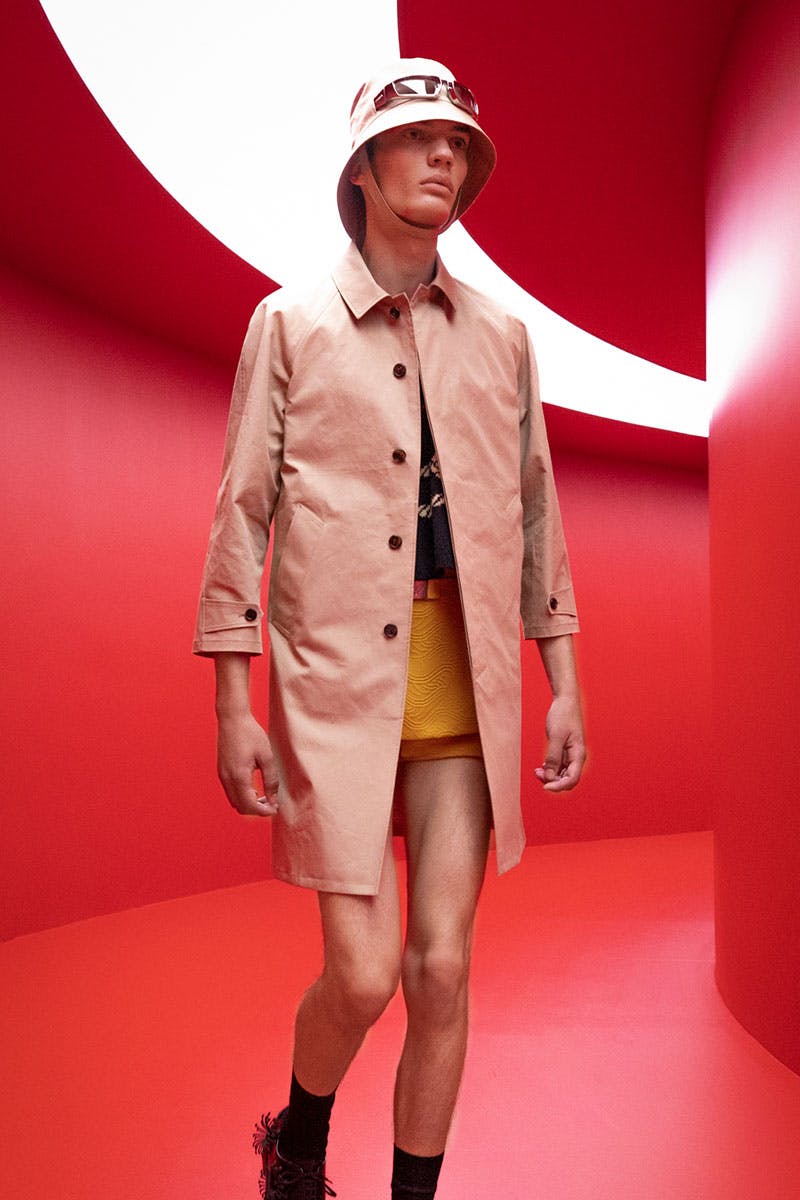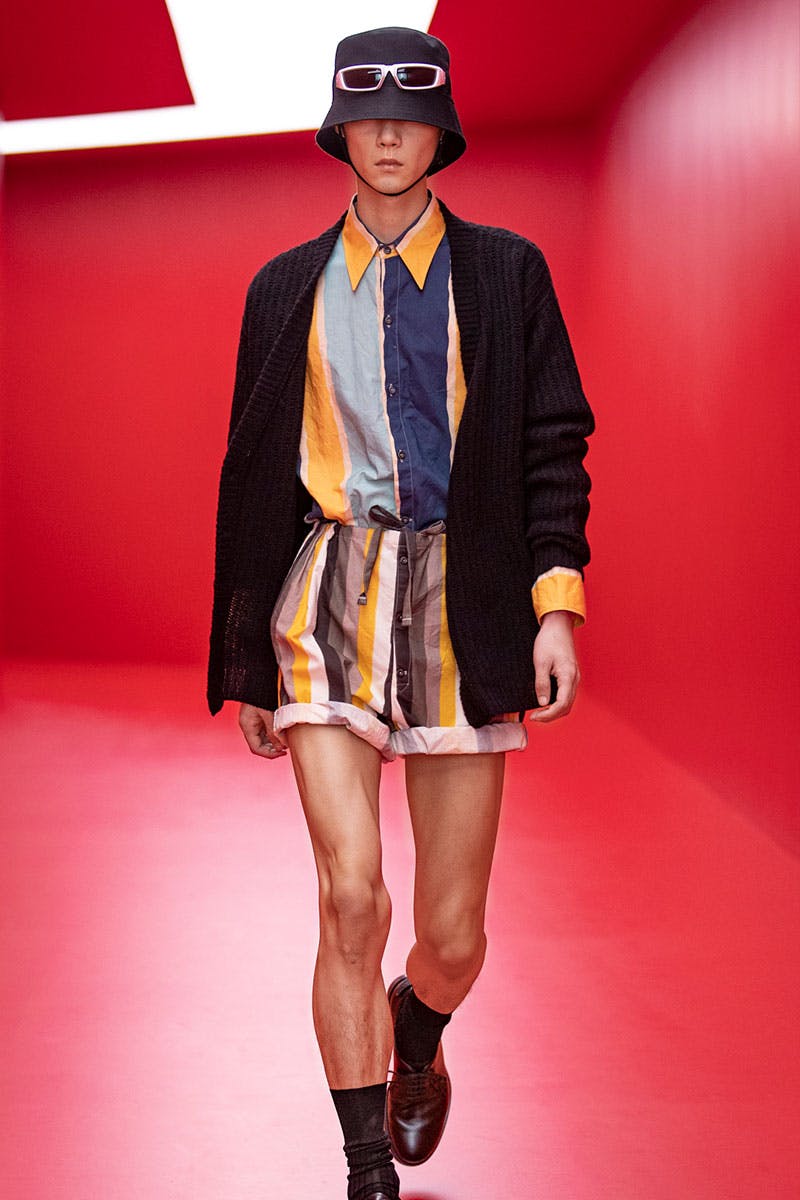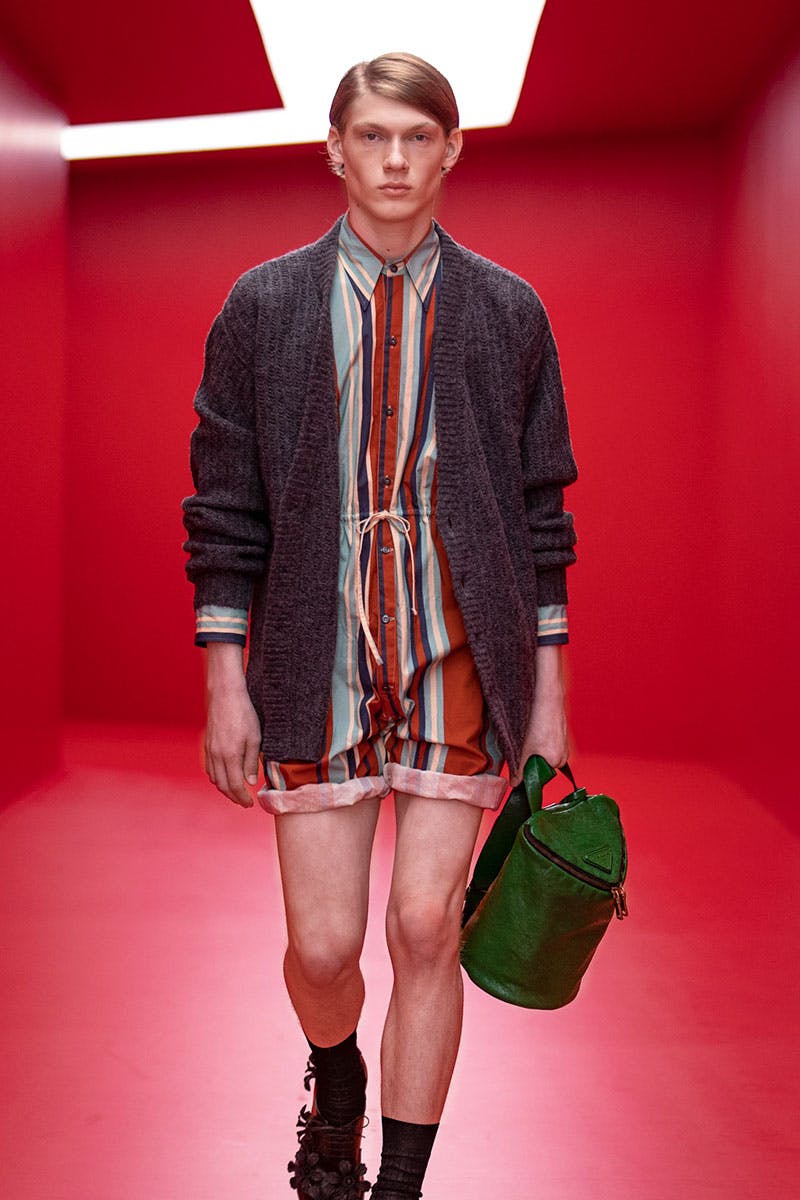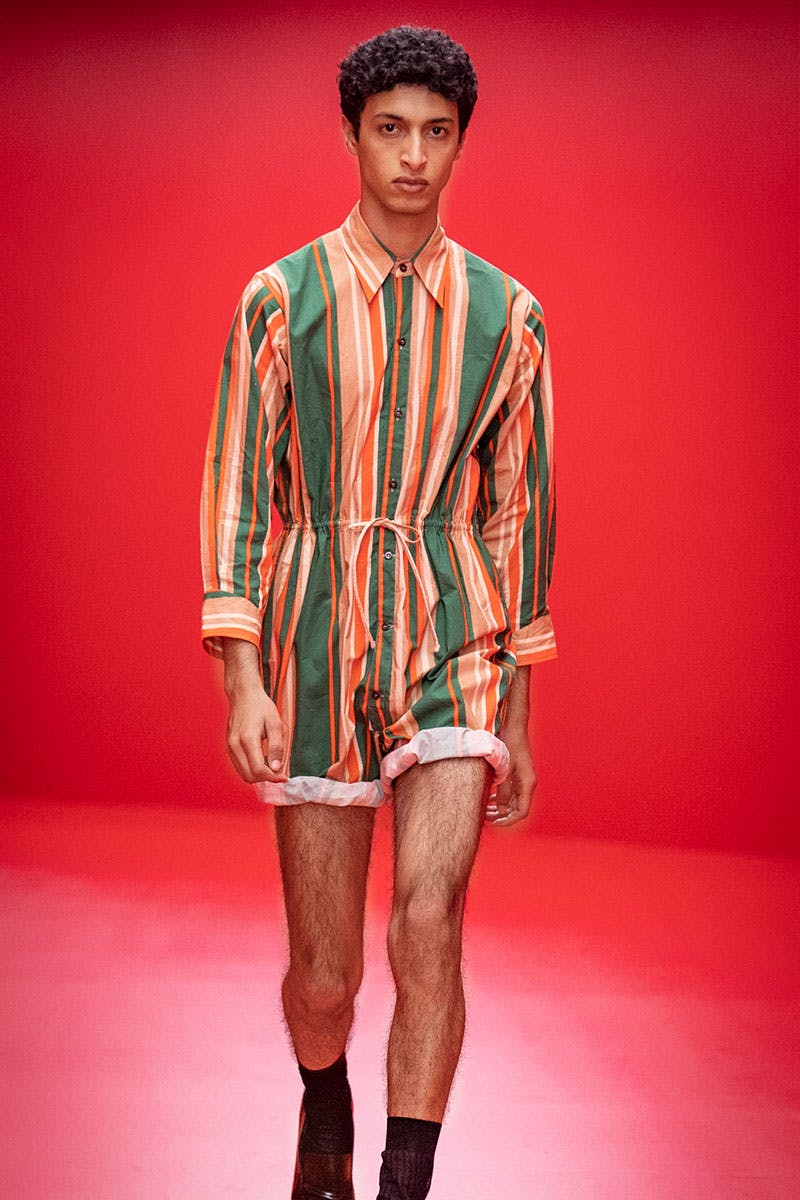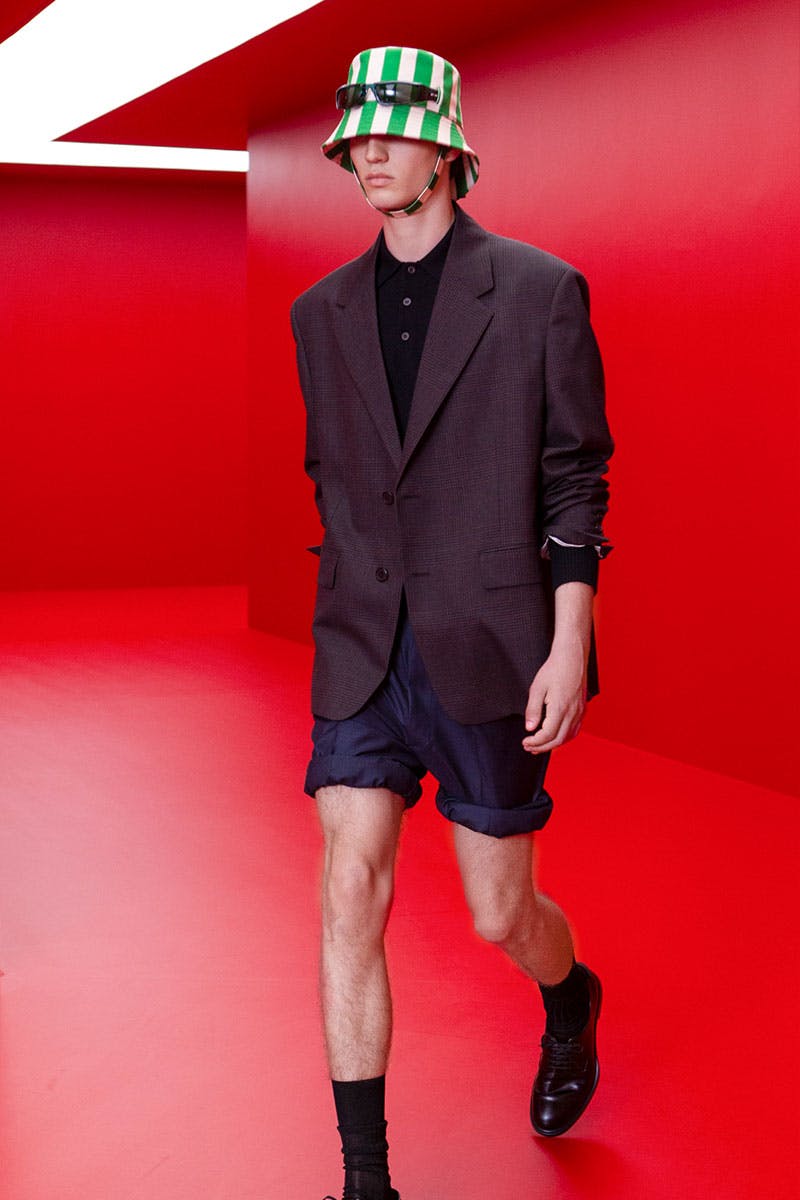 Despite the beachy backdrop, the collection erred toward heavier duty materials. Think patent leather raincoats, structural knitted vests, and tweed-inspired rompers. In a post-locked-down world, as we step away from our desks, designers are embracing the chance to show skin. Prada has really zeroed in on legs with this collection — a focus that is further accentuated by heavier materials and boxier shapes on top.
As with their debut collaborative collection, titled "Possible Feelings II: Transmute," their Spring/Summer offering, titled"Urgency of Feelings" was also very Raf, particularly when it comes to the tailoring and silhouettes. Miuccia Prada's influence shines through, however, in the retro-wallpaper prints and geometric print skorts.
It does seem possible that neither party has (ever) been to the beach, and that certainly adds to the uncanny atmosphere of the collection. There is something simultaneously whimsical and disconcerting about the bare-chested yellow raincoat look [slide 2] and the closed-toe shoe, high sock, loosely-cuffed-shorts combinations [slide 3,4,11,13] that evokes summer days skipping school at the seaside.