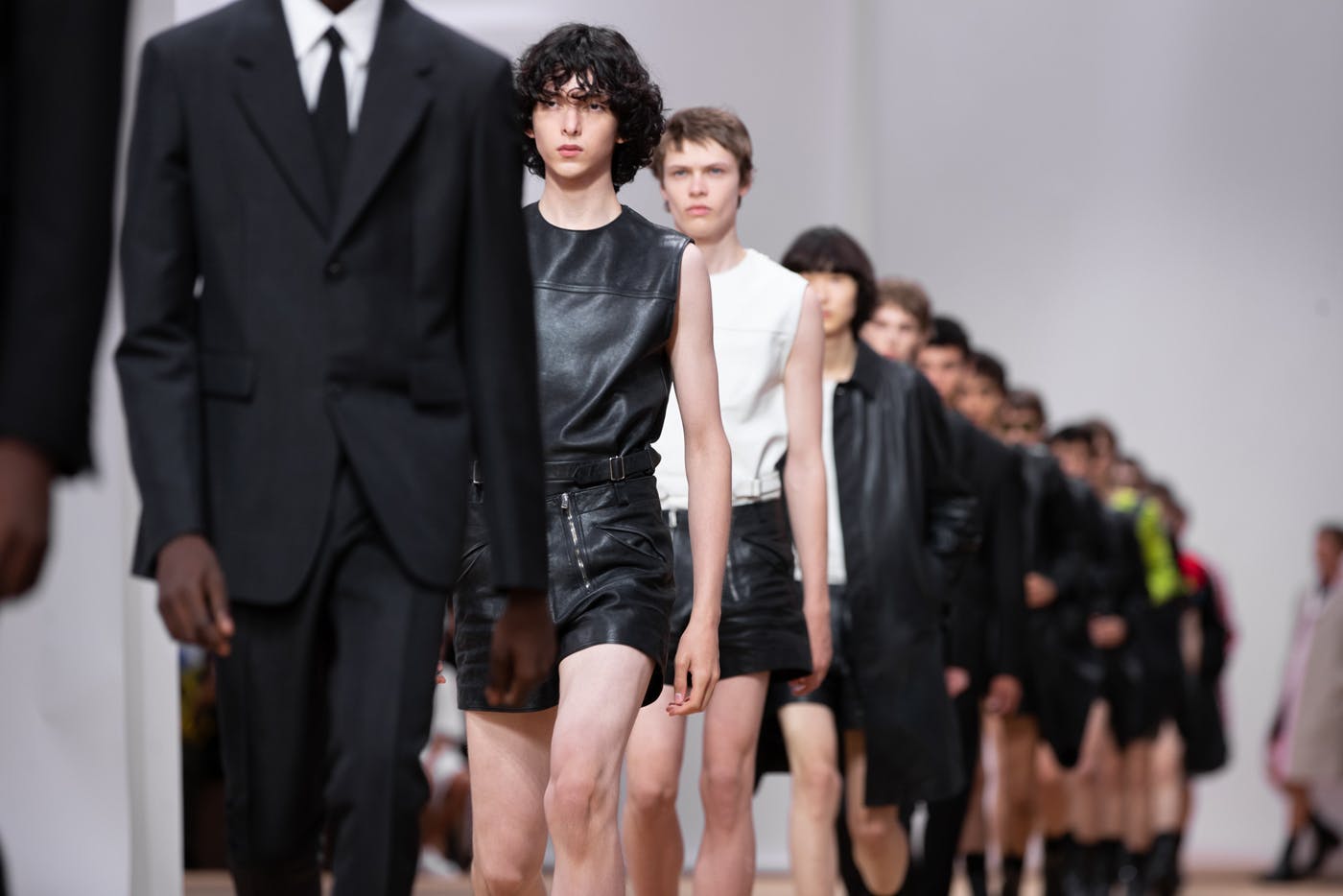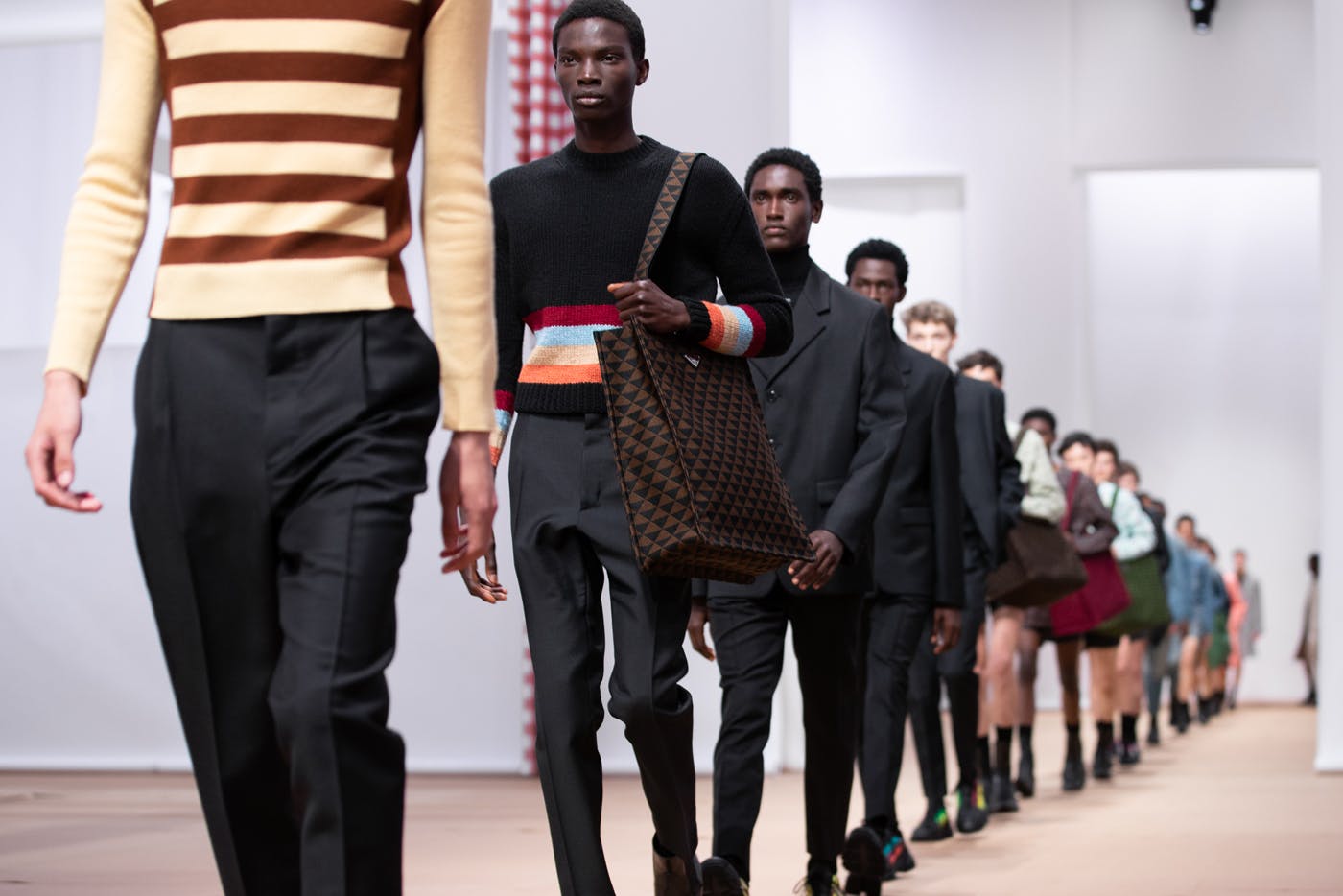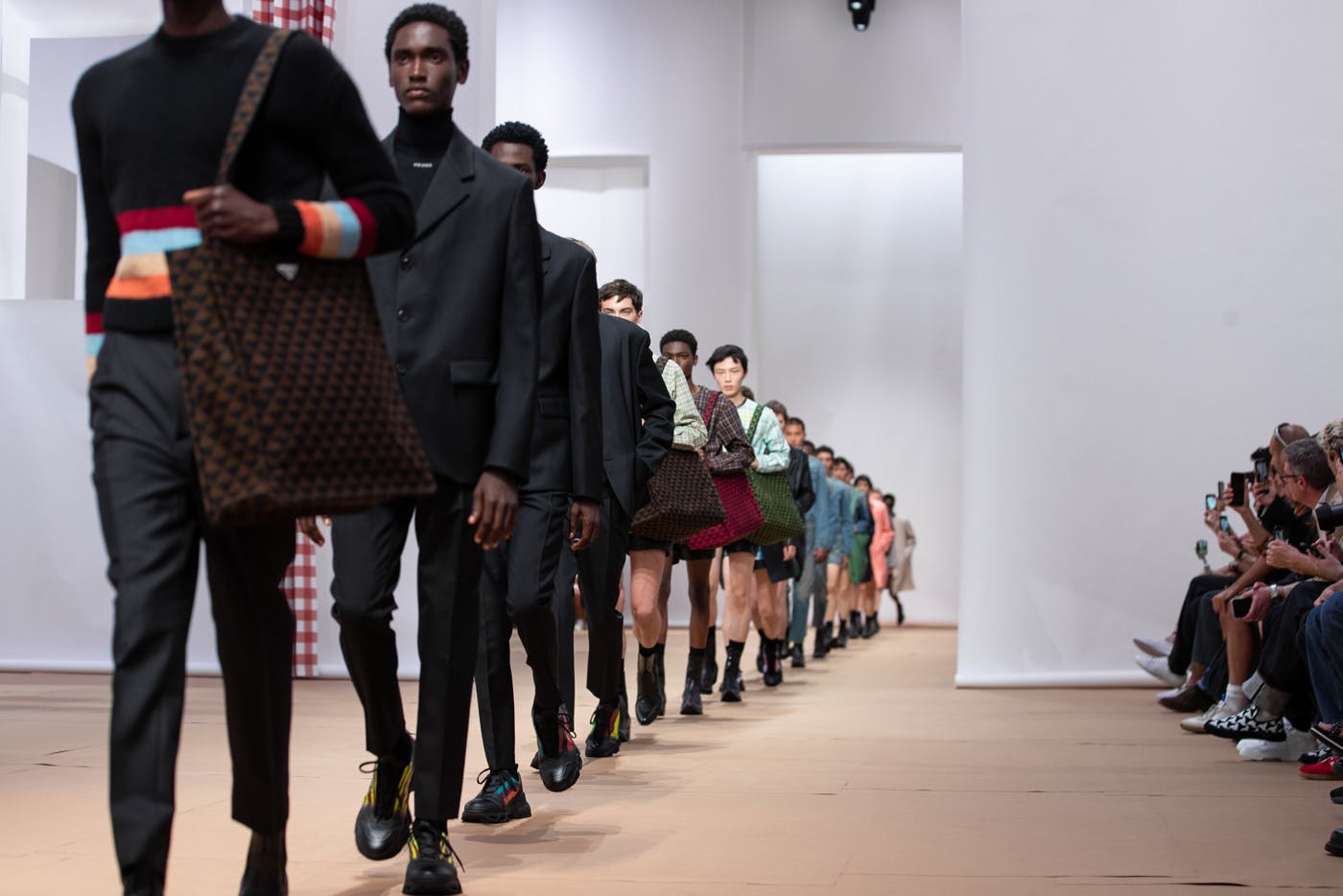 Once Prada sent out its paper coat invites for its Spring/Summer 2023 menswear show, we knew we'd be in for quite a spectacle. And let's just say: it was definitely bewitching (heavy emphasis on the "witching").
As the Prada menswear presentation commenced, so came the models dressed in the label's SS23 approachable printed tops, corporate suits, and, erm, spellbound boots.
Equipped with an exaggerated curving point-toe, Prada's SS23 epitomizes witch craft realness, elevating the western cowboy boot to a strong luxury wardrobe contender for the Hocus Pocus sequel.
Though the Prada's boot sorcery comprised most of its SS23 footwear offerings, Miuccia Prada and Raf Simons also threw in some chunky sneakers for those looking for a calmer, less-enchanting flex during the next warmer season.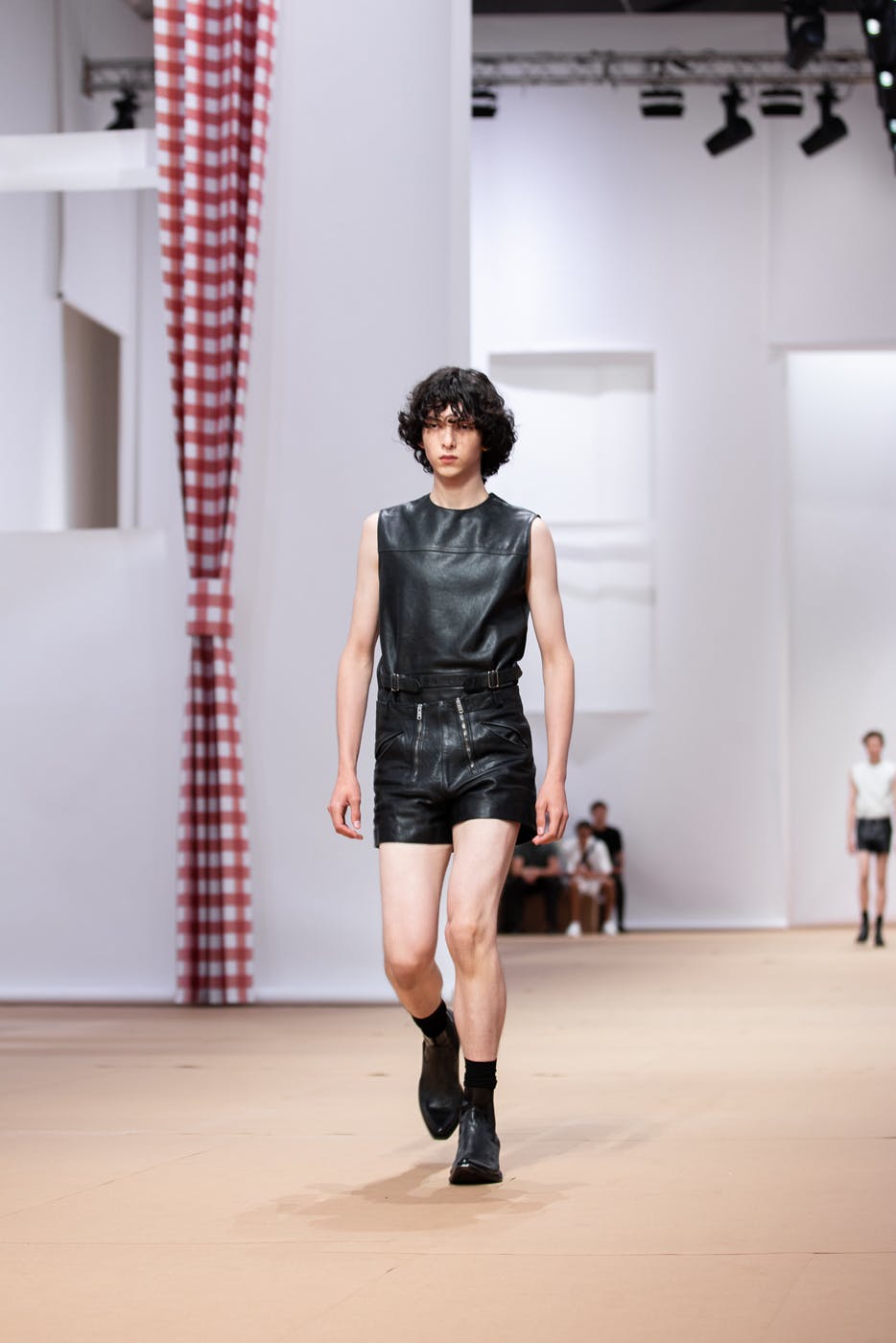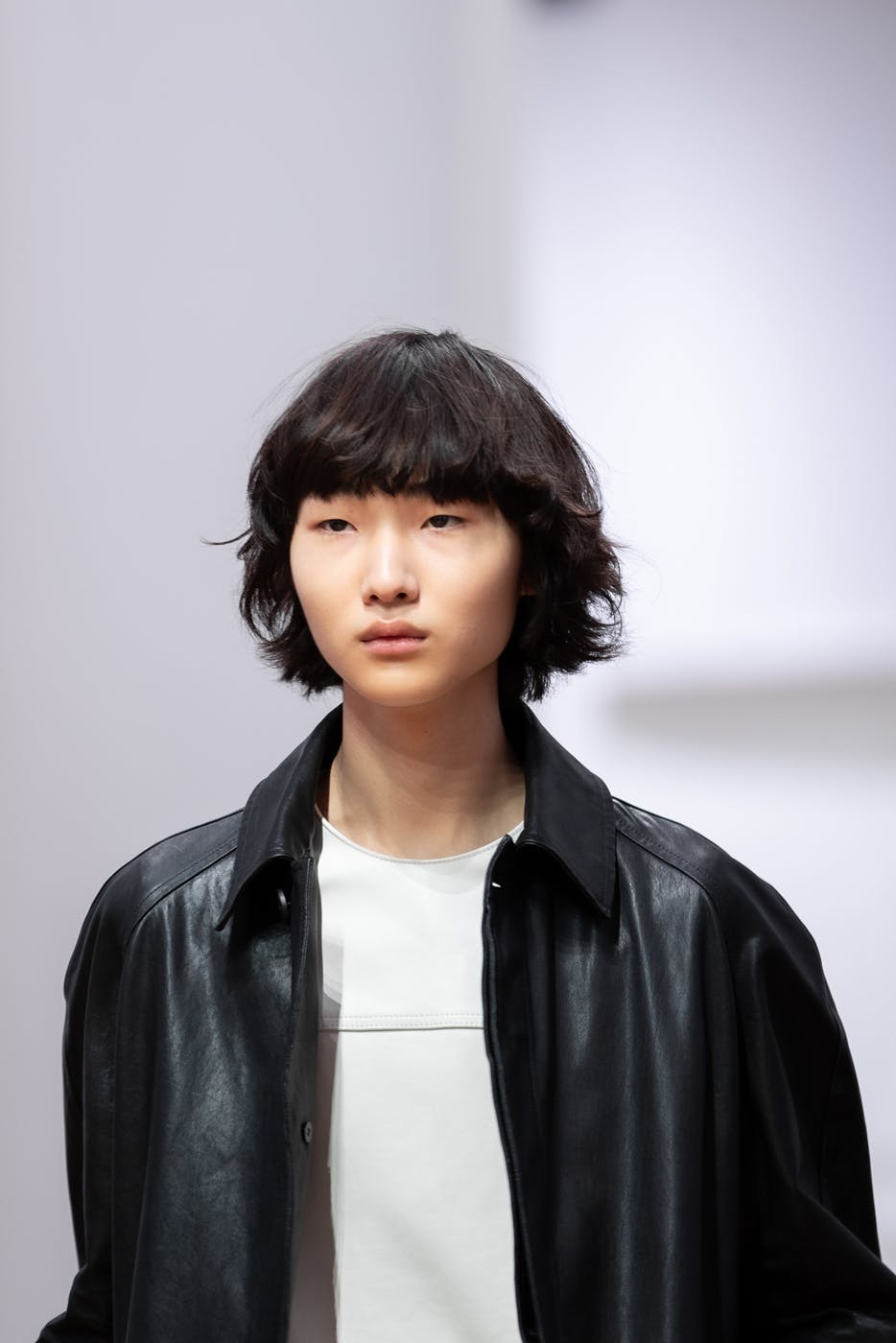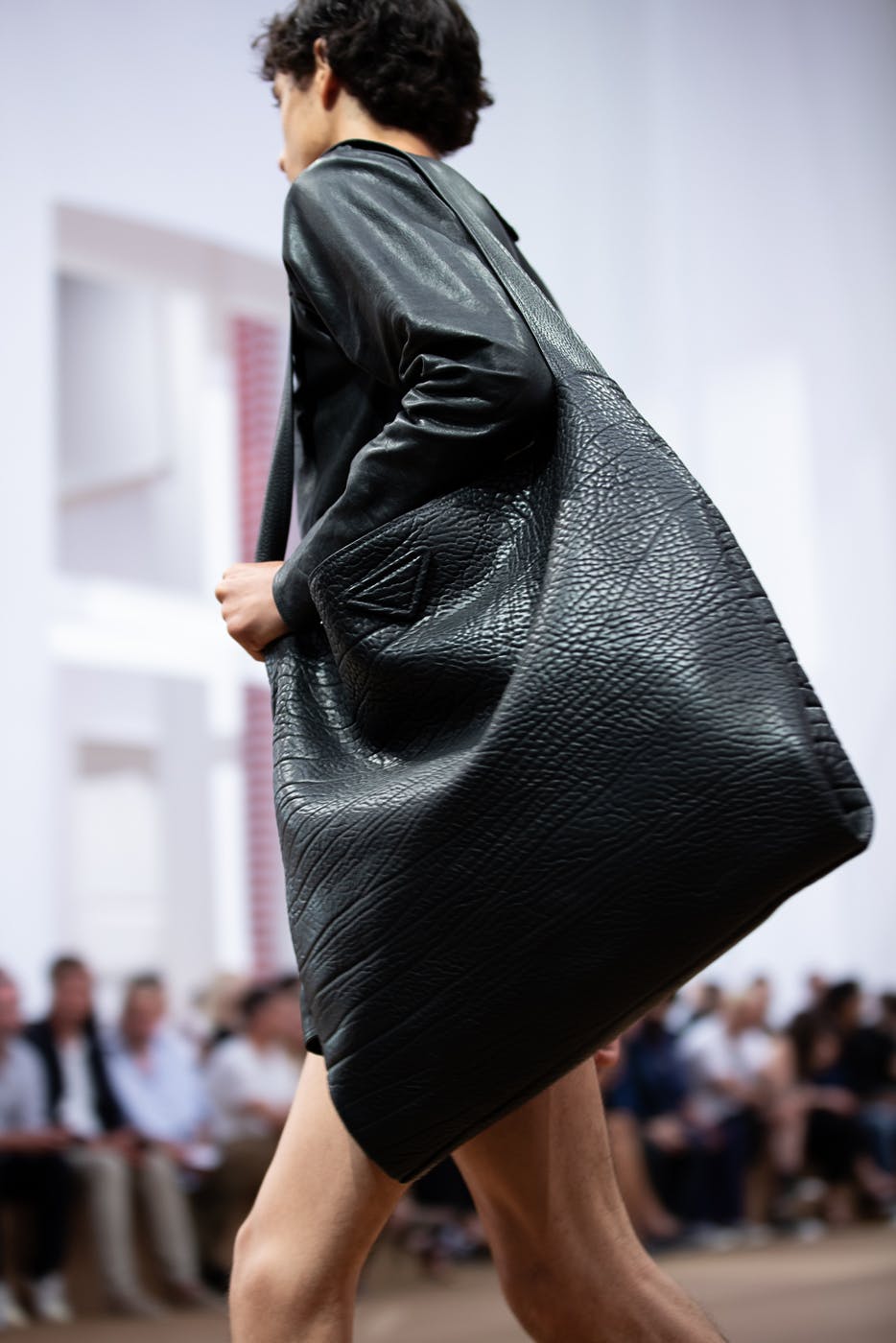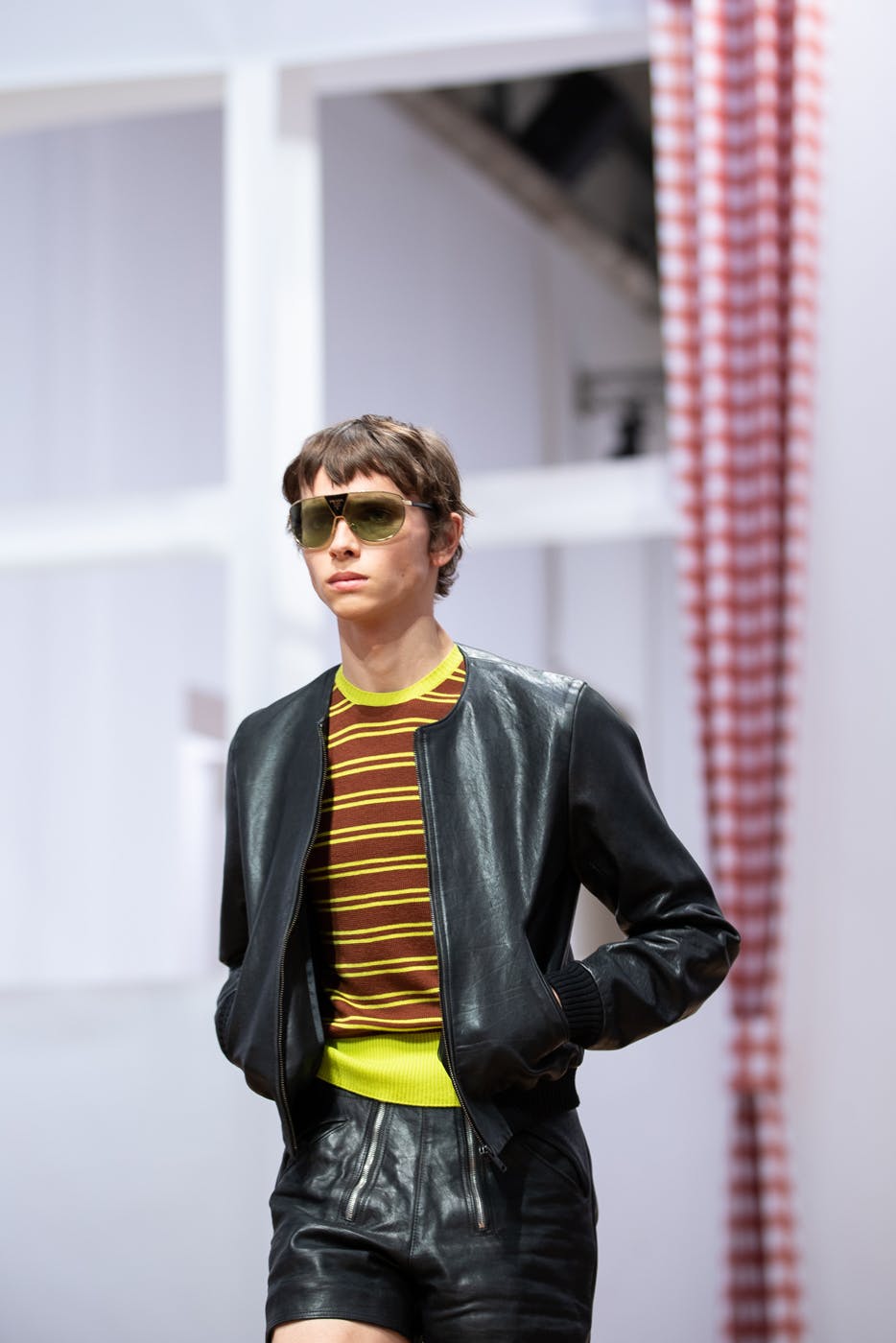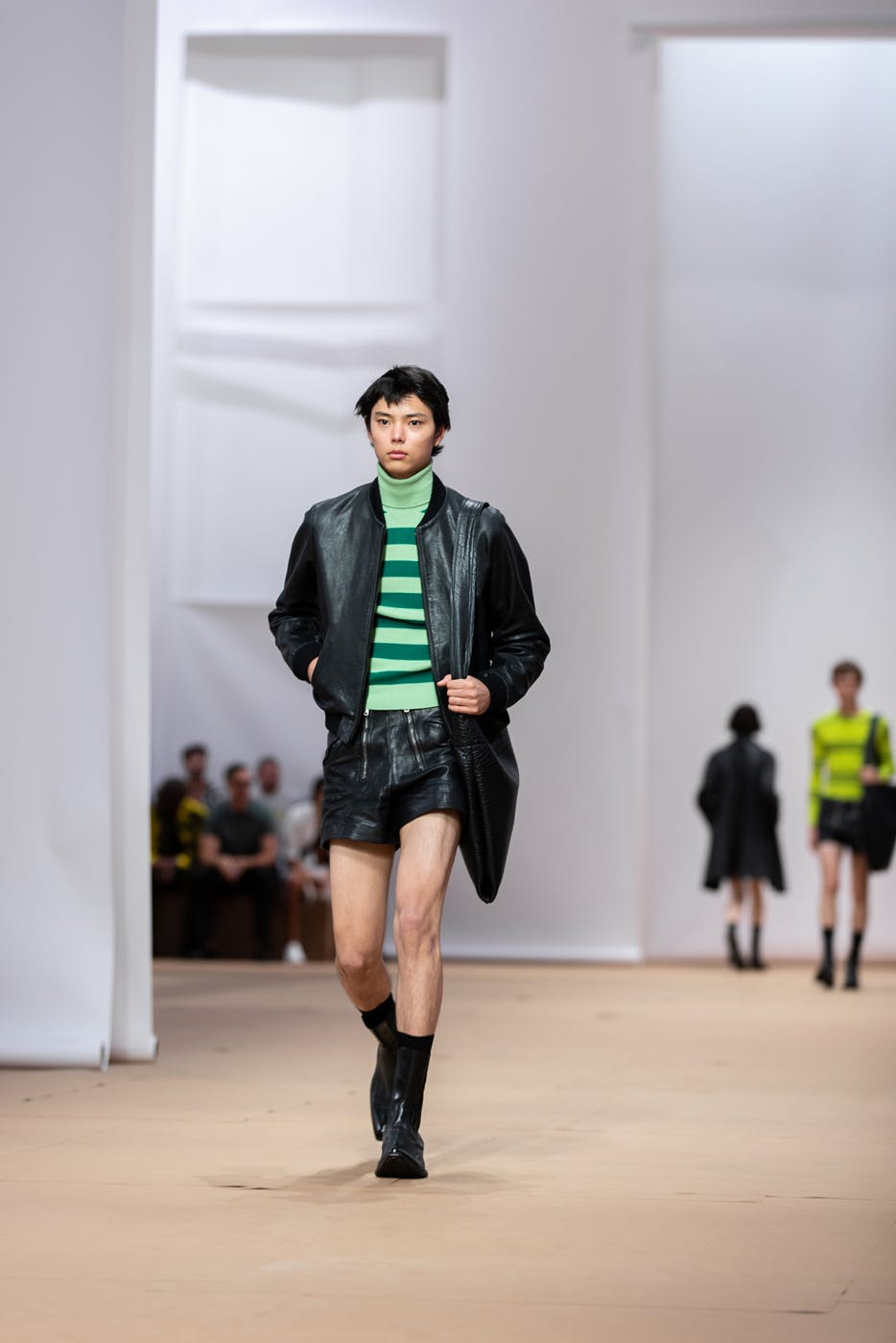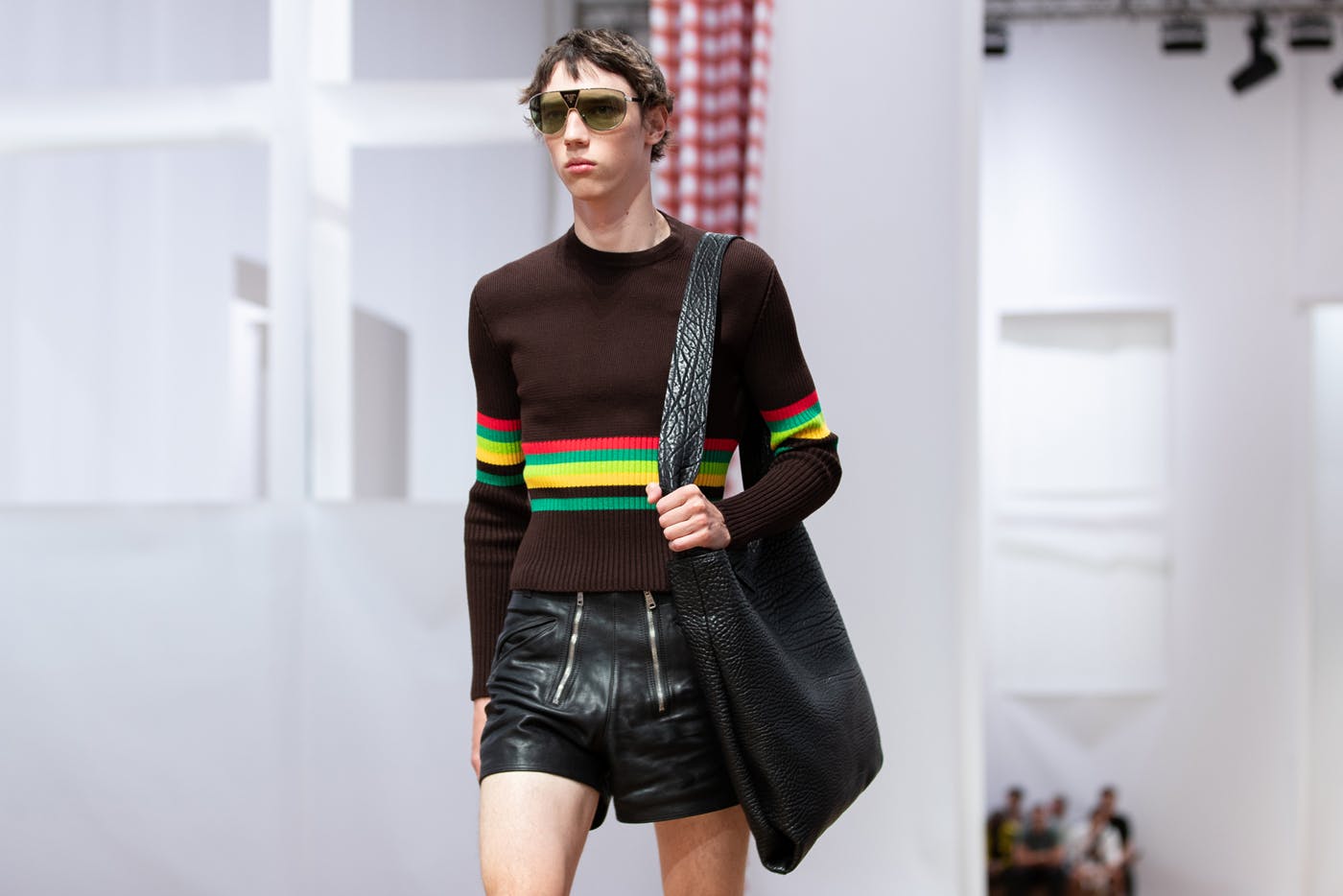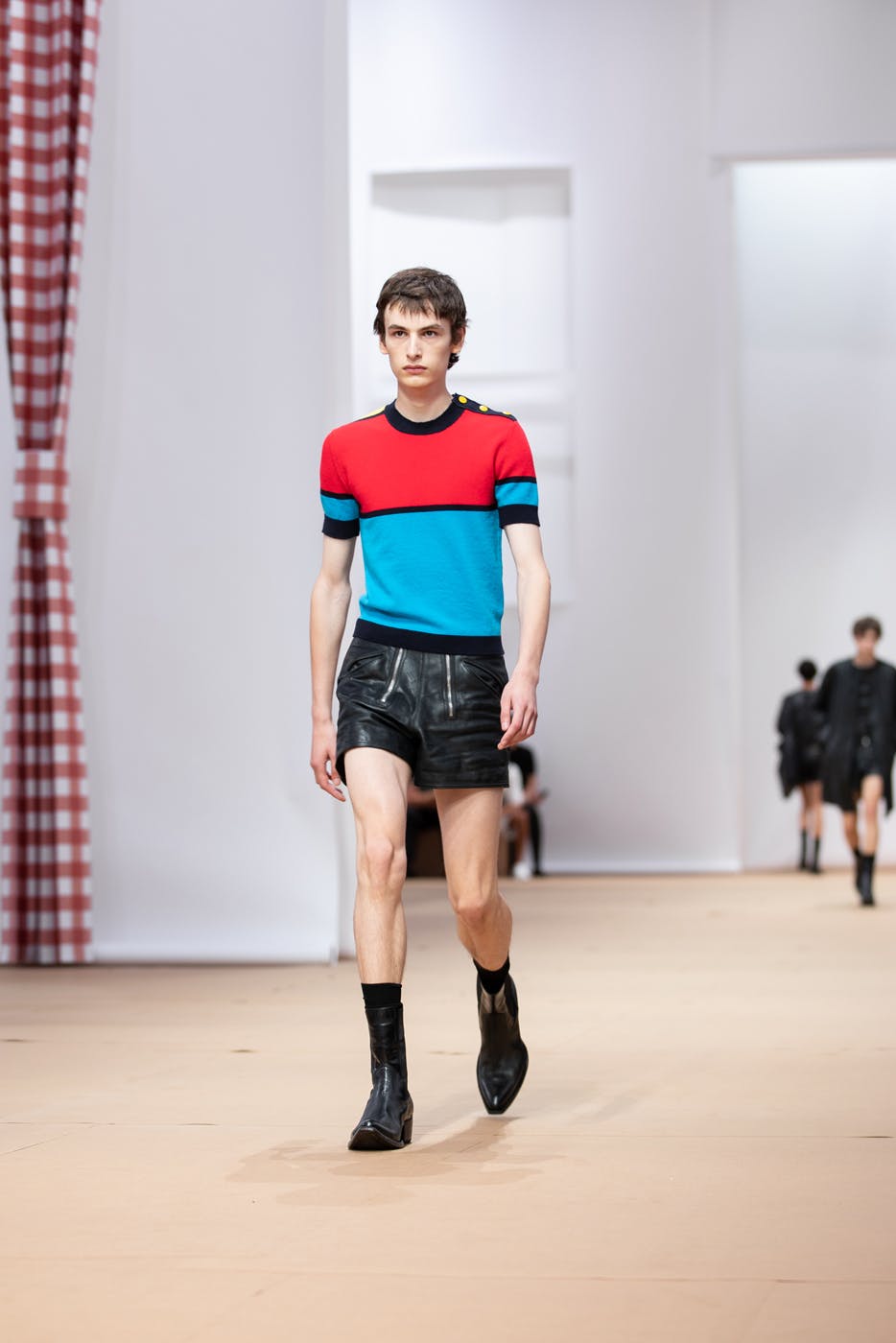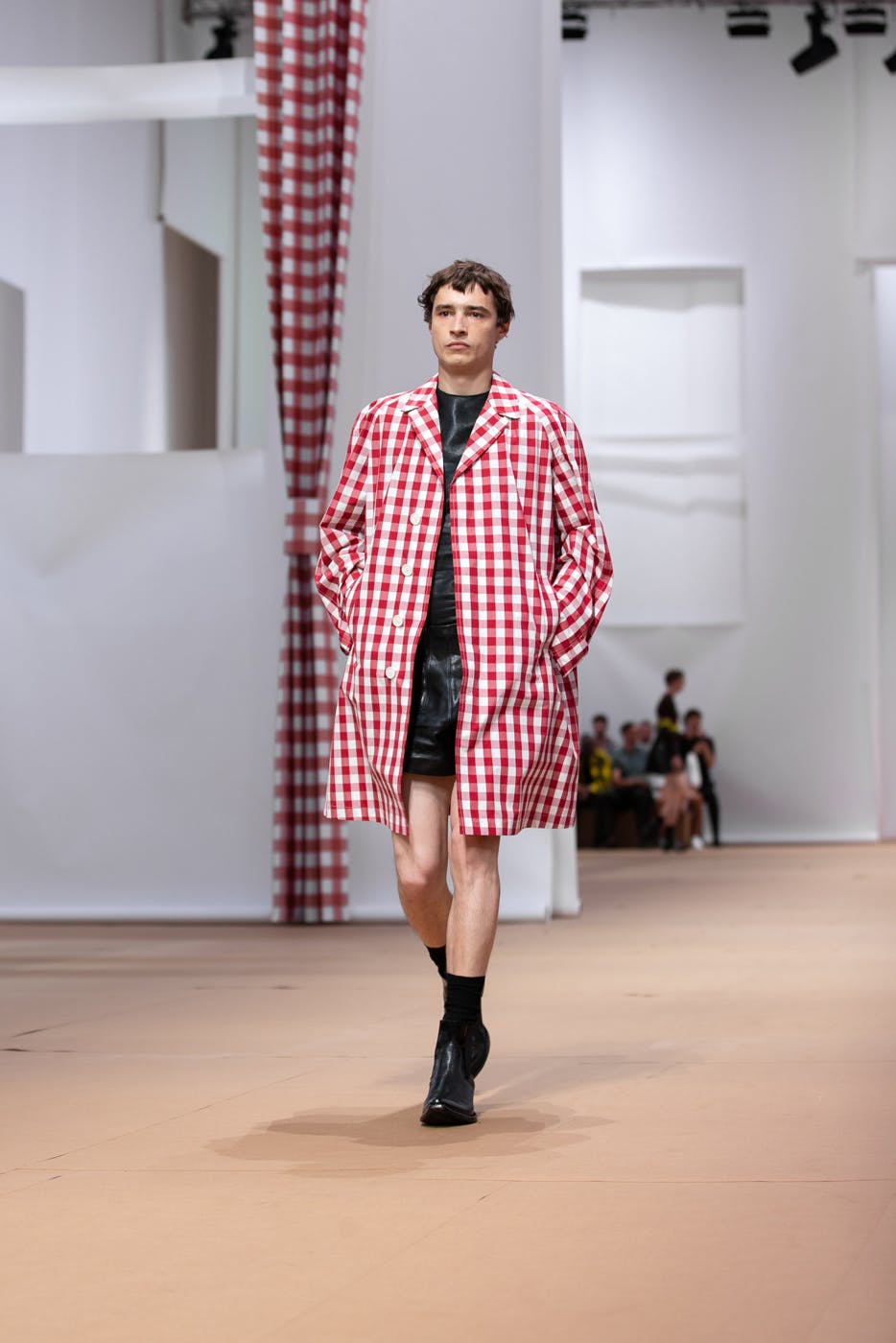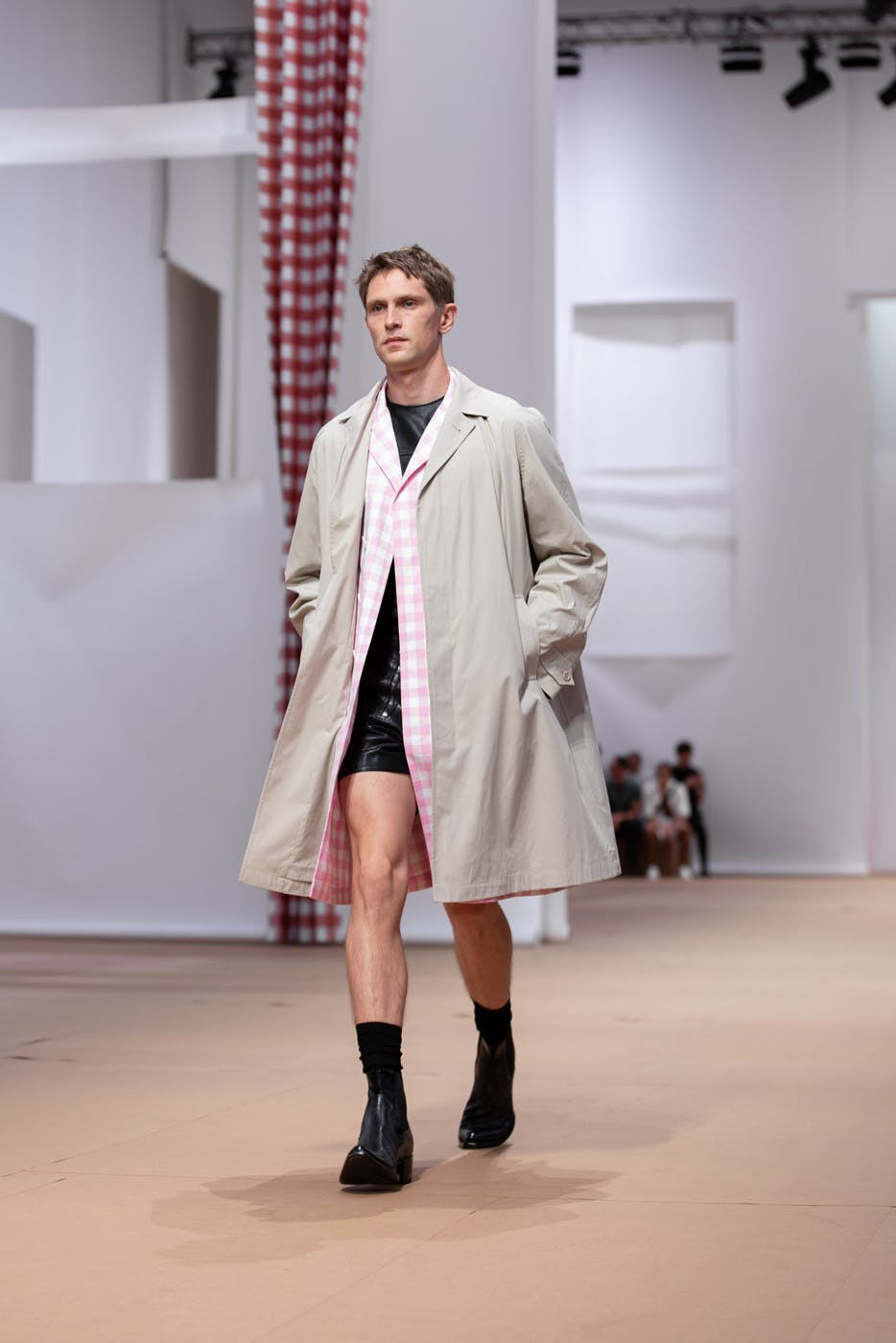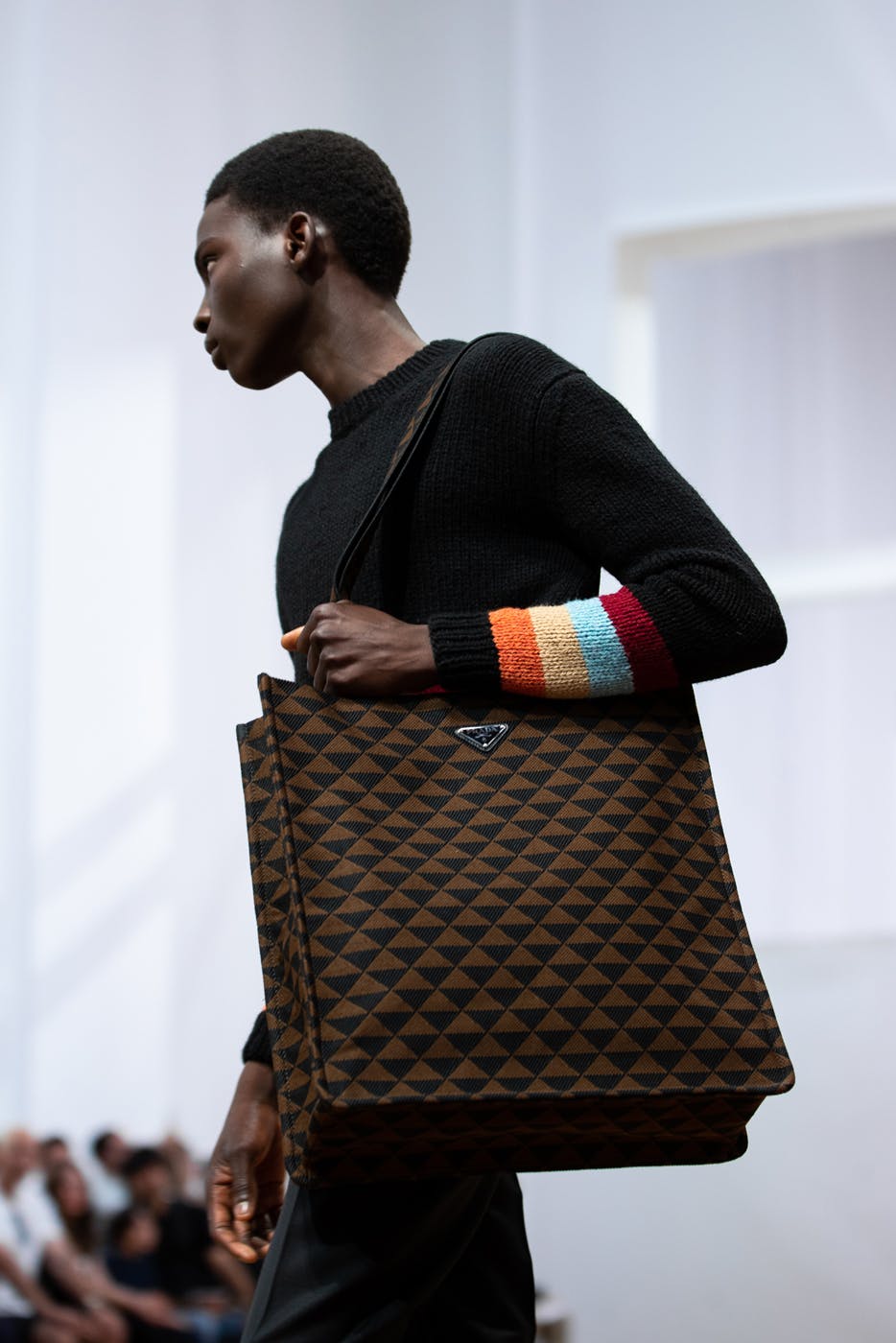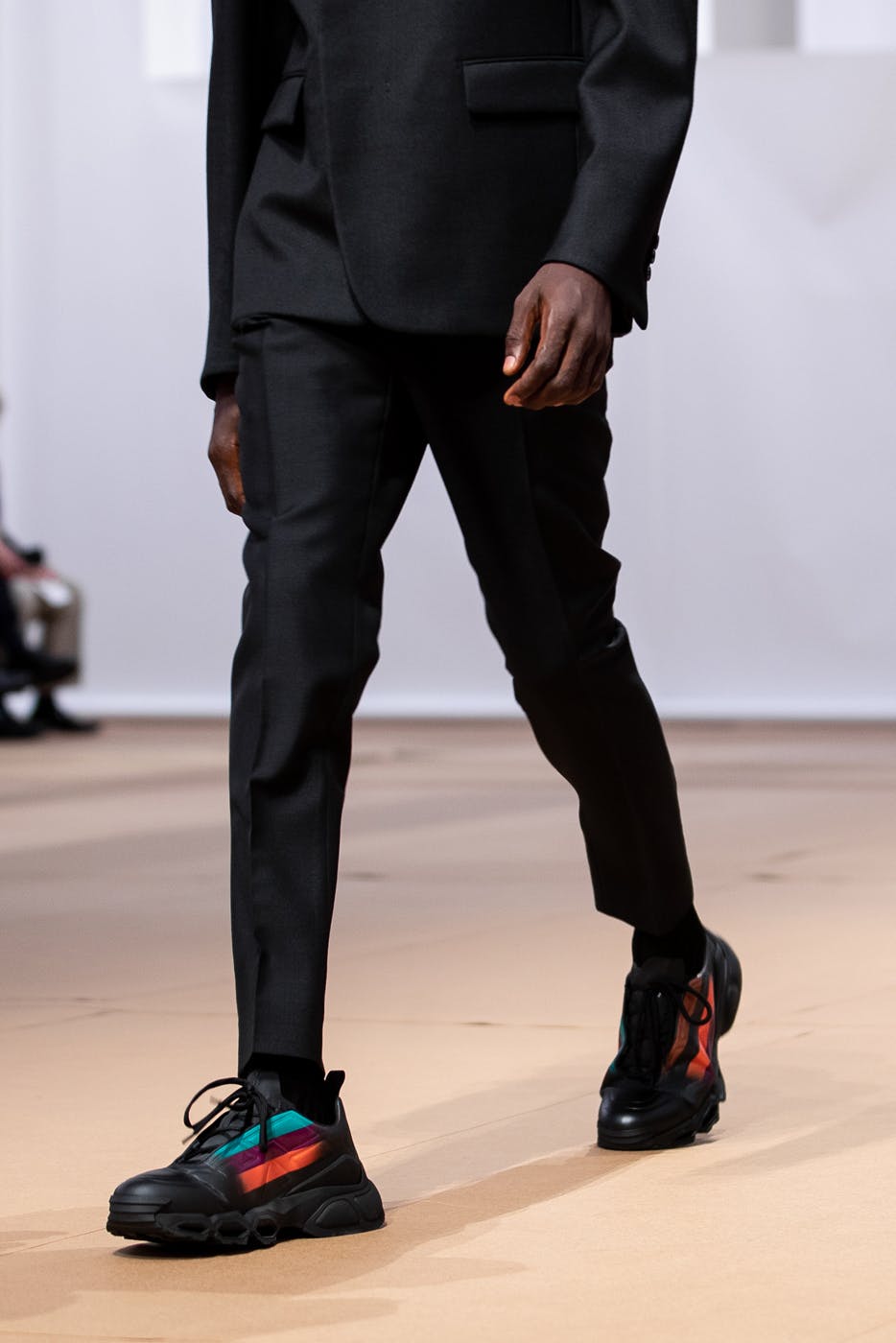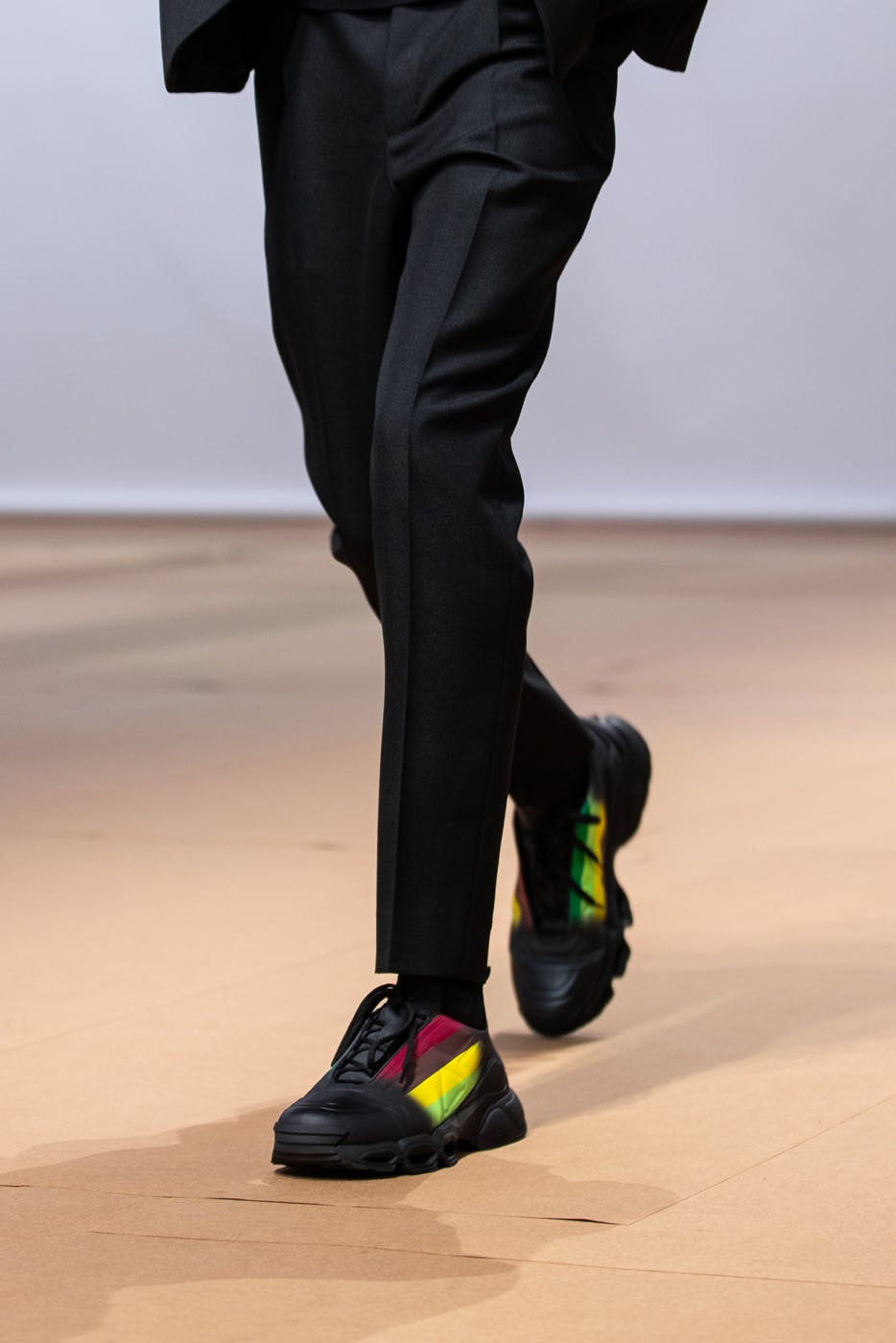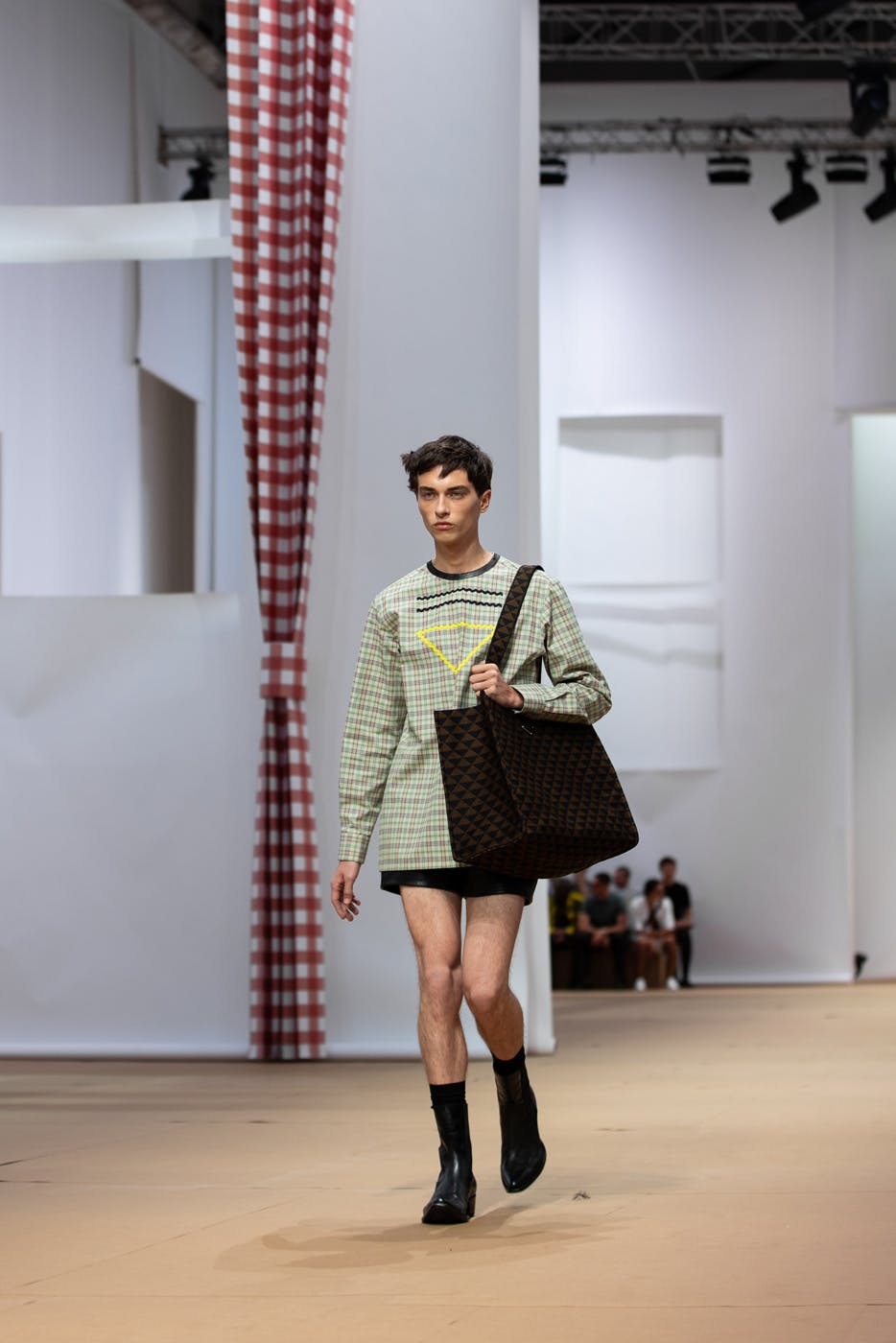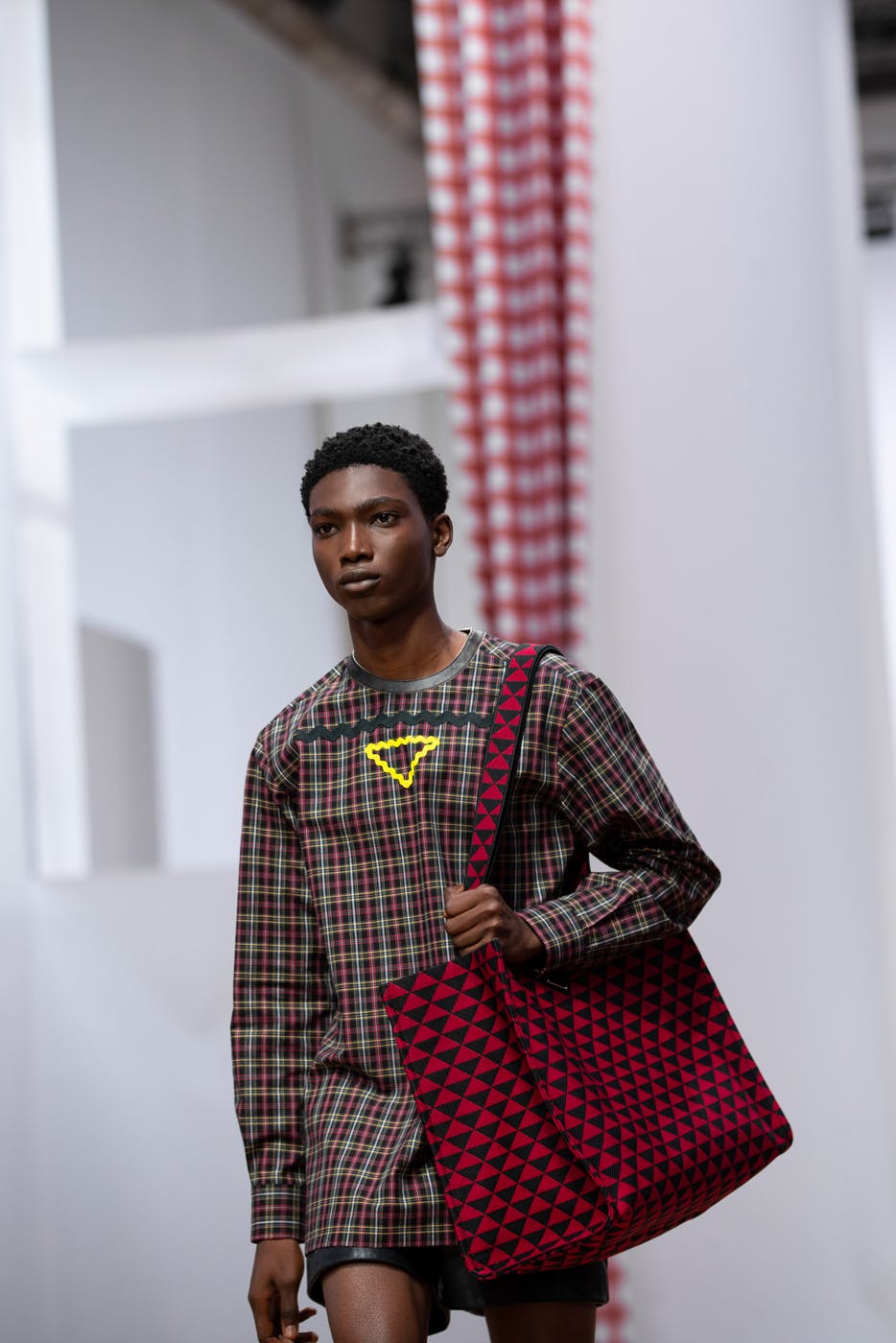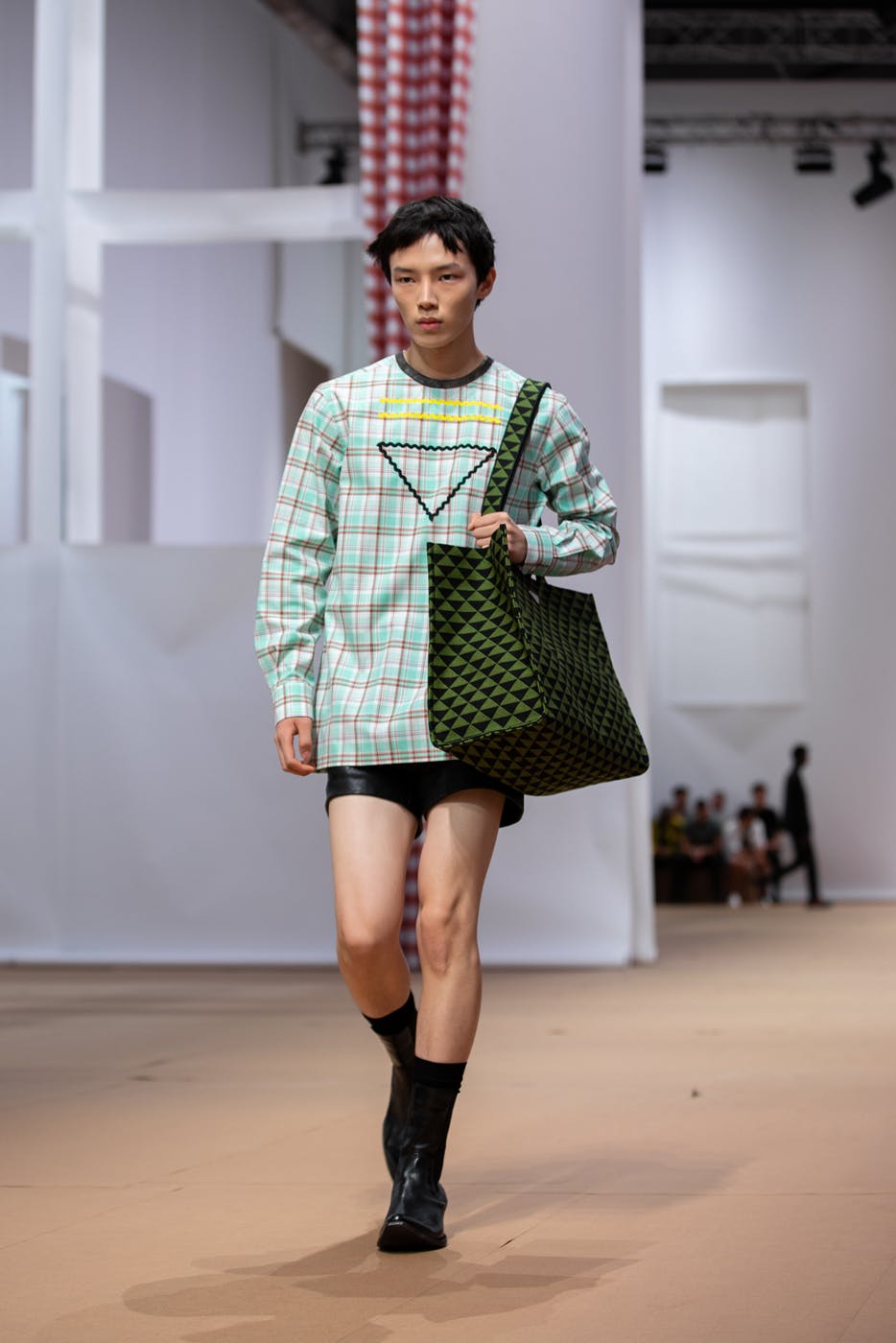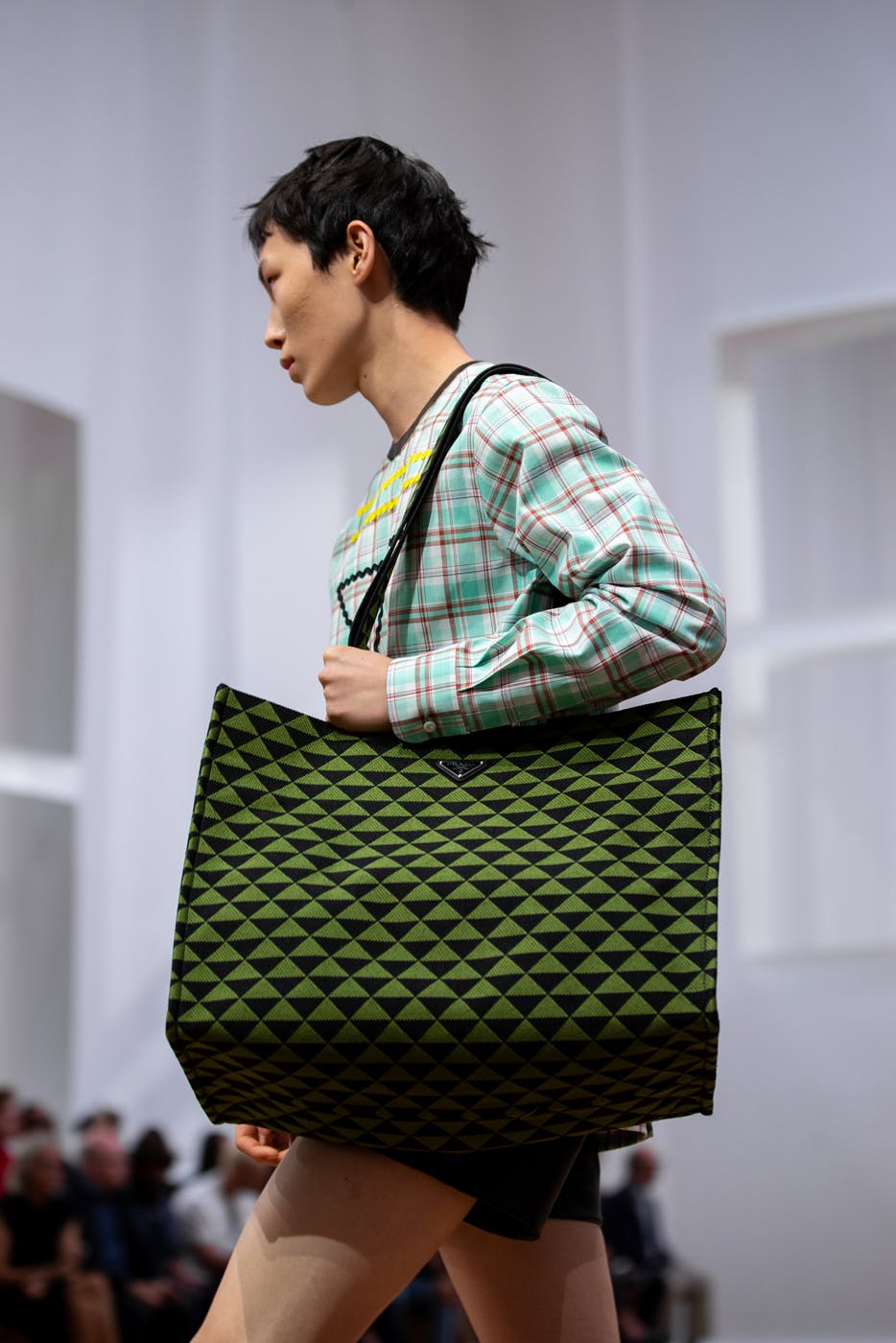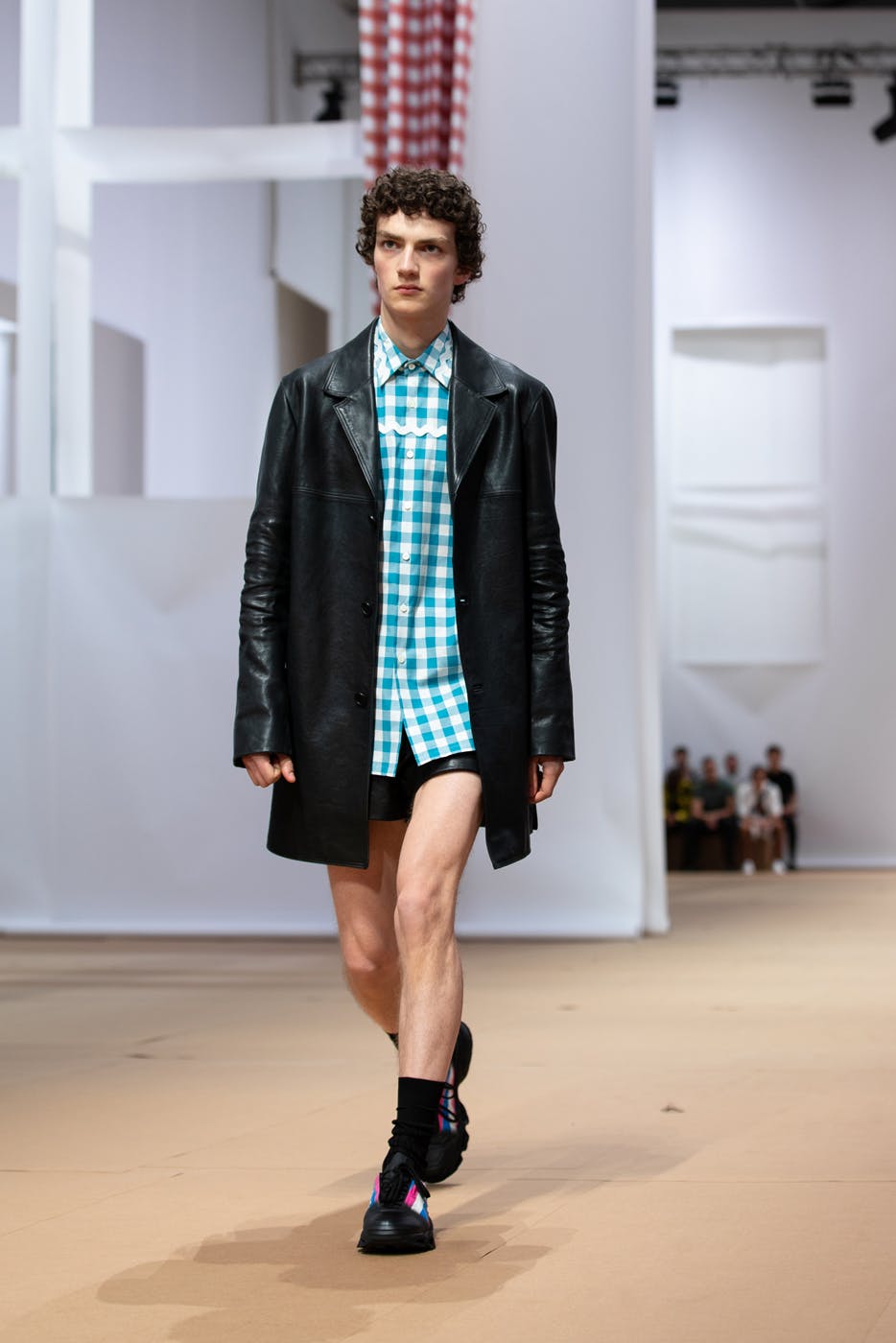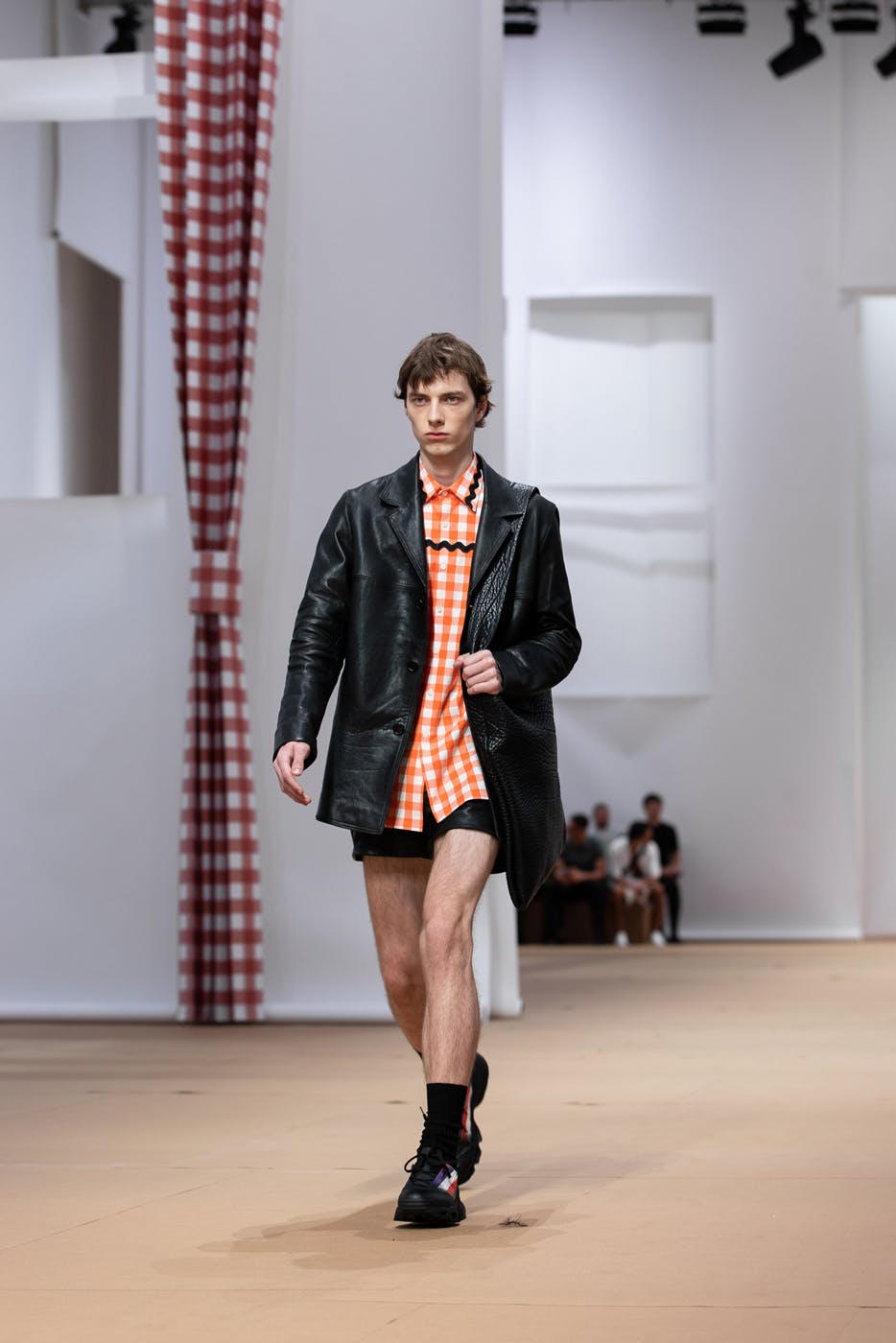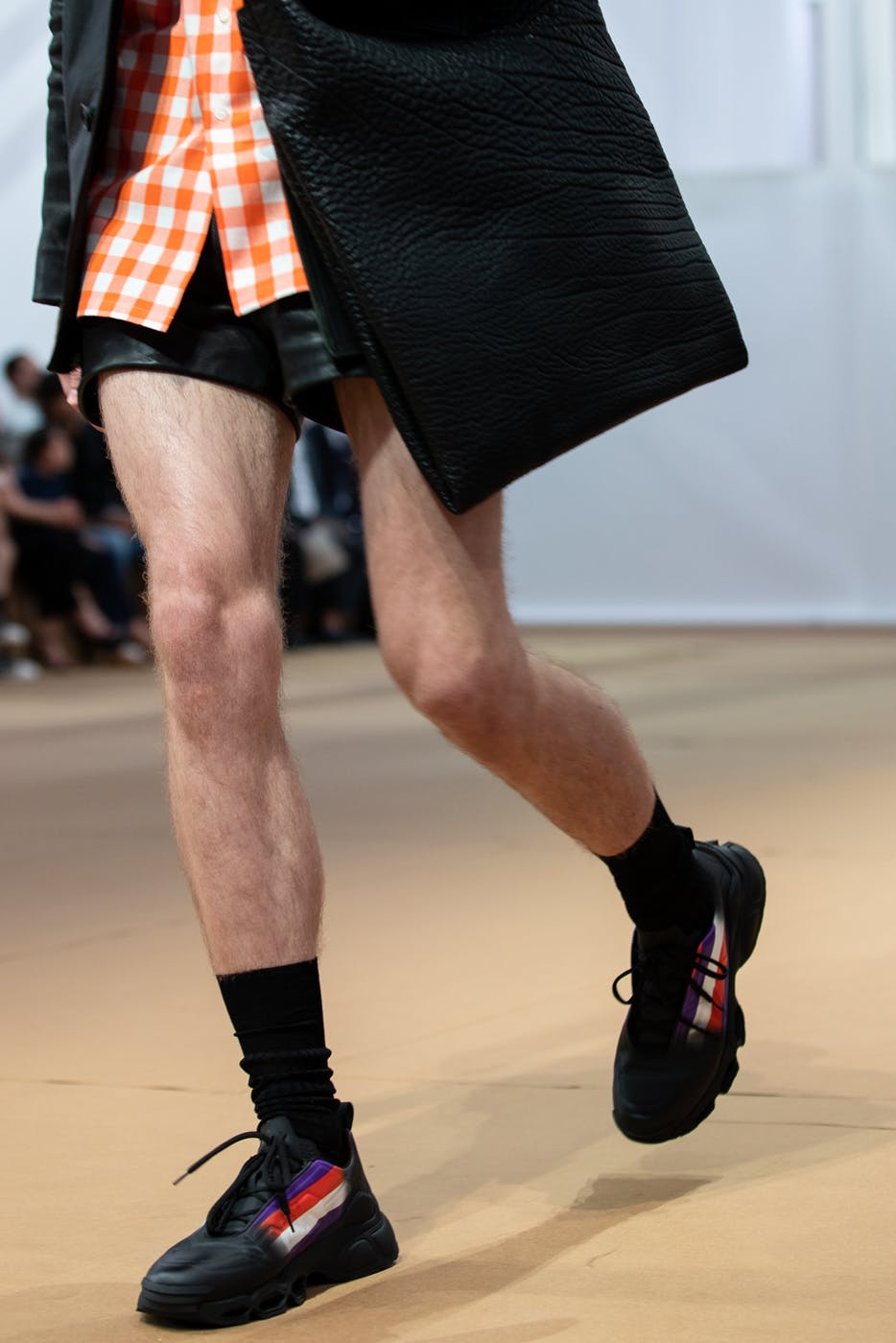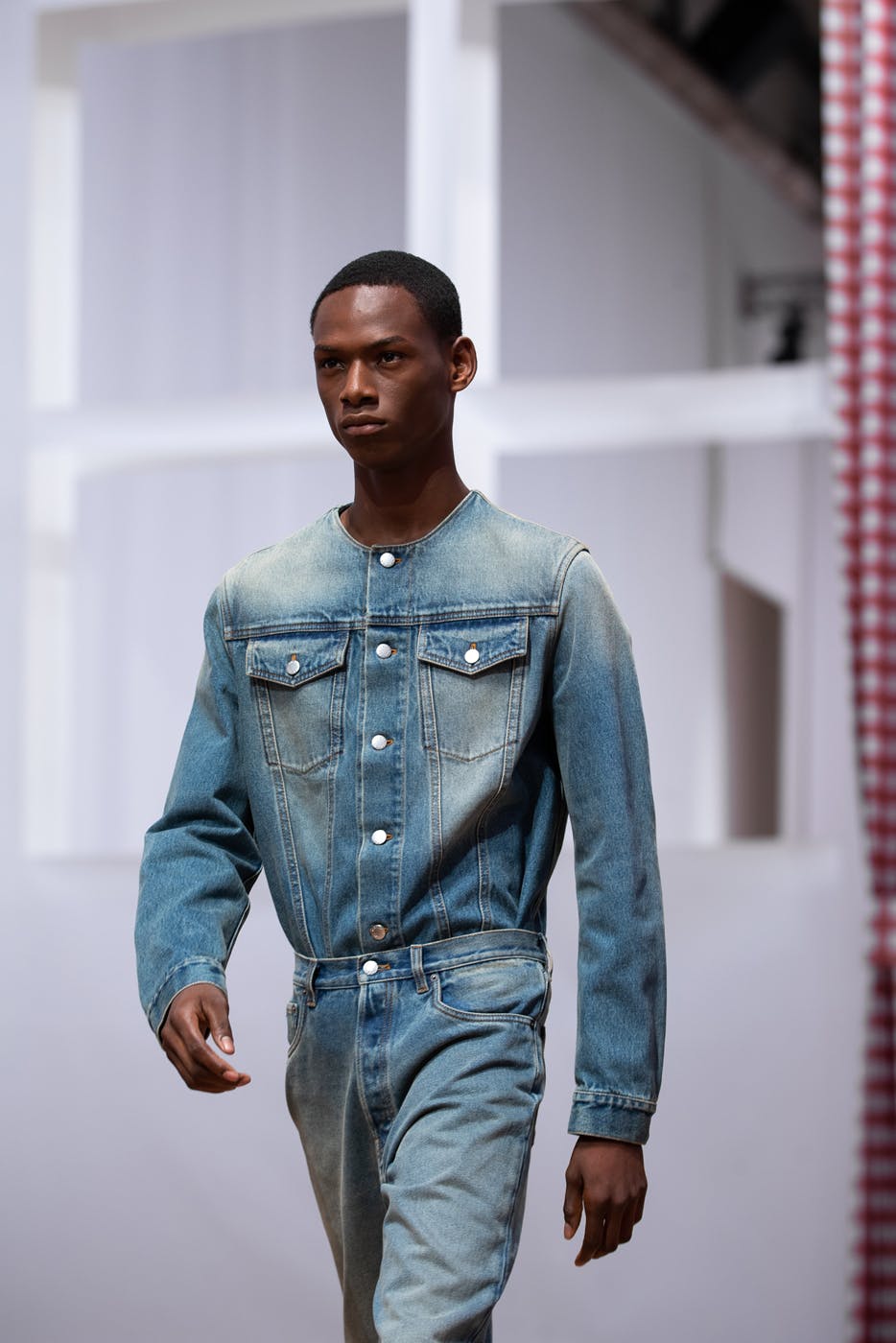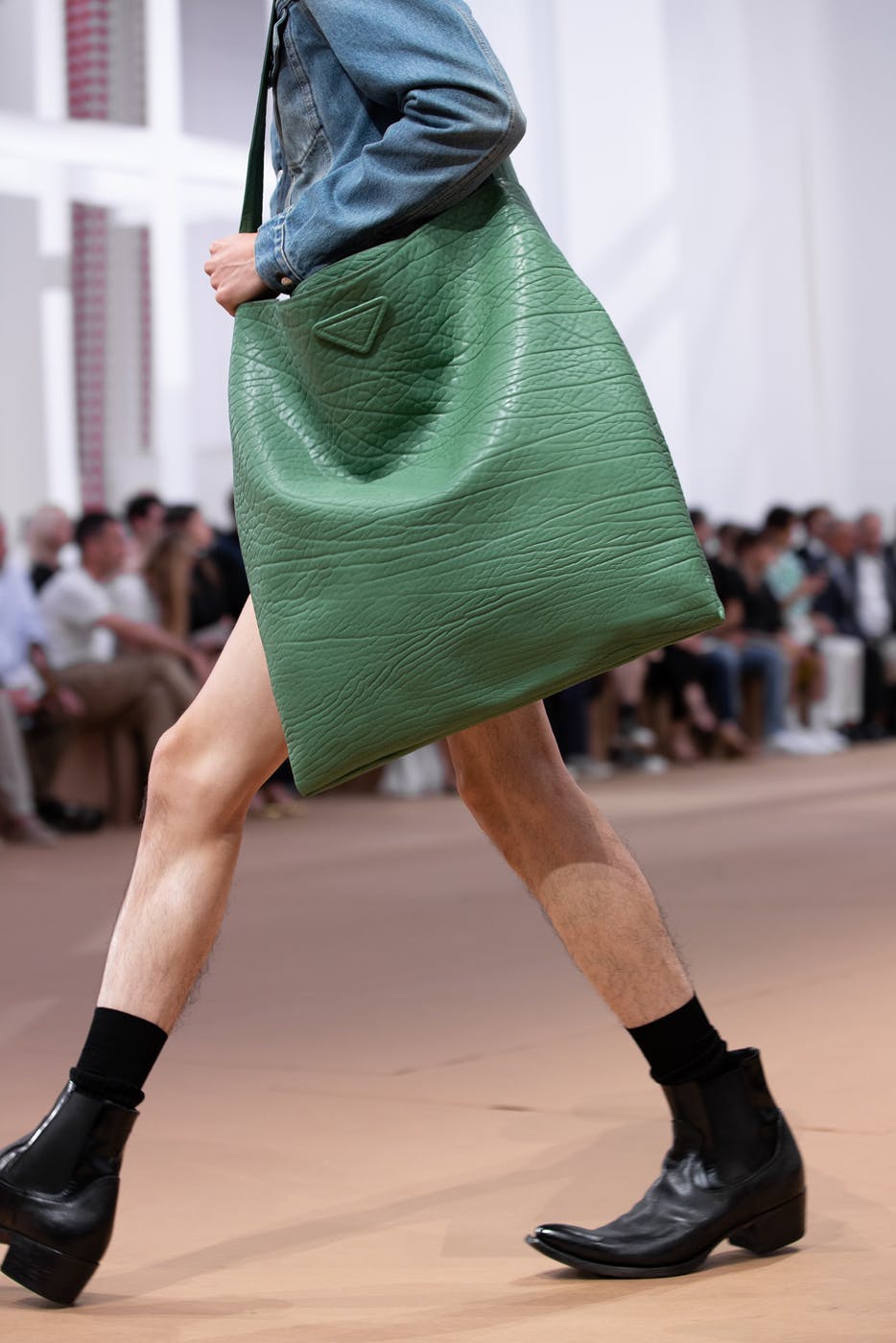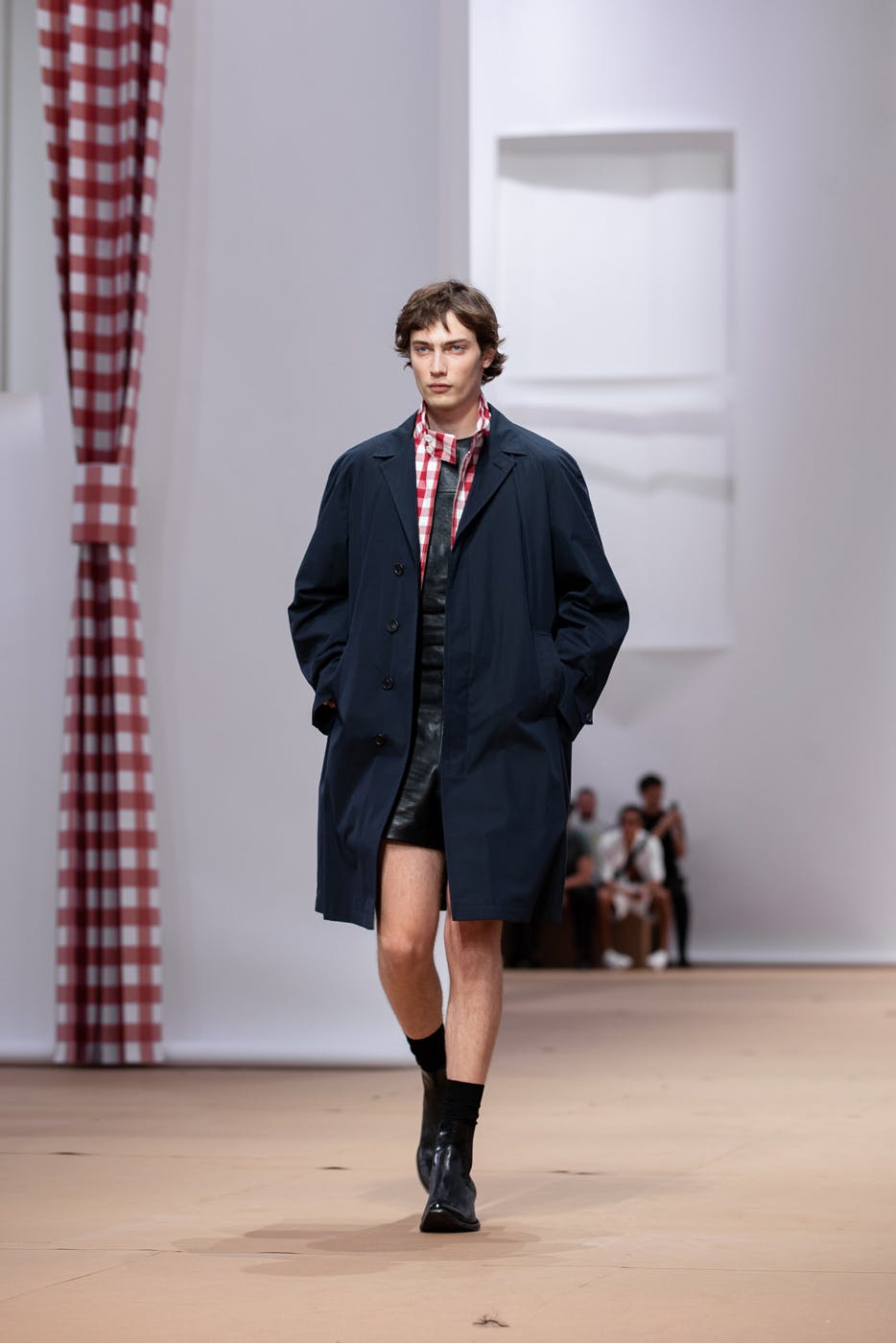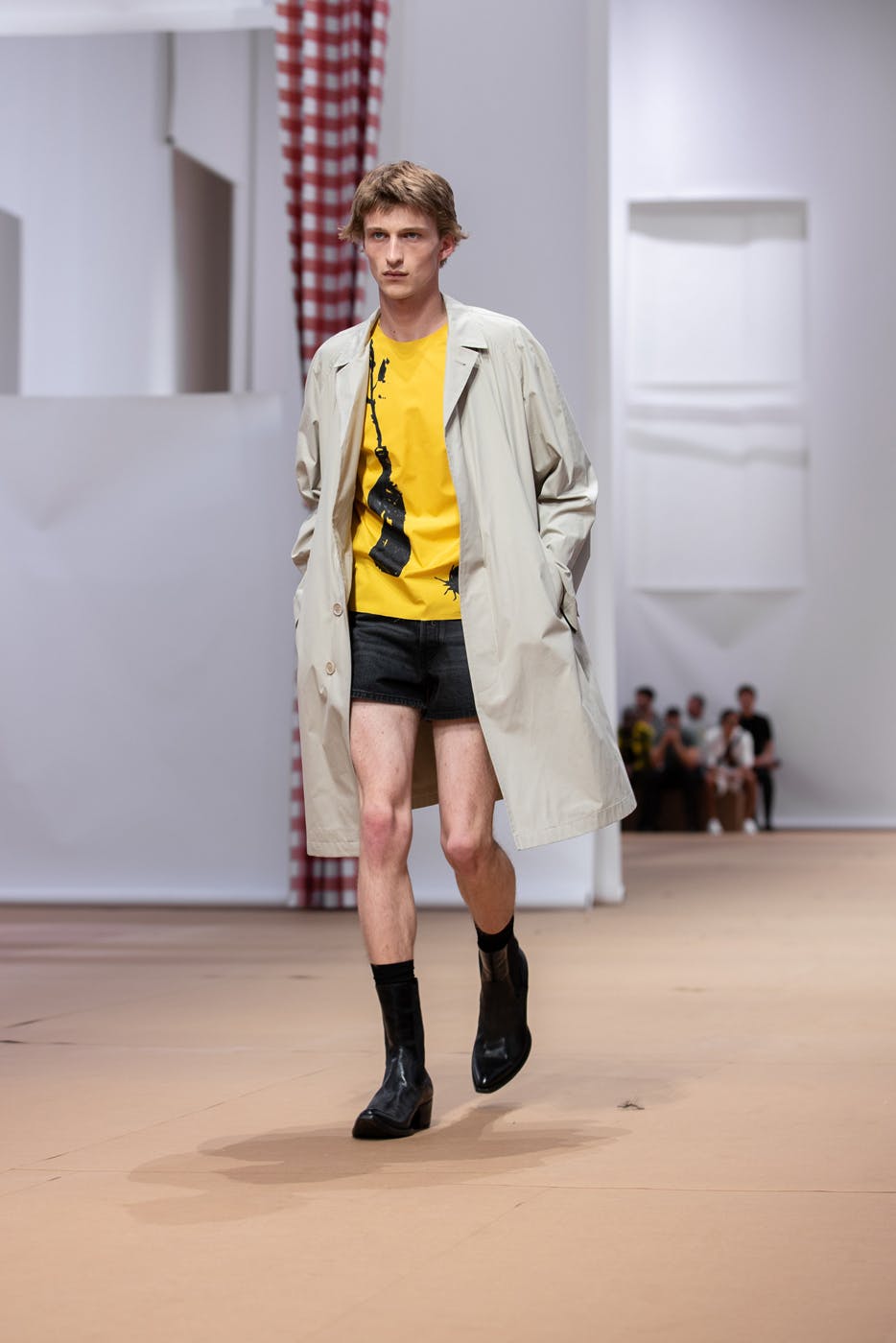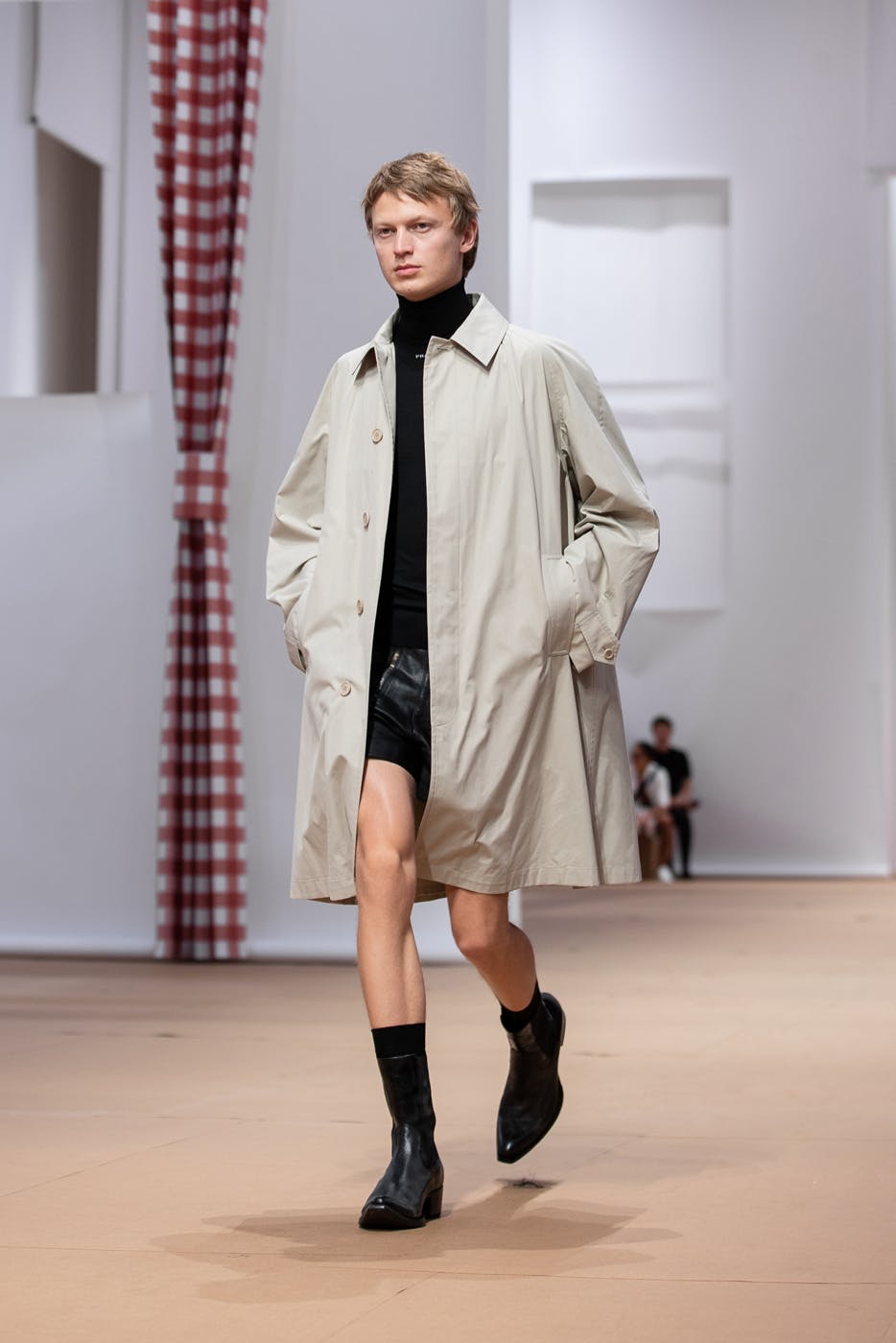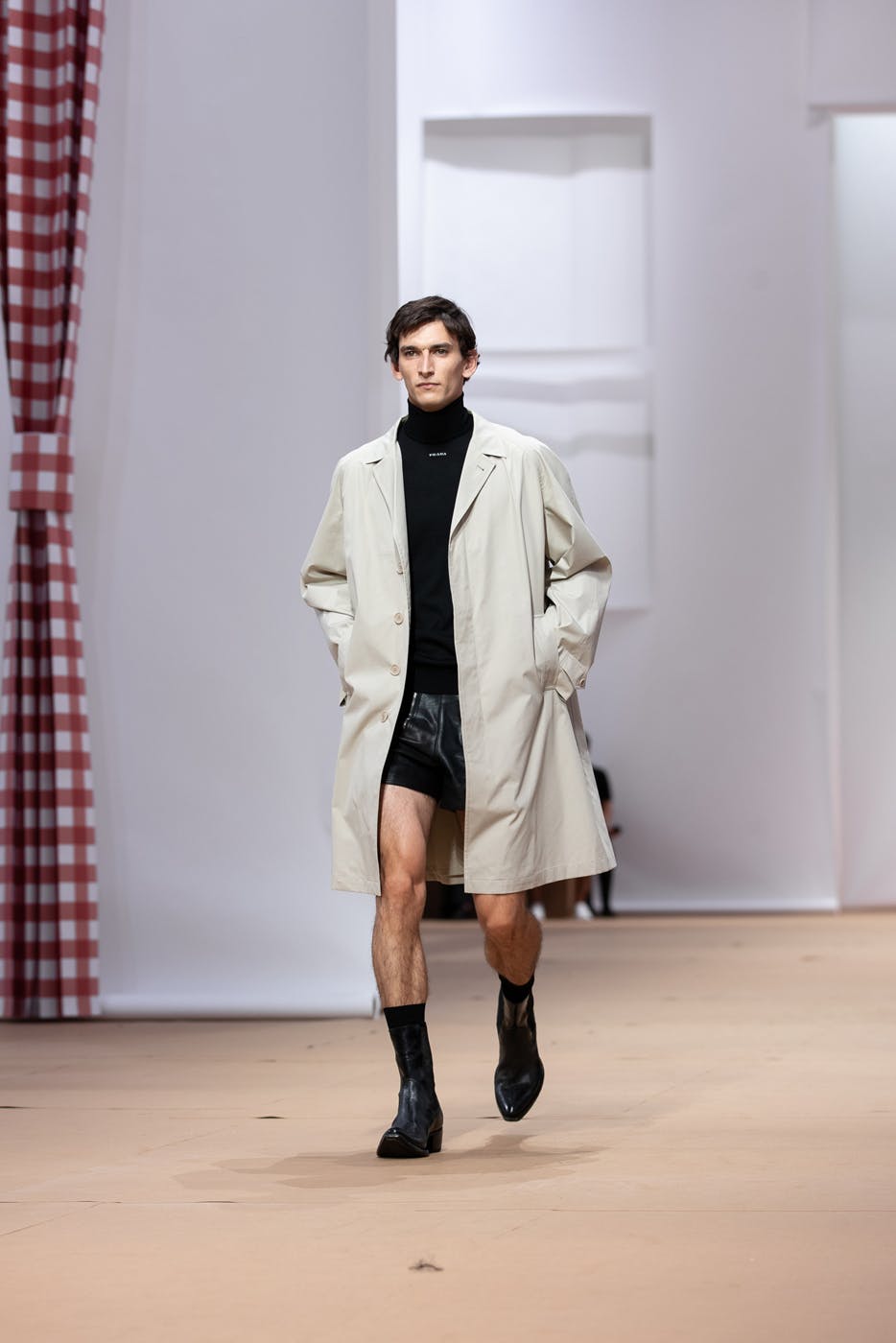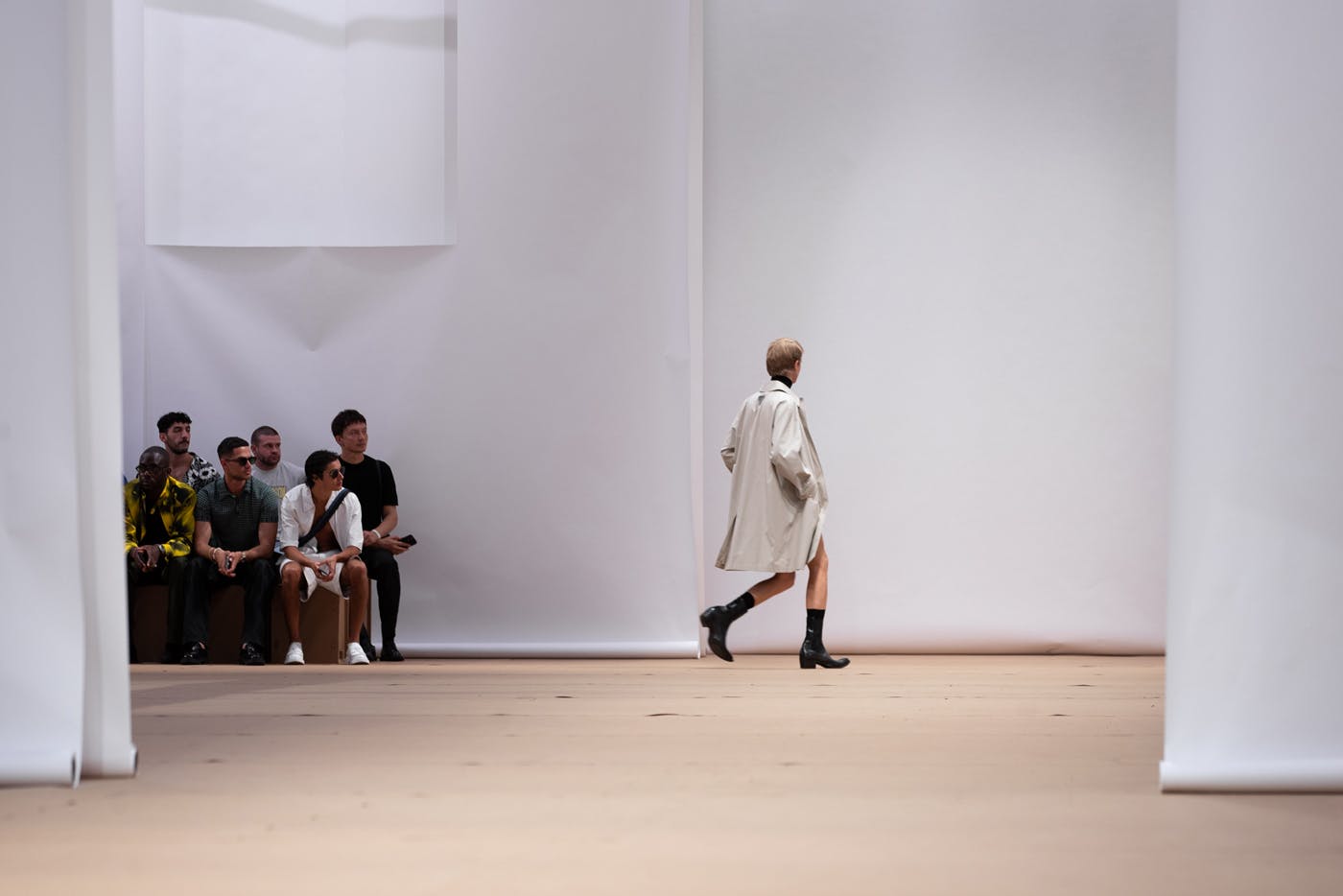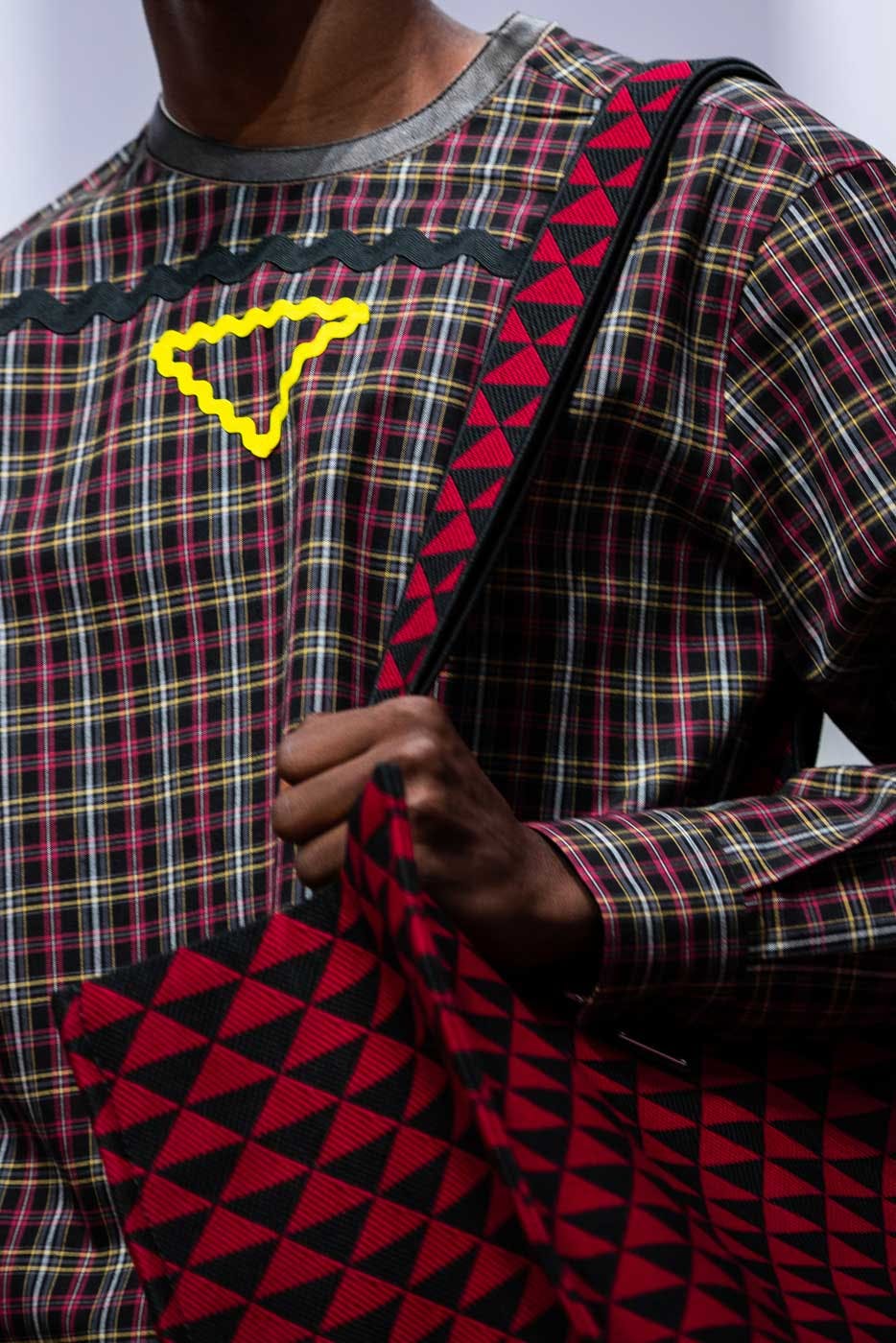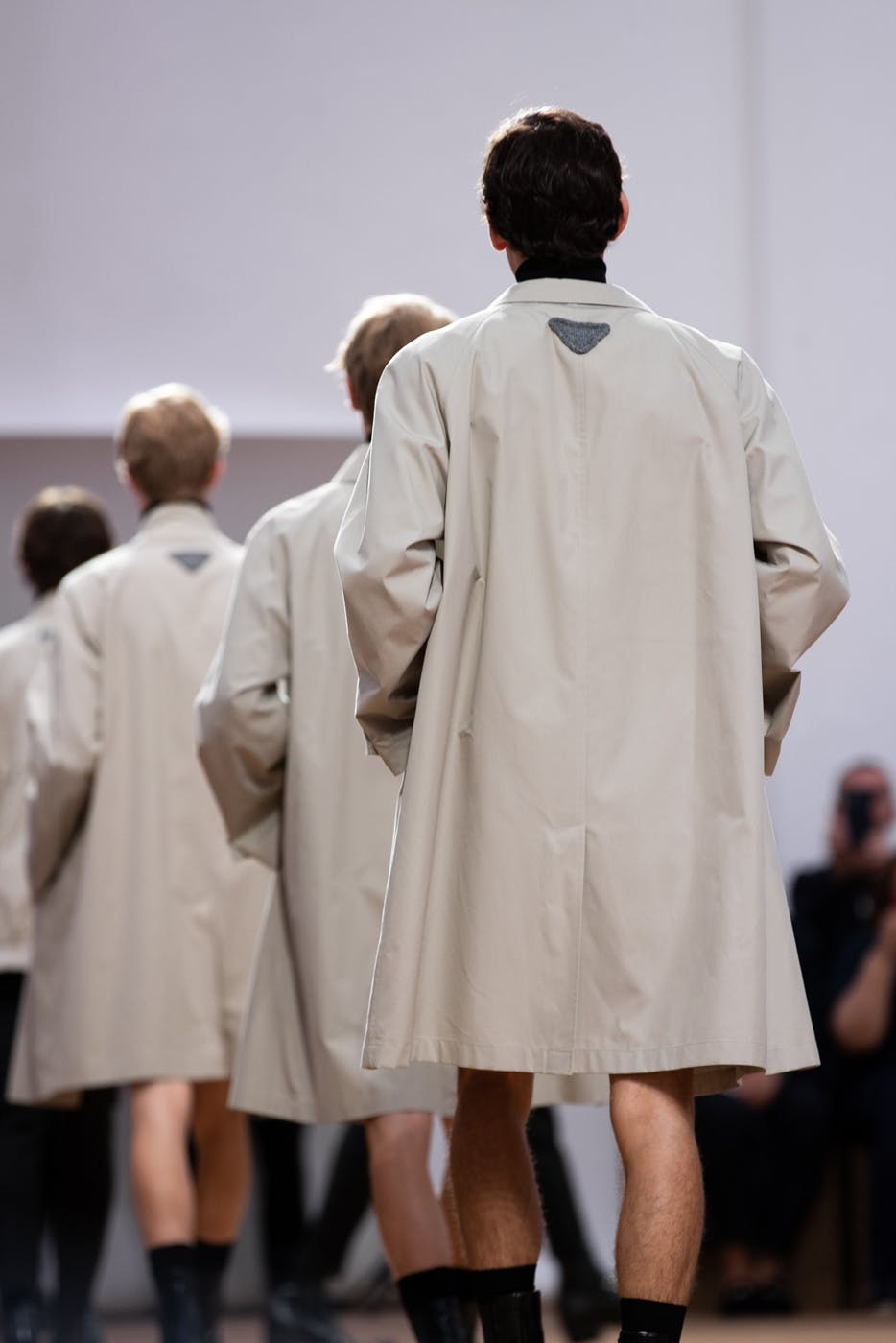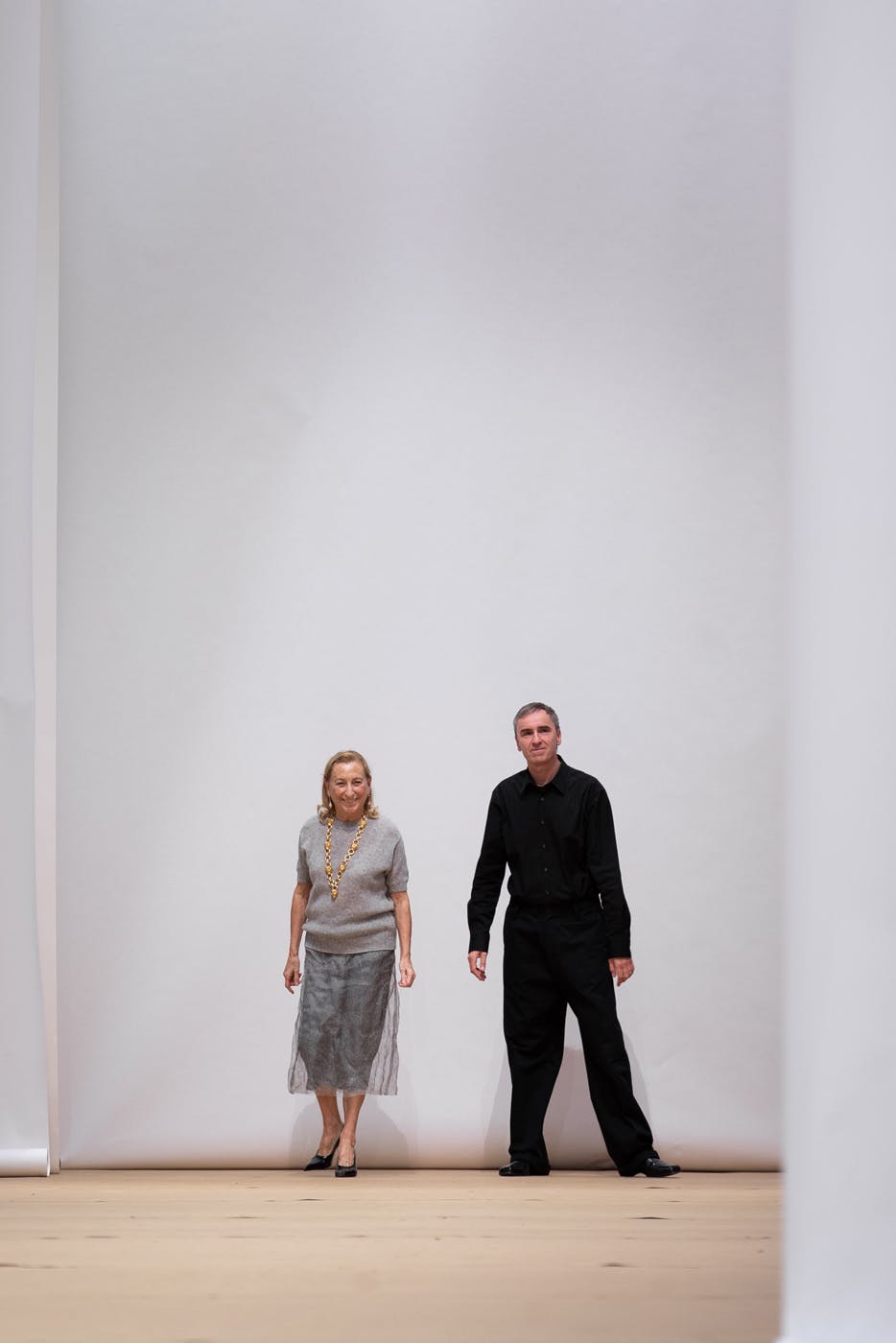 While we're on the subject of shoe preferences, I think it's worth mentioning that's kind of the whole point of Prada SS23: choices, that is. After all, the collection is titled "Prada Choices."
Jorts or leather shorts? Collar or grandad shirts? Double or single-breasted jackets? Gingham or stripes? Tearable paper coat or IRL sturdy material outerwear?
The answer was clear for Prada SS23: this or that, word to Black Sheep.
Clearly, no decision was needed to invite Jeff Goldblum, who mingled with Raf at the SS23 show in an all-white denim ensemble by the brand.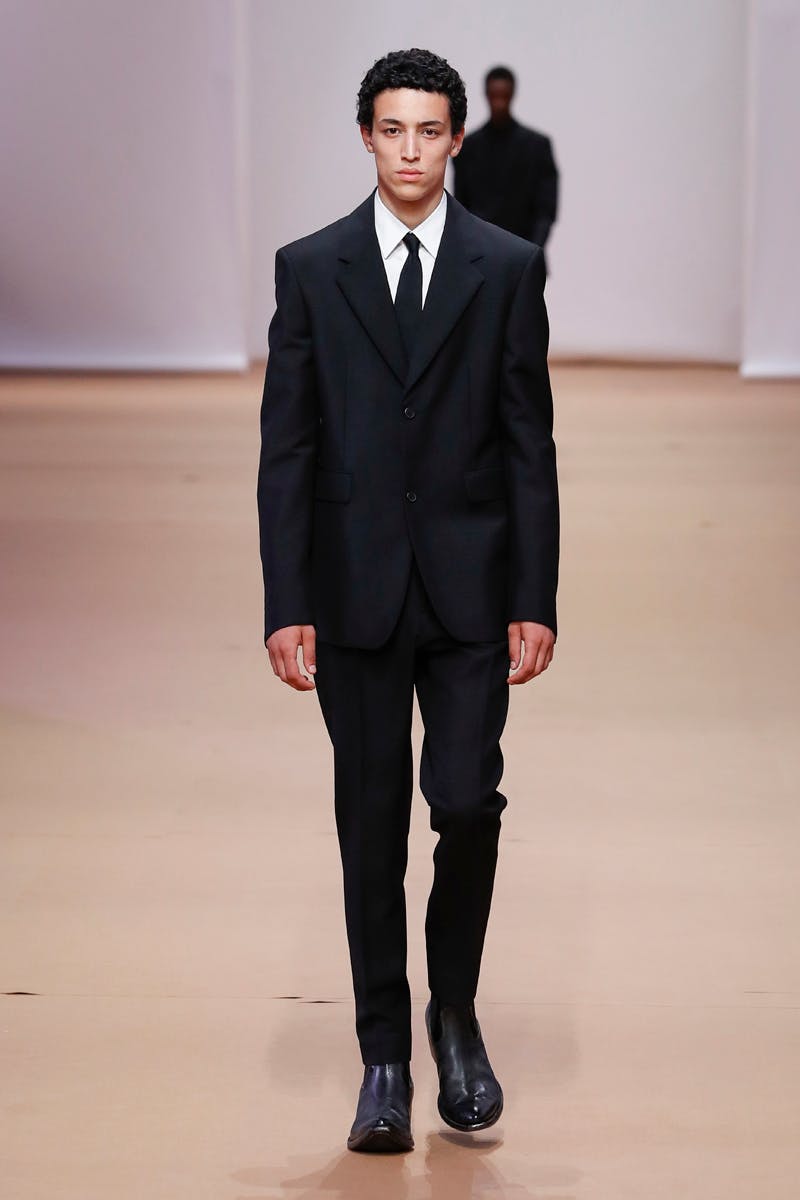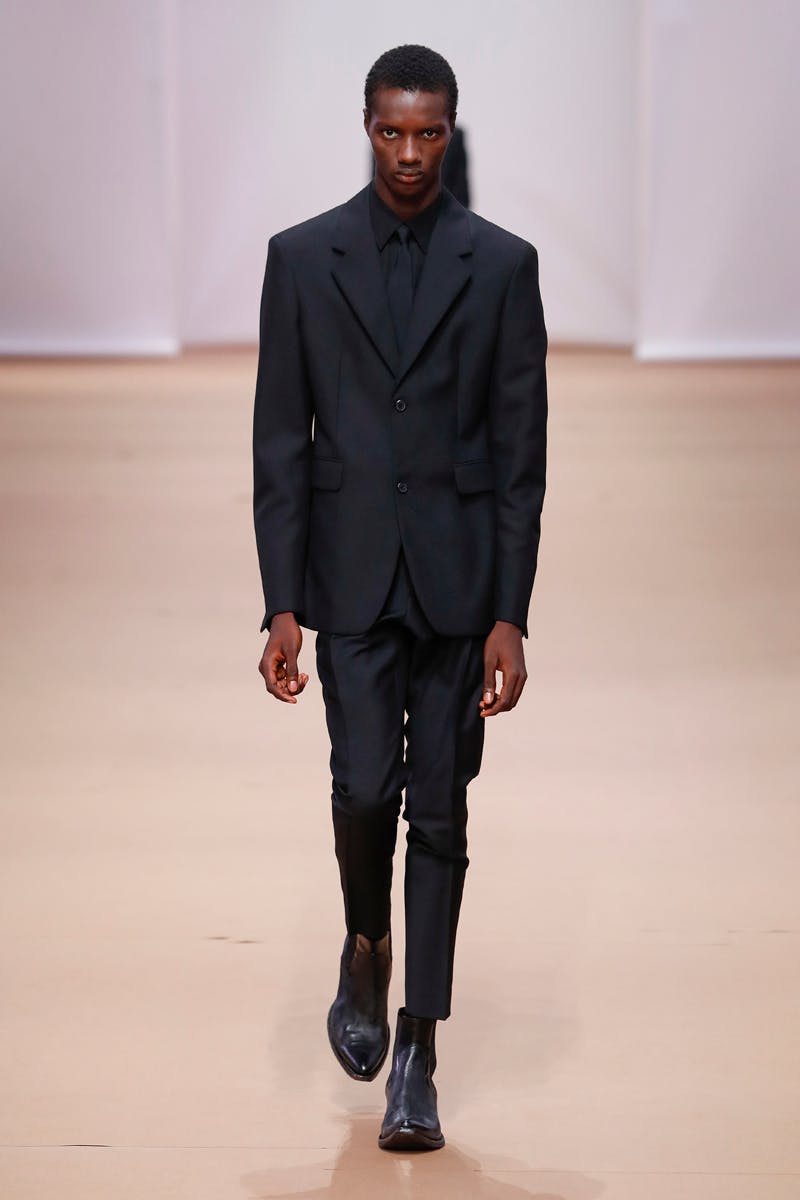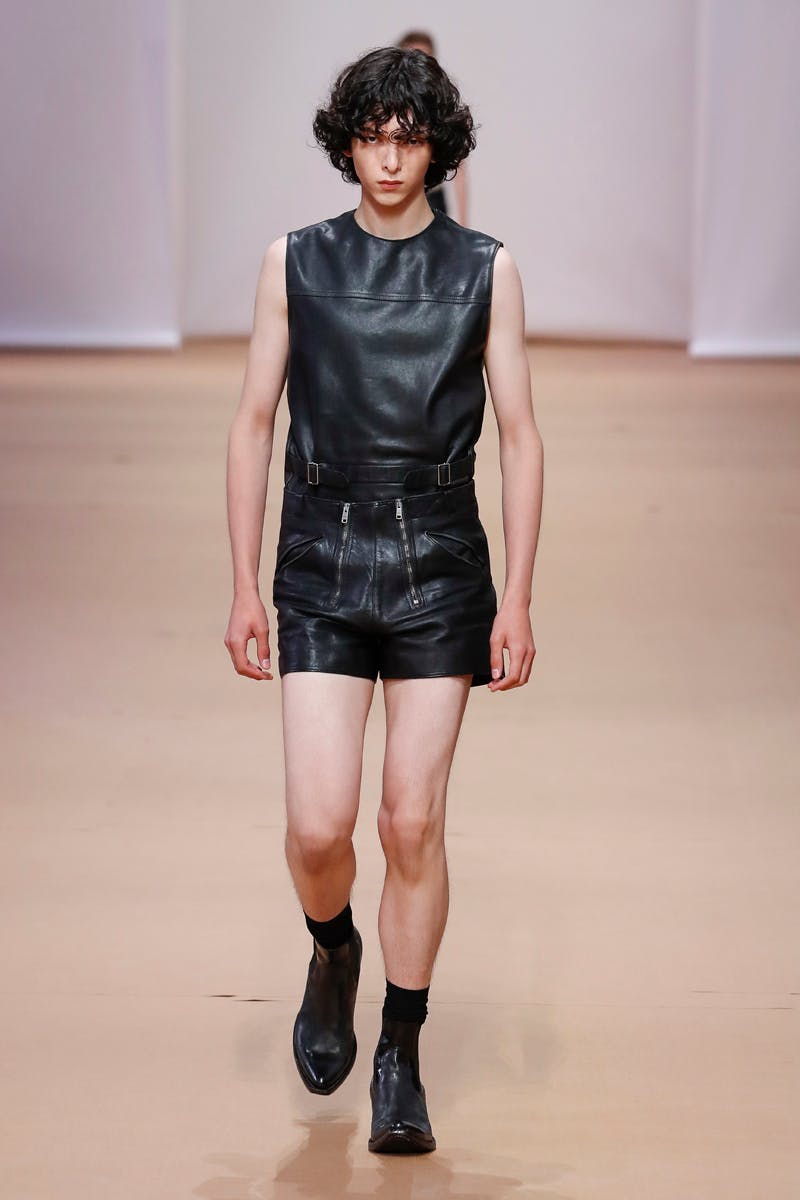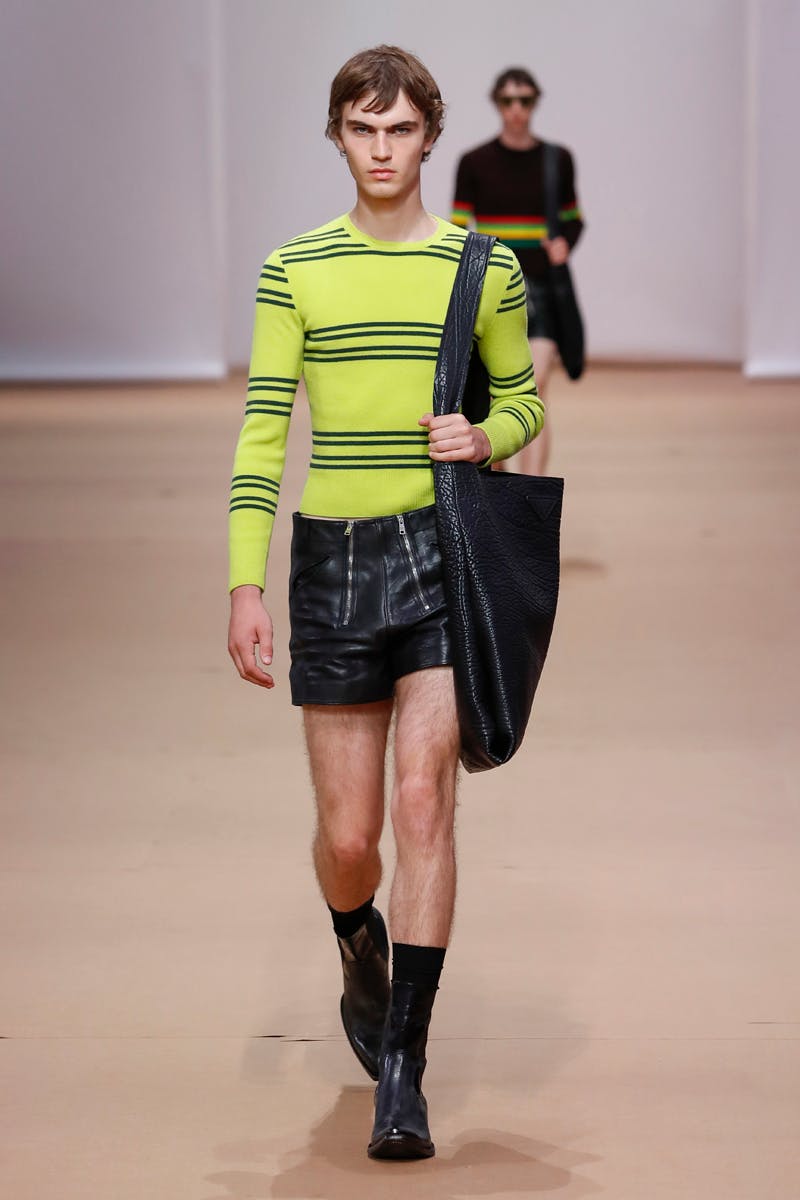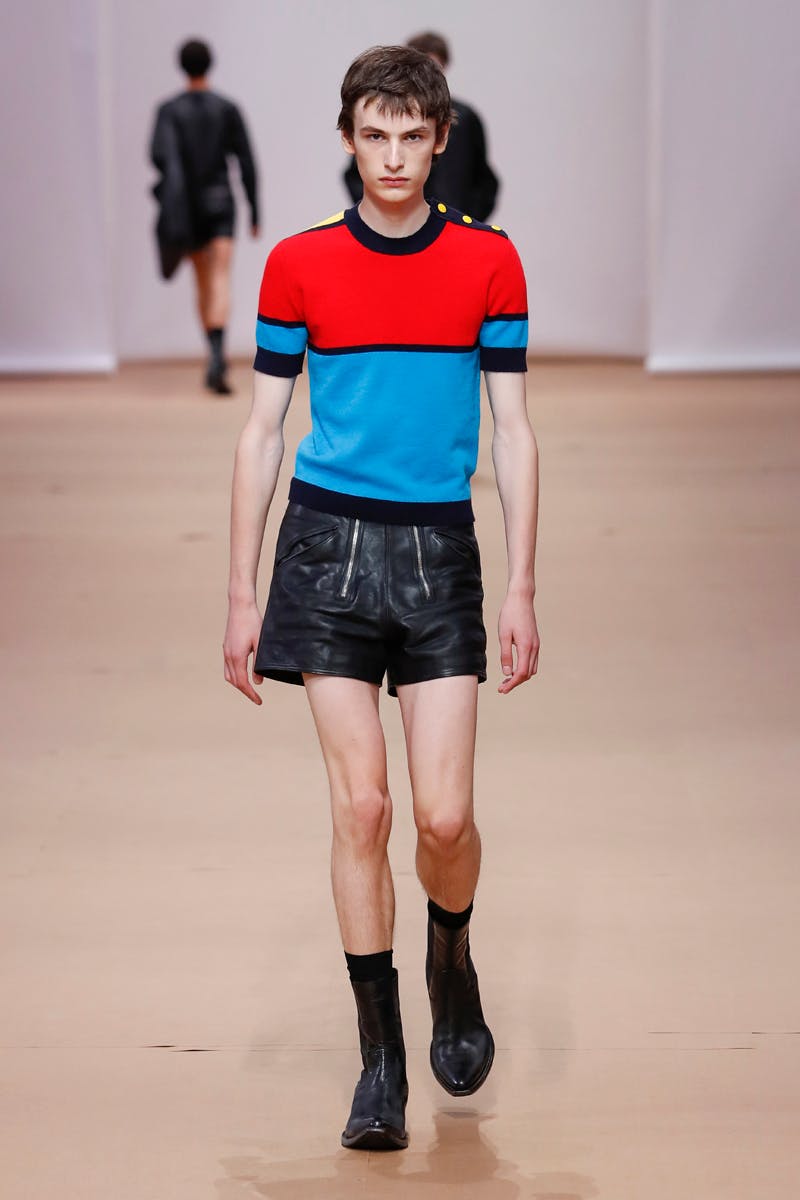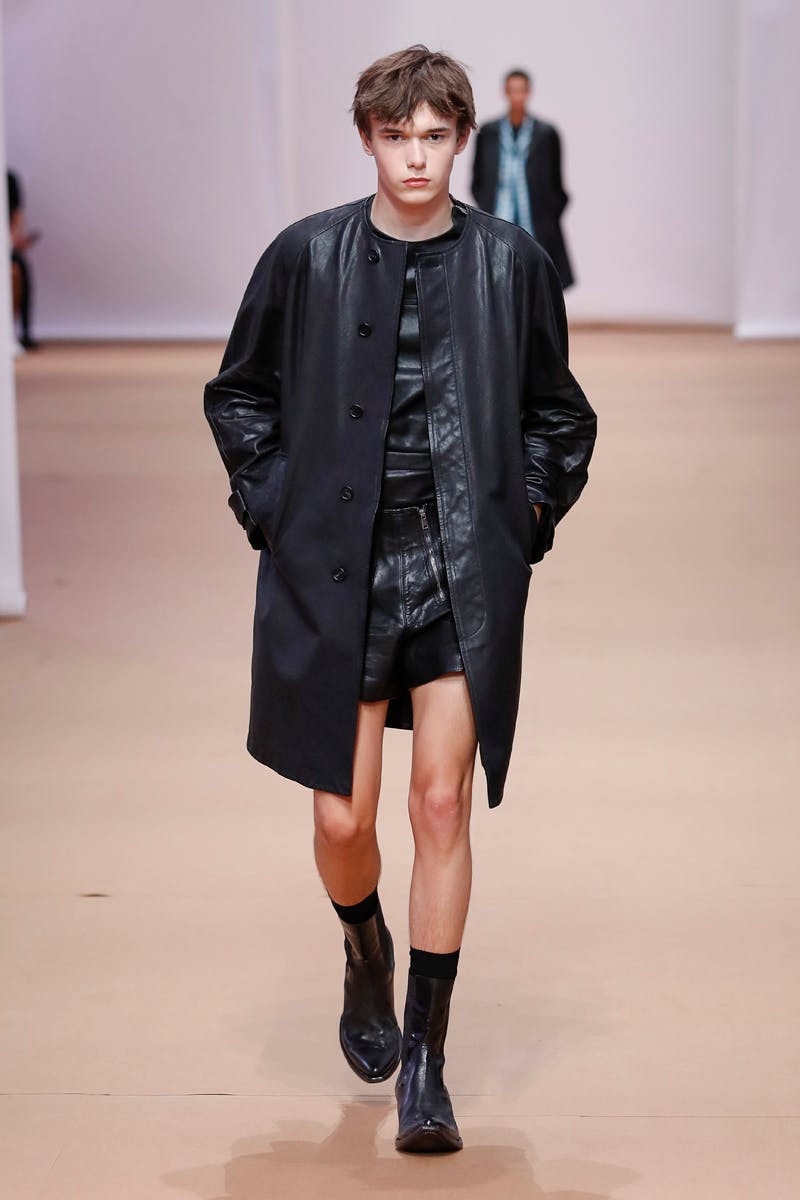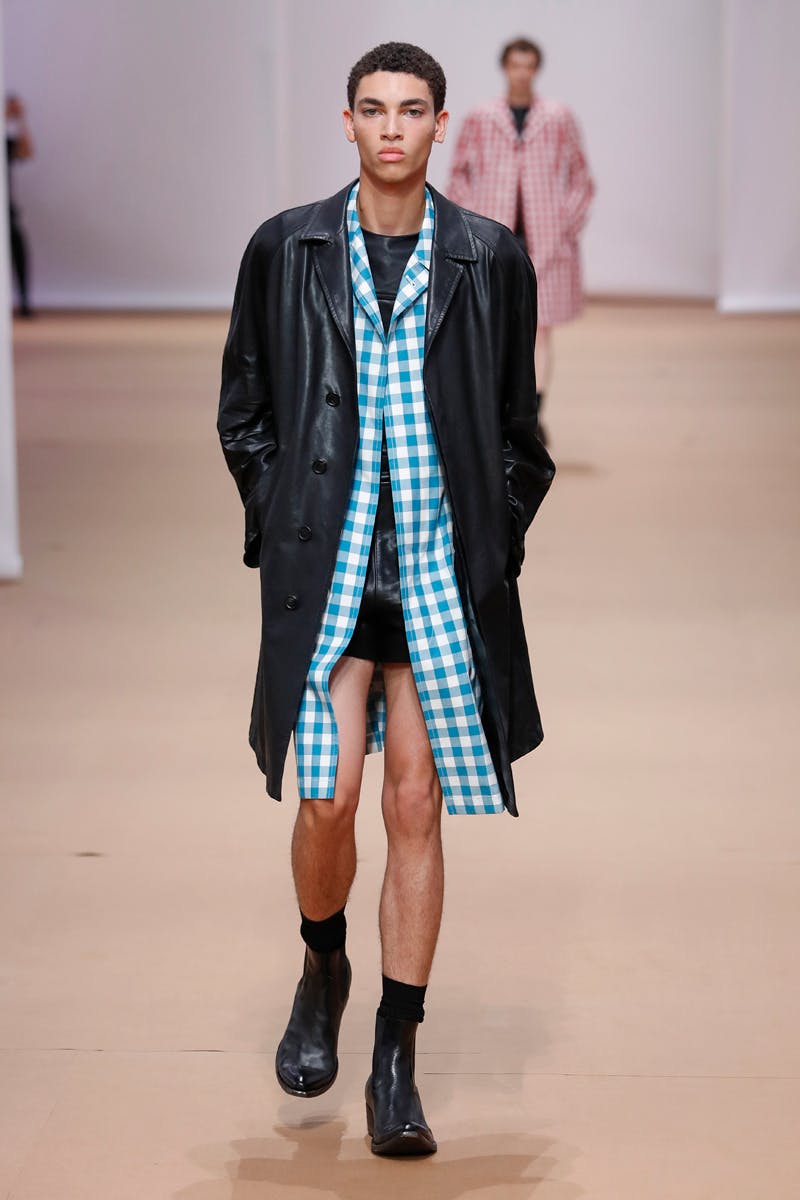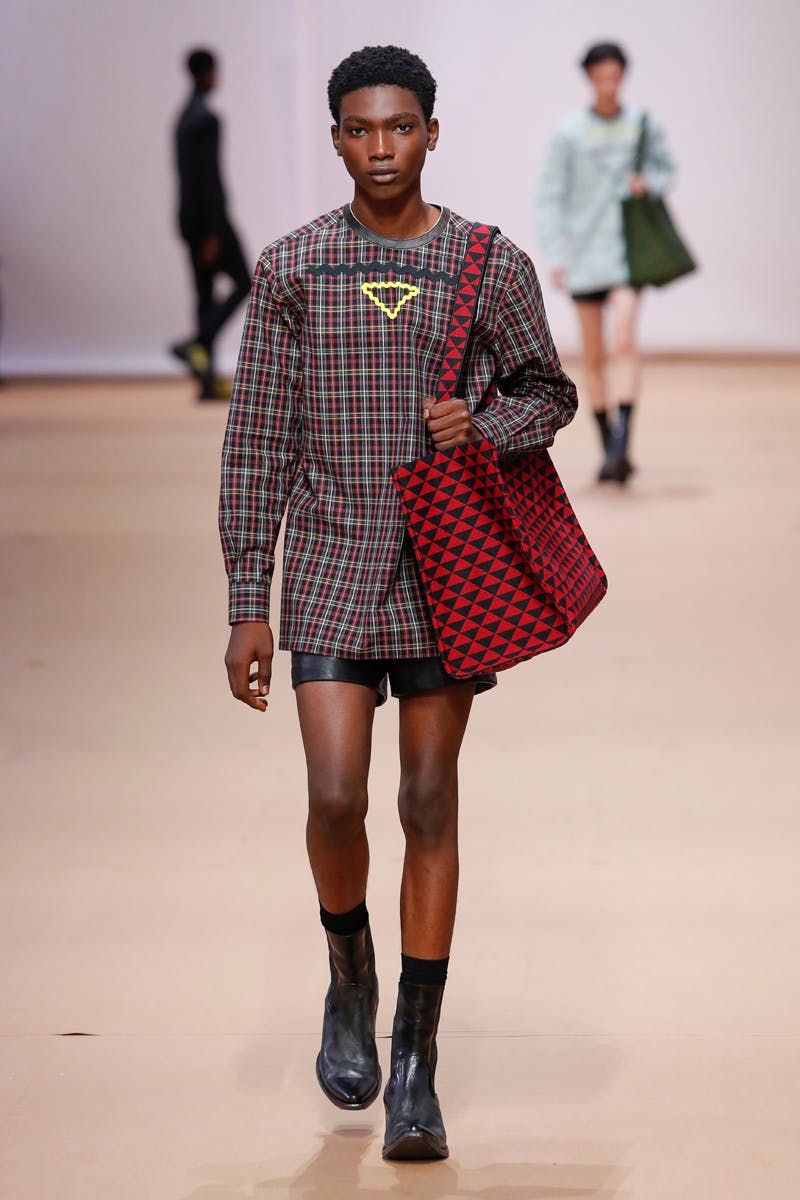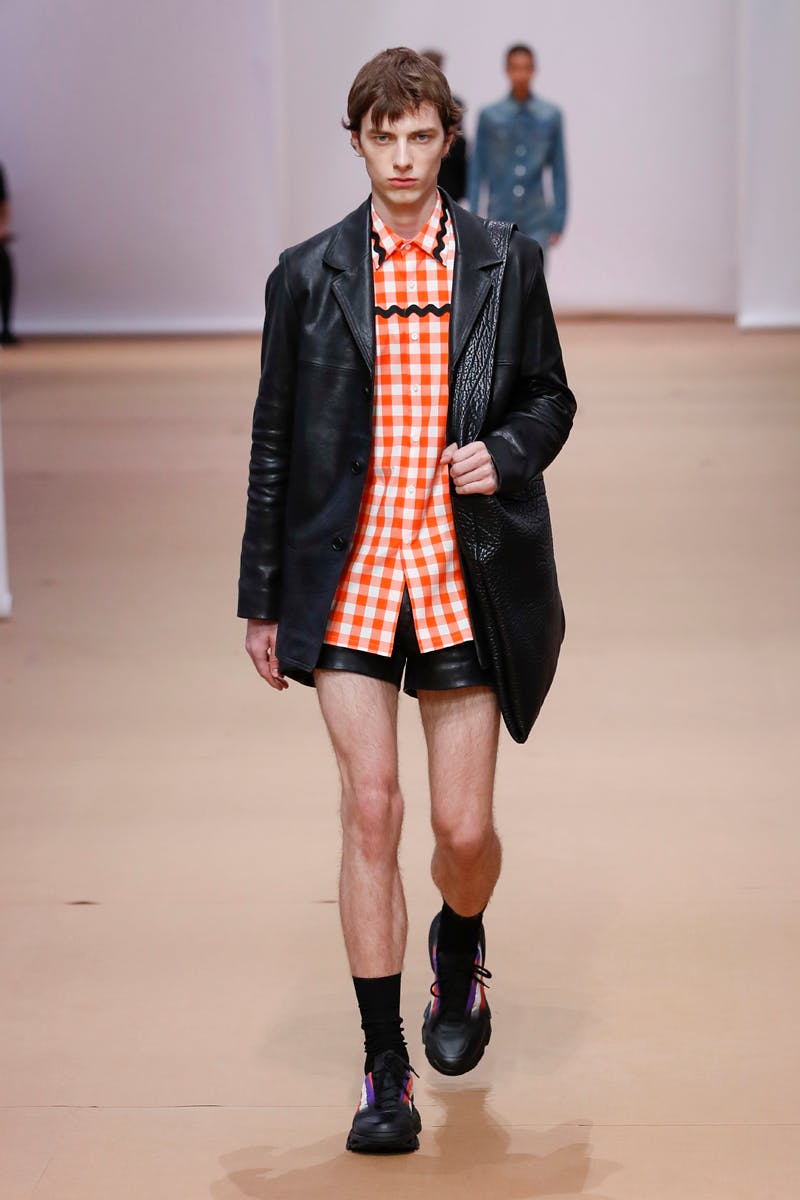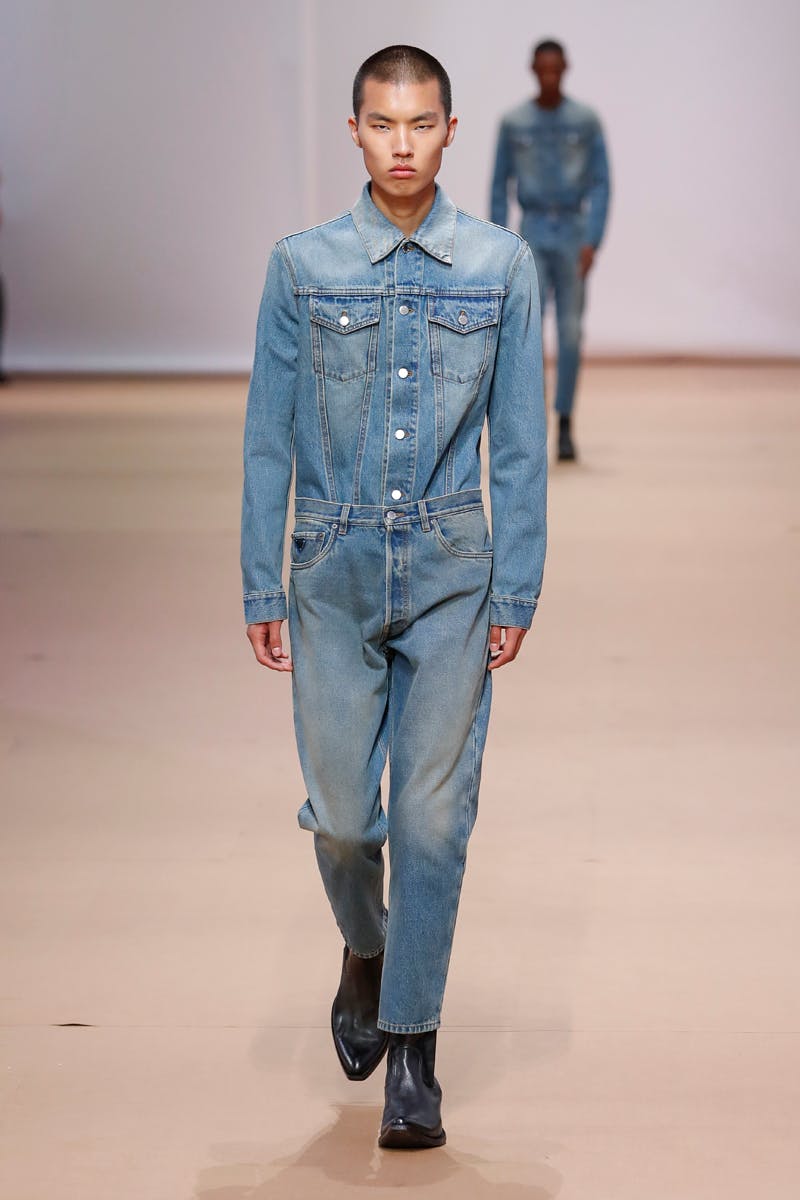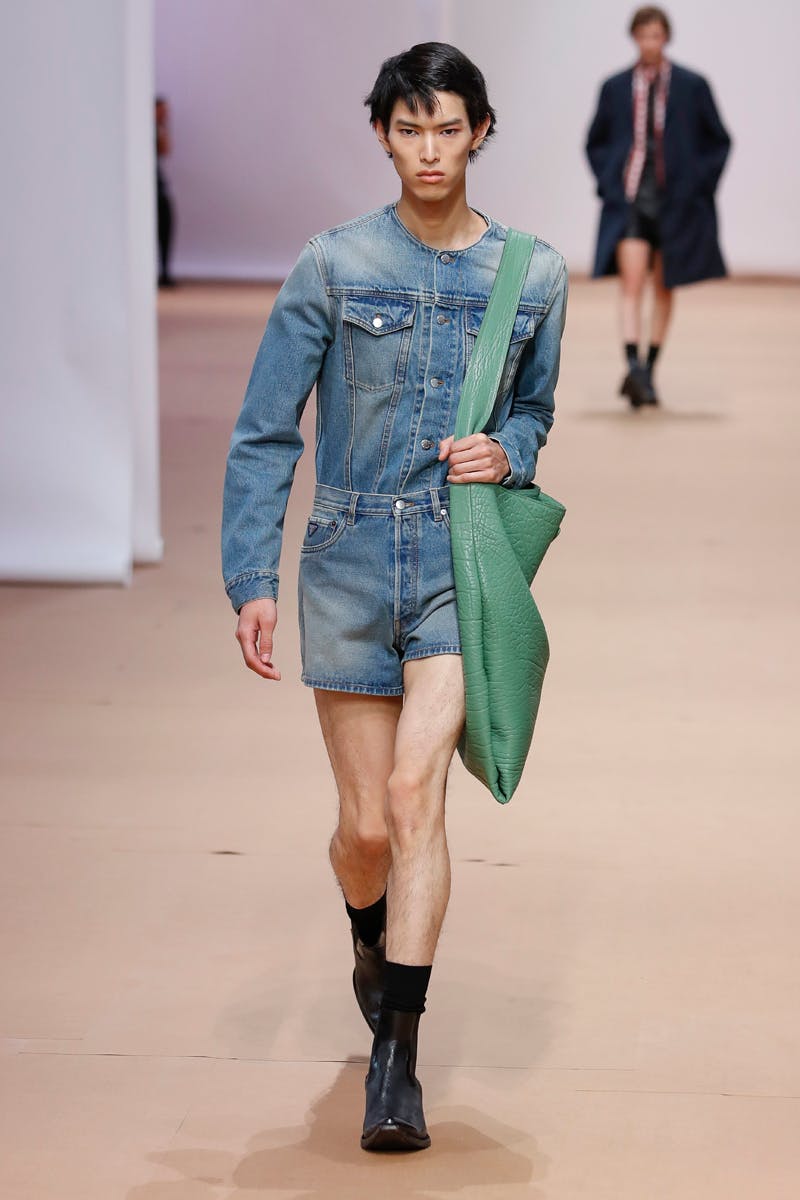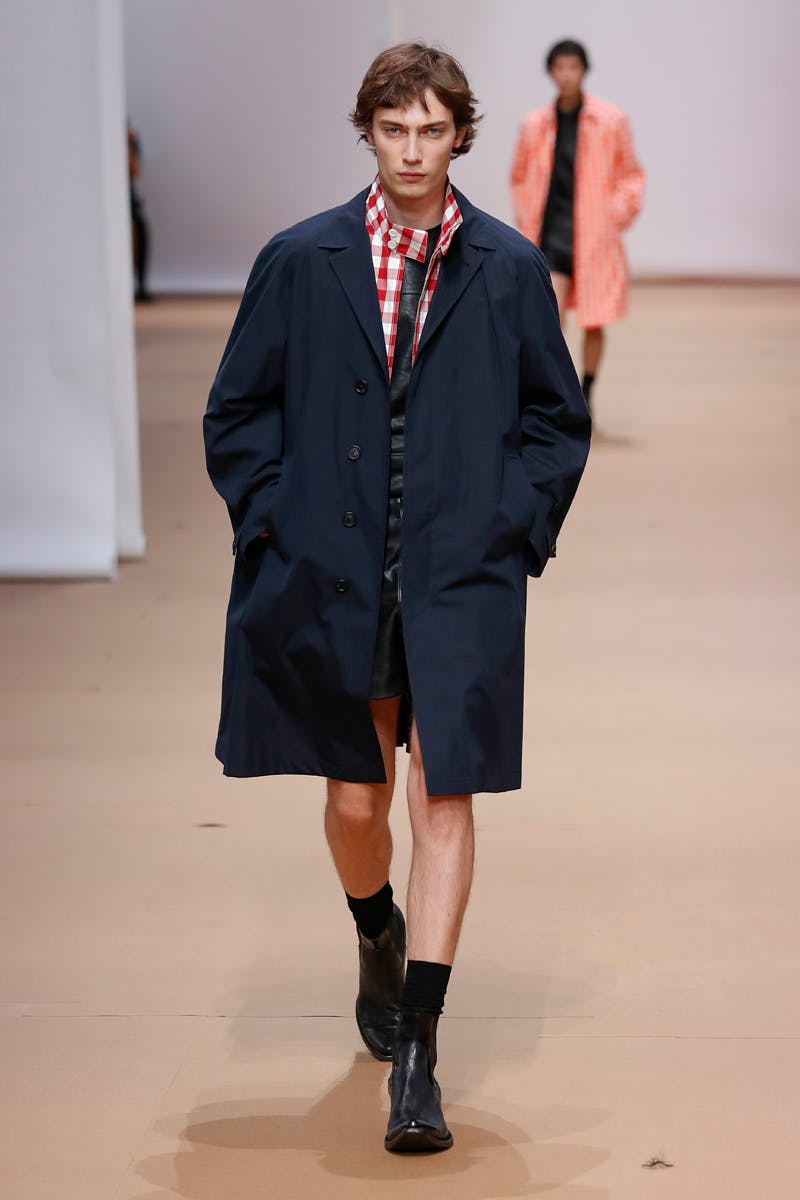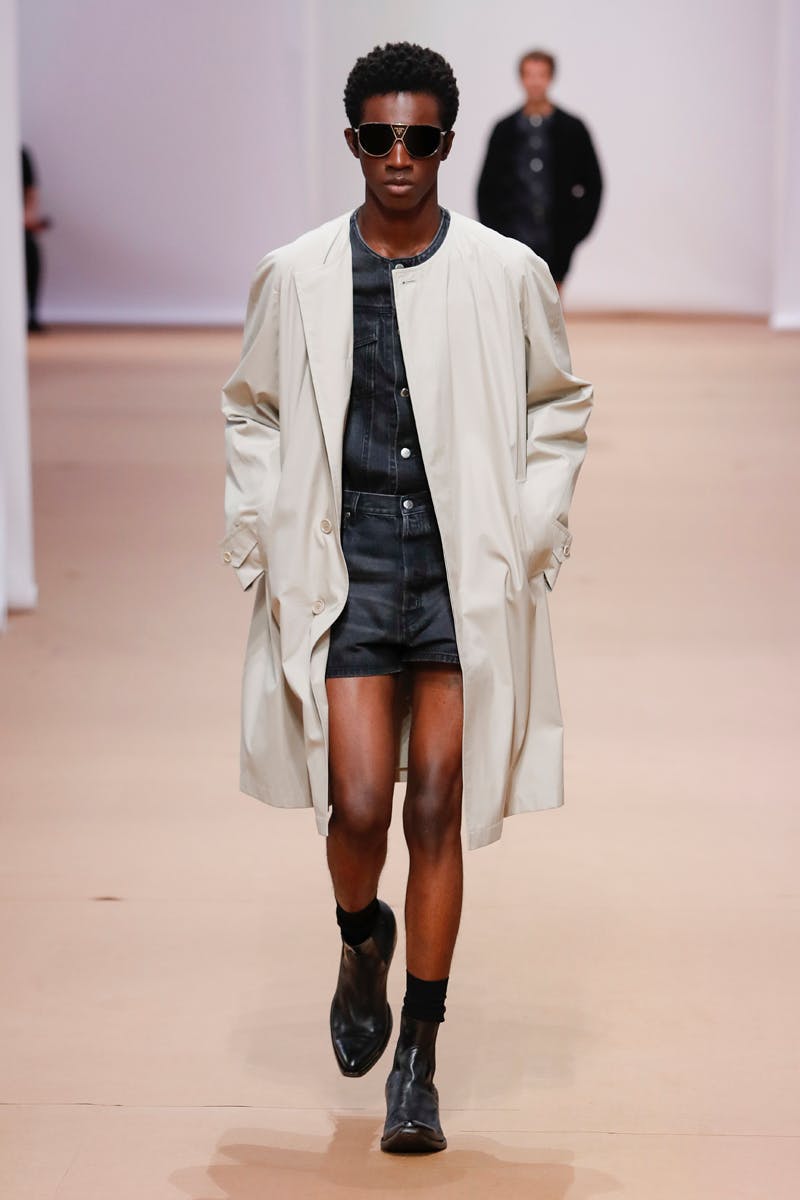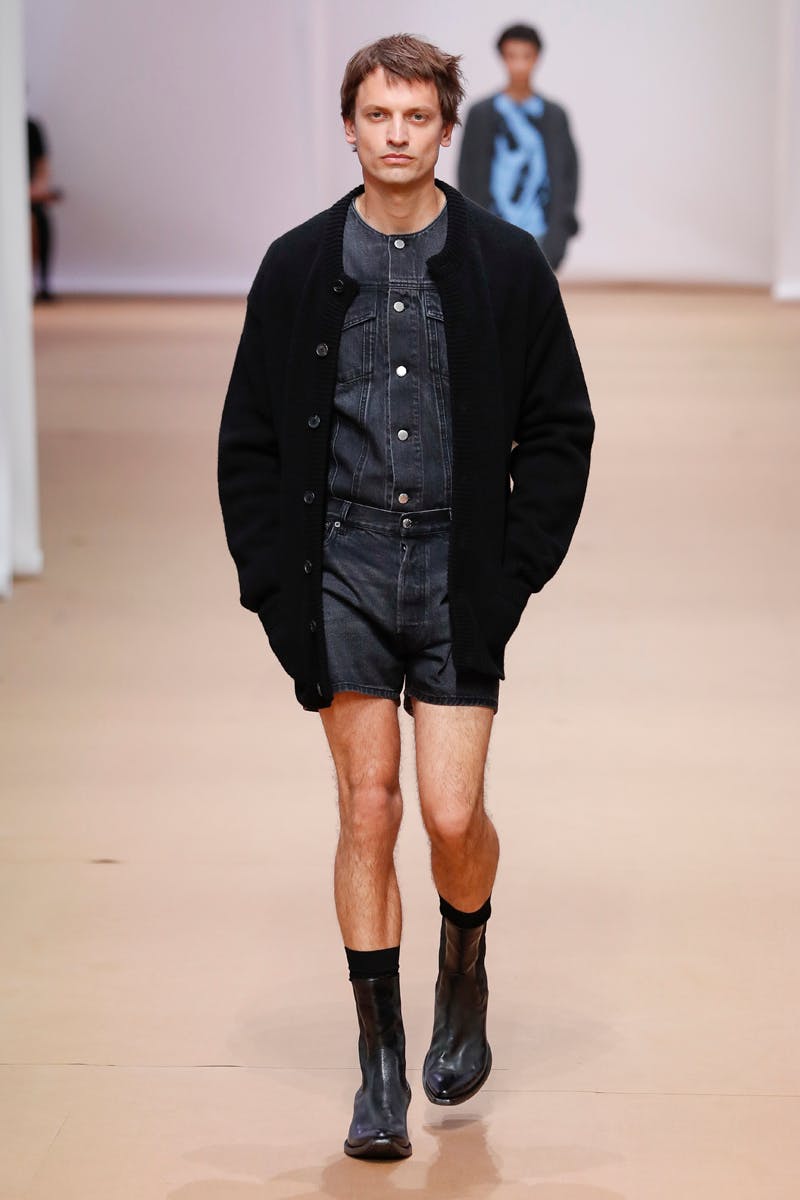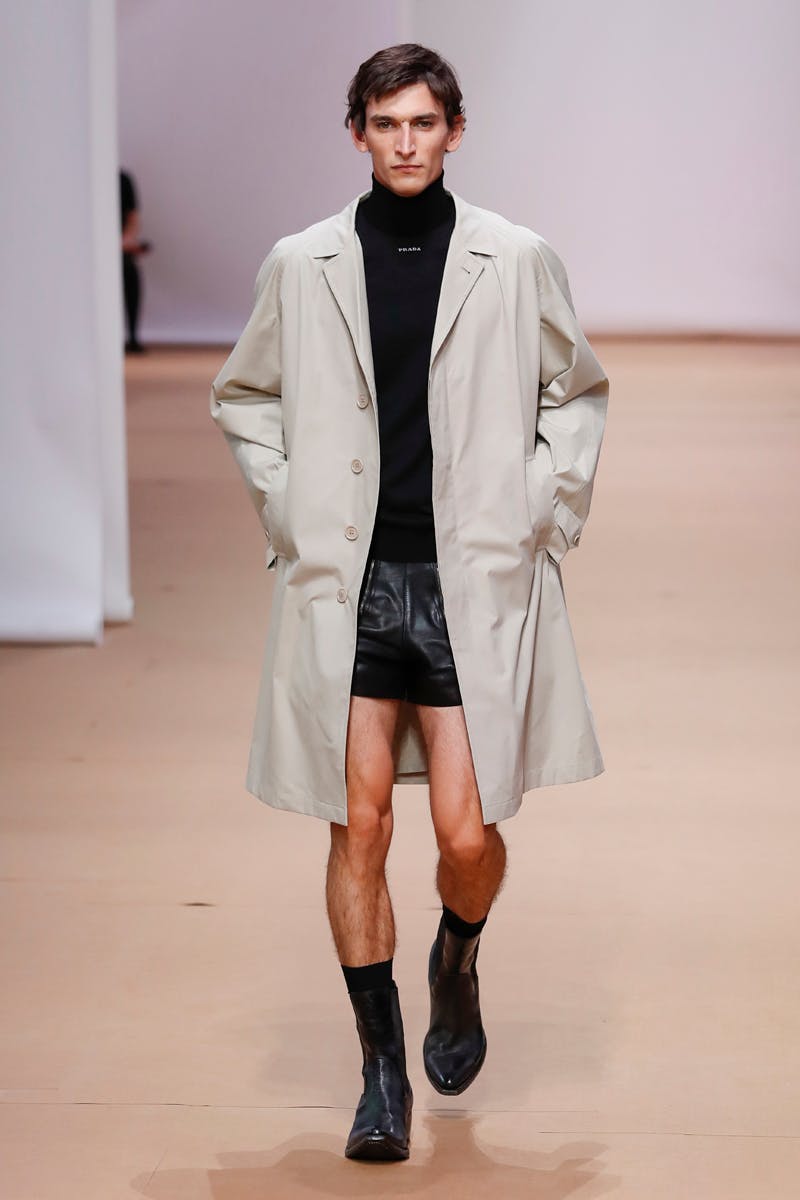 Following several Prada style moments, including the white puffer coat and split-flame print shirt 'fits, the actor-turned-fashionisto essentially became the label's muse and breakout model, closing the brand's FW22 runway show earlier this year.
Indeed, Prada SS23 isn't for the indecisive as it exudes the power in fashion decision-making. Now, it's your turn to choose: Will you be taking your Prada game to Winifred Sanderson status or Jeff Goldblum level?