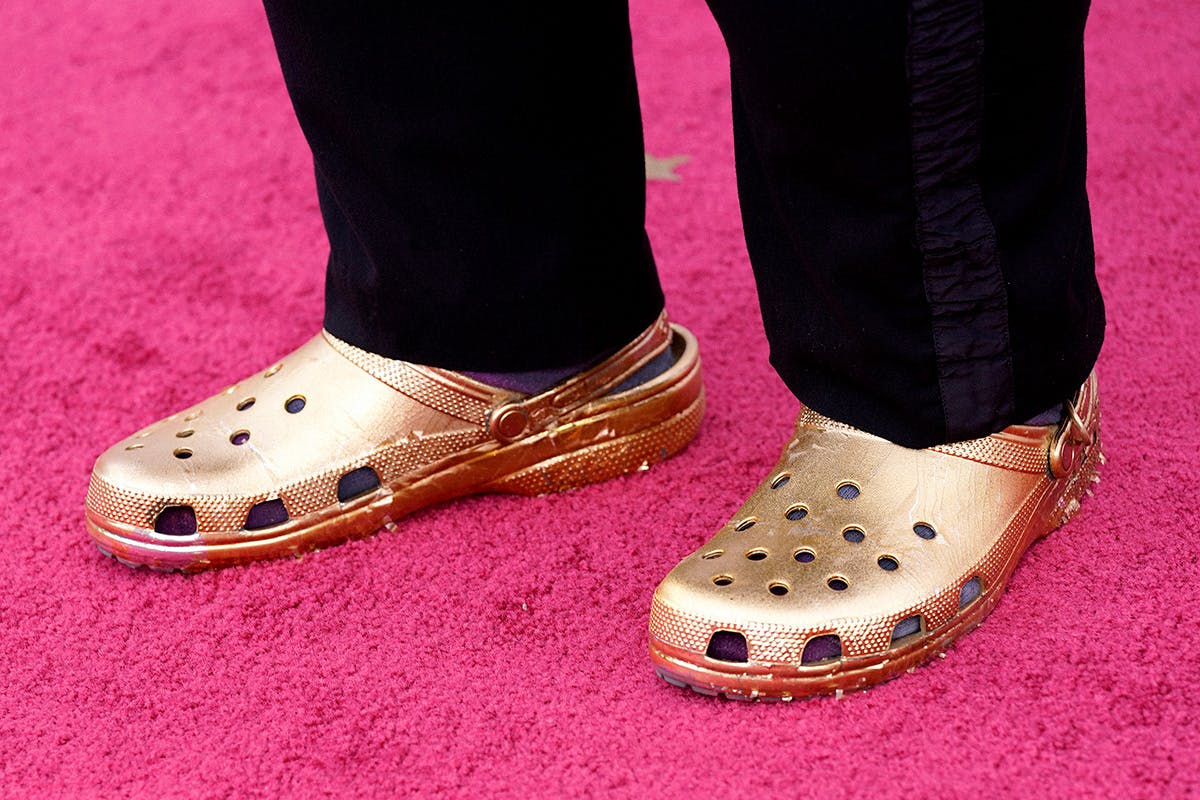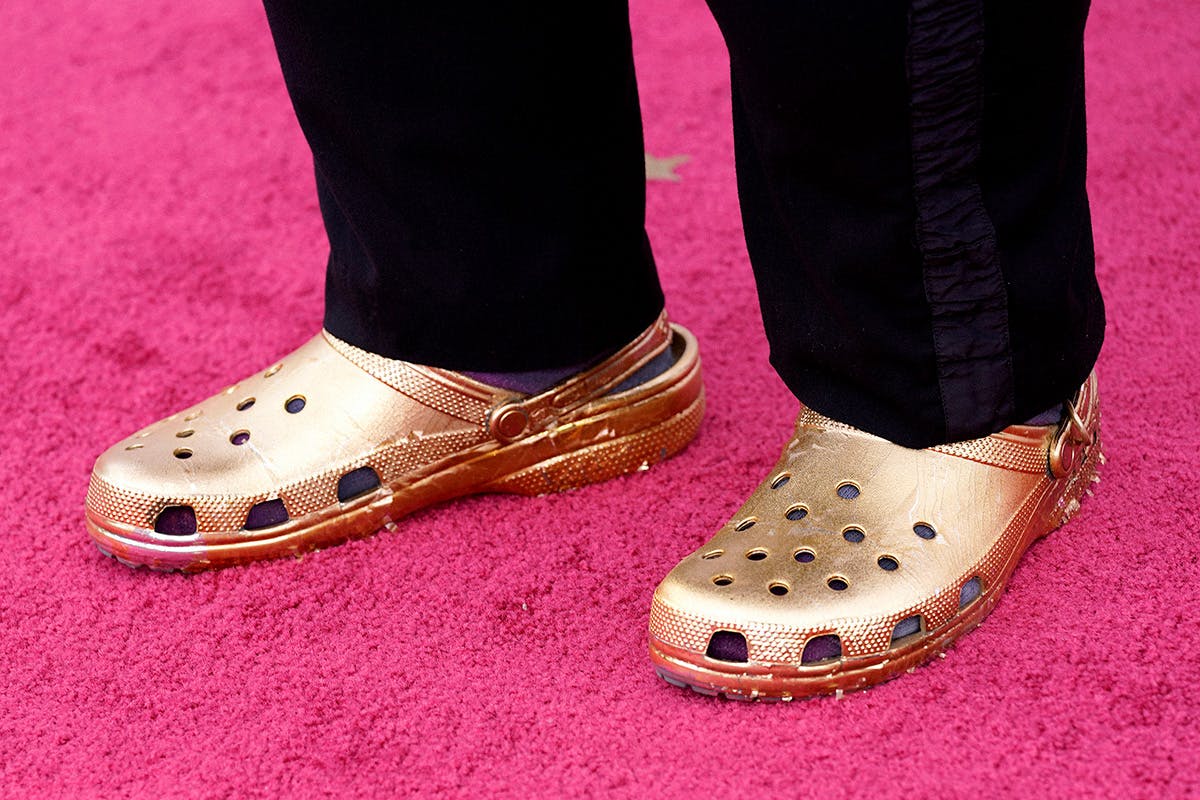 Questlove wearing shiny gold Crocs on the Oscars red carpet is all of us attending our first formal function after 12 months of home office and Corona lockdown.
During this past weekend's Academy Awards show, which was held in-person after last year's show went digital due to the Coronavirus pandemic, The Roots frontman paired a pair of golden Crocs with a navy blue suit resulting in the most interesting outfit of the night.
Wearing anything but your Sunday's Best to a red carpet event was unimaginable just 18 months ago. But after months spent at home wearing the same thing for more days in a row than we'd like to admit,  the rules for what's acceptable and what's not have been completely rewritten.
We've all seen the trend reports – both here on Highsnobiety and across the web — that lockdown led to a surge in popularity of loungewear, sportswear, and comfortable clothing. Crocs and other sandals or open-toe footwear styles have also benefited.
Sandals and slides have seen a huge boom in value on the resale market, as evidenced by Highsnobiety's 2020 year-end sneaker report. So it shouldn't come as a surprise that Questlove wanted to maintain the same level of comfort he likely has at home on the red carpet. And let's be honest, would we have done it any different?
Questlove's choice to pair a suit with Crocs is wild, to say the least. It definitely wouldn't have worked before the pandemic and — if we're being totally honest with ourselves — it still doesn't really work now. But we're at a crossroads in fashion, where the importance of comfort can't be understated. With that in mind, Questlove's outfit totally makes sense.
Questlove colored his Crocs gold, a sign that he clearly knew where he was going and what he was doing. Make no mistake, this was as intentional as Zendaya matching her custom Valentino to her facemask. If anything, this was a rallying cry for the rest of us. Those that want the best of both worlds — pre- and post-pandemic.
Do like Questlove and shop some Crocs here
(Available at 2 Merchants)
(Available at 2 Merchants)

(Available at 2 Merchants)
(Available at 2 Merchants)
To stay updated on everything happening in the sneaker world, follow @highsnobietysneakers on Instagram, check out the best sneakers to add to your rotation this week, and sign up to our newsletter for the latest sneaker news sent straight to your inbox.
Want to keep browsing? Head to the Highsnobiety Shop for more products that we love. Highsnobiety has affiliate marketing partnerships, which means we may receive a commission from your purchase.