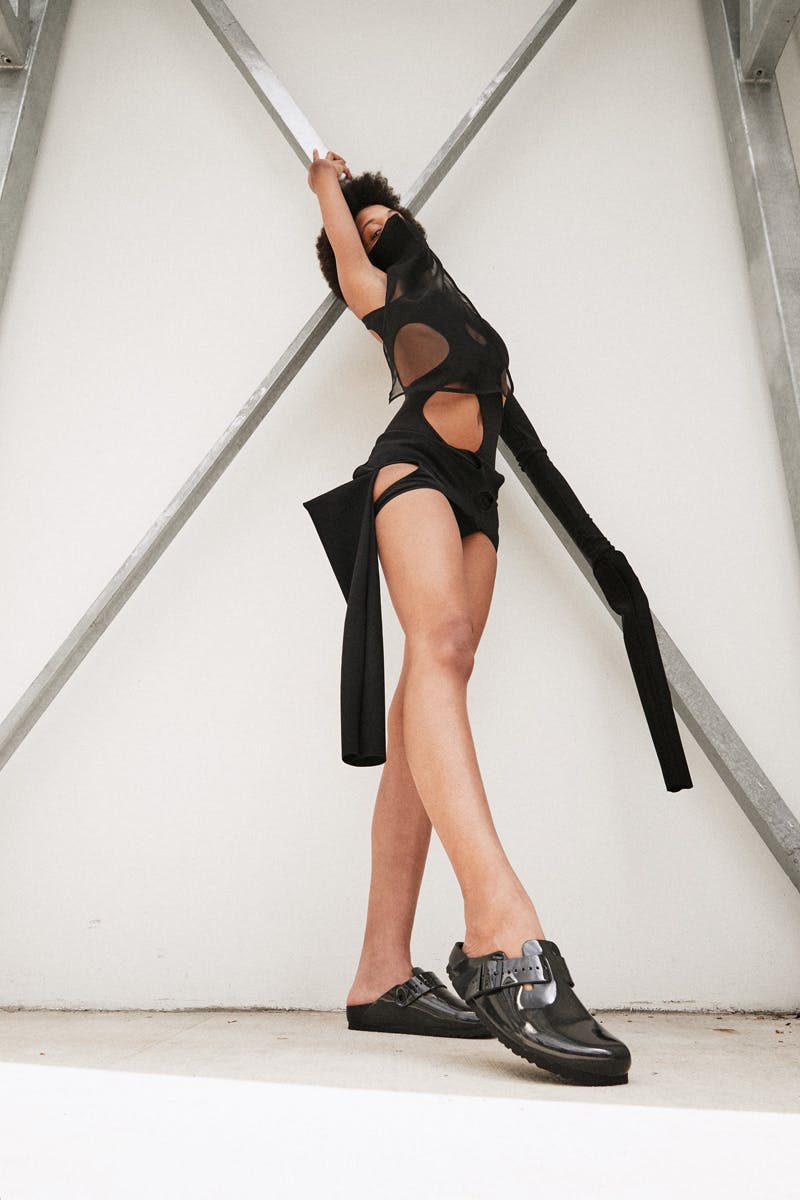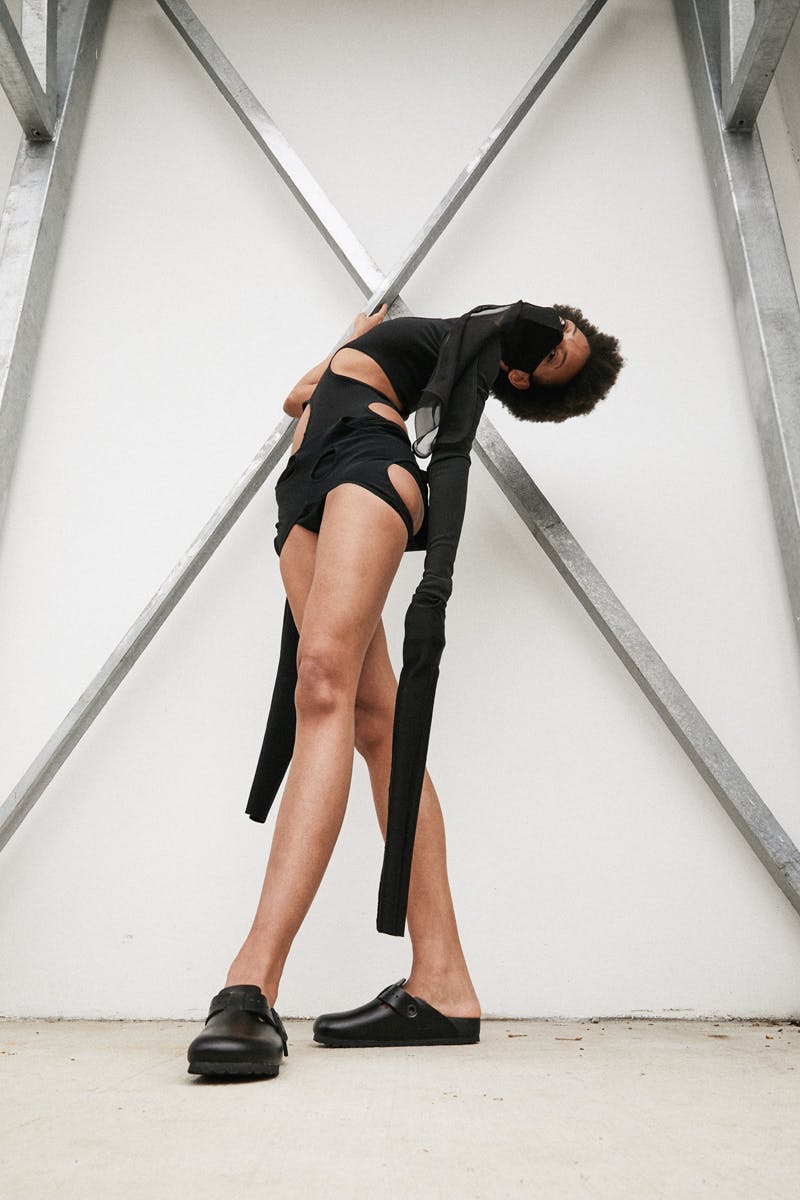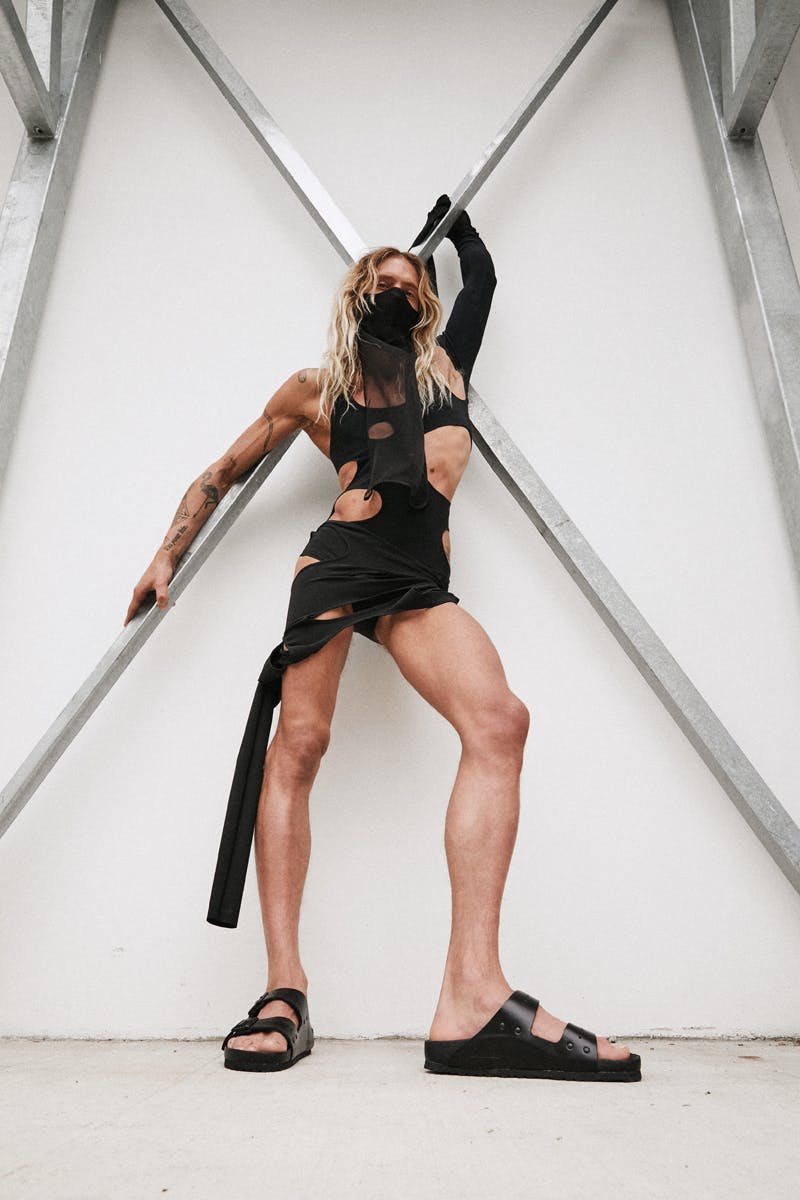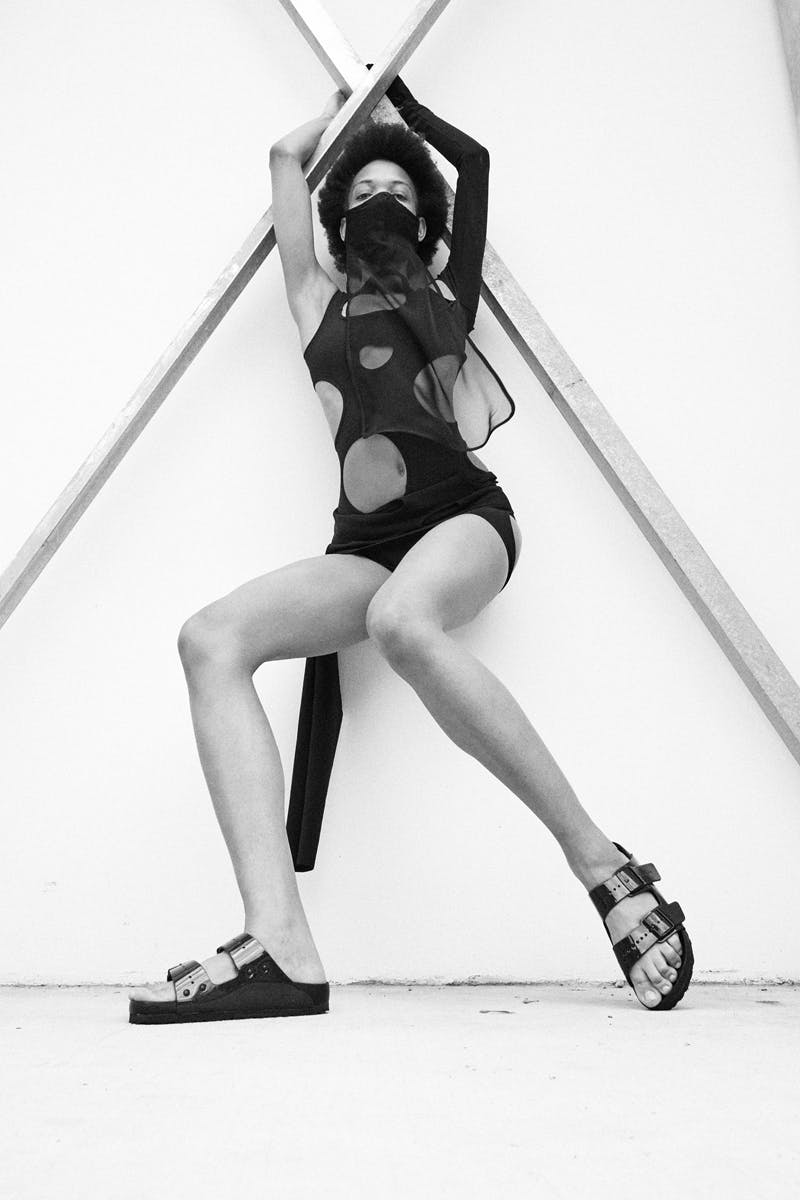 When Rick Owens first partnered with Birkenstock back in 2018, the duo dropped some far-out furry sandals and ultra-tall socks. Future drops would slightly pare back the fabric experimentation, instead doubling down on branded buckles. However, the pair's latest effort finds a middle ground, toying with textiles in a previously-unseen manner.
Classic Birkenstock shapes —the Arizona and Boston — join Owens' preferred Rotterdam for three elevated silhouettes. Naturally, Owens has imagined the sandals in timeless black soft leather, but he's also dishing out the Arizona and Boston in glossy "foiled" leathers that betray the collection's industrial influences.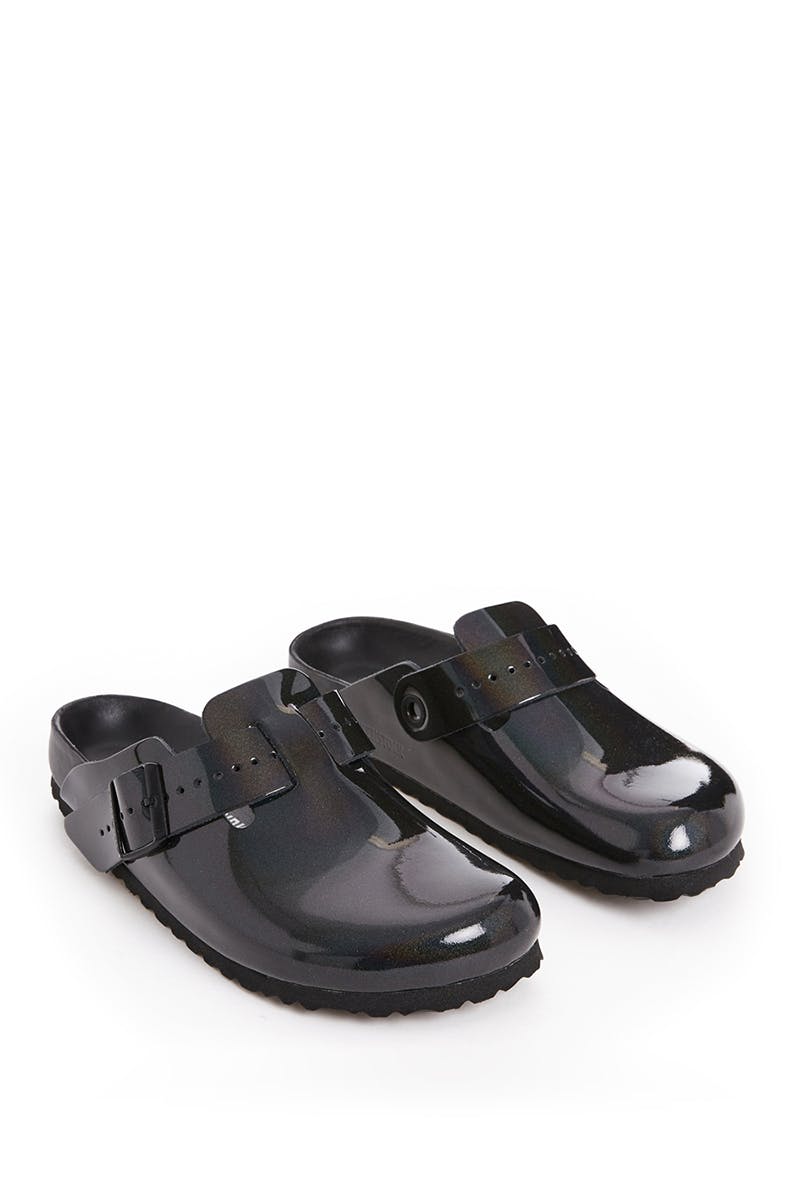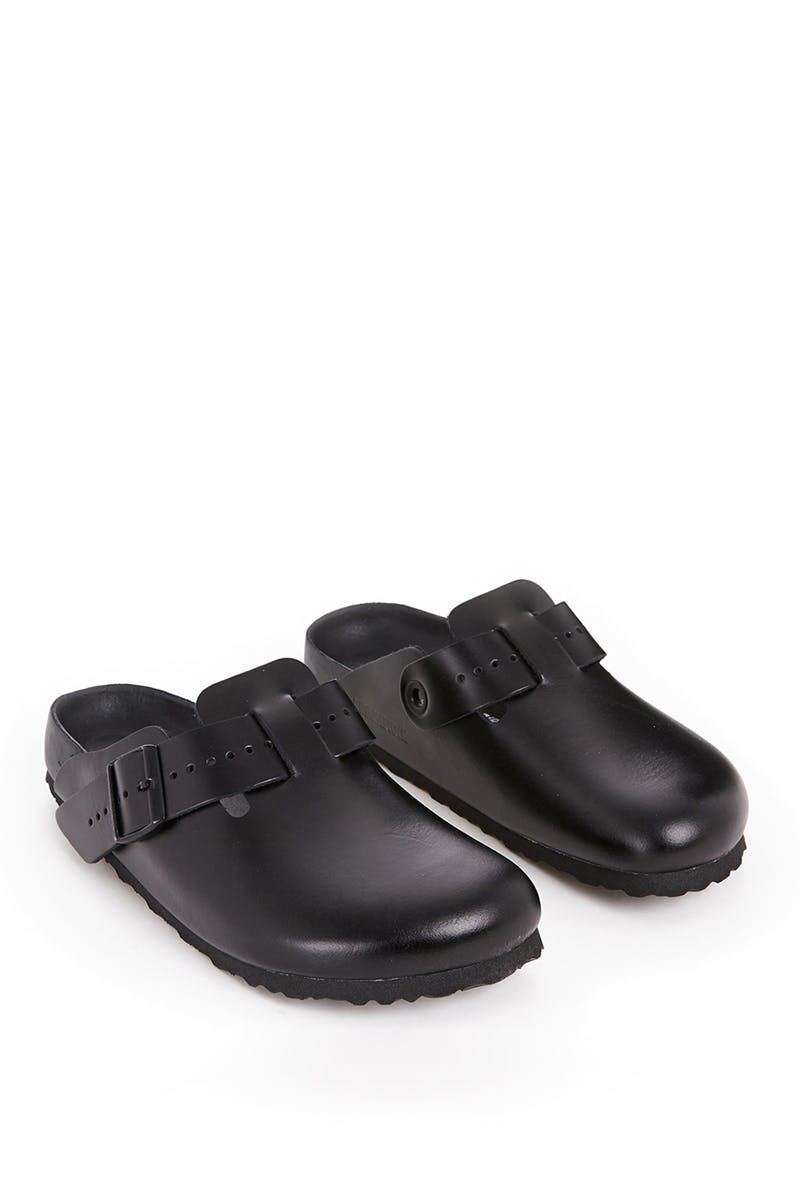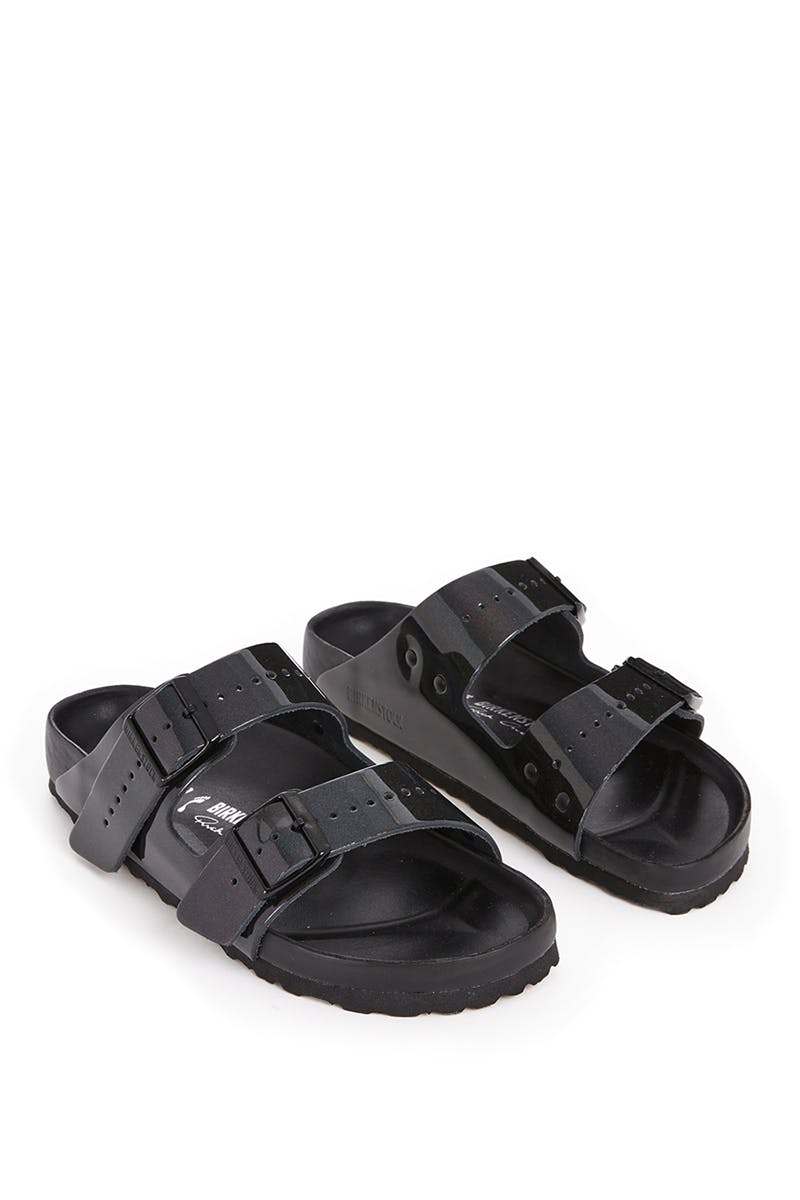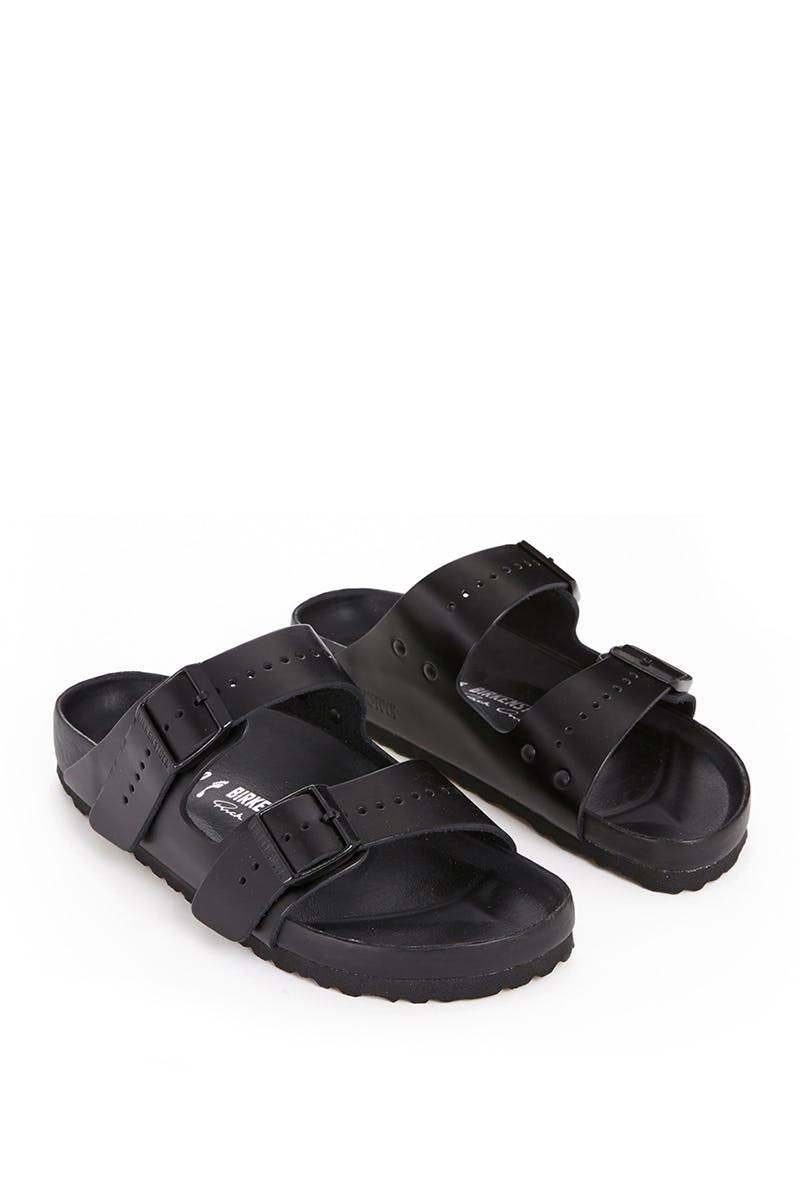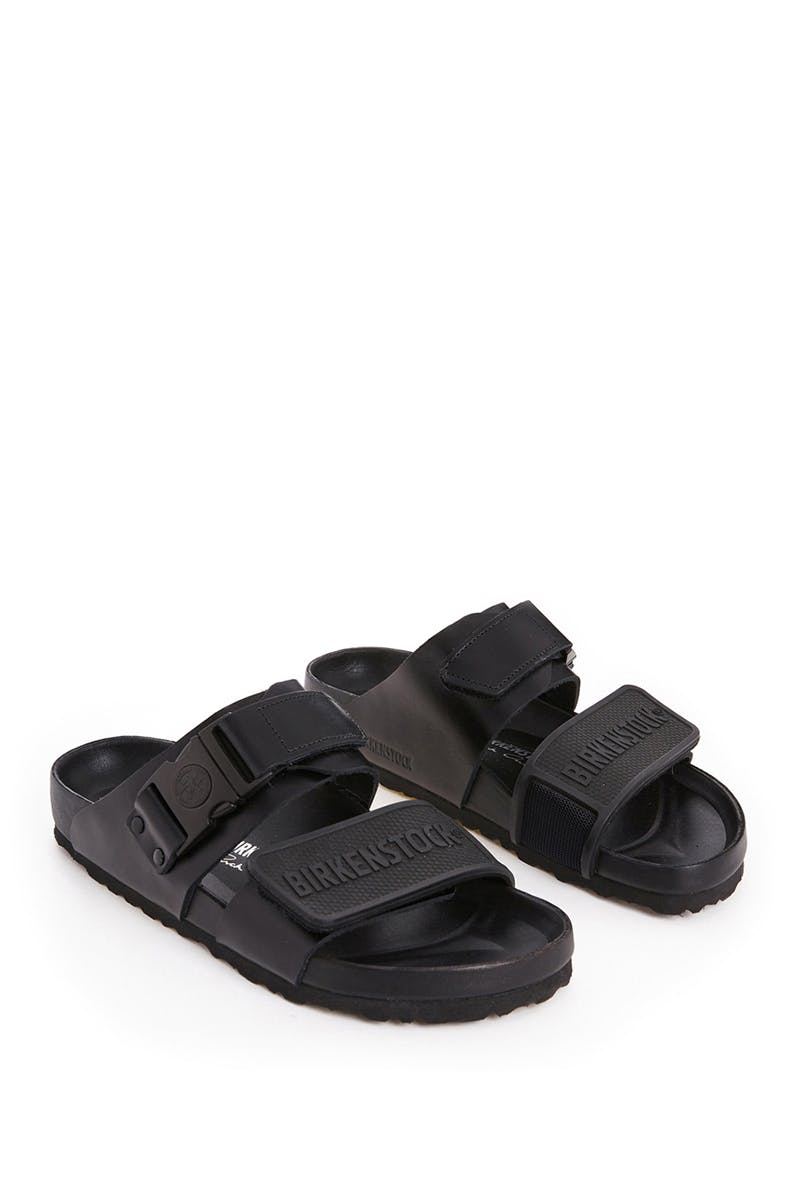 "For our continuation with Birkenstock, in addition to the longer straps from our first season together, I've added a sprinkling of riveting on sandals that could have come from one of my favorite Fritz Lang movies," Owens offered in a statement, hinting at the influence of sci-fi films like Metropolis or Woman in the Moon.
Specifically, consider the addition of metal rivets and hardware that lend the sleek shoes a hardened, industrial edge. Birkenstock's classic cork latex footbed, meanwhile, is softened with plush nappa leather, subtle elegance hidden by the wearer's foot. Finally, Owens again lengthened the sandals' straps to create sleekly exaggerated futurist shapes.
"Rick Owens continues to play an important role in our partnerships, his voice being totally unique and more relevant than ever," Birkenstock CEO Oliver Reichert continued. "We are proud to partner with this independent designer on such [a] level."
All of the collaborative footwear launches on June 4 via Birkenstock's website, Rick Owens' web store, his global flagships, and a variety of international retailers.