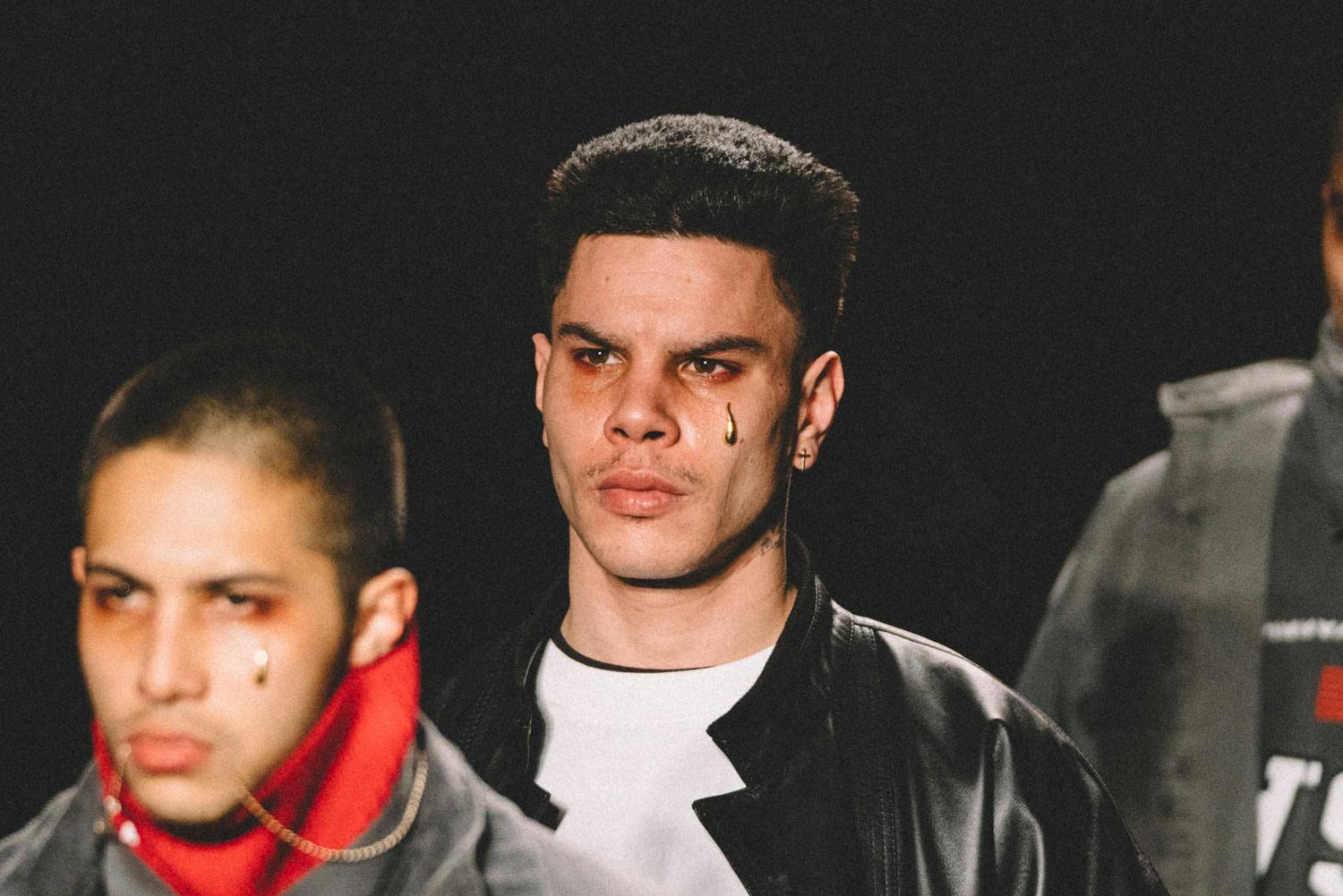 The views and opinions expressed in this piece are those solely of the author, and do not necessarily reflect the position of Highsnobiety as a whole.
There's no hiding from the fact that the fashion industry has a problem with diversity. Despite years of activist pressure, the runways still reflect a very white, thin and one-sided view of the world, one which serves to marginalize many of the people whose creativity drives the industry in the first place.
Thankfully things are starting to move in the right direction. The runways for Spring/Summer 2018 were some of the most diverse yet in terms of race, size and trans/non-binary inclusion. While the numbers aren't in yet for Fall/Winter 2018, most shows included at least some diversity — a huge improvement from just a few years ago when the shows were almost entirely cis, white and thin (in SS15 the womenswear shows averaged at over 80 percent white)
However, even casual followers of the shows can see there's a huge discrepancy between what's happening in New York Fashion Week, and what we're seeing on the runways in London, Paris, and Milan.
Of the FW18 shows, New York labels Chromat, Willy Chavarria, and Gypsy Sport had some of the most interesting and diverse runways. Gypsy Sport, who boasts Cardi B as a past model, had a diverse and LGBT-focused show featuring trans activist Munroe Bergdorf, alongside a host of street-and-social-media-cast models across a range of ages, sizes, and genders. But without a doubt, the highlight of the show was 10-year-old "drag kid" Desmond Is Amazing who made his catwalk debut.
At Willy Chavarria, casting director Brent Chua found models primarily on the street, all chosen to project an idea of  "realness" and vulnerability (an emotion highlighted by the teardrop tattoos on models' faces). The show featured a mix of ages, genders and skewed heavily towards black and brown models. As a finale, an incredibly calm baby was brought out, carried on a model's bare chest to symbolize hope.
As usual, the Chromat show was a celebration. Models of all sizes and ages (something which is particularly notable for a swimwear brand) ate Hot Cheetos as they marched out in brightly-colored, utilitarian pieces. Notable models included trans activist Geena Rocero, performance artist Viktoria Modesta who walked the runway in a prosthetic leg, and Emme, one of the world's first major plus-sized models.
Diversity is an essential part of all of the brands listed above. As, Gilleon Smith, Chromat's casting director put it, their casting is "coming from our idea of what fashion can and should be." Anthony Conti, the casting director for Gypsy Sport seconds this, saying that the brand's diverse casting "was just always part of what the brand is and how Rio [Uribe, Gypsy Sport founder] saw the world."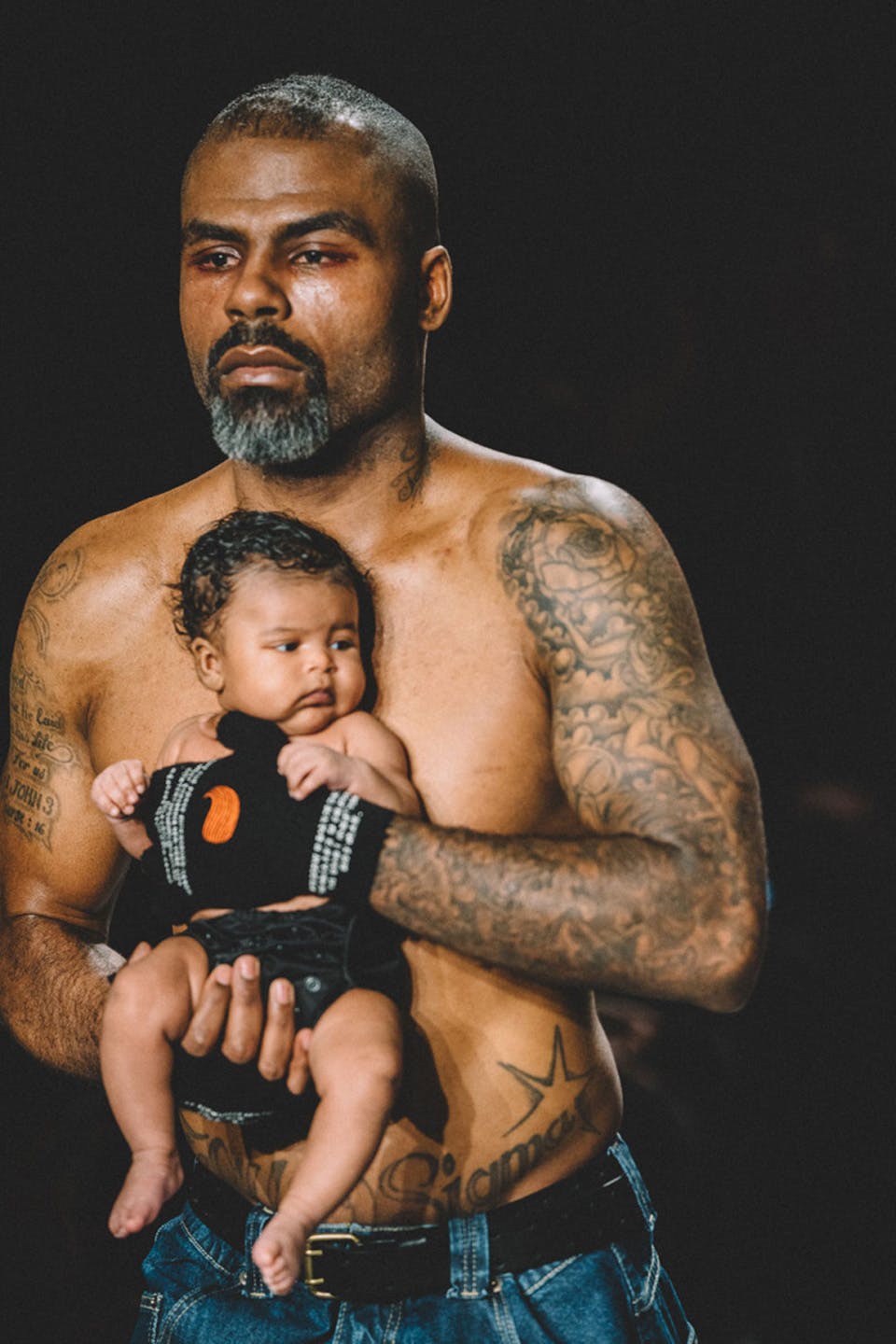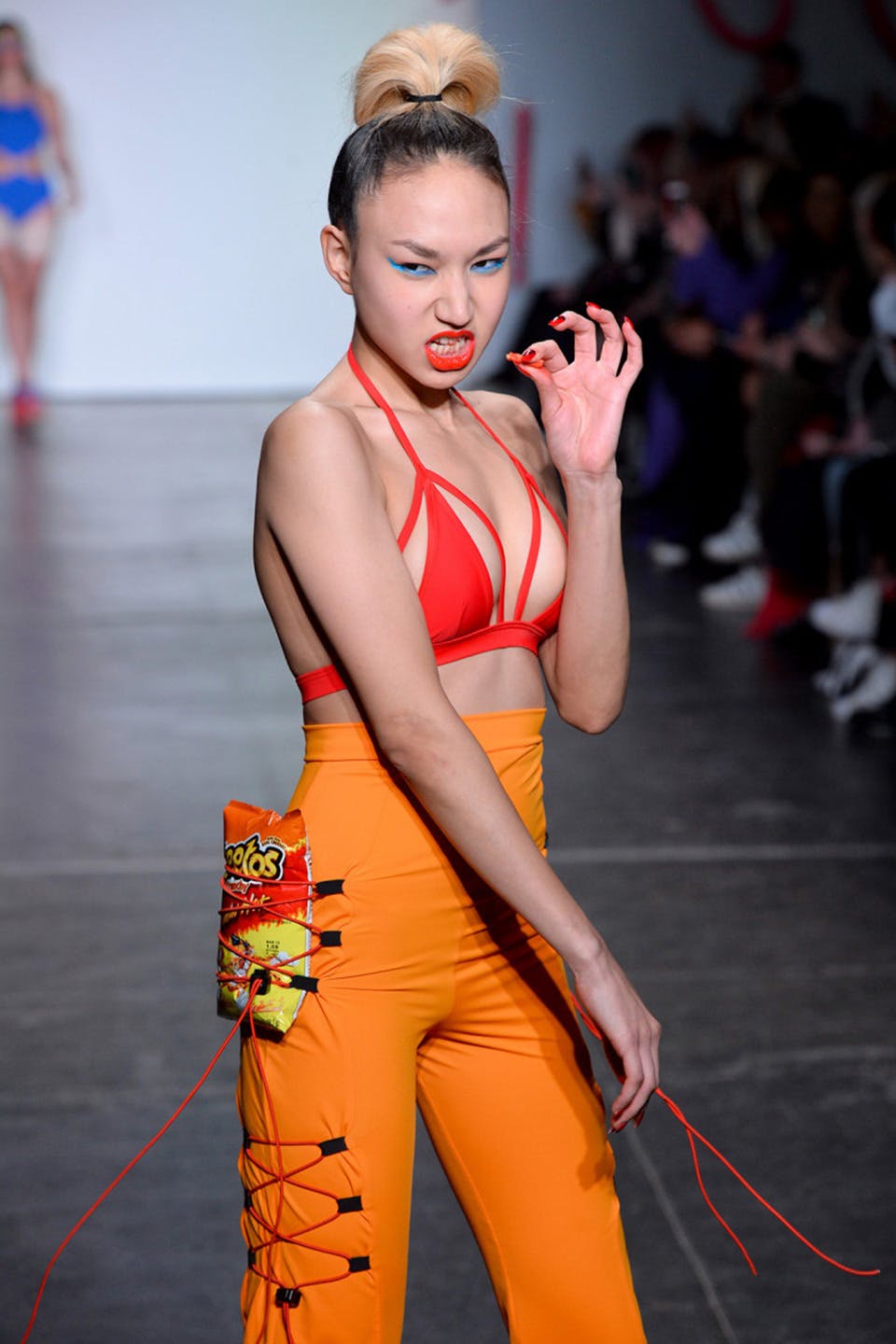 But what happens when diversity isn't already part of the brand's identity? Conti and Chua both agree that the onus is on the casting director to push for diversity. Before working for Gypsy Sport, Conti was a casting agent at DKNY for 15 years. "When I first started casting the shows, I think it was at 10 percent diversity," he explained. "Then once I got a few more seasons in, I got it up to about 65%."
Gypsy Sport, Chromat, and Willy Chavarria have all received a lot of positive press on their casting choices, but increased media scrutiny of casting practices isn't just benefiting diverse labels  — it's putting pressure on other brands to change.
"People aren't getting away with it anymore," Conti says. "Whether they want to or not, they're being forced into a situation where they're having to reconsider how they represent their brand."
One prime example is Vetements, who became notorious for its all-white shows. Speaking about the brand, Conti says: "I personally don't understand how that a young brand would do that kind of casting and not think that they weren't being racist."
Chua echoes this, saying that if a brand decides to have an all-white or non-diverse show "it's a result of the racism of the people involved."
However, Demna Gvaslia's casting at both Vetements and Balenciaga has improved, with last season showing a marked improvement in the number of models of color. Gvaslia told Refinery29 that "In my mind, I didn't cast by the color of anybody's skin or origin," explaining that "Where I come from, this has never really been an issue or a kind of question that you would ask yourself."
Of course, being called out no way ensures that a brand will change (just look at the continuation of the mostly-white models at Gosha Rubchinskiy), but if brands do want to right their wrongs, is it possible to do that without tokenism?
When asking each director how to avoid tokenism, one point kept coming up — authenticity. "I believe it's all about what you feel inside," Chua says "Are you just booking models of color or minorities because you're just satisfying a quota?"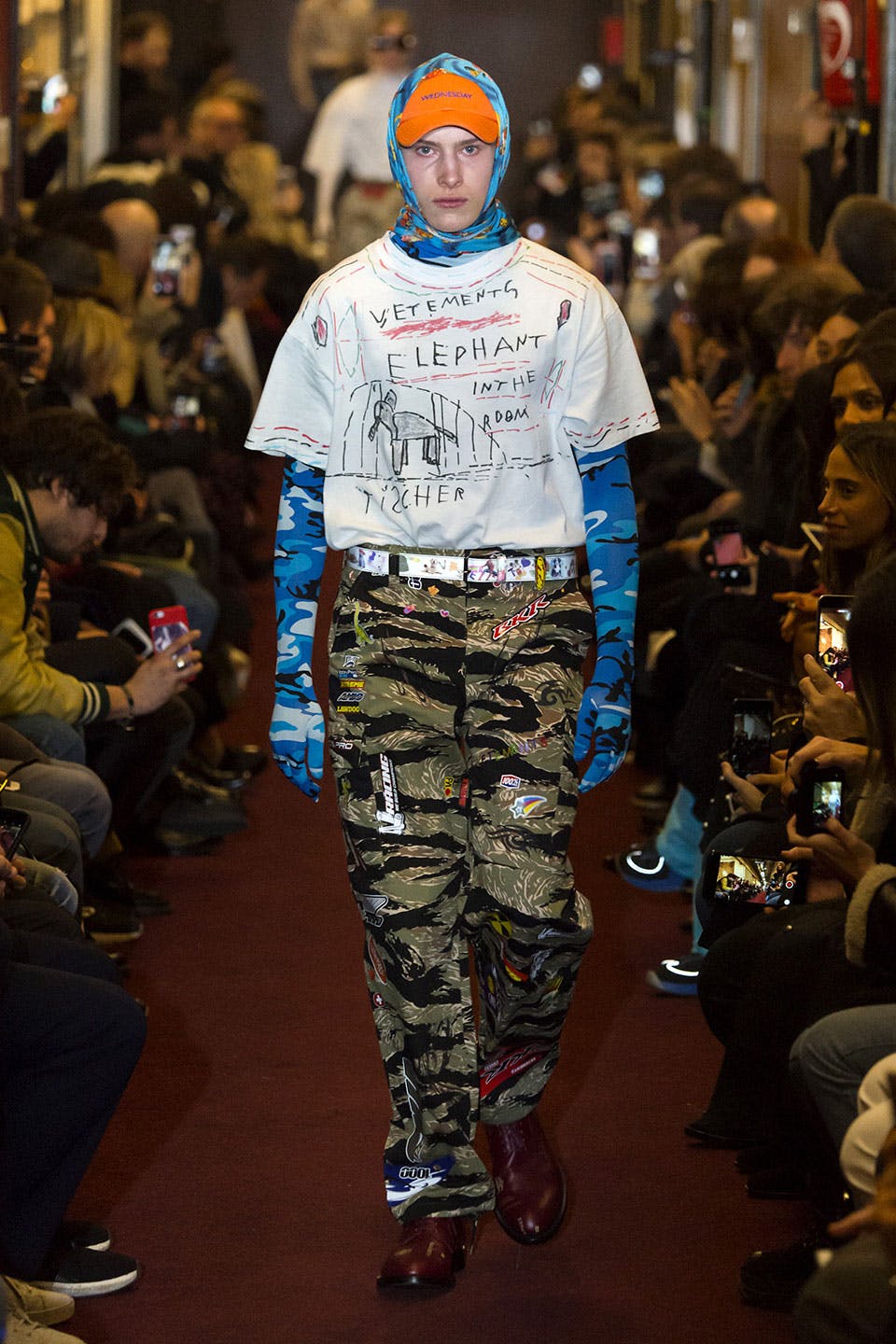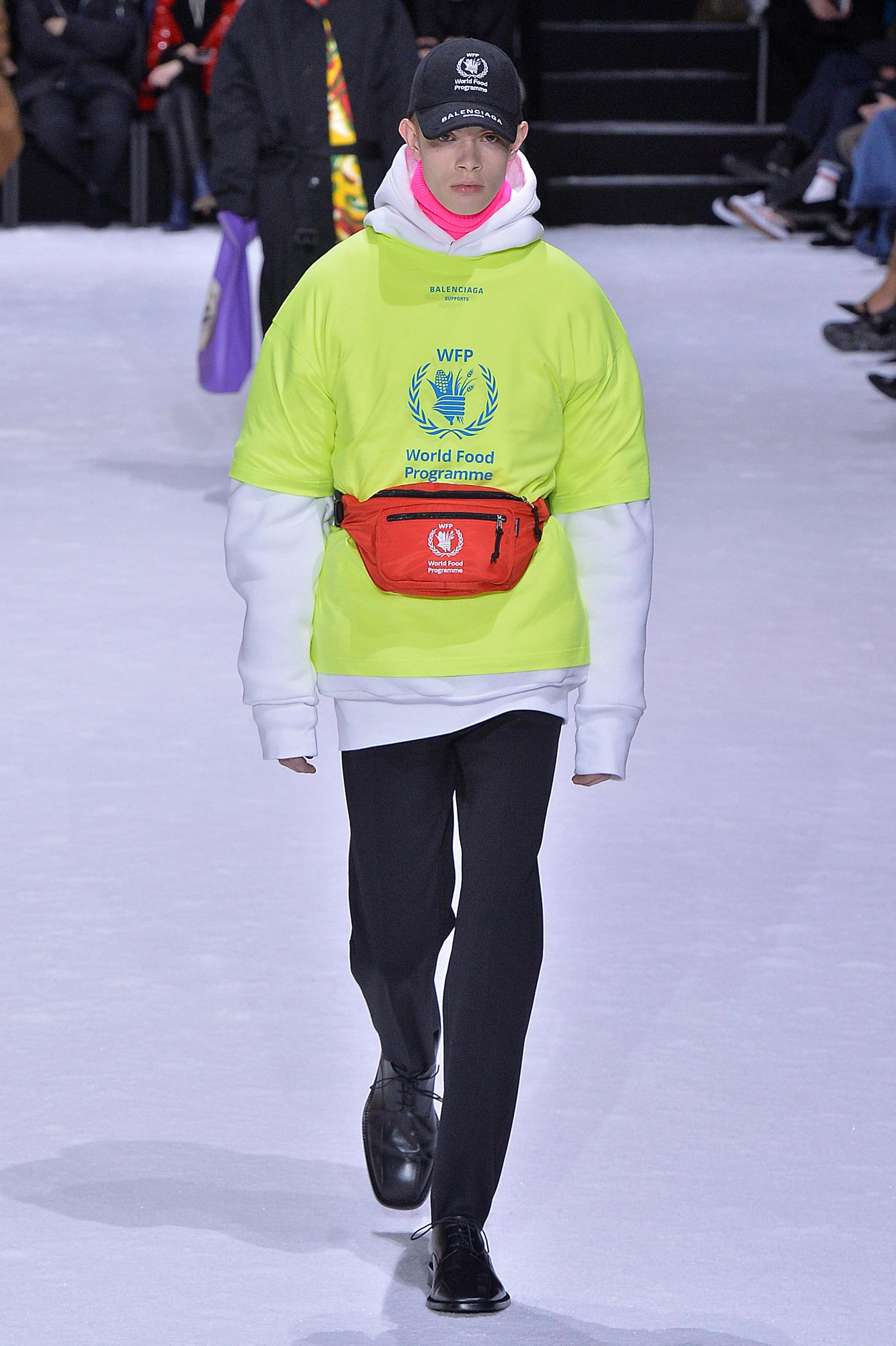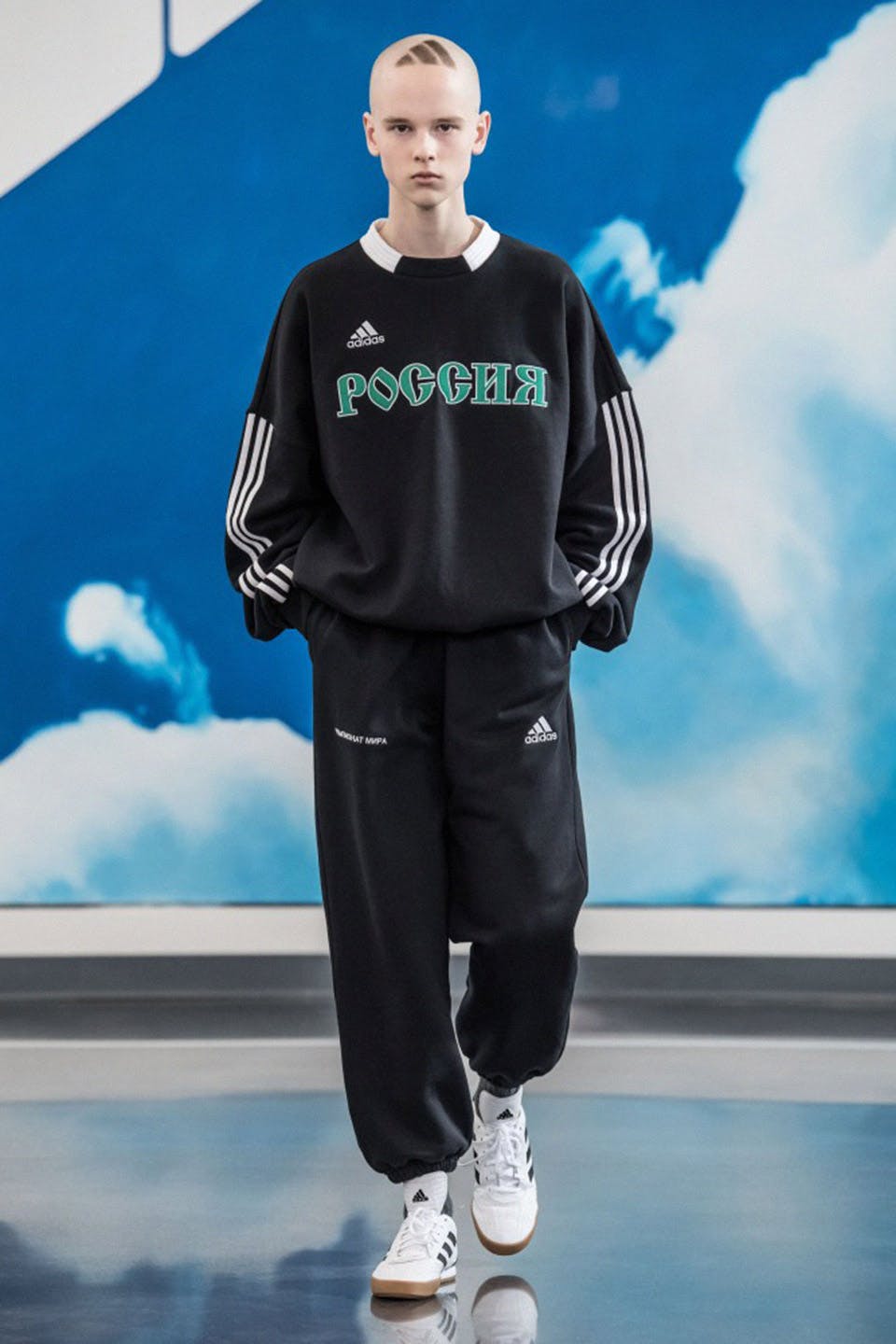 "I think that it's really beautiful when you see diversity across the board on the runway. It's not necessarily 'oh we had this percentage of black models and this percentage of Asian models," Smith explains. Basically, no one is advocating for a checklist. Instead, people are simply asking for brands to step outside their comfort zone and embrace overlooked models. "It's not Affirmative Action, you know what I mean?"
A common argument that comes up when discussing diversity is that a show's casting is part of the designer's artistic vision. When someone from a majority white country like Russia or Georgia is making work about their home, it could be said that it wouldn't be authentic to include people of color. However, as Jason Campbell pointed out in the Business of Fashion, "surely any modern designer with a worldview is attuned to the importance of diversity."
What it ultimately comes down to is how much responsibility designers have to their fans. Fashion is a globalized industry, what you show in Paris can have an effect around the world. Choosing to cast an all-white show says a lot more about who you care about — and who you don't — than anything about your collection.
Since the fashion world has started to pay attention to diversity (something which really took off after Bethann Hardison's Diversity Coalition campaign back in 2013), New York has consistently had the most diverse shows in the fashion calendar. This could be put down to the demographics of the city, which is more racially mixed than any of the other fashion capitals.
However, as Conti points, most of the runway diversity is coming from younger brands, primarily helmed by people of color. The European brands on the other hand, "are still run by mostly white people," something which could have an effect on the show's runway diversity. It certainly has for the brands profiled in this article — all three labels have had people of color involved in the casting process, whether that's the designer or the director.
The designers who are leading the way in Europe's runway diversity also fit with this theory. Grace Wales Bonner, Ashish, and GmbH are all run by people of color and consistently have some of the most diverse shows of fashion week — without any trace of tokenism.
So how do we ensure that diverse casting doesn't just become a passing trend that fades away when the op-eds run dry? "I think a big part of it is introducing new creative teams and casting directors who are inheriting this progressive thought toward inclusivity," Smith says.
To have any lasting impact, the industry needs to continue to put pressure on established designers — and not just give them praise for finally having a second black model open their show — all while making room for fresh talent and supporting existing designers of color.
Then, hopefully, we can stop talking about casting— and go back to focusing on the clothes.
Next up, here's how Paris Fashion Week wore cozy sherpa jackets.