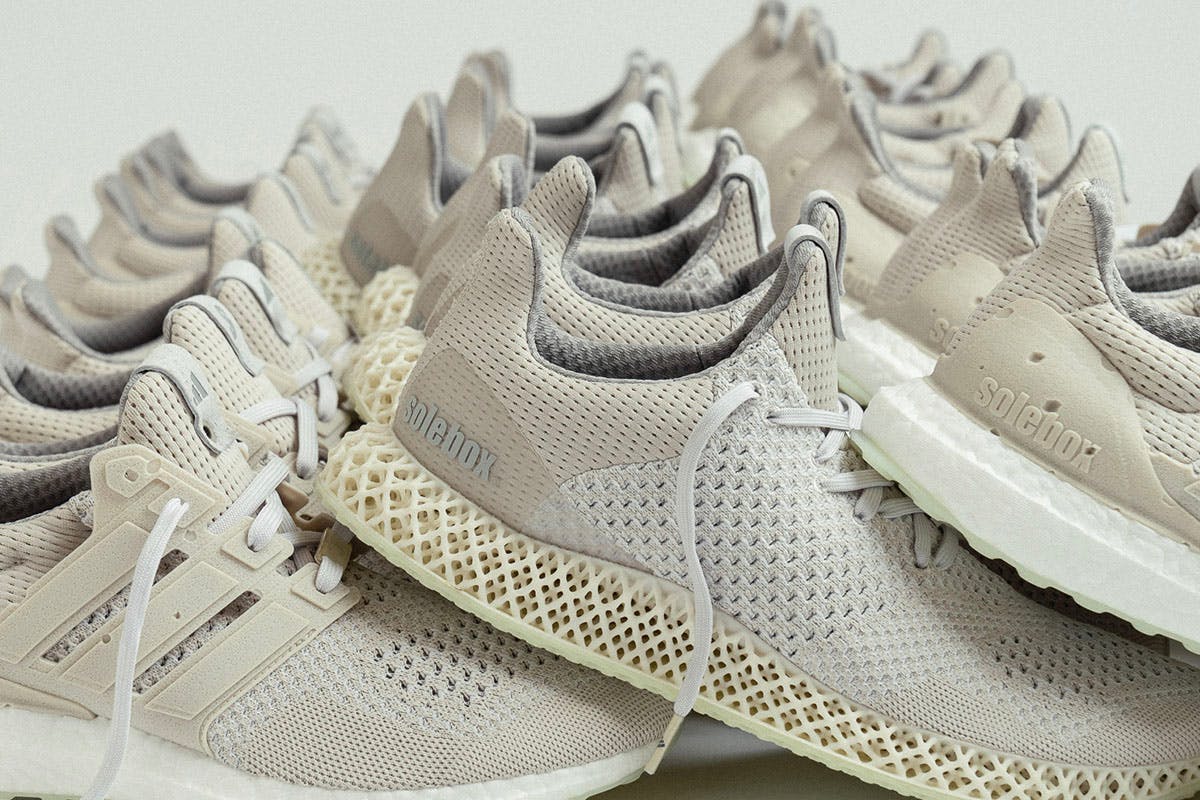 If, at first, you succeed, do it again. Initial success doesn't guarantee that the sequel will be well received unless it's handled with finesse. In the world of solebox and adidas, capitalizing on the success of a first outing demands finesse, and with their upcoming Ultra 4D and Ultraboost two-piece pack, they've delivered.
While the sneaker industry is home to plenty of one-off success stories, the greatest stories are those told over an extended period of time. Think of Virgil Abloh and Nike, for example; the fruit their relationship bore was so much sweeter because it was told over years, evolving and developing with each new look.
The same can be said of solebox and adidas, who share two decades of legacy. Since opening in 2002, Berlin-based solebox has shared close ties with Three Stripes, delivering an archive's worth of collaborative sneakers, including the hugely successful Ultraboost Uncaged in 2016.
At the time, the Ultraboost was enjoying its peak as one "it" sneaker of the era, leaving fans hungry for additional pairs.
This shared success story has remained core to the pair's relationship in the years that followed and now stands as a point of celebration as they embark on the next chapter of their journey with the Ultra 4D and Ultraboost.
Showing the release the respect it deserves, the two have enlisted the help of artist Illya Goldman Gubin to co-create a retrospective exhibition, giving life to the past two decades of shared history while looking forward.
Where the sneakers are concerned, the Ultra 4D features a transparent branding panel on the heel in an uncaged variant, while the Ultraboost features a concrete-esque cage.
Both pairs will be available to view at the event at Lobe Block in Berlin on March 16, where attendees will have the chance to purchase before the full launch on March 31.