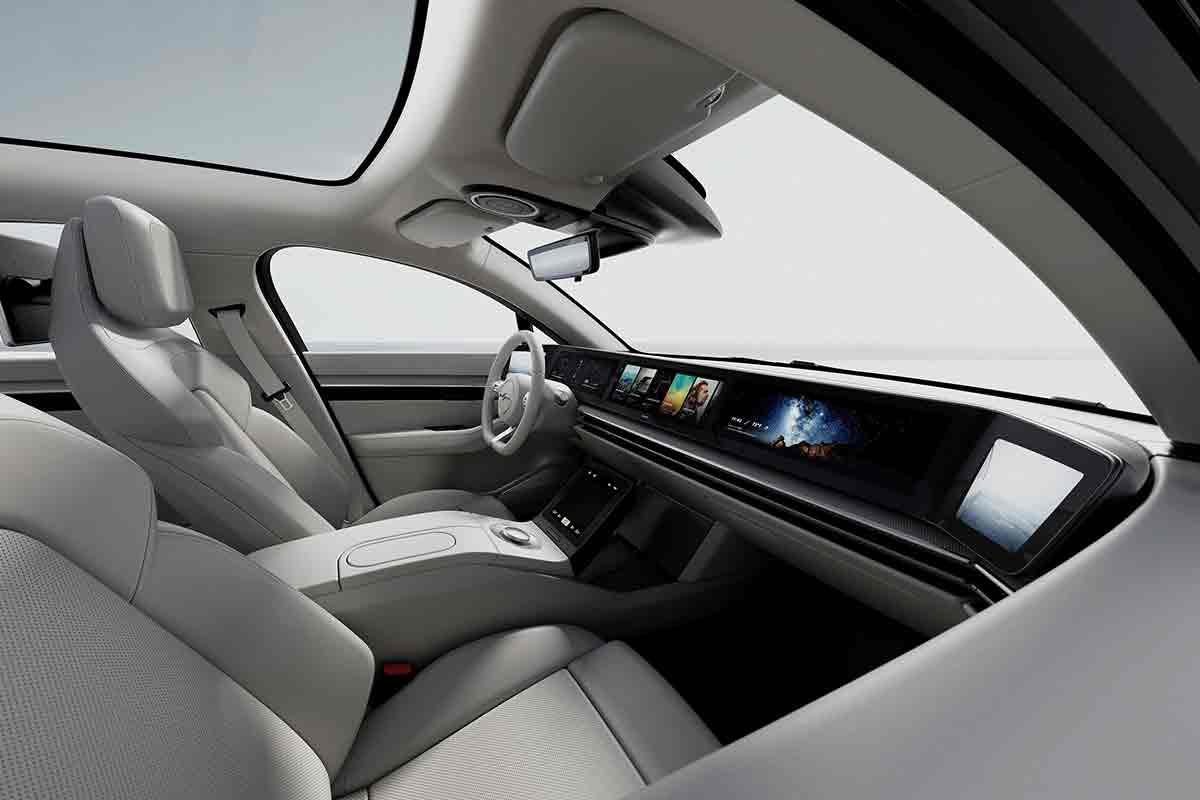 Along with the new PS5 logo, Sony also just unveiled its first concept car, an electric vehicle dubbed the Vision-S. But unlike the logo, this surprise announcement stunned the audience at last night's CES 2020 press conference.
"It was quite a shock, to be honest with you," one attendee told the BBC, "It highlights how the company is reinventing itself."
The Sony Vision-S is an electric concept sedan that showcases the Japanese tech company's sensors and in-car entertainment technologies. Take a closer look at the new whip in the video below.
According to The Verge, the vehicle boasts "33 different sensors inside and outside of the car, multiple widescreen displays, 360 audio, and always-on connectivity."  It's reportedly powered by a "newly-designed EV platform" that Sony says will be able to power other vehicle types, like SUVs.
The sensors will be used to intelligently analyze the road in front of a vehicle. "This prototype embodies our contribution to the future of mobility," explained Sony's CEO Kenichiro Yoshida. Watch the unveil below.