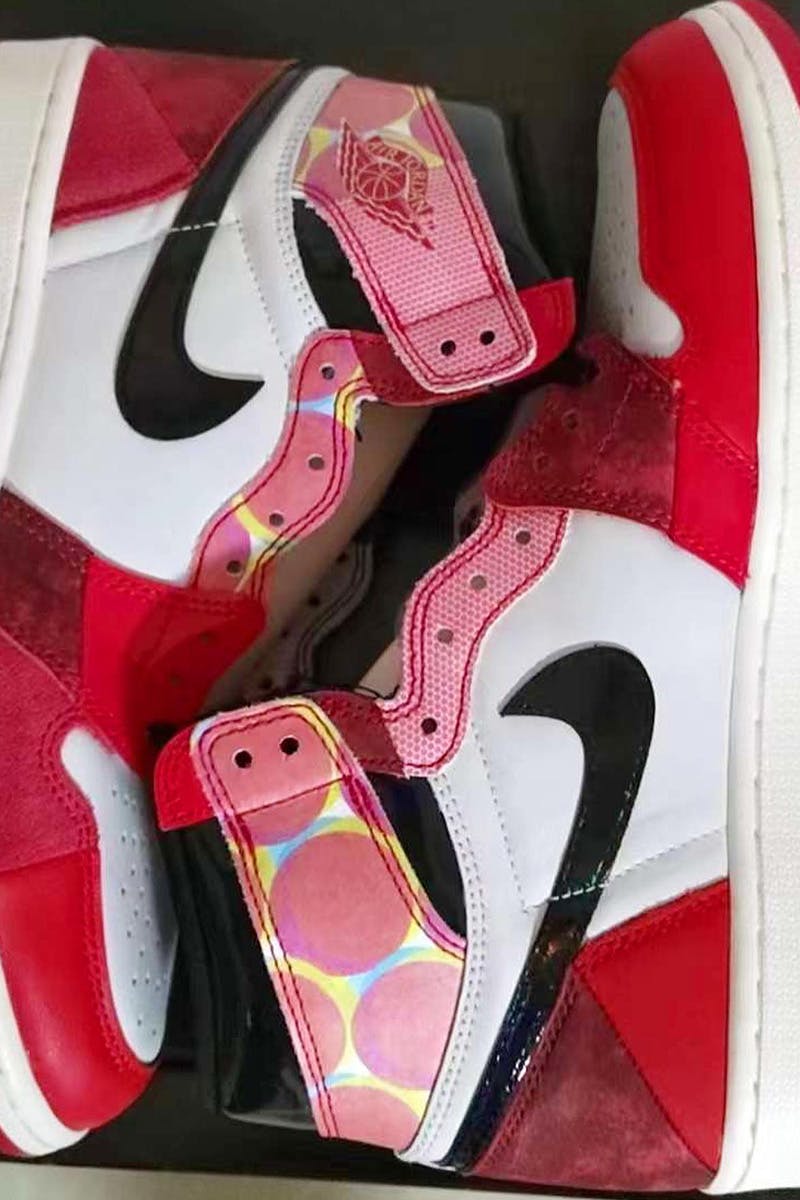 If there's one thing worth knowing about Myles Morales' version of Spider-Man, it's that his sneaker game is crazy. Much like his predecessor Peter Parker, the young Brooklyn native gets to superhero duties in Nike Air Jordan 1s.
Sony's Spider-Man: Across the Spider-Verse edges closer with each day that passes, and with it, so does the franchise's latest Nike Air Jordan collaboration.
In a tradition established with the first film in the character's animated world, Sony has called on Nike to develop a pair of Jordans set to appear in the film and hit retail.
When the film's first teaser trailer hit the net, it was assumed that the film's titular character would be lacing up a second pair of AJ1s due to the enormous success of the first. Once the rumor mill spun into action, fans were quick to deliver concepts and mock-ups of what the pair would look like.
Now, leaks have surfaced that detail what the pair will look like once they make it to retail. Playing on the design of the first film's sneaker release, which was dubbed "Origin Story," the as-of-yet-unnamed sequel pair features a multi-panel, multi-textured palette inspired by the multiversal glitching featured in the story.
Expected to release in May of next year, the red, white, and black sneaker features a scuffed heel, a dot-patterned ankle that mimics the patented animation style created by Sony, and contrasting shades of red that imply wear and tear.
For collectors and fans of the franchise, this sequel pair is a no-brainer – and honestly, the attention to detail on these is an easy win.
Shop our favorite products