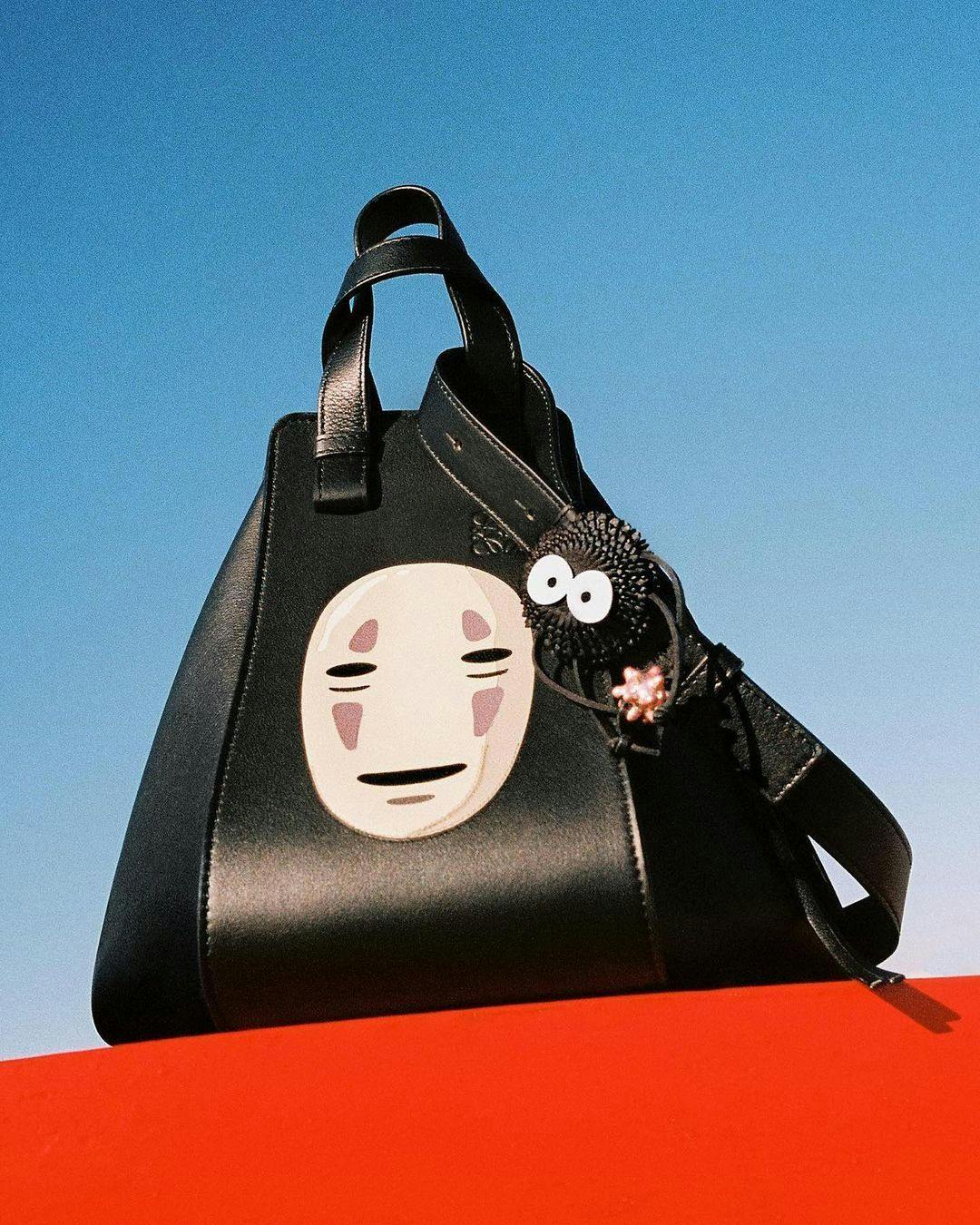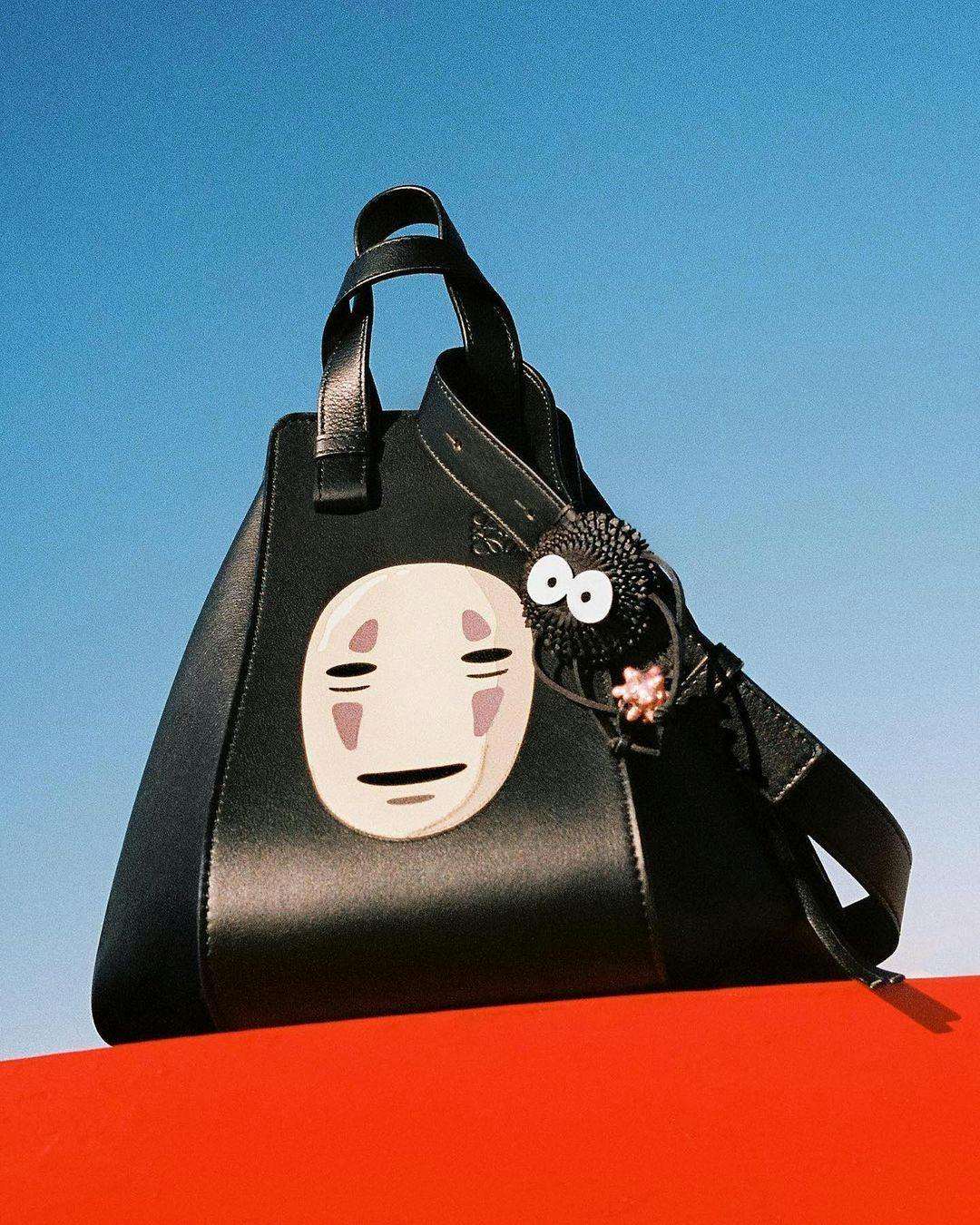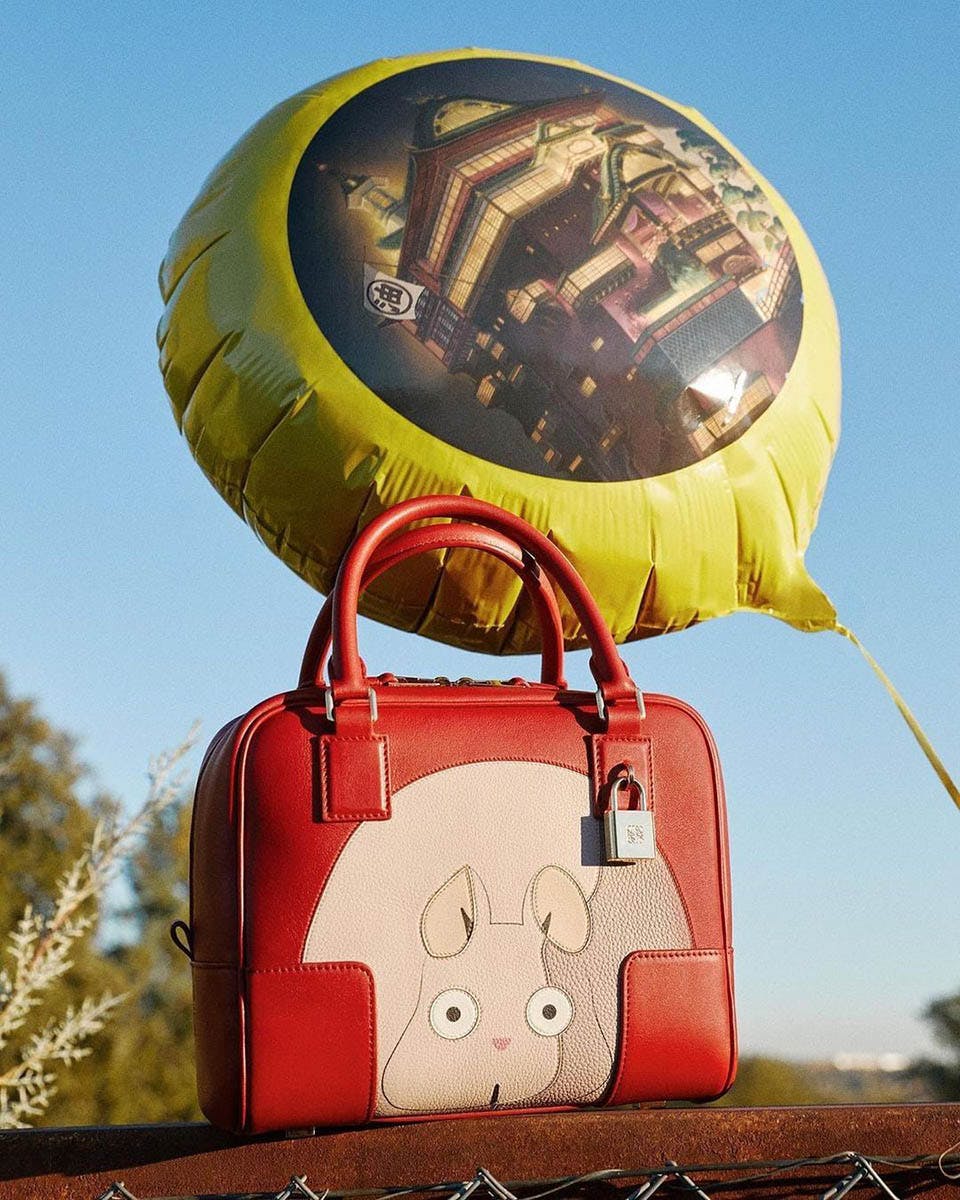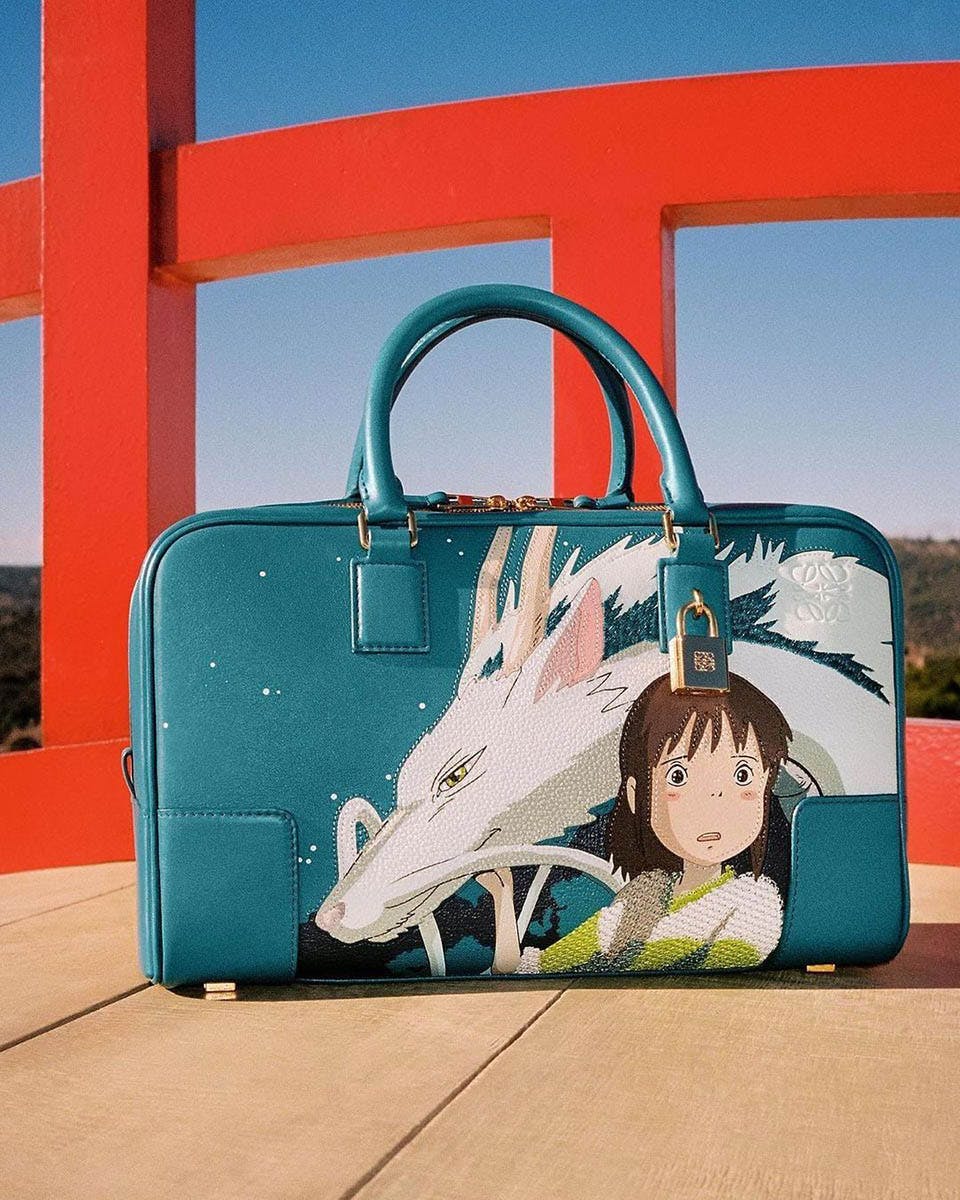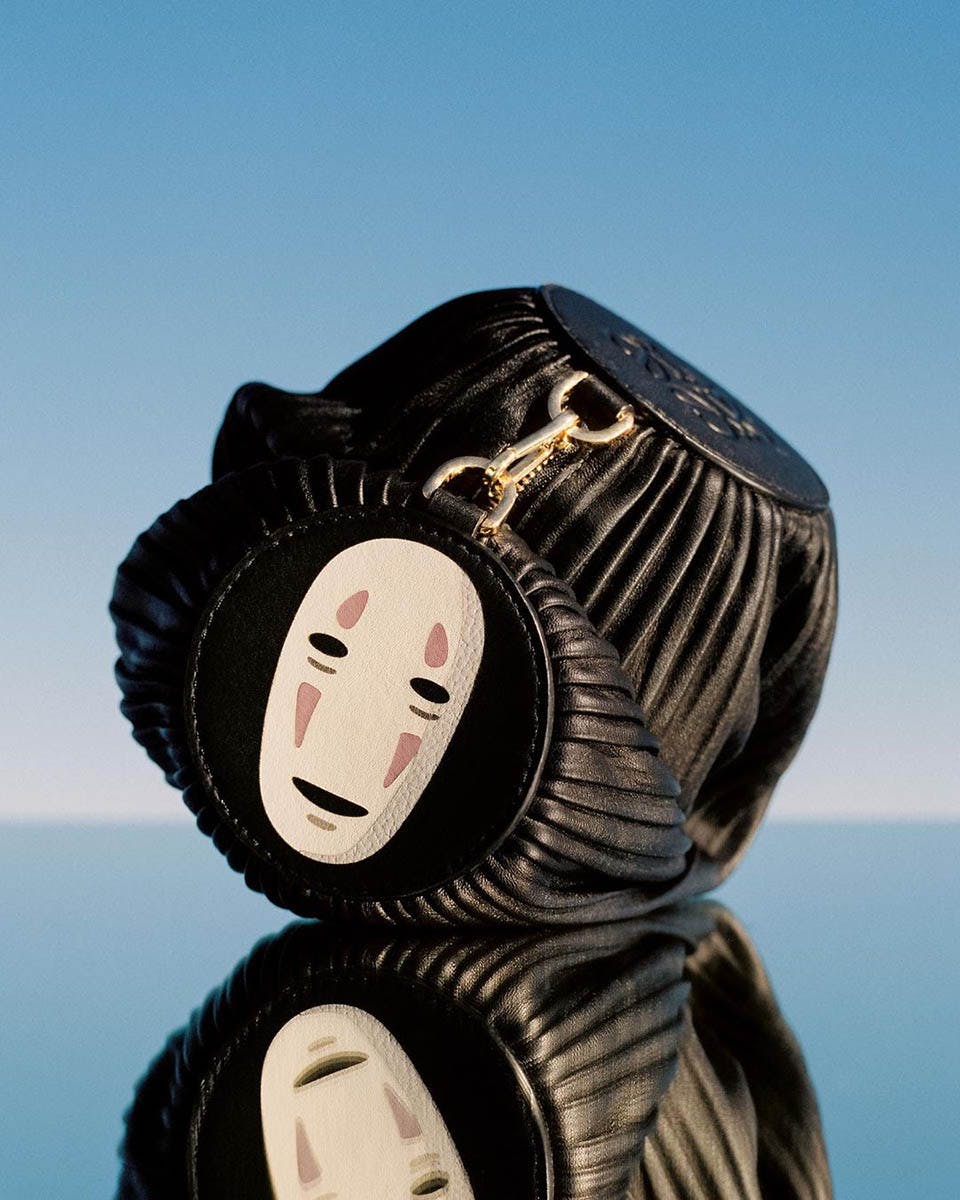 This article was updated on January 7, 2022
Brand: Studio Ghibli x LOEWE
Season: Spring 2022
Release Date: January 7
Price: $550-$6,400
Buy: LOEWE's website and LOEWE flagship stores
Editor's Notes: Terrific time to be Team Ghibli: Not only is there a new movie, How Do You Live?, and a Ghibli theme park coming in 2022, but the next collaboration that LOEWE's issuing with Hayao Miyazaki's animation studio is inspired by all-time classic Spirited Away, as revealed exclusively to Highsnobiety.
Ghibli's legacy runs deep and I adore My Neighbor Totoro, Howl's Moving Castle, Nausicaa, and all the rest, but Spirited Away was the first one I saw and it maintains a special place in my heart.
Seems like LOEWE creative director Jonathon Anderson feels similarly, given that it's the second Ghibli film to inspire a LOEWE capsule.
Spirited Away is the story of 10-year-old Chihiro Ogino, transported to the wonderful and terrifying world of Japanese spirits (Kami) in a bid to save her parents from a curse inflicted by a witch named Yubaba.
It's hard to describe the movie's appeal, if you haven't seen it.
The animation is stunning, of course, affecting a dreamlike atmosphere that befits the lush score, whimsical characters, and gently moving plot.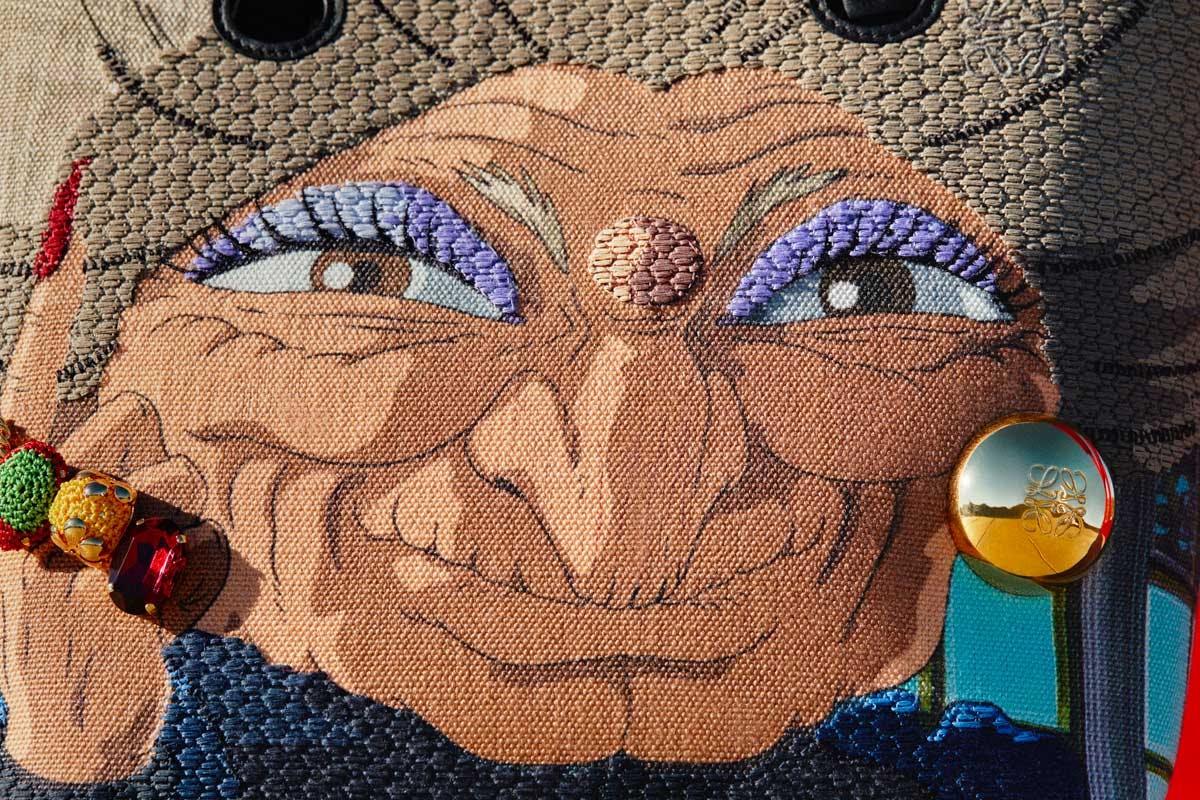 Even if you aren't a fan, it's hard to deny that LOEWE's Spirited Away collection is quite impressive.
Chihiro, No-Face, Chihiro's silent companion, Yubaba, and Boh, Yubaba's giant child who gets turned into a mouse, informed the vague teasers that LOEWE initially showcased before revealing the Spirited Away collection proper.
Like the Totoro collab, LOEWE's Spritied Away collection includes accessible wearables, like graphic tees and hoodies, but really shines when it comes to the accessories.
You've got plenty of lavish leather bags laden with imagery of the many characters and critters who populate the films' world, ranging from the soot sprites to love interest Haku's dragon form.
Beyond the collaborative capsules, LOEWE deepened its relationship with the house of Miyazaki in 2021 with support for the Ghibli Museum.