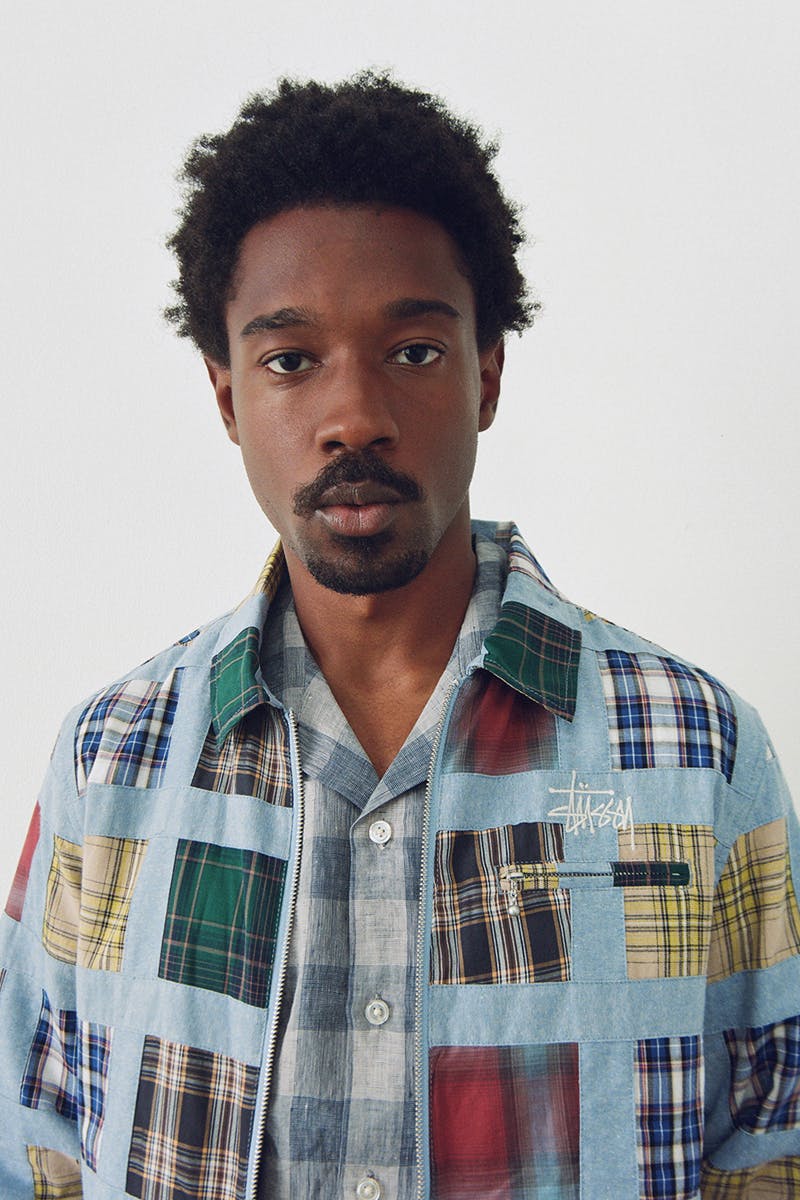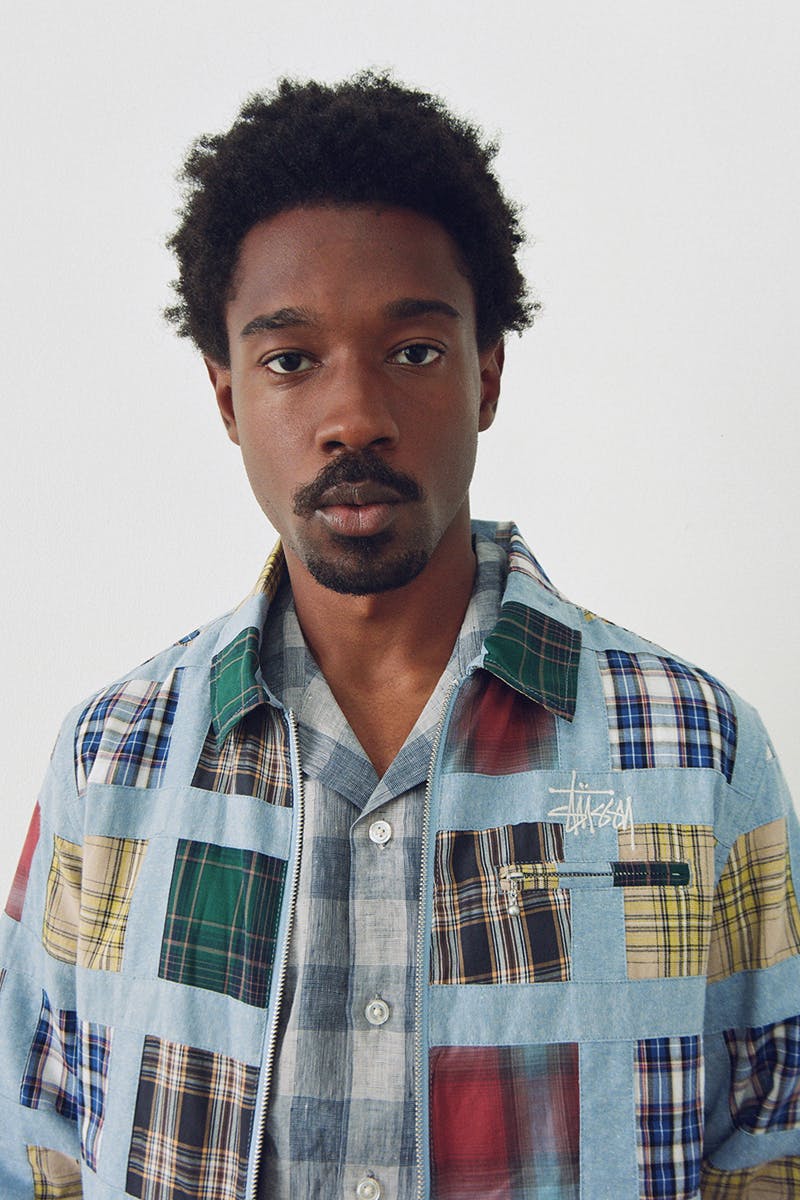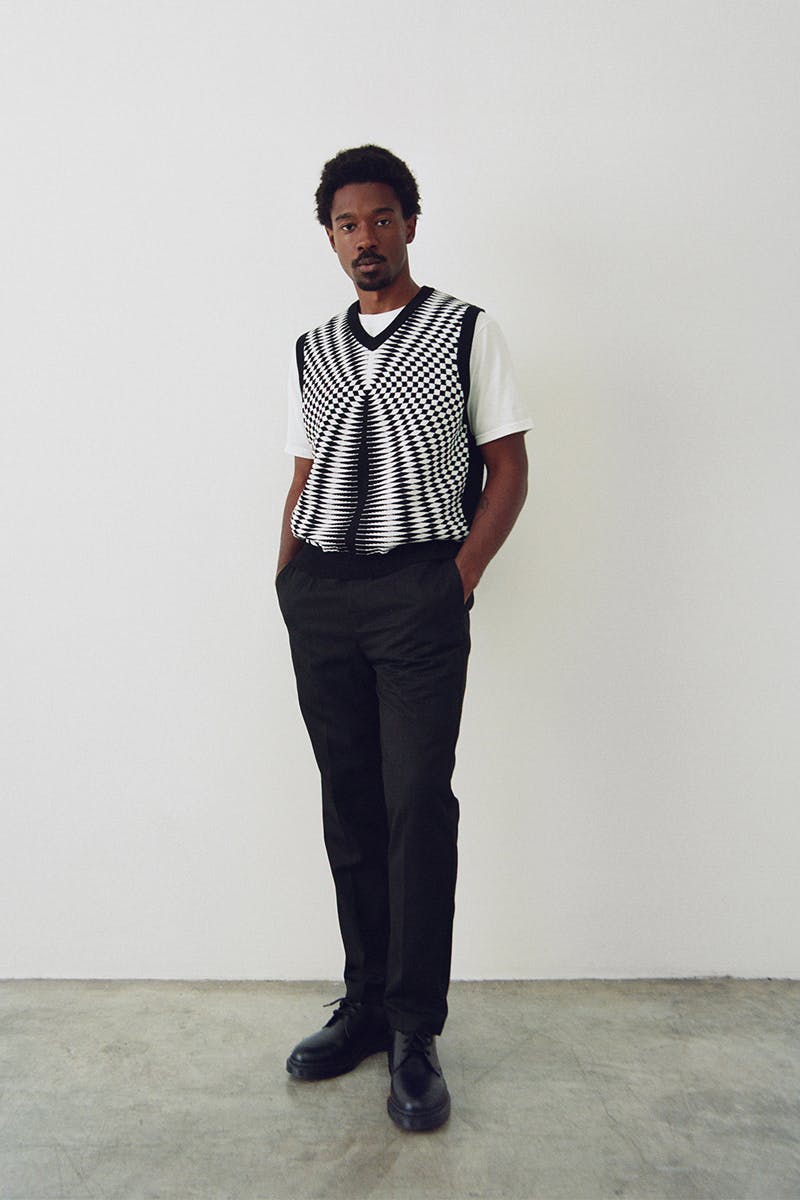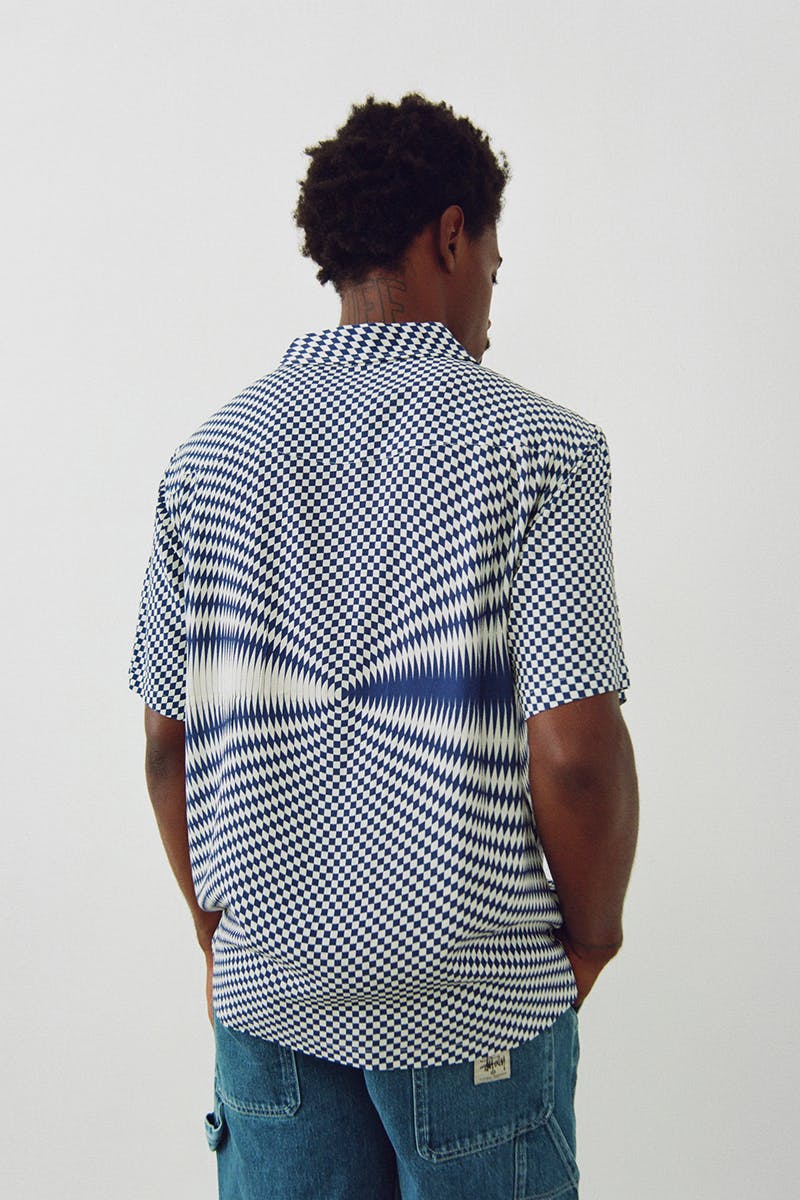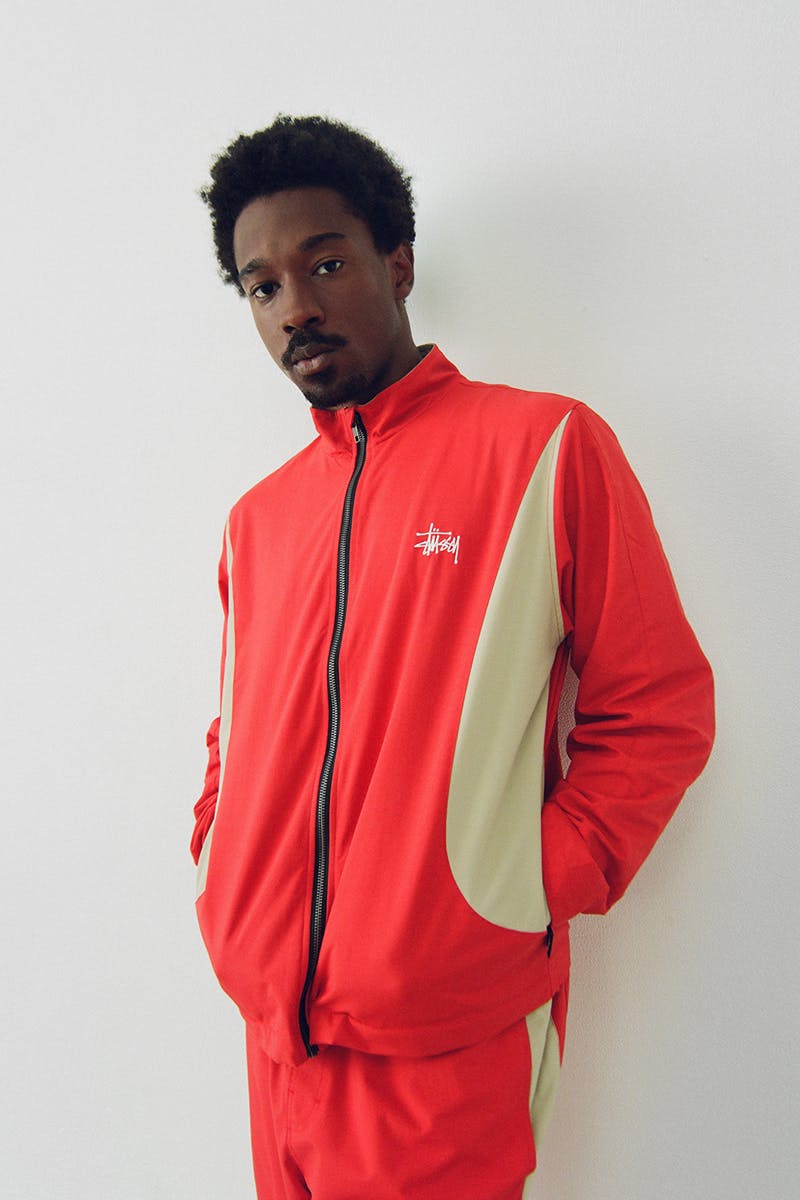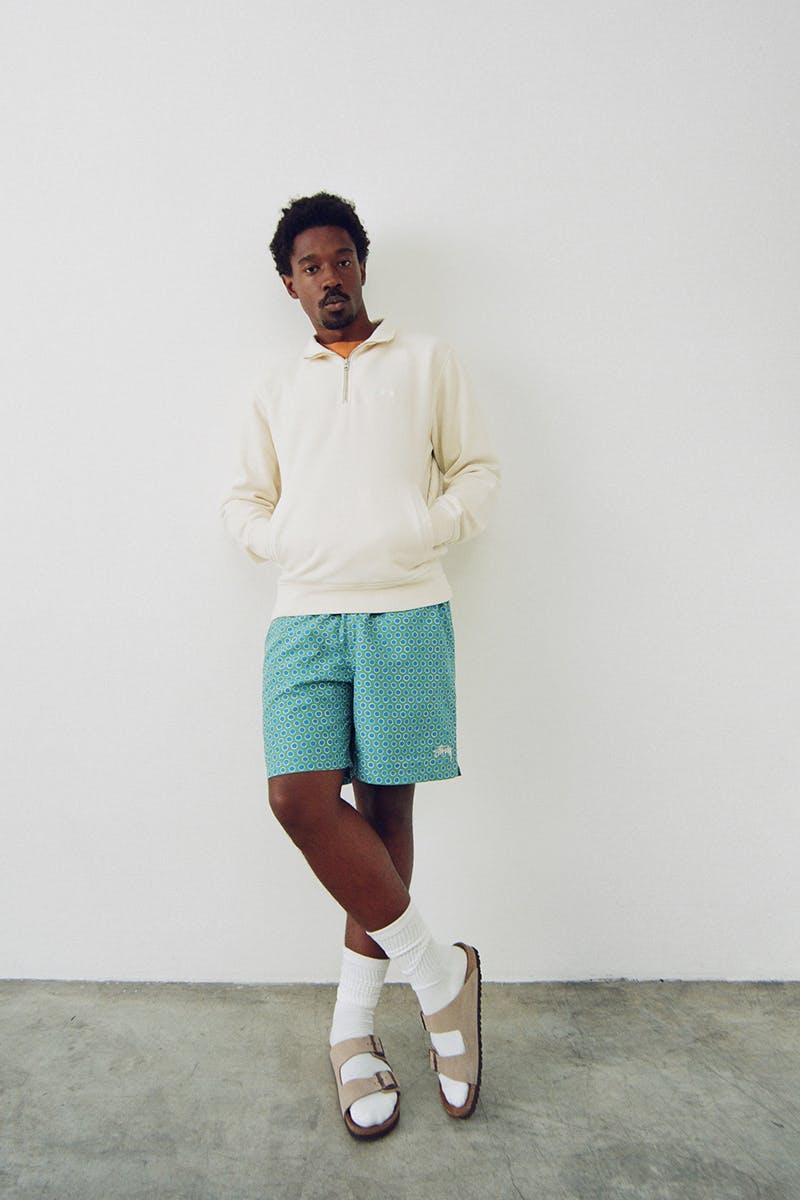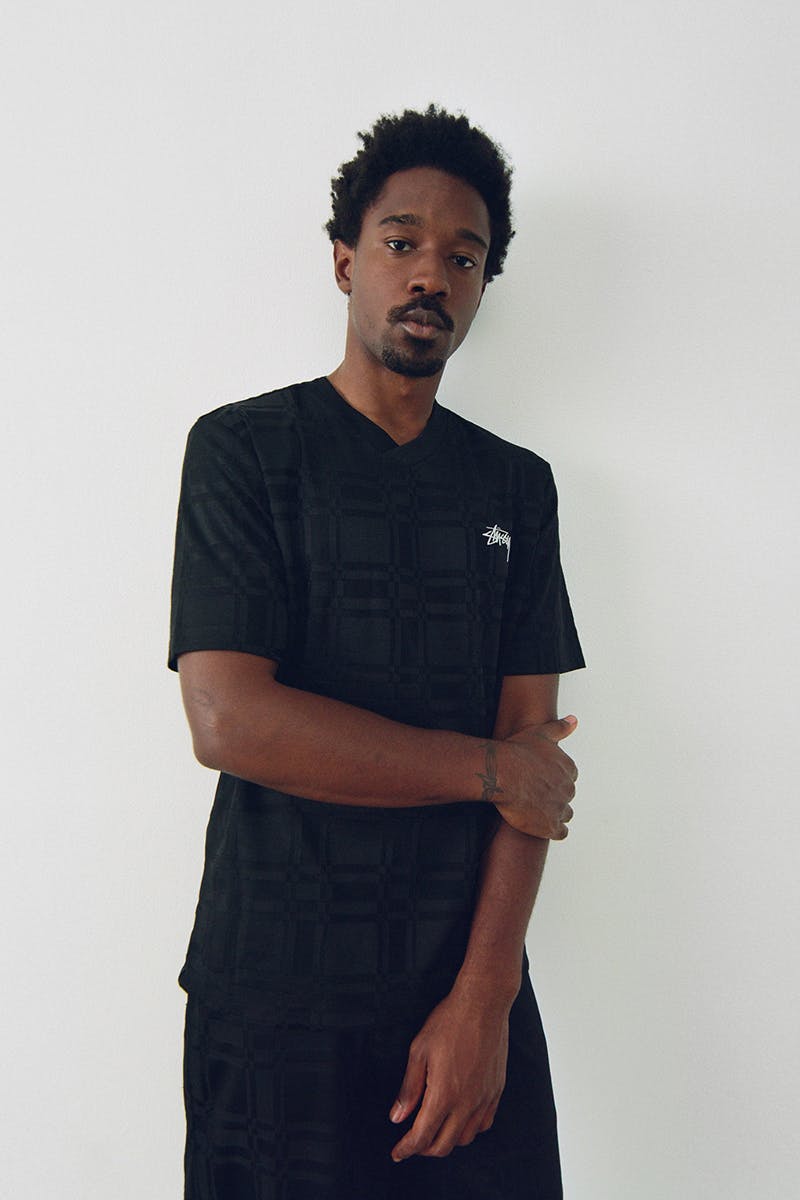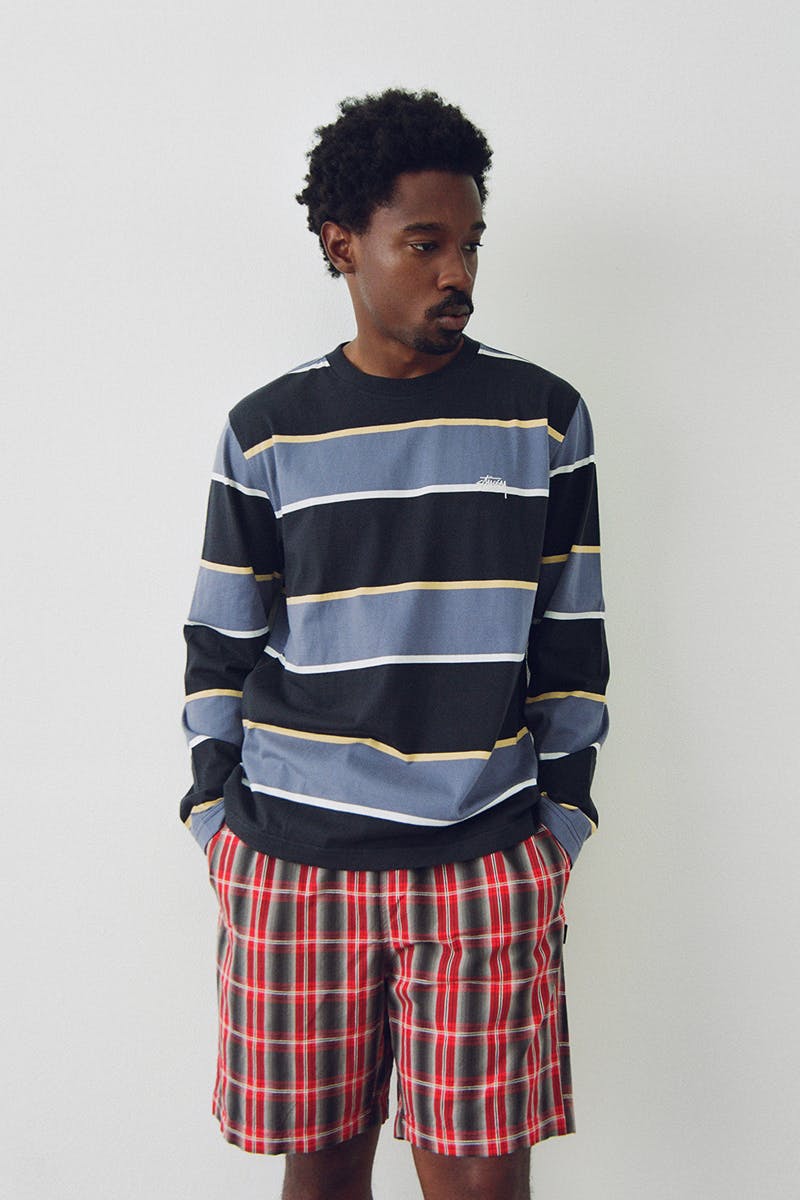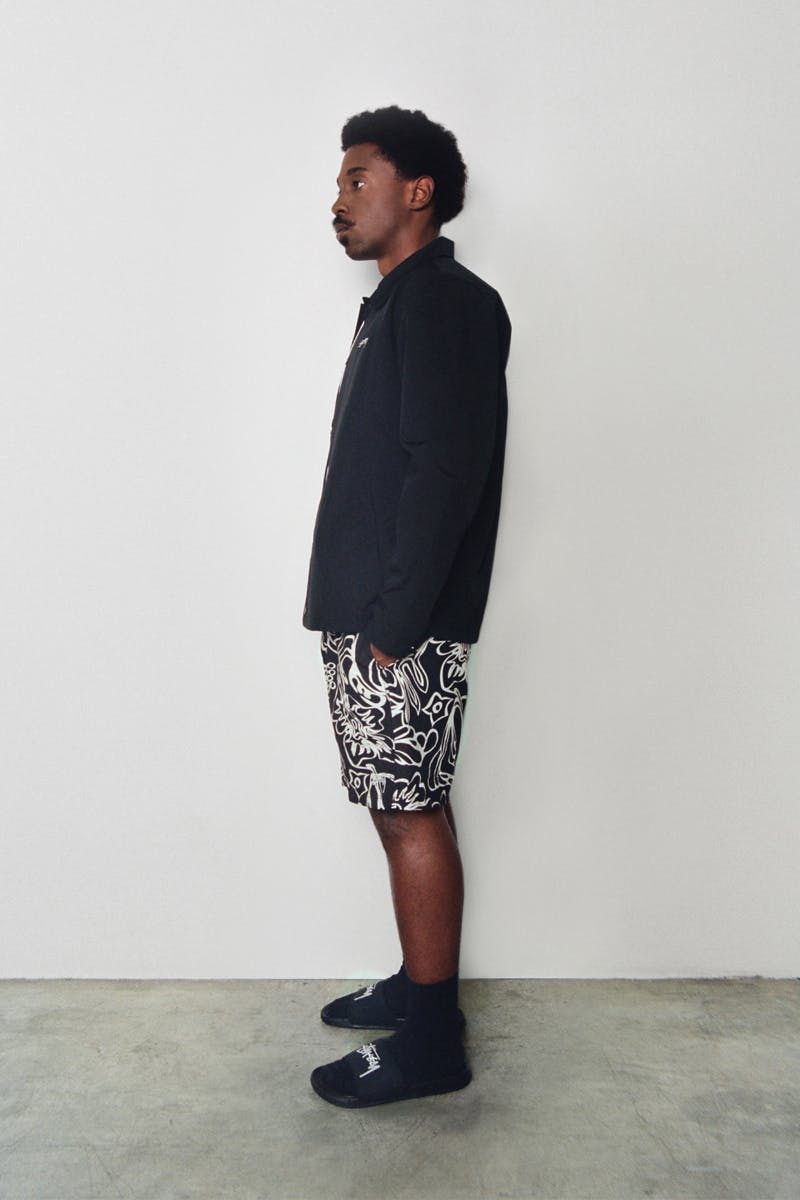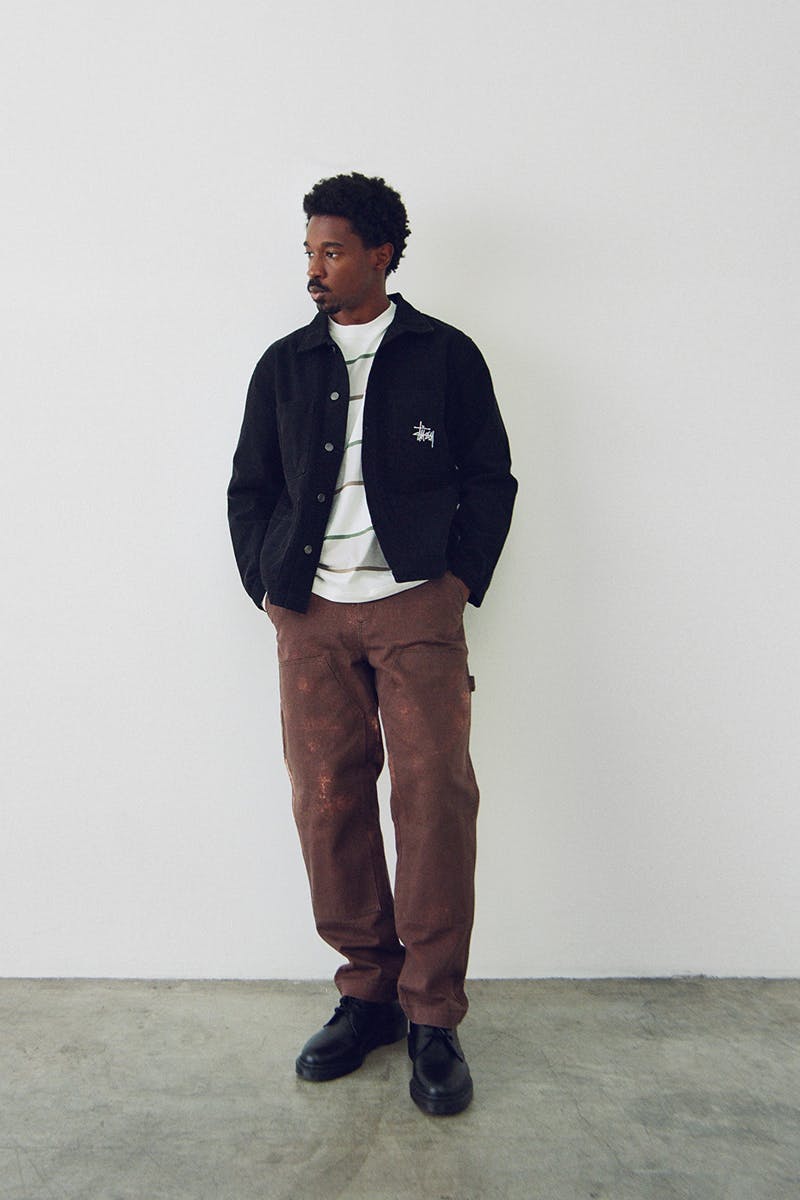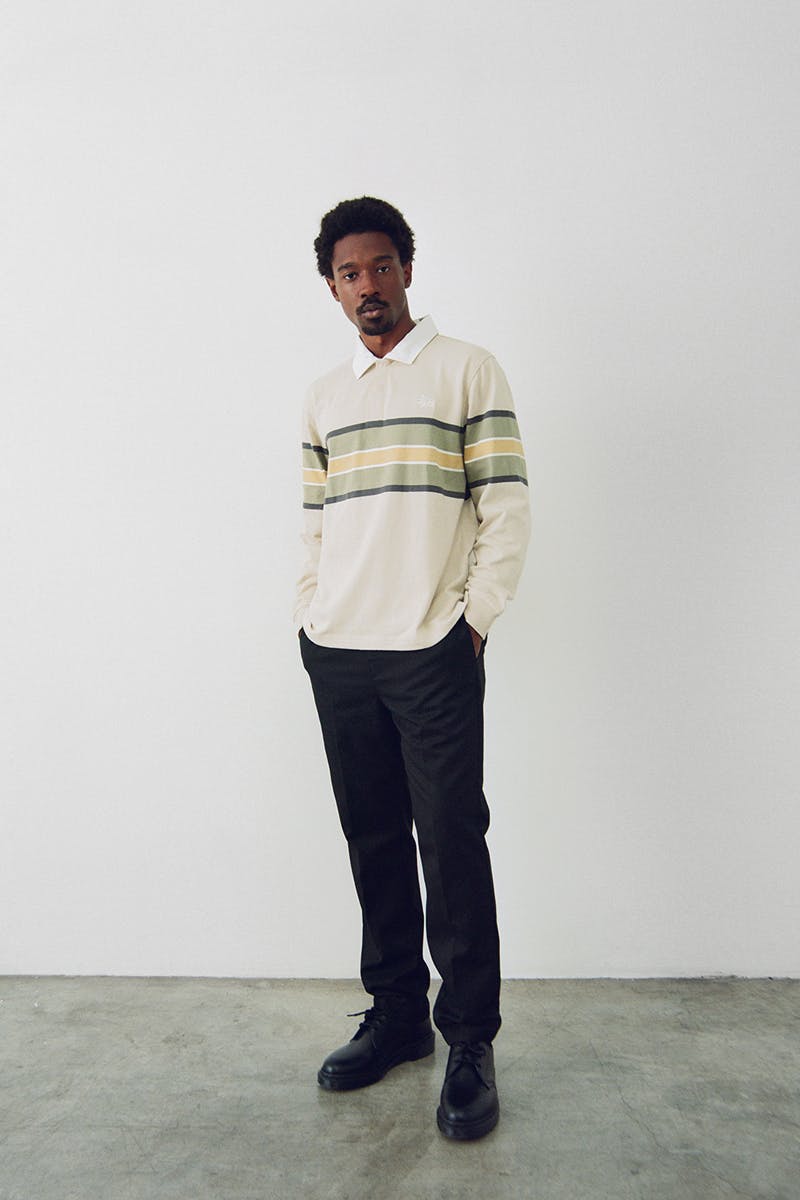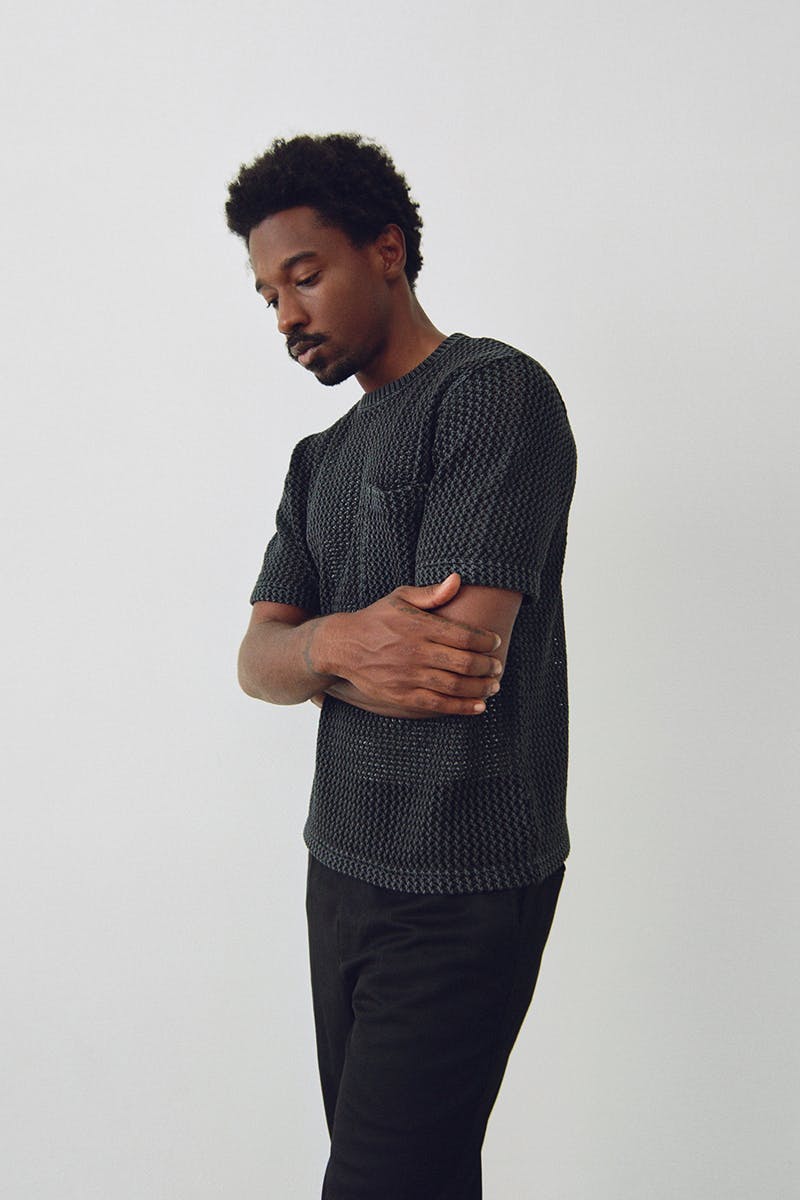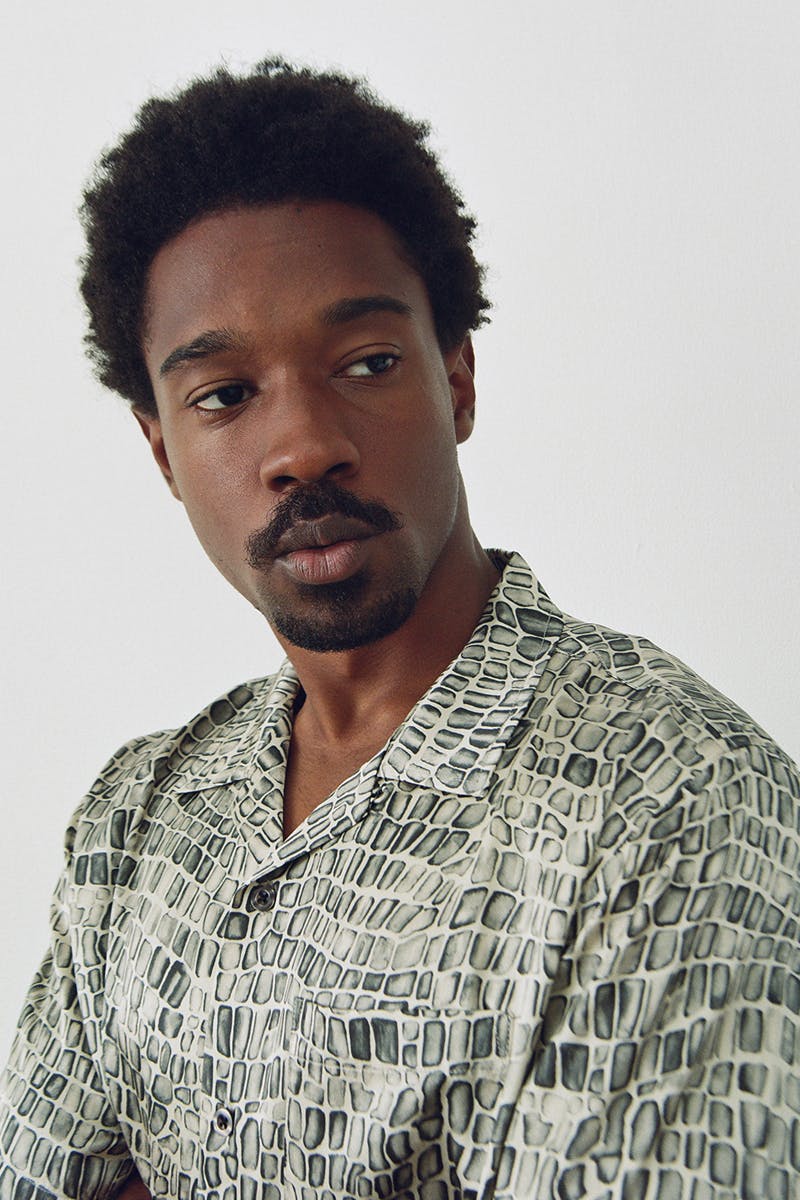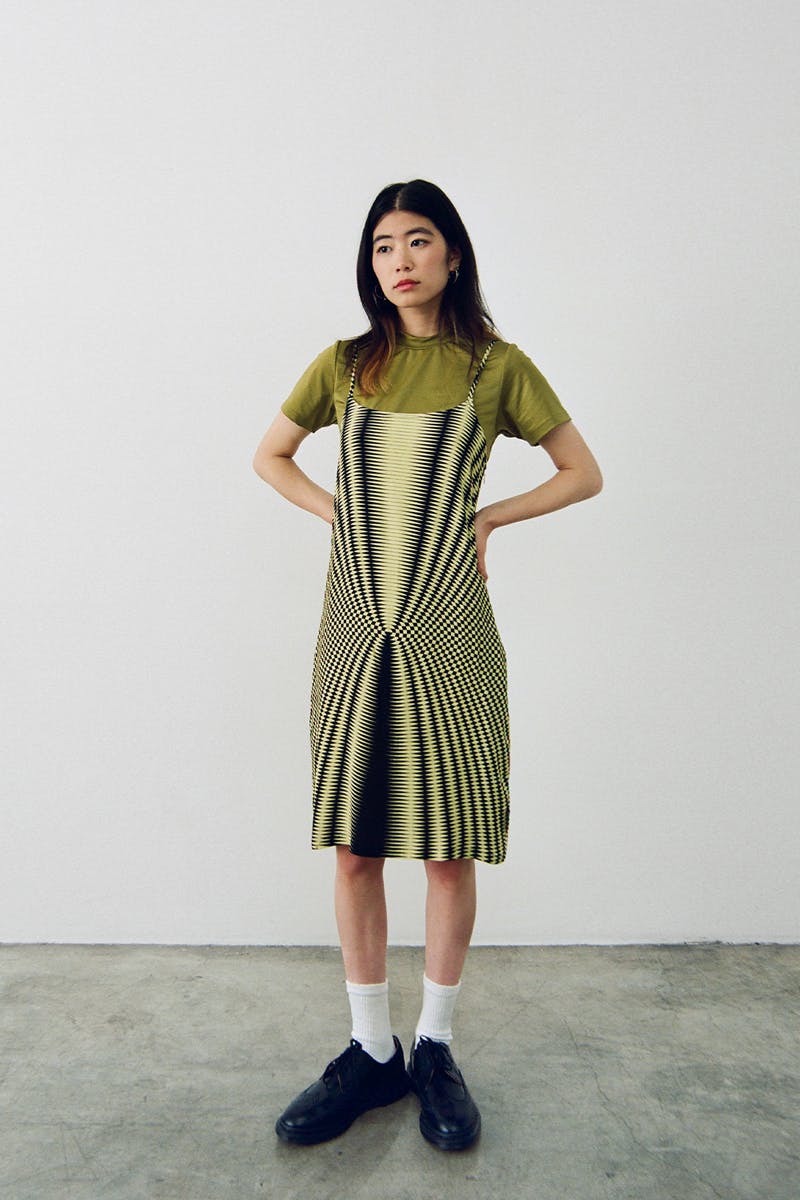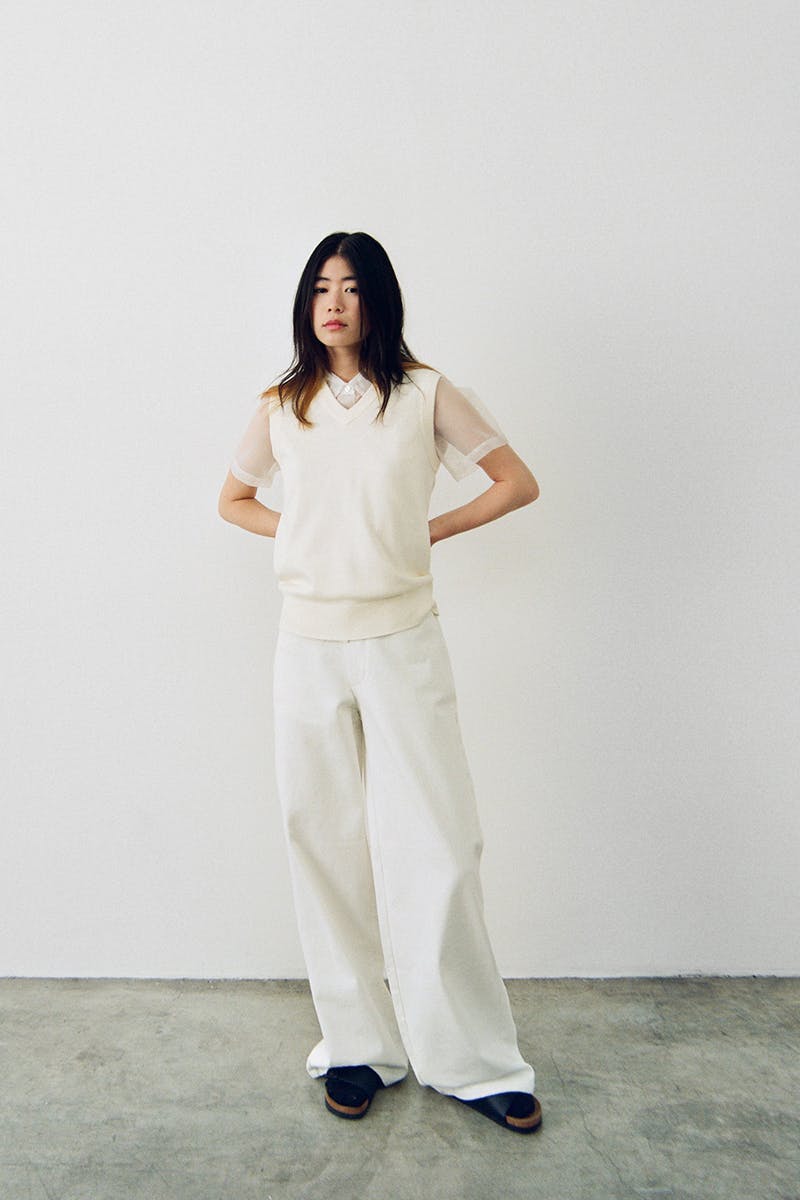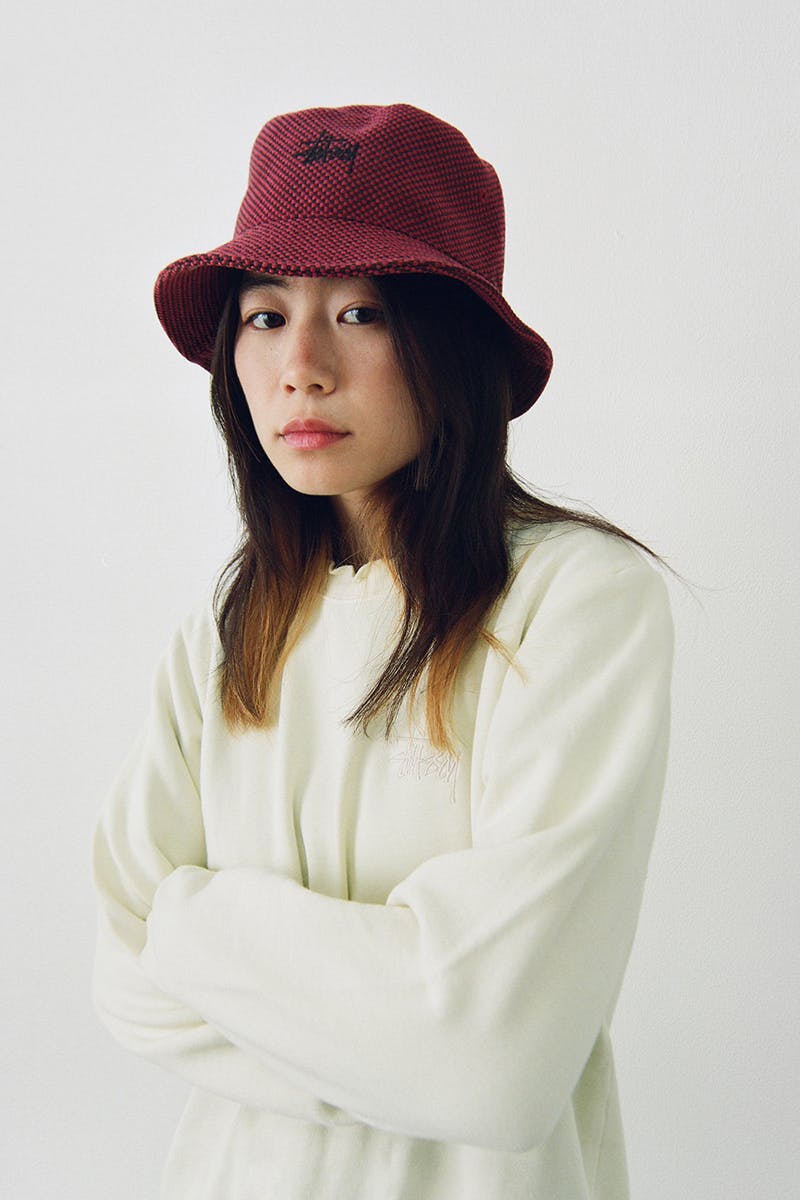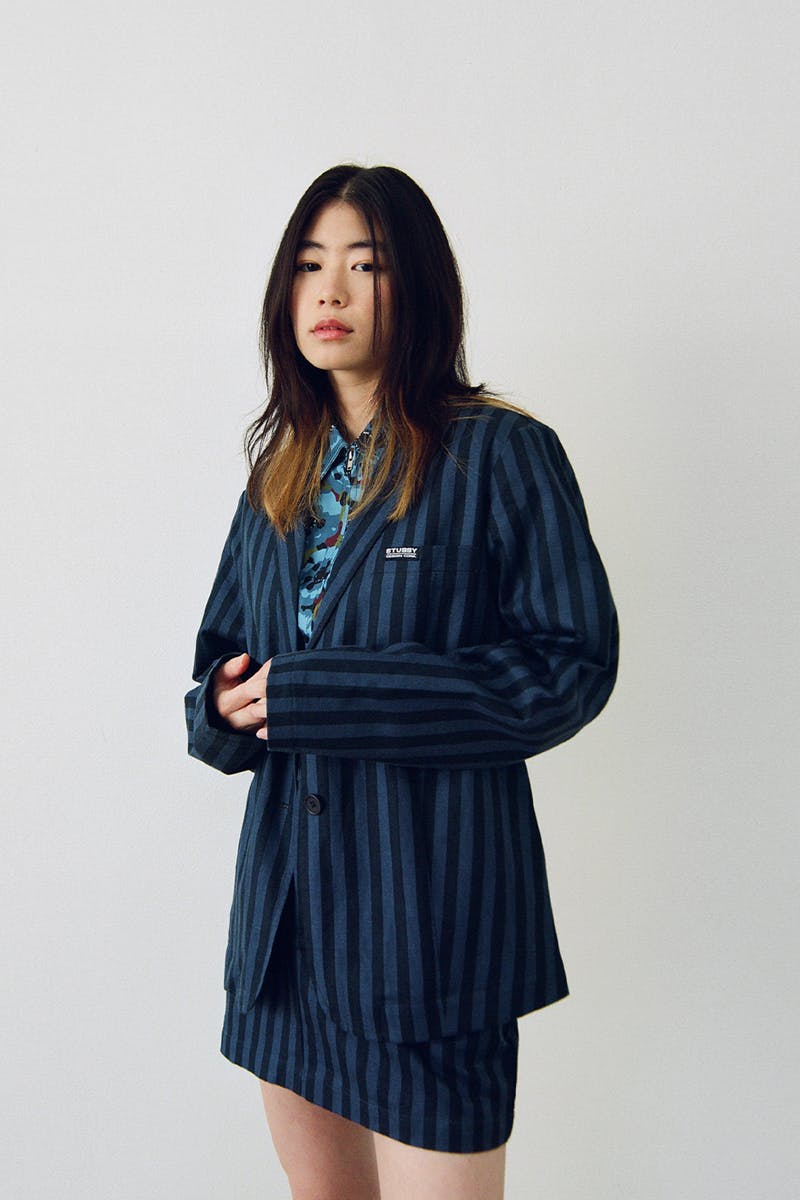 On paper, at least, it's pretty easy to design a warm weather menswear collection: short-sleeved shirt, tees, maybe a hoodie, some shorts, and there you have it. Stüssy isn't taking the easy way out for Summer 2021, continuing its streak of cleverly cooking up right-of-center garments equal parts advanced and accessible, providing the antidote for milquetoast summer outfits.
Picking up right where its recent spring delivery left off, Stüssy's latest collection digs its elbows into the aching core of menswear convention, kneading out fresh takes on lightweight layers. Loose-gauge sweaters offer breathable slouch that lends textural intrigue to crunchy cargo vests and seersucker suiting encourages sharp season-free styling. Gardener-inspired headwear goes hand-in-hand with shirts printed or embroidered with flowers and hardy denim shorts, complete with contrast stitch for a retro feel.
Yeah, Stüssy isn't above a classic camp collar shirt or beach short, but when it gets its hands on would-be banal staples, it aims to transform, or at least add a bit of zest. One T-shirt is cut from sporty mesh and laden with Stüssy's 8-ball motif, while a chore coat and painter pant set are splashed with earthy dye to reshape them as artisanal experiments, not mere closet clutter.
Ostensibly genderless, Stüssy's main assortment includes a variety of garments cut for women, like technical jacket/skirt sets and a psychedelic dress that matches the trippy patterns that grace men's shirts. Of course, Stüssy's overdyed sweaters, hoodies, and tees are for anyone and everyone, just like its new Nike Benassi Slides in "Stone."
The new summer lineup hits Stüssy's website and stockists like Dover Street Market on May 14.