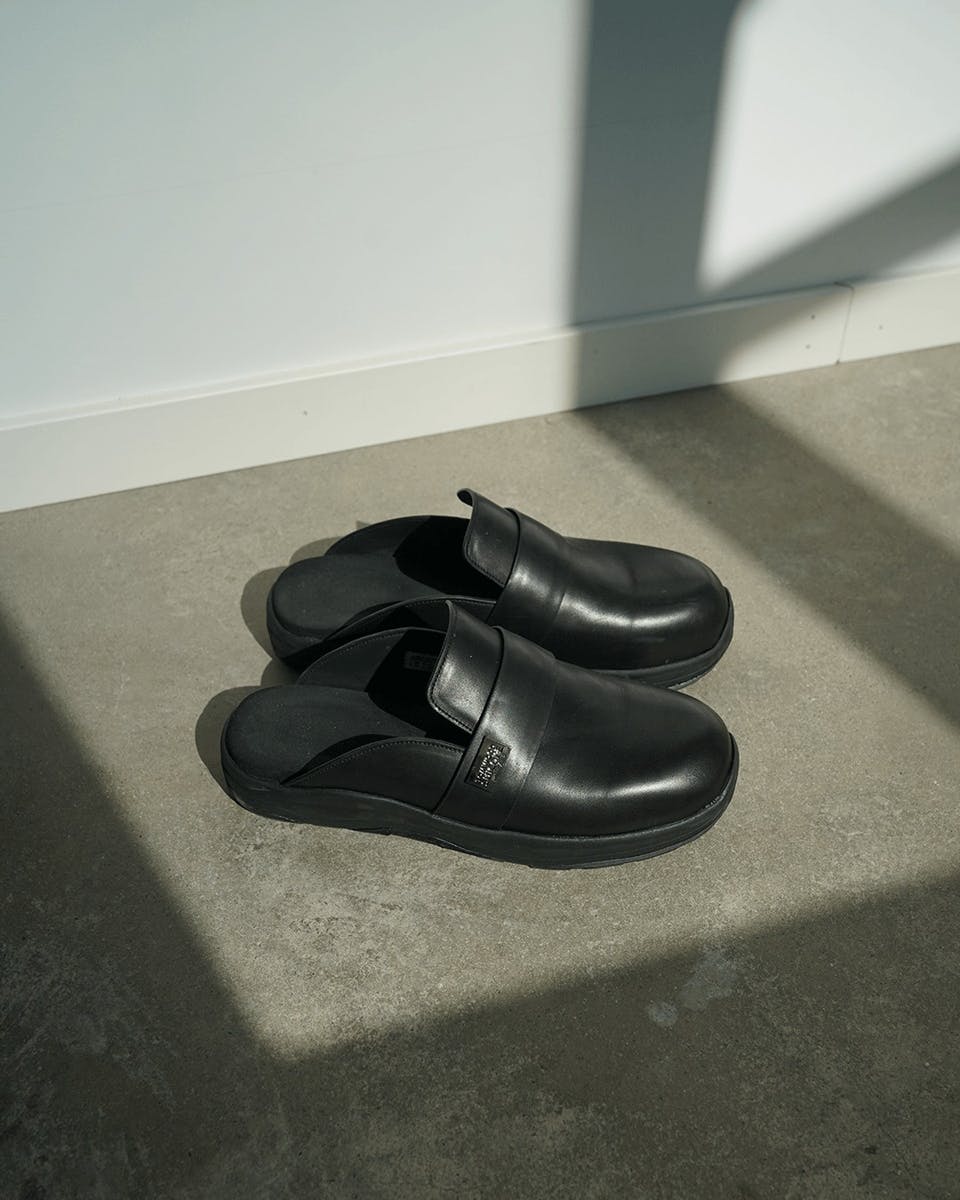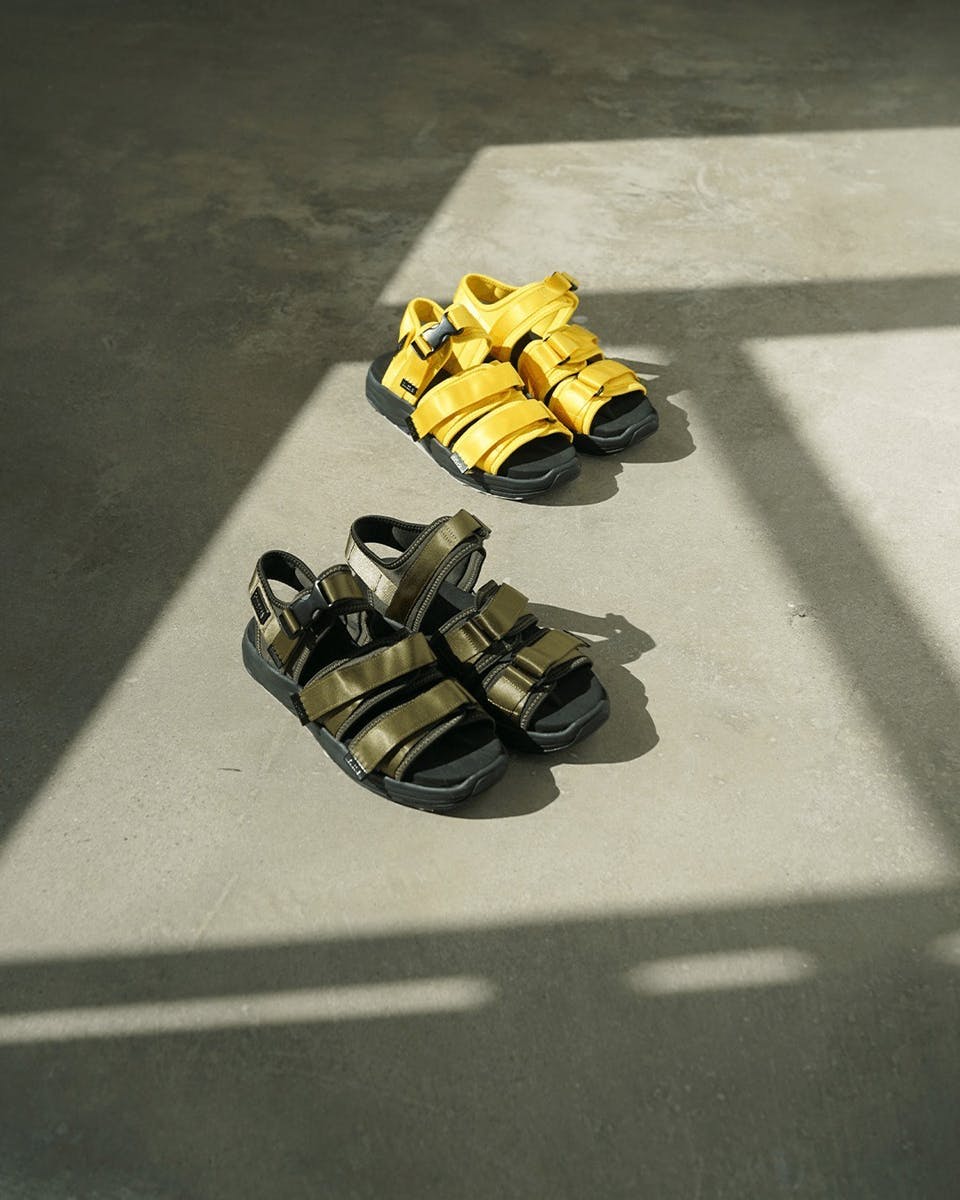 As the temperatures rise, we find ourselves in prime Suicoke Season. The only thing better than Suicoke season? Fancy Suicoke Season, which continues with the Japanese footwear brand's new Tom Wood collaboration.
Fancy Suicoke Season actually got under way earlier this month, when Suicoke dished its latest Marsèll collab and a set of Italian-made clogs, setting the standard for fancy summer slip-ons.
Each was made in Italy and took a familiar silhouette to quietly luxe extremes. This is the only natural evolution for Suicoke: when you've already got the shoe shapes perfected down to a science, there's no way to improve anything except for the quality.
That's basically what Suicoke and Tom Wood got up to with this drop, which includes two sets of stylistically distinct sandals.
Tom Wood, for those unaware, is a Norwegian label specializing in perfectly simple stuff. It started as a jewelry label but evolved into a go-to destination for unassuming T-shirts, denim jeans, and eyewear, all quietly luxe and imminently wearable.
Back in Spring/Summer 2021, Tom Wood introduced its first Suicoke collab, a series of plush leather shoes that upgraded classic Suicoke models with nappa leather and the occasional platform sole.
Fast forward to SS22 and Tom Wood is doing things a little differently, designing two bespoke Suicoke styles with its sense of understated luxury in mind.
First up is the Makö-S clog. Imagine your grandpa's go-to loafer except done up in lush leather or suede affixed to Suicoke's supportive sole and you're most of the way there, except it's completely backless for maximum ease. Elderly in all the right ways.
Then, there's the GGA-Vega sandal, which looks like an OG Suicoke shoe except this one is all-original. Atop that same rubber sole, Tom Wood went OD with the straps, rendering all four of them extra thicc. Branded gunmetal tabs are a nice, subtle bit of flair.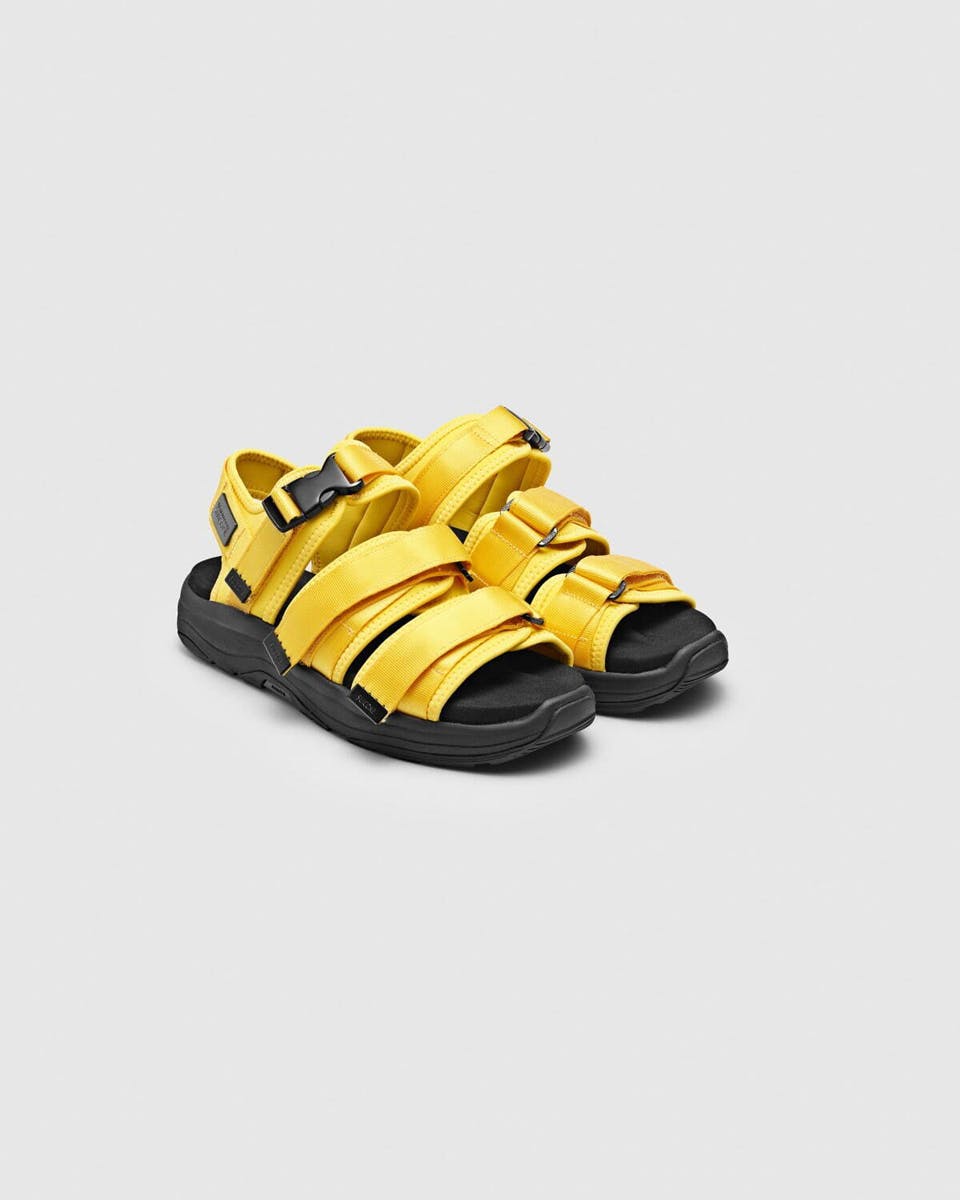 Available April 26 via Suicoke's web store, Tom Wood's site, and a few high-minded Suicoke stockists like Bodega, the Makö clog and Vega sandal retail for $445 and $385, respectively.
Fancy Suicoke Season don't come cheap but for those with the good taste to dress elderly (seriously, old folks just dress better), it's worth it.