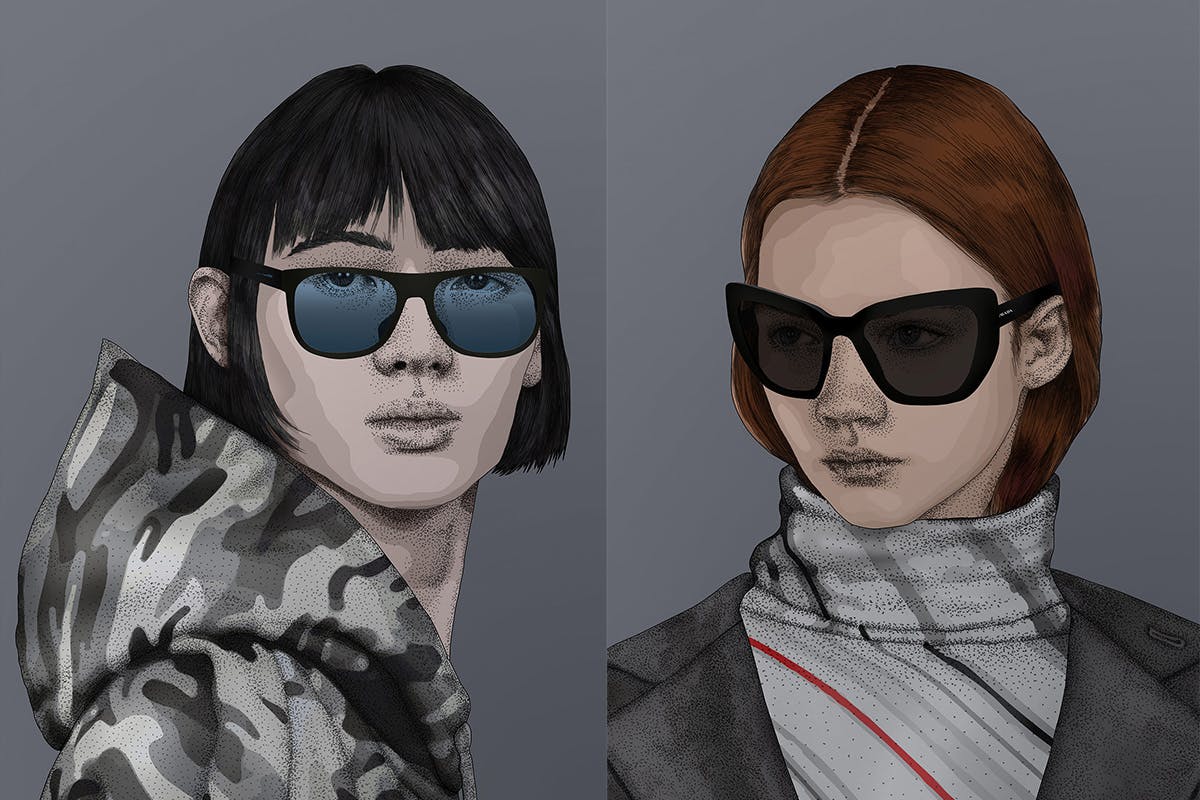 Highsnobiety / Franziska Schütz
After diving into the cultural movements that have shaped our shades, we continue our partnership with Sunglass Hut with a fit guide to help you choose the right shades for your face shape.
There aren't hard and fast rules when it comes to picking a pair of shades, especially as it's not always about what suits your face per se. Factors such as the occasion, the look you're going for that day, or whether they're the statement of your 'fit or not can all make what rules there are surrounding sunglass fitting redundant.
But, as shades trends come and go, it's always worth having a couple of failsafe pairs for the day-to-day that do complement the shape of your face. Choosing the "right" type of sunglasses for your face can be as challenging as it is important, especially when shopping online, but there are a number of considerations based on simple facial geometry that you can take into account (or not) the next time you're buying a pair of sunglasses.
The first step is to identify what type of face shape you have. Broadly speaking, there are four different face shapes: square, oval, round, and heart-shaped. When picking a pair of sunglasses, the reasoning generally goes that you choose a style that balances out your face's most prominent features. For example, if you have chiseled cheekbones and jawline, you'll choose a softer, rounded frame shape; if you face a fuller face, you'll opt for something with an angular frame and so on.
To make things easier, we've rounded up some loose guidelines to start with if you are planning to go for a style that fits the features of your face. If you're not fussed about it, consider this casual browsing for some of the staple styles to cop for summer.
Square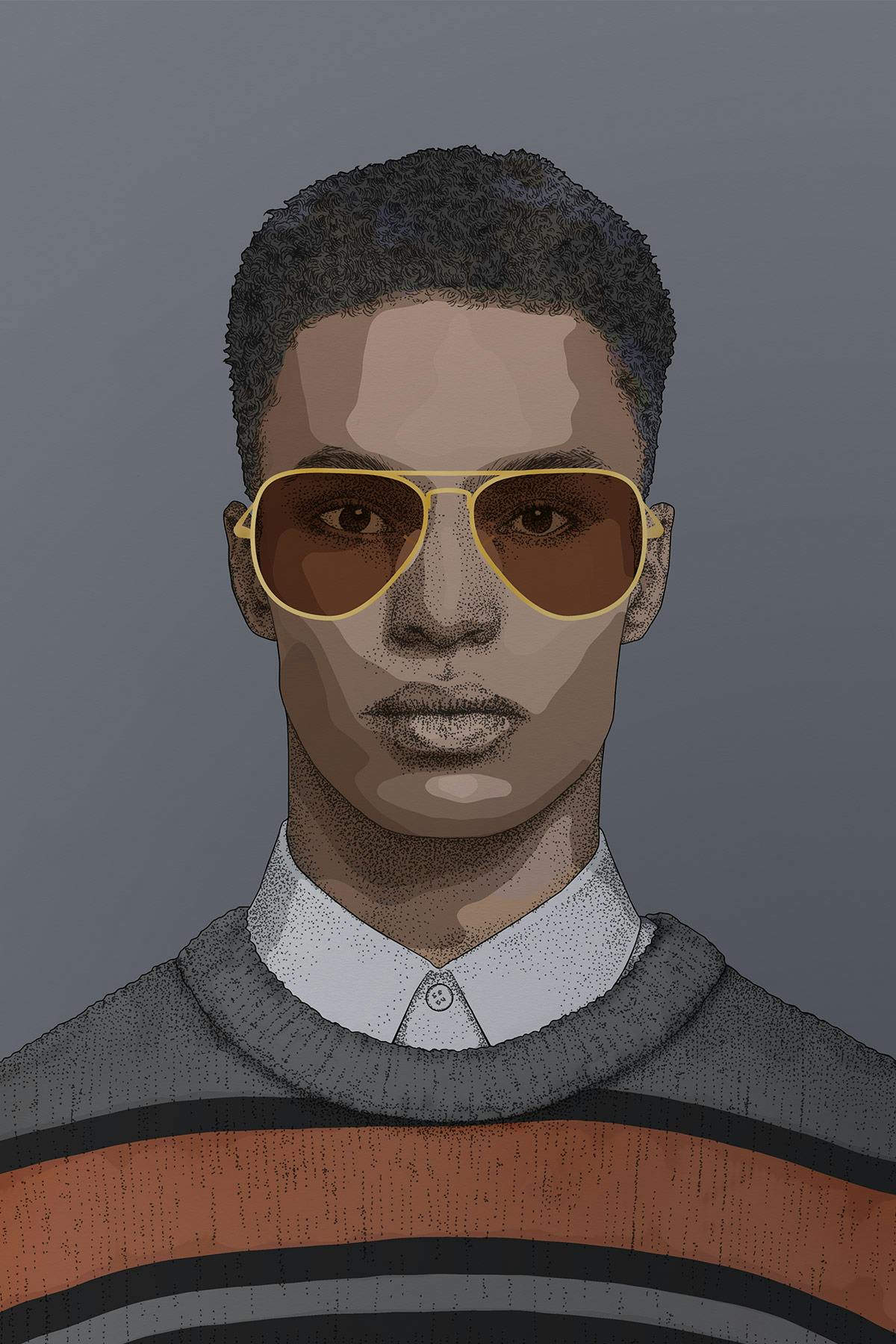 Identifying exactly what type of face shape you have ain't easy, but a square face is probably the easiest to spot as it means you basically have an angular face. Defining features include a chiseled brow and broad jawline that are roughly the same width. Because of the angularity of a square face, rounded designs are always a good option. Consider aviators, oval and round frames, or, if you've been blessed with a particularly defined jawline, semi-rimless styles too.



Chelsea Sunglasses
Michael Kors

Pilot Sunglasses
Emporio Armani

Round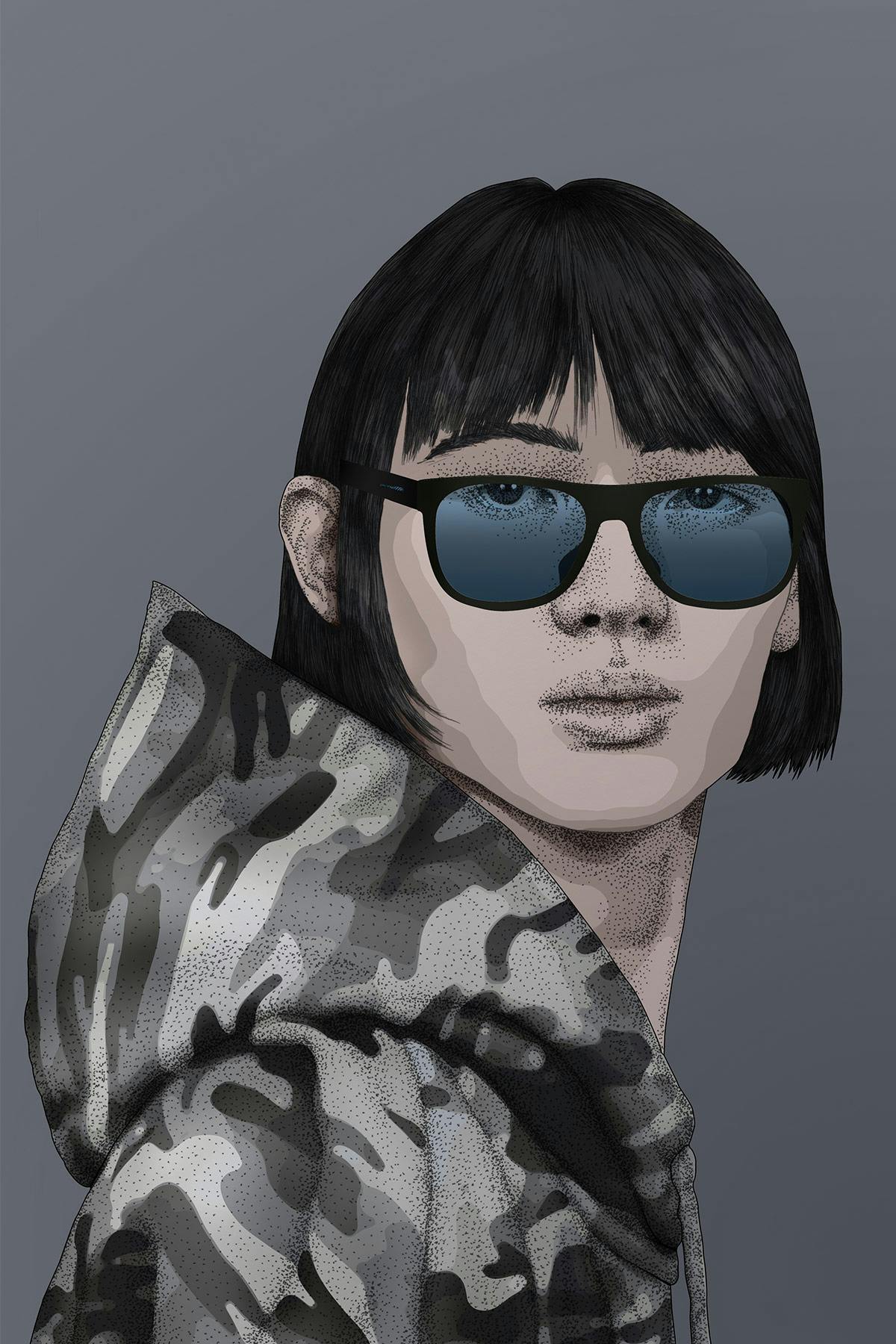 If your face is roughly as long as it is wide, you fall into the "round" category. If this is the case for you, then look out for options that offset your facial contours and add sharpness. Go for angular-shaped or horizontal frames – they'll elongate your face and make it look longer. If you're wanting to make more of a statement with your shades, check out shield or wrapped styles.


Baroque Sunglasses
Versace

Geometric Vintage Sunglas
Burberry


Square 1971 Classic
Ray-Ban
Oval
An oval face is taller than it is wide and isn't too angular around the brow or jaw, which means you can pull off just about any style – from tea shades to Oakley's sport shades. Rounded frames work as do sharp-cornered ones, and styles that sweep upwards such as butterfly frames will complement high cheekbones. If you want to balance out the length of your face, then go for a heavy-framed rectangular option.


Sunglasses Stripe Detail
Burberry

Chromance Sunglasses
Ray-Ban

Square Acetate Sunglasses
Valentino

Heart
If you have broad brow and narrow chin, chances are you have a heart-shaped face. In this case, the aim is to pick styles that balance out brow-jaw proportions and draw attention downwards. Go-to sunglasses for the heart-shape-faced among us include low profile or light-colored frames that add length to your face. Frames with thin temples or embellished bottoms can also help to elongate the face.


Pilot Sunglasses
Ralph Lauren

649 Series Sunglasses
Persol

Gigi Hadid Sunglasses
Vogue Eyewear

Wayfarer II Evolve
Ray-Ban
Now you know the guidelines, you're free to do with them what as you wish. Shop our selected styles for each face shape above and for more options, head to sunglasshut.com.