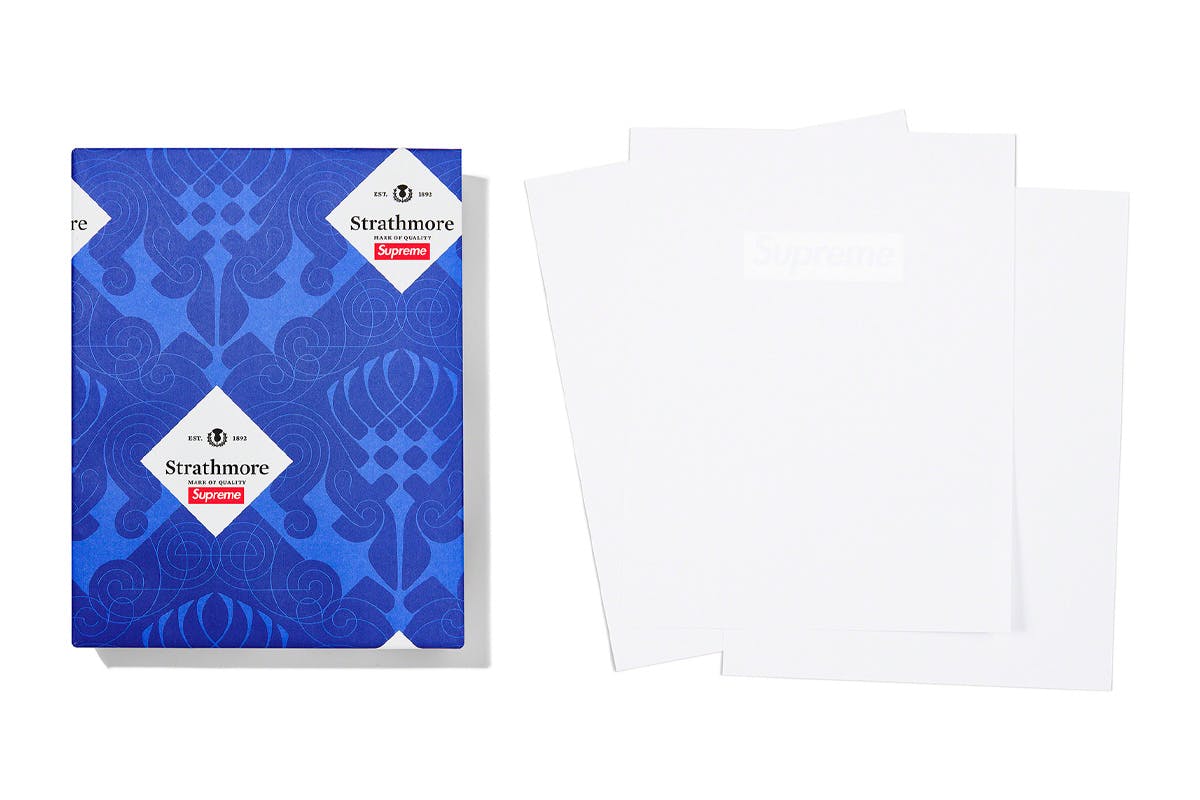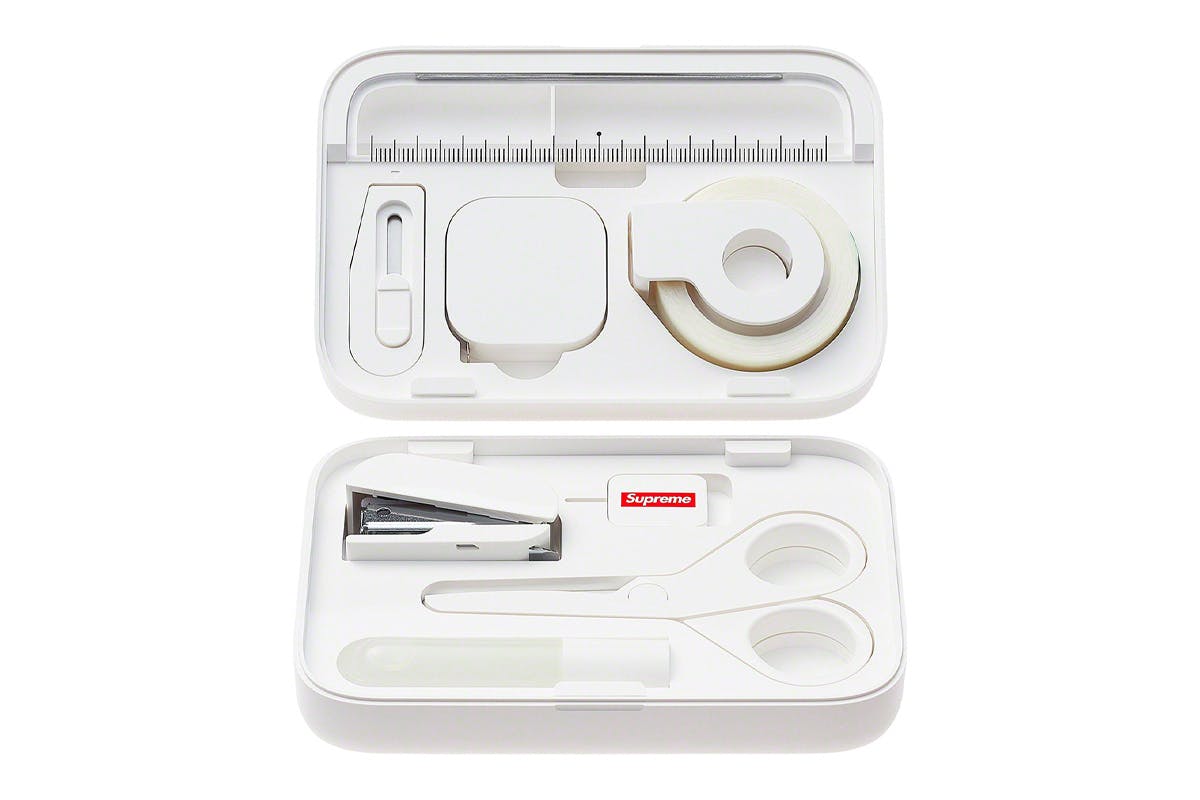 Supreme has just unveiled its lookbook and full product shots of the upcoming Fall/Winter 2021 season, but of more pressing concern is the accessories — the most fun part of any drop.
Supreme is renowned for its cheeky, even outrageous accessories game and this season might be the wildest yet. In addition to the by-now-expected bits such as thermals by Hanes (this time with a bones motif), skate decks, and Spitfire wheels, there's a Skittle collaboration, an RX-78-2 Gundam model kit, and a King Size Continental Bed by Swedish bed legend Hästens.
Other highlights include Dub spinner rims, a ping pong table, a duraflame fire log, and last but not least, Supreme-branded spaghetti.
As we speculated on earlier this month, Supreme has also teased an Air Force 1 Low collaboration that arrives in a fall-friendly "Wheat" colorway.
Check out a selection of the best Supreme FW21 accessories above, and delve into the apparel line up, here. Ready up for the first drop of Fall/Winter 2021, set to drop online and in-store on August 19th.