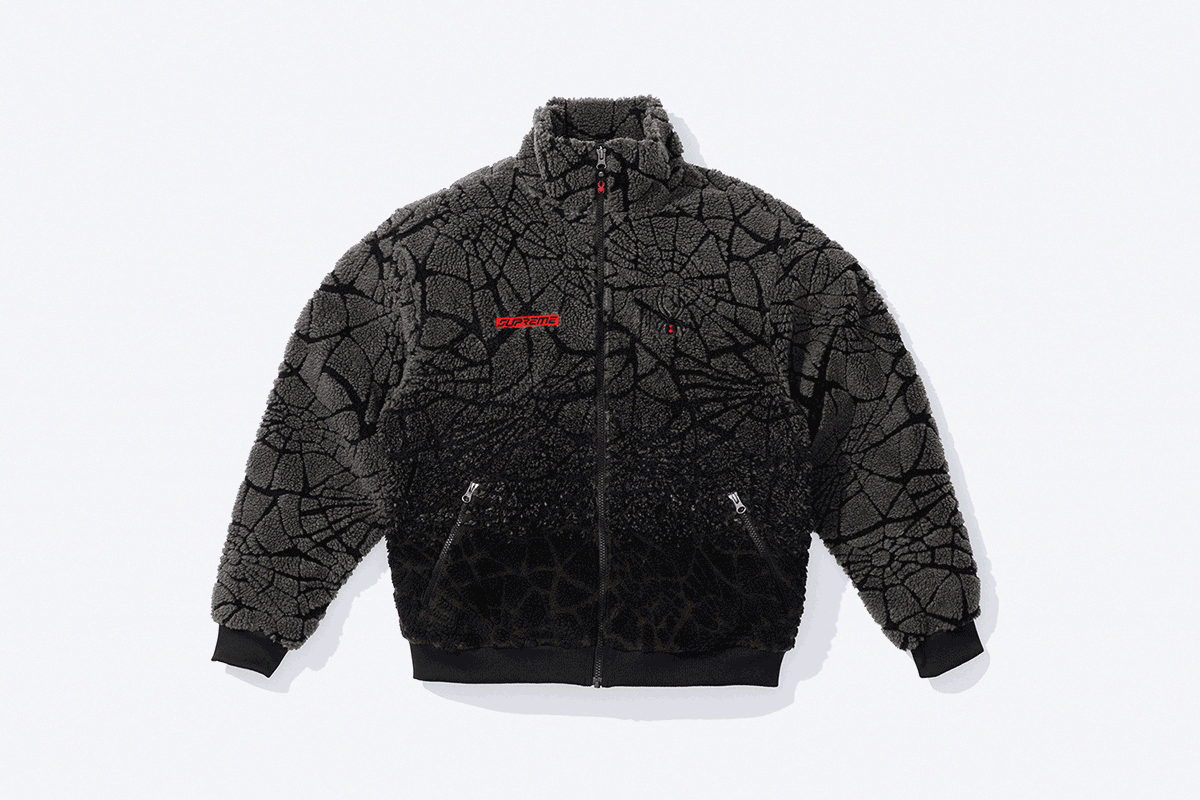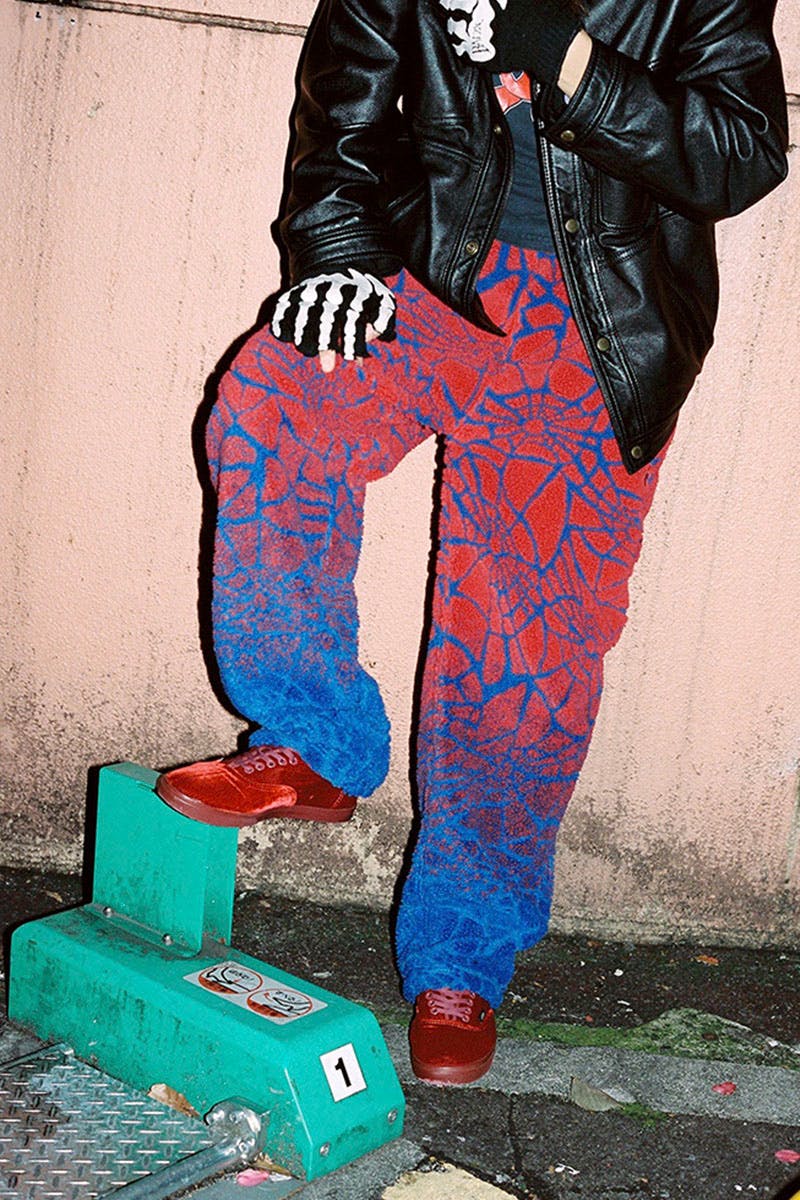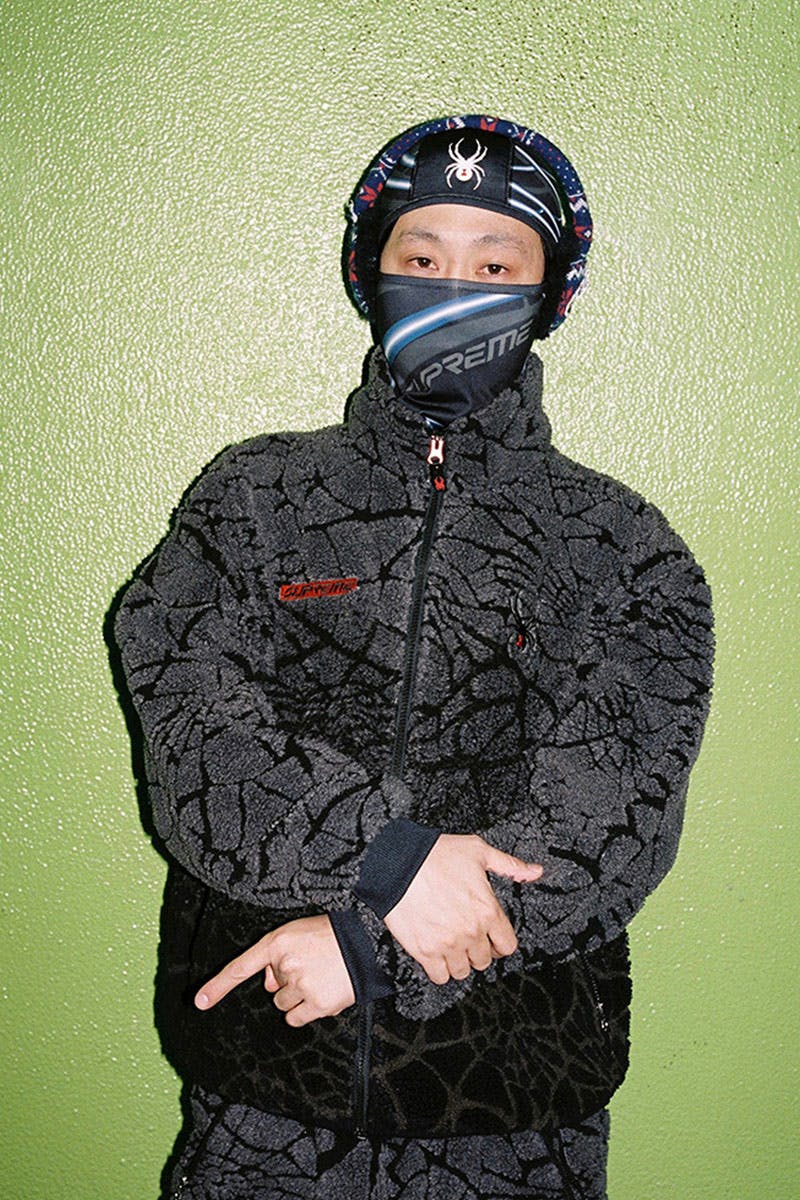 The end of the year might be 11 days away, but it's not over yet. As things begin winding down for Christmas, Supreme prepares itself for a trip up the slopes, connecting with Spyder to deliver a web-head collection that Spider-Man would be proud of.
Spyder, for those unacquainted, is an American ski apparel brand founded by David Jacobs in 1978. A championship-winning skier and coach of the Canadian National Ski Team throughout the 70s, Jacobs knows a thing or two about ski style.
In a bid to craft gear that blew what the industry had to offer out of the water, he developed Spyder, developing a brand that would stand the test of time thanks to its bold, statement style and distinct edge.
It shares its edge with Supreme, making the pairs' alignment a natural way to cap the year – in style, of course.
With temperatures due to dip further yet, this line-up of specialist ski gear is arriving in good time – December 22, to be precise.
Decked out with heavy patterns and graphic work that feels familiar to high-speed sports like Nascar, the collection comprises a fleece jacket and pants, a long-sleeve top, and a balaclava.
Undoubtedly, fans will be clambering to secure one of the three fleece sets on offer, which feature a webbed pattern from front-to-back, in heavily contrasting two-tone palettes. At the rear, you'll find Spyer's signature...spider logo.
It's unlikely that these pieces will hang around, so mark your calendars for Thursday and think fast.
Shop our favorite products