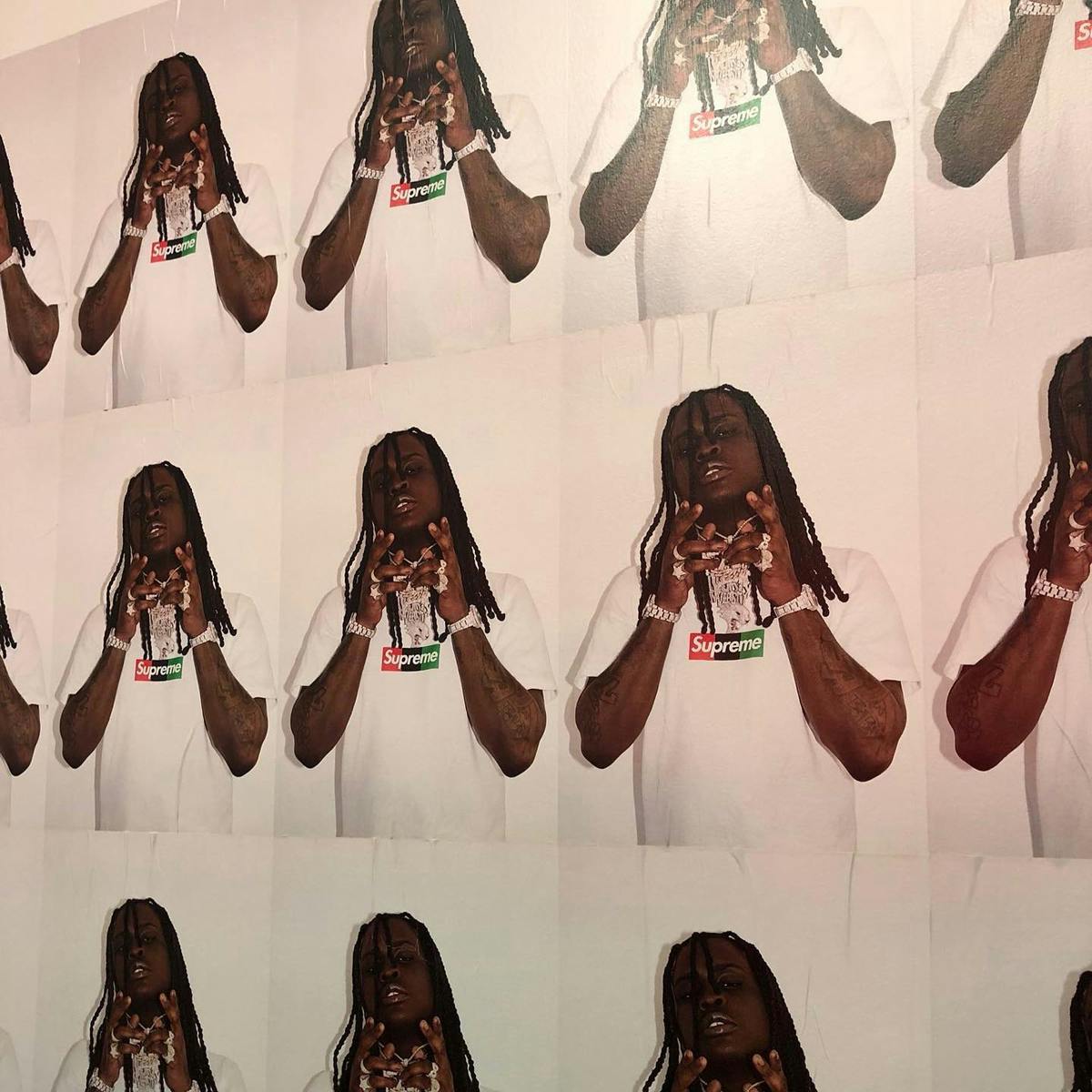 Highsnobiety aims to provide our readers with the latest updates in the fashion world. However, we cannot verify the reliability of any unauthorized leaks or rumors unless this information is provided directly by the brands themselves.
Streetwear heads' prayers may soon be answered as Supreme and Virgil Abloh's MCA "Figures of Speech" BOGO tee is speculated to finally see the light of day.
Photographer, skateboarder, and a close friend of Abloh's, Atiba Jefferson, recently shared a photo celebrating his Emmy nomination, wearing the extremely rare Supreme x Virgil Abloh Box Logo tee.
For streetwear lovers, this latest sighting of the sought-after BOGO tee — which totes a Box Logo design inspired by the pan-African flag — was just another teasing reminder they'll never lay hands on the grail item. Or, so they think.
According to the streets, the Supreme x Virgil Abloh "MCA" Box Logo tee may see an official release soon at Supreme, with reports of proceeds going to Abloh's renowned "Post-Modern" Scholarship Fund — who Highsnobiety had the pleasure of teaming up with for a capsule collection.
It's hard to forget one of Supreme's most coveted BOGO tees, especially when it debuted at Virgil Abloh's highly-acknowledged "Figures of Speech" exhibition at Chicago's MCA.
Chief Keef, also a fellow Chicago native like Abloh, wore the exclusive Supreme x Virgil Abloh tee to make matters more legendary, sealing the letter of approval signed "Love Sosa."
Fast forward to 2020, a sample of the BOGO tee lands on Duke's Archive for a whopping $10k, with tags indicating the shirt was a "second print test" that was "cancelled for production."
It's also worthy to point out that Supreme's James Jebbia and Virgil Abloh go way back as creative pals, with the two even engaging in friendly competition for the 2018 CFDA Fashion Awards' Menswear Designer of the Year (Jebbia won, by the way).
Abloh never hid his love for Supreme, often giving the brand cool points for its uncompromising streetwear presence and props as his go-to brand for graphic tees.
On Supreme's beloved t-shirts, he even called the streetwear giant "the best example of A-level thought process, execution, and reference point for that area of streetwear" in a 2015 interview.
Even after three years of popping in and out on streetwear's radar, the Supreme x Virgil Abloh "MCA" Box Logo Tee is easily a must-cop for Supreme and all-things-Abloh diehards. If rumors prove to be true, fans are in for an early Christmas, with Santa Supreme delivering arguably the gift of the year.