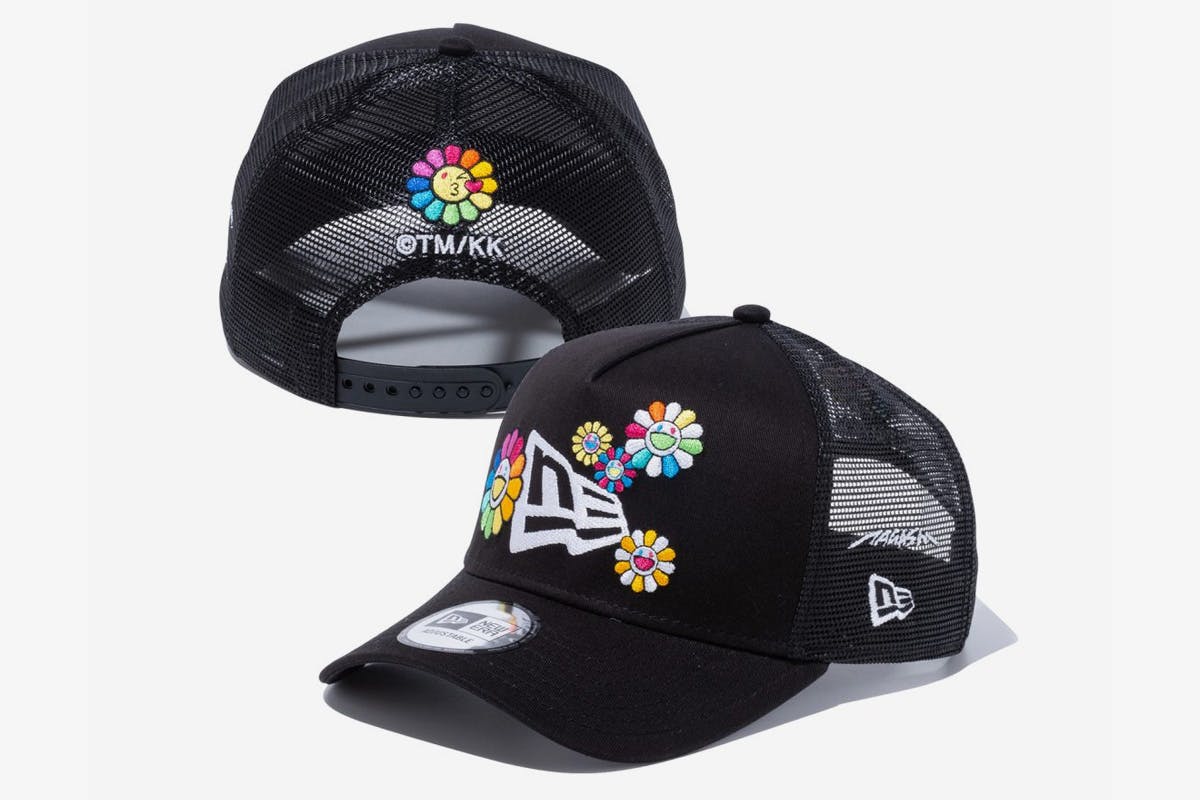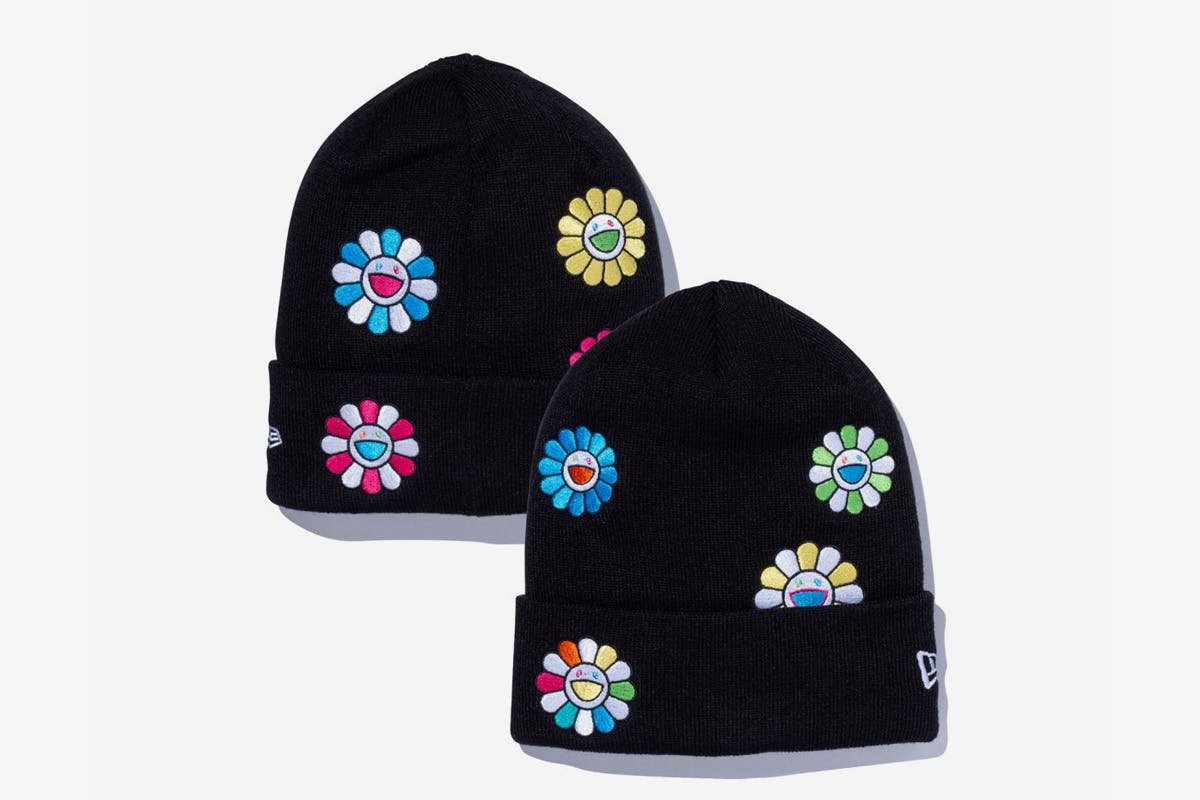 Legendary artist Takashi Murakami has teamed up with iconic headwear brand New Era on a collection comprising a range of co-branded hats and apparel that includes long- and short-sleeved T-shirts.
Murakami's instantly-recognizable flower art is embroidered across several types of caps, each constructed of varying materials and arriving in black, white, brown, and multicolor. The apparel range two short-sleeved T-shirts and two long-sleeves, all of which also feature Murakami's flower prints prominently.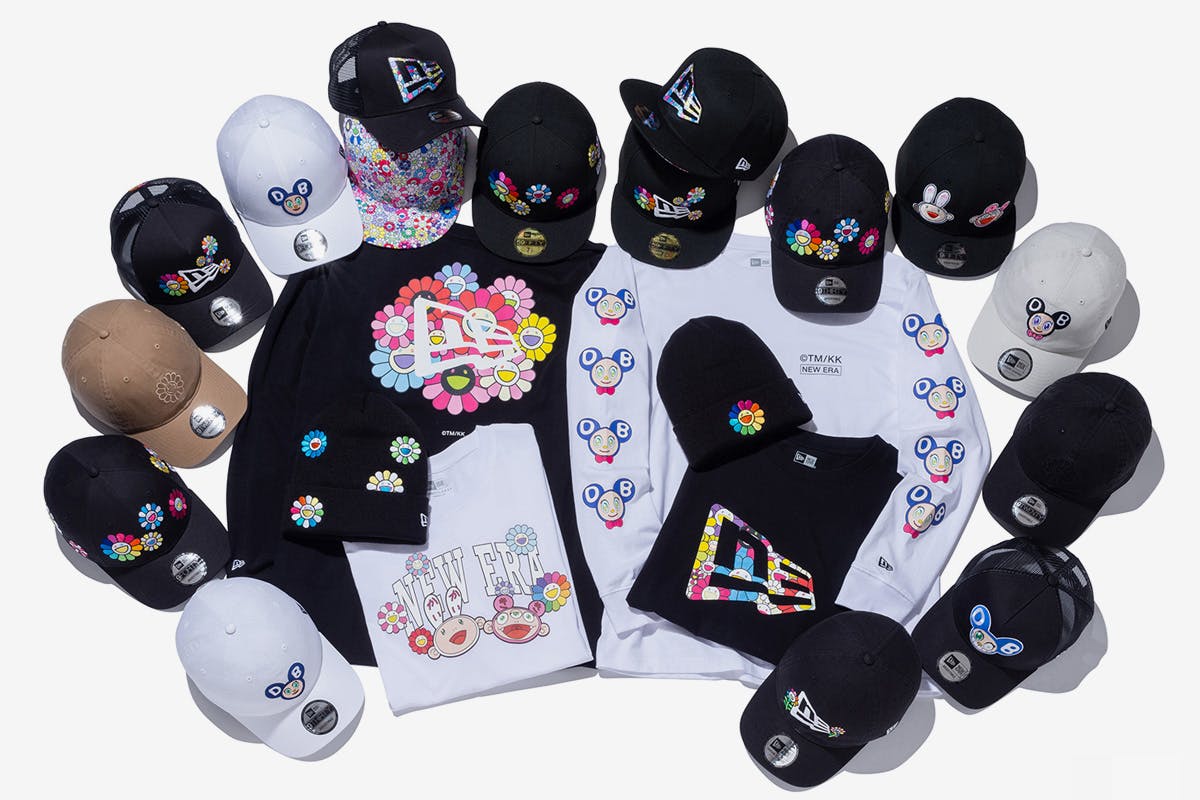 "New Era Cap Co. is excited to combine its classic style with the transcendent artwork of the immensely talented Japanese artist Takashi Murakami. The collaboration, spearheaded by our New Era Japan team, will celebrate some of Murakami's most iconic works as it splashes across several styles of headwear, apparel and accessories," says Mark Maidment, New Era SVP Brand. "Starting on January 1, 2022, the New Era x Takashi Murakami collection will be available exclusively in Japan. We understand the anticipation, given this collaboration's potential to energize lifestyle culture across the globe, and we're eager to bring it to international markets this February. In the days ahead, we will share further details, including when people can shop the collaborative collection in markets around the world."
The collection is set to arrive on January 1 exclusively in Japan first, before a wider global release at New Era retail stores, as well as online and at key New Era accounts. Check it out above, and head to New Era's site on January 1 for more information.