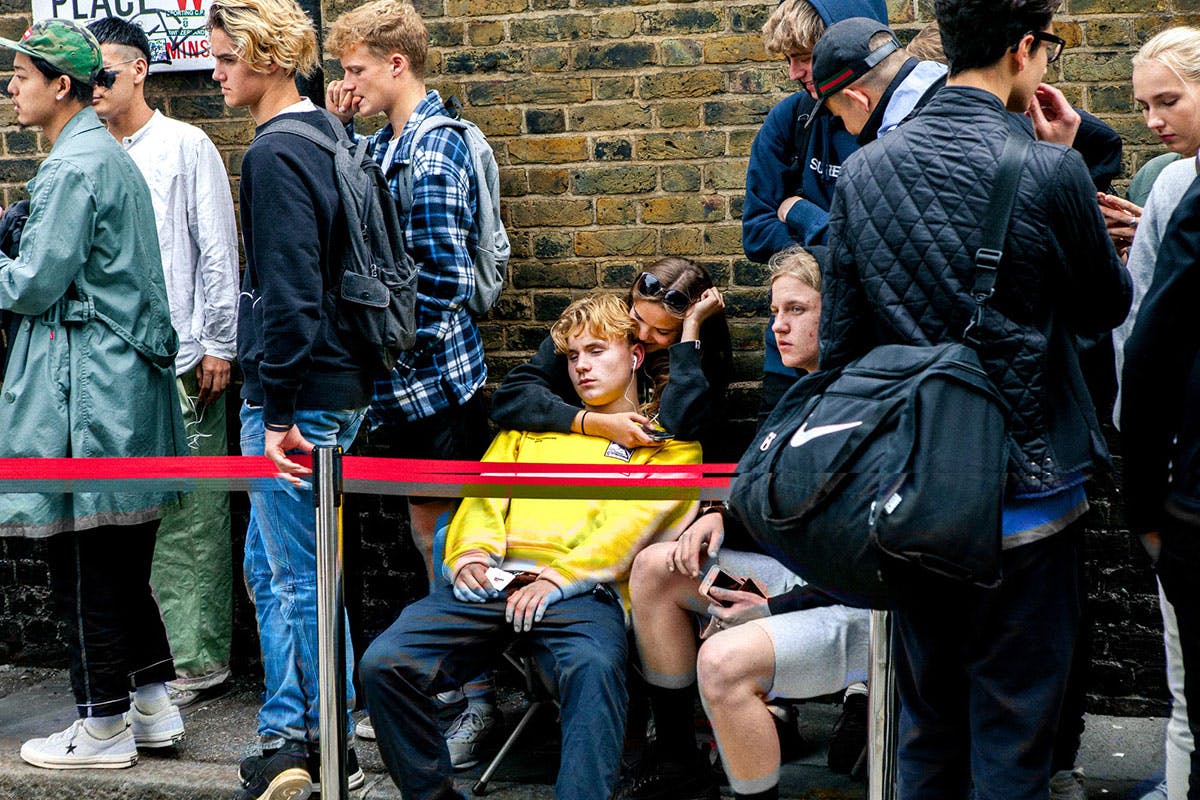 Highsnobiety's founder David Fischer told Digiday in 2017, "Subculture is the new pop culture." And he's right.
From the start, youth subcultures have been in constant conversation with mainstream society, appropriating and remixing its products to their own ends. And though it's common to assign political aims to subcultures, they're not always necessary either. Subcultures can and do exist without overt political identities. They don't need to stand for something or even stand against something. They just need to stand apart, separating themselves from the mainstream by taking aspects of that culture and subverting them in ways that create meaning for participants and members.
That's why sneakerheads, for example, are just as much of a subculture as punks. Sneakerheads take something with a specific intended use and repurpose it to their own needs, subverting its original meaning without political intentions. Take Jordan 11s, sneakers designed to be worn for basketball. They're performance shoes right down to the full-length carbon fiber plates in their soles. So, when a sneakerhead repurposes Jordan 11s as a fashion statement, an icon of commodity fetishization, and a marker of community identity, that original athletic intention has been subverted.
The mainstream wears Jordan 11s for basketball, but sneakerheads wear them as an emblem, creating a whole web of meaning around them that exists outside of athletics. And that's the essence of a subculture.
With that dynamic in mind, we've rounded up the ten most influential subcultures of the 2010s, showing how groups as disparate as skaters and cowboys, goths, and scumbros exercised outsize influence on cultural conversations and fashion trends during this strangest of decades.
Check out the most impactful subcultures of the past decade.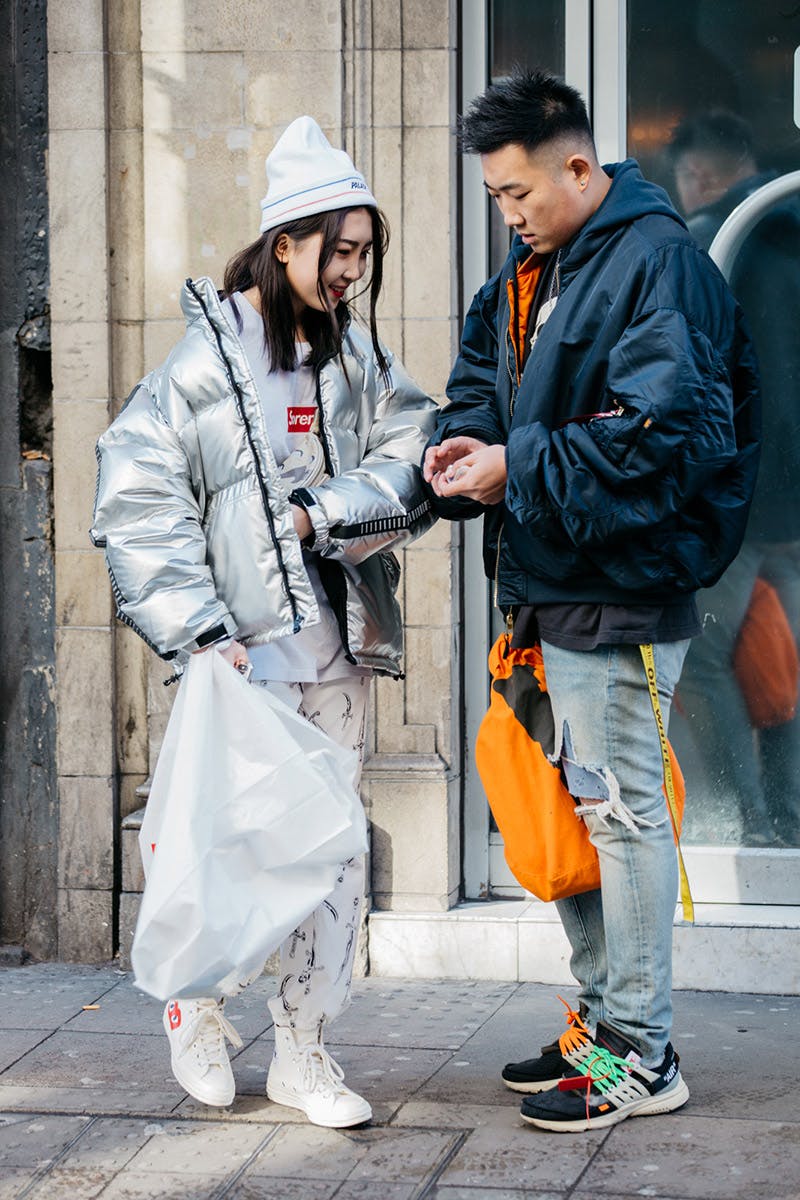 When Highsnobiety founder David Fischer mentioned subcultures to Digiday, he was talking about sneakerheads and hypebeasts, two distinct but intertwined subcultures united by a love of limited drops and rare drip. And though both sneakerheads and hypebeasts date to the 1990s and 2000s, decades which saw them lining up along downtown New York streets in hopes of copping Pigeon Dunks or rare Supreme collaborations, they truly took over during the 2010s.
During this decade, sneakerheads and hypebeasts changed not only youth culture, but also high fashion, influencing staid European labels like Gucci to adopt graphic-heavy, active-inspired clothing and limited drop releases, while sending Virgil Abloh, one of their own, to the pinnacle of success as the first Black artistic director at Louis Vuitton. Streetwear has infiltrated and defined the new luxury market. 
Beyond that, sneakerheads and hypebeasts pioneered online reselling, making the notion of buying rare items to "flip" for a profit more mainstream. Flipping became so popular and lucrative during the 2010s, that it inspired a whole new business sector, spurring the creation of sneaker reselling platform StockX and growing apps like DePop into international phenomena, all while injecting sneakerhead and hypebeast slang into mainstream conversations. 
Now one's middle-aged mother is just as likely to know what "grail" means in this context as your 14-year-old cousin is. And that's huge. Over the past decade, it's clear, sneakerheads and hypebeasts made the world their own. This modern subculture is probably not going anywhere anytime soon.
Skaters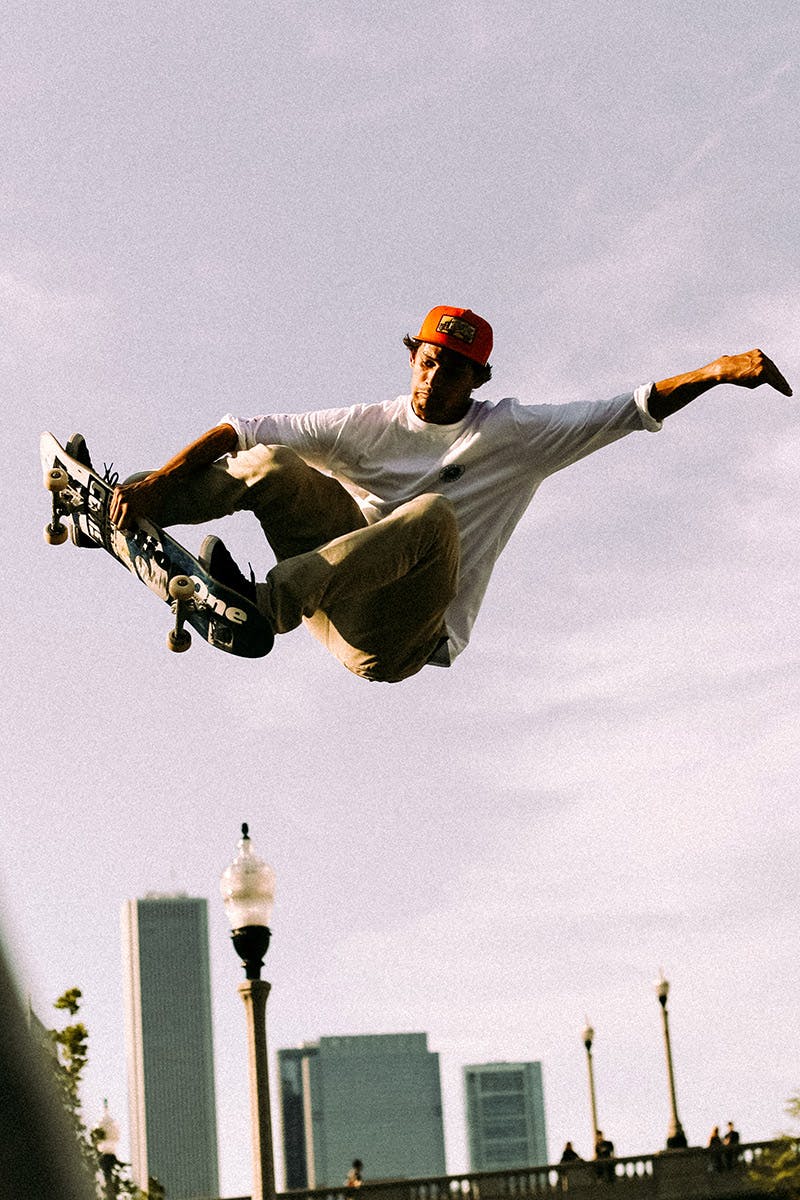 Like it or not, hypebeasts and sneakerheads are also responsible for the popular influence of skateboarders on fashion during the 2010s, showing the world there was a market for skate-specific footwear and clothing far away from the local ledge spot or plaza. Though real skaters kept things core, looking at fashion's interest in their culture with wary eyes, some couldn't help but spread skate culture and clothing around the world via their other interests.
Enter rap supergroup Odd Future and Tyler the Creator, their skateboarding figurehead, who broke out in 2011, bringing Supreme, Vans Old-Skools, Thrasher hoodies, Huf weed socks, and eventually their own Golf Wang line to the masses. Their success, as well as huge skate videos like Supreme's "cherry" and Lil Wayne's embrace of skateboarding in his 30s, inspired both high fashion fans and other hip hop artists to adopt and produce skate-inspired gear. Thrasher hoodies were particularly popular, appearing in Vogue and on the backs of celebs like Rihanna.
That market saturation forced now-deceased Thrasher editor Jake Phelps to announce that his magazine didn't send boxes of gear to celebs like Justin Bieber. During the 2010s, Kanye West also dressed daughter North West in skatewear staples like Thrasher and Supreme, before releasing the Yeezy 500, an adidas runner that looked just like an éS Scheme, a puffy-shoe icon that first dropped in 2001. That release seemed to spark a frenzy for old-skate-shoe-inspired kicks, with A$AP Rocky working with Under Armour to create the SRLo, a high-concept sneaker that drew obvious inspiration from Osiris's D3 skate shoe.
Now, this subculture seems to be going full circle, with original 2010s skate-influencer Tyler the Creator popping up this month to unveil the GOLF le FLEUR* x Converse Gianno, a puffy trail shoe that also recalls the late '90s phatest skate kicks, including yes, the D3.
Normcore
Ah yes, normcore. You probably remember it. Though satirical trend forecasting K-Hole came up with the term to refer to the novel concept of rebellion through fitting in, normcore didn't blow up until a 2014 New York Magazine article came out detailing how downtown New York scenesters were dressing like suburban moms and dads. From there, it created a firestorm, as mainstream press and actual normies couldn't even conceive of something so seemingly stupid actually existing, while the cool kids—the actual normcore adherents—rejected the term, almost embarrassed at being called out flexing in their white runners, turtlenecks, Crocs, and light-wash jeans.
The young and hip never like to be identified as such, with that kind attention piercing their carefully crafted aloof rebellion. And though the term "normcore" flamed out fast, its influence was massive, affecting fashion and style throughout the 2010s. In normcore's wake, mom jeans and dadcore became huge trends, with the latter aesthetic holding sway over vast swaths of cultural territory, from skaters to high fashion runways, where Balenciaga's Demna Gvasalia made it one of his hallmarks. 
Gvasalia dedicated his entire spring 2018 show to the dadcore, while selling loads of chunky, artfully smudged Triple S runners. But that's not all. Shia LaBeouf's intuitive normcore style would also make him a street style star and unexpected Kanye muse, setting the stage for normcore-inspired style subcultures like "scumbro" to emerge later in the decade.
Seapunk
In the past, most subcultures formed in the streets. Now, many form online. And seapunk was a leader in this space as one of the first online subcultures to make it big. But before it went online though, it emerged in a dream. In 2011, video director Lil Internet dreamed about a leather jacket crusted in barnacles instead of metal studs, tweeting about it as soon as he woke up. From there, artist, Lil Internet associate, and Twitter personality Lil Government tweeted #seapunk out into the world with a wink and a nod, where it would be picked up by the New York art pranksters at Dis magazine and teens on Tumblr, before exploding into the wider world.
Eventually, the seapunk aesthetic, which included plenty of aqua, green, and oceanic iconography like shells and dolphins, appeared up on everyone from Rihanna to Lady Gaga, Nicki Minaj to Katy Perry, and of course, Frank Ocean himself. Eventually, seapunk's aesthetic and its related musical genres like vaporwave grew so big even cultural gatekeeper's like The New York Times took notice, covering the subculture and eventually burning it out and, well, sinking it. But seapunk remains iconic as one of the first online subcultures to develop during the decade of smartphone-driven social media.
Roadmen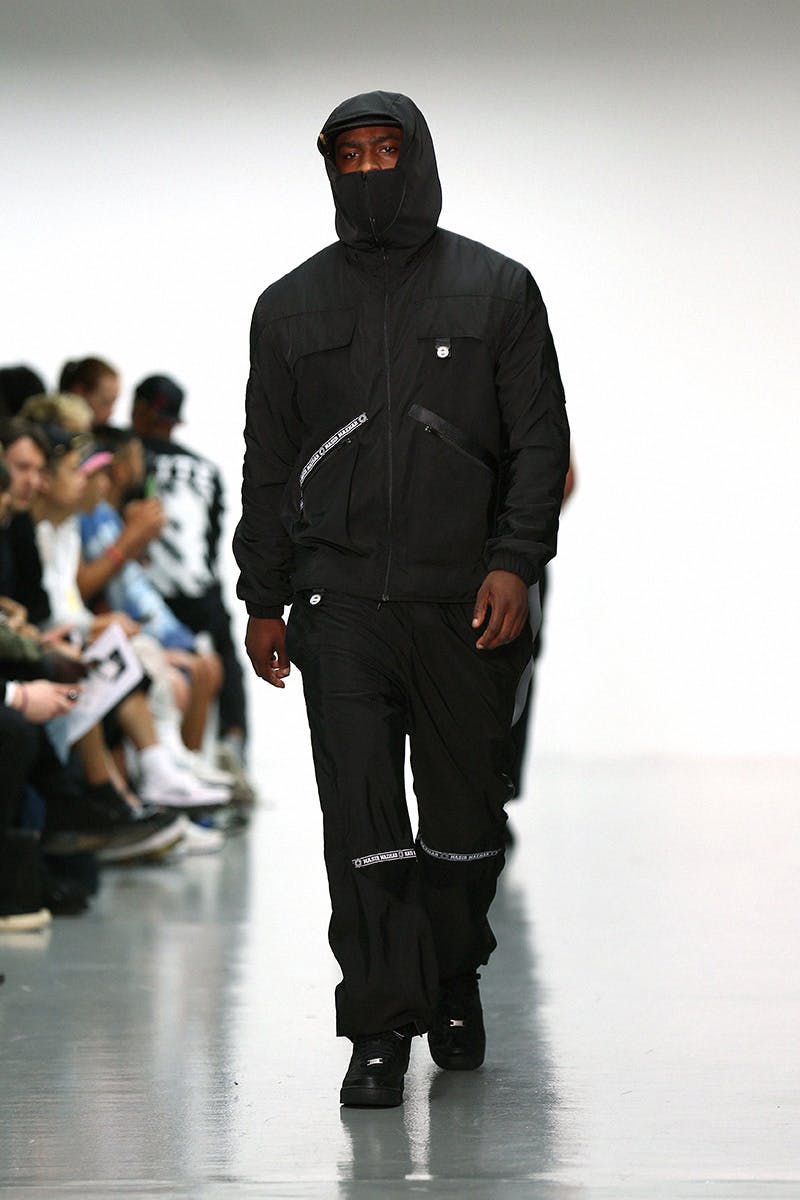 UK grime first appeared during the 2000s, as artists like London-born Dizze Rascal gave the world its first taste of truly original UK hip-hop. With its minimalist electro beats and vernacular rhymes, no one could mistake grime for a poor imitation of American hip hop. It was unique and it was totally English. Still, grime seemed to disappear from the global stage for a decade, bubbling along in the UK, before reemerging on the global stage in 2015 thanks to artists like Skepta and Stormzy. And a new style subculture also went global in conjunction with the grime renaissance. Alongside grime, the UK roadman, bedecked in tracksuits, technical outerwear, low profile caps, Air Max runners, and the omni-present shoulder bag would become a worldwide fashion obsession.
Roadman, English slang for young guys who hang out in the "roads," is akin to the American "corner dude," but it has a style all its own, updating traditional, sporty UK football casual style for the 21st century. No moment captured the intersection of UK grime and roadman style quite like Skepta's 2015 "Shutdown" video, which saw the emcee and his crew outfitted in enough minimalist sportswear to stock an entire boutique. Though the whole roadman look remains influential today, no item was bigger than the sidebag, a small sling or repurposed fanny pack worn over the shoulder, which was also adopted by skateboarders and active-influenced high fashion lines like Cottweiler and Y-3.
Drillers
Throughout hip hop's history, the Midwest sat outside the mainstream, doing its own thing while the East Coast beefed with the West and the South rose to global domination. Sure, there were outliers like Bone-Thugs-n-Harmony and Kanye West, but even they made their names by partnering with coastal superstars like Eazy-E and Jay Z. Perhaps that's what made Chicago's drill music so unexpected when it emerged around 2011. Coming directly out of the city's poorest South Side neighborhoods, drill spread as talented innovators like King Louie, Chief Keef, and Young Chop posted their work directly to Youtube.
With programs like Fruity Loops and high-resolution cameras increasingly available to all, Chicago drill was a true DIY movement, returning hip hop to an authentic gangster sensibility not seen since the emergence of Schooly D and N.W.A in the late '80s. Like trap, the 2010s' other great hip hop genre, drill relied on digital beats, synths, and distinctive snare sounds, but focused on a colder, more ruthless sound often accented with dark, theatrical strings and bells that echoed older Memphis tape rap.
Drillers like Chief Keef and Fredo Santana also boasted their own unique style, favoring skinny, low-slung True Religion jeans, Jordans, chains, flashy designer belts, and slim T-shirts and hoodies, even as other subcultures moved on to baggier clothing. Drill's sound and aesthetic also proved globally influential, moving from Chicago to Brooklyn and even London, where teenage street gangs used the music and its attendant Youtube videos to boast and taunt "opps," eventually leading to a moral panic in the UK where politicians tried to ban the genre. Sadly, drill's authenticity came at a price, with rappers like Lil Jojo and L'A Capone losing their lives to gun violence, while others, like Fredo Santana passing away due to drug abuse. 
Despite those deaths, drill remains among the world's most important modern subcultures today.
Goth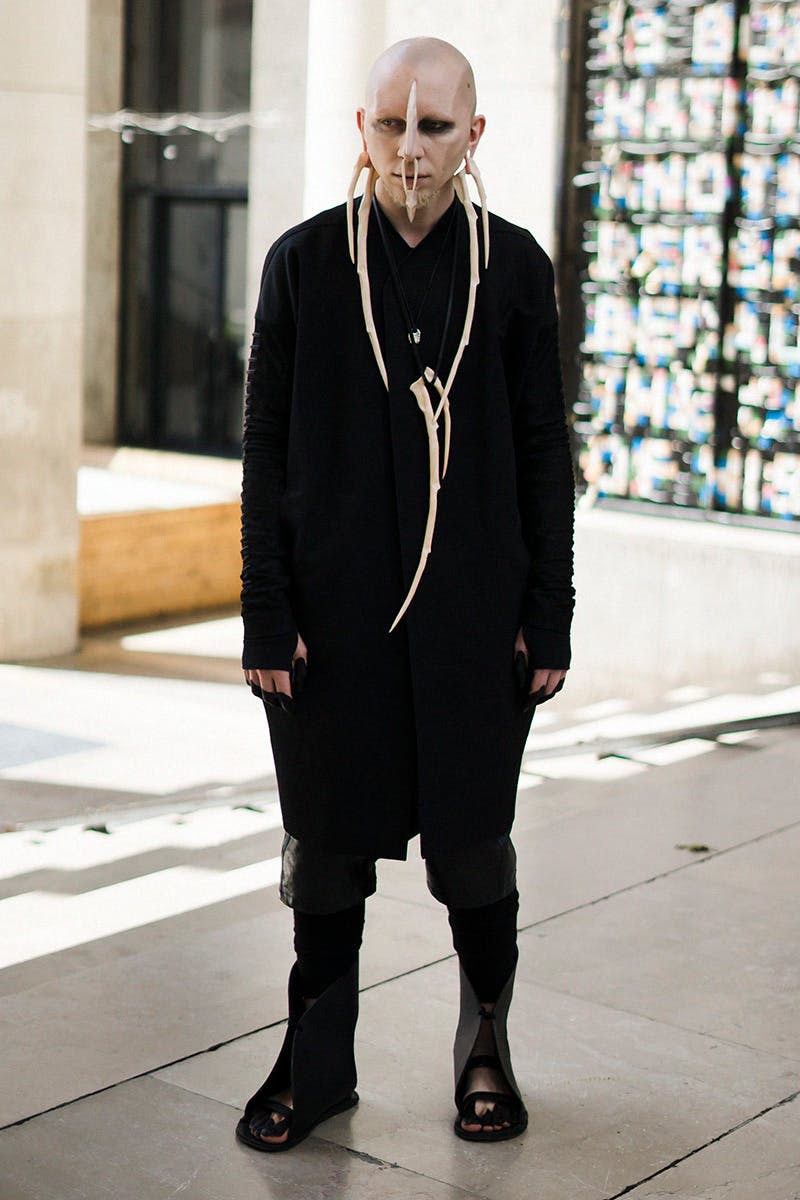 Born in the 1970s, Goth never quite goes away. That might be because its morose, romantic outlook is the perfect encapsulation of teenage ennui. Or maybe it's because black looks good on everyone. Either way, goth was huge during the 2010s, inspiring all sorts of spinoffs and updates, from "street goth" to "health goth" and more. Goths of color fueled much of this creative expansion, as artists like DJ Venus X grew her GHE20G0TH1K parties from local New York phenomenon to global brand, inspiring rappers like A$AP Rocky to come along for the ride. Fashion designers, both new and old, also played a huge role in the 2010s goth explosion.
Hood by Air's Shane Oliver kept rappers, club kids, and celebrities dipped in his neo-goth hip hop gear, while high fashion elders like Rick Owens saw his career rise to new heights. Along the way, goth-made skaters and even rappers want to paint their nails, while inspiring a vast genre of "goth girlfriend" memes and think pieces online. And, as a testament to goth's staying power and importance during the 2010s, none other than Highsnobiety has recently predicted yet another goth comeback.
Yeehaw Agenda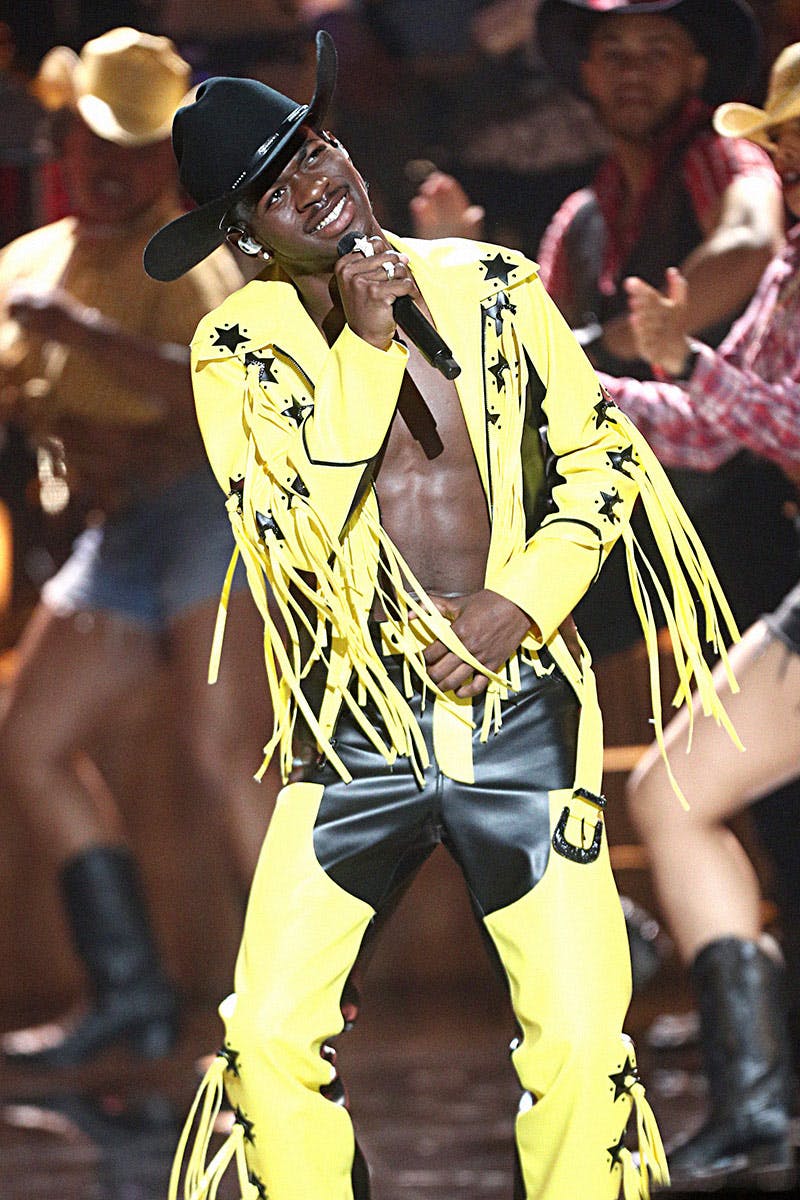 History aficionados know that black people lived and worked in the American West from the start. Many were cowboys, with the range offering African Americans a level of freedom and decent pay that wasn't available in the East of the South. Until recently, that history had largely been forgotten in popular culture, though black cowboys never completely disappeared. Enter the "YeeHaw Agenda," a phrase coined by Texan Bri Malandro in the late 2010s to refer to the renewed popularity of Westernwear and cowboy chic among African Americans.
Though named by Malandro, the cowboy look had been bubbling up among African Americans for a minute, with designer Kerby Jean-Raymond casting the Compton Cowboys and Cowgirls of Color in his fall 2018 Pyer Moss "American Also" campaign. Later that year, Atlanta's Lil Nas X provided the YeeHaw Agenda with a theme song, releasing his hip hop-country mega-smash "Old Town Road," a tune that went viral thanks to the #YeeHawChallenge on TikTok.
Written off as a novelty hit by some, "Old Town Road" proved both incredibly durable and controversial, with Billboard deciding to take it off its Hot Country Songs charts despite its huge popularity. That didn't stop Lil Nas X or the song, as defenders like Billy Ray Cyrus hopped on the tune for remixes that helped "Old Town Road" go Diamond faster than any song in history, moving more than ten million total units in the U.S. alone. At the same time, celebs like Beyonce, Solange, and Megan Thee Stallion helped push the YeeHaw Agenda, adopting the cowboy look in what some saw as a repudiation of Trump's MAGA movement.
Scumbro
The scumbro subculture arose in 2018 at the confluence of Shia LaBeouf's normcore and skate style, as stylists like Karla Welch helped push the look on client Justin Bieber, just as other adherents like Jonah Hill, Pete Davidson, and John Mayer were seen dressing similarly out in the streets. Scumbro style is simple, a mix of skate hoodies, frat boy tie-dye, rare sneakers, and sweatpants worn with a dirtbag nonchalance. Adherents got bonus points if they could grow a wispy mustache.
The scumbro style helped make Jonah Hill an unexpected street style icon, as menswear fans lauded him for his newly independent look that mixed tie-dye and dad caps with Palace gear and new tattoos, just as his skate flick Mid90s gained him acclaim as a director. Scumbro also made Pete Davidson a style icon, as he rode his scumbro look and high profile-relationship with Ariana Grande right into a modeling gig in Alexander Wang's Collection 1 2020 fashion show. Though some publications say scumbro died in 2018, it's scruffy grooming, tie-dye shirts, and scuzzy dad caps remain popular with aspiring dirtbags today.
Eboys
Despite their recent outsize influence on pop culture and mainstream fashion, subcultures remain largely teenage concerns. So it's fitting that teenagers created the final subculture on this list. Just squeaking in towards the end of decade, Eboys and Egirls emerged on Chinese social media app TikTok, where Gen Z has flocked to participate in hashtagged challenges and silly lipsyncing videos. Though the trend is for the young, it harkens back to subcultures of the past, combining elements of '90s grunge with 2000s skater style, MySpace scene kids flare, and even Hot Topic mall goth gloom.
Among the "E," both genders paint their nails, favoring long-sleeved striped T-shirts worn under black graphic tees, all tucked into jeans styled with plenty of wallet chains. Egirls notably wear distinctive eye makeup too, often adding hearts or other small symbols to their cheeks. On the whole, the look reminds viewers that even among the newest subcultures, elements of the past remain important, with young people mixing and matching them to fit the current zeitgeist, in a feedback loop that's unlikely to ever end. If you're feeling inspired, perhaps it's time to level up your wardrobe?