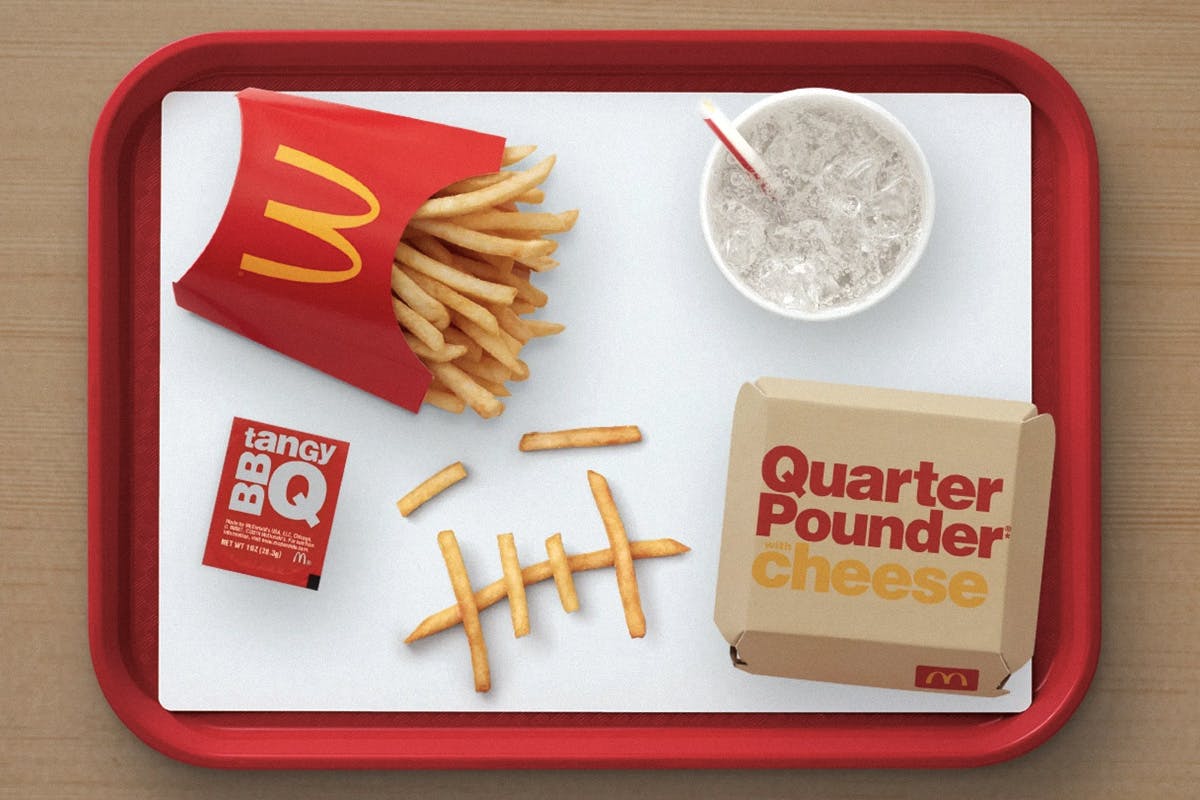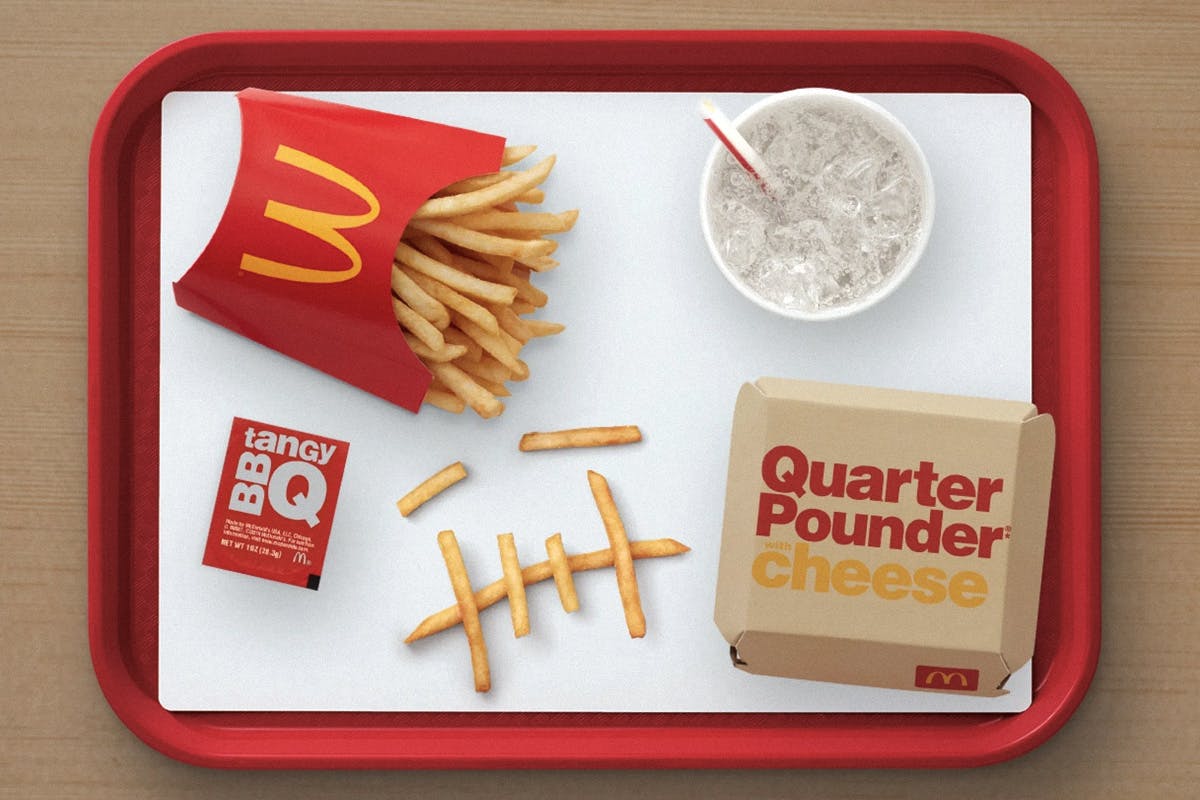 Following Travis Scott's announcement that he'll collaborate with McDonald's on a set menu and merchandise, the rapper's fans have been blowing up social media. Travis Scott's partnership with McDonald's runs from September 8 to October 4 and comprises a special menu that includes a Quarter Pounder with cheese, bacon and lettuce, french fries with BBQ sauce dip, and a Sprite drink for $6.
Perhaps most notable (and worrying) among all the excited reactions and memes online is the lack of skepticism regarding the fact that one of the biggest figures in pop culture — with an incredibly young and impressionable fanbase — is partnering with a fast-food corporation that has built its empire on the back of rising obesity rates, particularly in the USA.
Travis isn't the first celebrity to co-sign McDonald's, but he's the first to appear on the menu since Michael Jordan did in 1992. It's also not the first time streetwear has dabbled in the cross-over, as fast-food inspired customs and collaborations have long been a thing in the world of sneakers. You don't have to look further than Kith's collaborations with Coca-Cola or the In-N-Out craze a few years ago to paint a picture of streetwear's relationship with fast-food.
Still, while other social issues — such as racial and gender equality or the environment — are at the forefront of everyone's minds (as they should be) it seems health issues such as obesity have fallen off the general public's radar. According to the Center for Disease Control, child obesity affects 18.5 percent of all children and adolescents in the United States, which is around 13.7 million people. This figure has been rising steadily since 2011.
Scott's music might be made for adults, but the Houston native has cultivated a young and impressionable fanbase through collaborations with the likes of Fortnite and child-friendly merch that includes action figures, Cactus Jack costumes, and other light-hearted items. To call Scott the king of merchandise would not be an understatement, nor would it be incorrect to assume his targeting of young hip-hop fans (who will quite literally eat up whatever he brings out) is deliberate.
Scott's involvement with pop culture moments outside of hip-hop is why he regularly features at the top of the charts; his Nike collaborations quickly eclipsed Virgil Abloh's work with the brand. It's because of his young fanbase that Scott is the biggest name in pop culture at the moment. That's why this McDonald's collaboration just doesn't quite sit right with me, even after ignoring the fact that it's underwhelming. Scott absolutely deserves to get his bag and run with it, but should that come at the expense of his fans' health? I don't think so.
Of course, the Travis Scott x McDonald's partnership is not all bad, as both parties will also be supporting charitable organizations throughout the month-long partnership. While that should be commended, it's also not what will be the focus of the media coverage. A Cactus Jack co-sign legitimizes and lends an aura of cool to a brand that, ultimately, does little for the health of society.
Travis Scott gets paid, McDonald's continues to thrive, and America's obesity problem continues to expand.