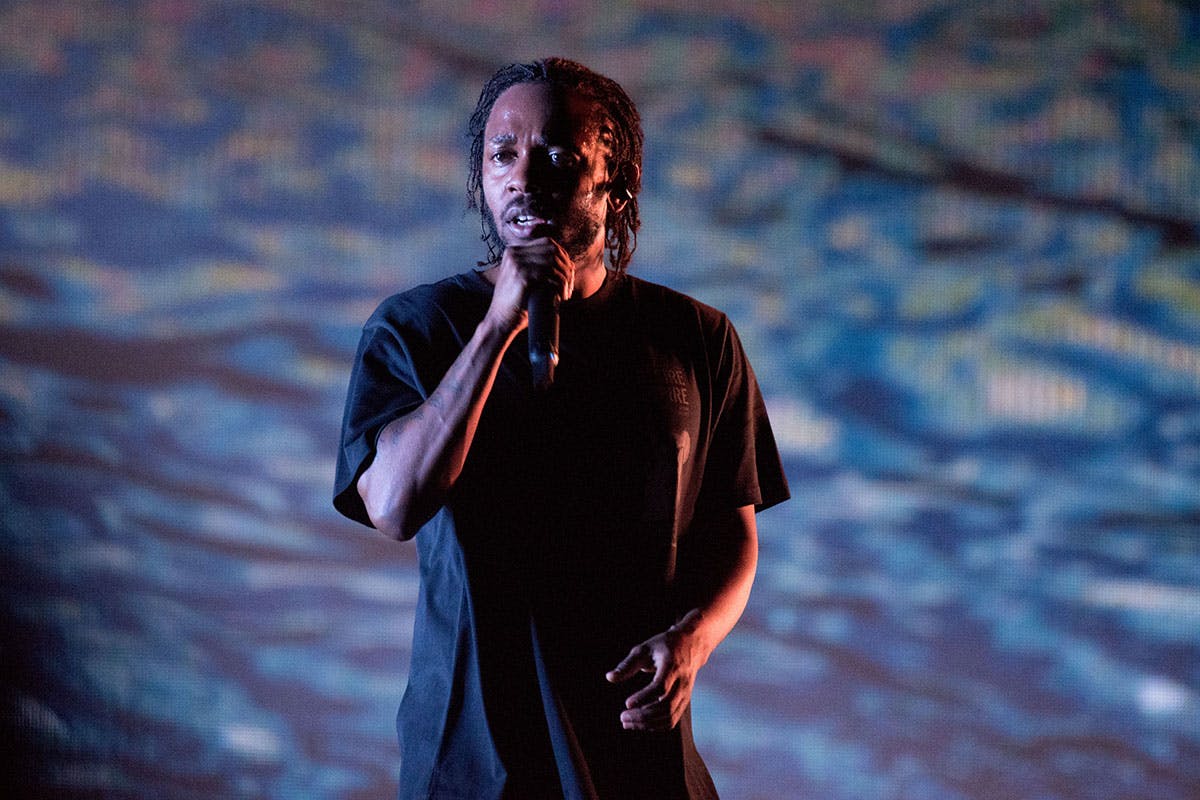 More than perhaps any other genre of music, the future of hip-hop will forever be tied to the past and usually, that's not a bad thing. If anything, the various ways that rap's most celebrated producers sample music from yesteryear is often a strength. Reimagining elements of obscure and classic songs alike has been the lifeblood of hip-hop since the early 90s, but when this process isn't handled right, bad blood can form between everyone involved.
Over the years, plenty of producers and record labels have failed to credit and compensate the artists who created the music they sample, leading to a flurry of legal disputes that often span years. As sampling technology continues to grow more user-friendly, the intellectual property laws that surround these cases are becoming more sophisticated too and in today's digital age, it's easier than ever to find out if someone's sampling your music without permission. Surprisingly enough, even the biggest names in hip-hop aren't entirely innocent in this regard either.
What follows is a selection of rap's most famous and influential cases of alleged plagiarism, ranging from the subtle to just plain ridiculous. Let this also serve as a warning to any up and coming beat makers who are thinking about lifting a few bars without permission first. As you'll soon learn, that shit ain't cheap!
Read on to discover ten rappers who were famously sued for using unauthorized samples.
1. De La Soul - "Transmitting Live From Mars"
The hip-hop collective De La Soul helped change the face of rap by looking to the past, incorporating a vast range of samples in their classic album, 3 Feet High and Rising. While this worked beautifully on the record, sampling was still relatively new at that point and the correct legal procedures were less clear then they are today. Because of this, some of the samples used weren't officially authorized, including a 12-second snippet taken from the Turtles' 1969 song "You Showed Me."
Soon after the album's release, former Turtle members Howard Kaylan and Mark Volman sued the group in a case that was eventually settled out of court. Some reports suggest that the payout reached $1.7 million, prompting many labels to avoid heavy sampling in the future to avoid these kind of financial nightmares.
2. Biz Markie - "Alone Again"
Back in the seemingly lawless days of sampling, Biz Markie's team brazenly looped music from singer Gilbert O'Sullivan to form the beat on "Alone Again," so it wasn't long before O'Sullivan sued Biz and his record label, Warner Bros. Records, for copyright infringement. Biz and the label tried their best to defend these actions, basically suggesting that it was ok to lift unauthorized samples because everyone was doing it. Unsurprisingly, the judge ruled in O'Sullivan's favor, but what might surprise you is that Biz jokingly called his following album "All Samples Cleared," a tongue-in-cheek move that downplayed the huge impact this case would have on the industry.
3. 2 Live Crew - "Pretty Woman"
In response to various accusations of obscenity, the Miami rap group 2 Live Crew recorded a parody version of Roy Orbison's "Oh, Pretty Woman," rapping deliberately offensive lyrics over the original song. The group's leader, Luther Campbell, tried to obtain clearance prior to the song's release, but publisher Acuff-Rose refused… so they just went ahead and recorded it anyway.
The subsequent lawsuit eventually made its way to the Supreme Court where it was ruled that the version recorded by 2 Live Crew was a parody and therefore qualified for fair use. By expanding the definition of fair use in this regard, it opened up new possibilities for artists who wished to sample music without official clearance in the name of 'humor.'
4. JAY-Z - "Big Pimpin'" ft. UGK
While we'll never know what all of JAY-Z's 99 problems are, we're pretty sure that quite a few of them involve lawsuits. Right now, he and Timbaland are in the middle of a court case against soul musician Ernie Hines and the rap mogul also faced legal action over his usage of the Roc-A-Fella logo too.
Perhaps his most famous legal battle of all though revolved around the 1999 hit, "Big Pimpin." Timbaland didn't credit Egyptian composer Baligh Hamdi for the sample he used and while this was later rectified, Hamdi's nephew still sued JAY-Z by claiming that his obscene lyrics violated "moral rights." Luckily for Hova, American courts threw the case out in 2018, almost twenty years after the song was first recorded. That's big pimpin, right there.
5. 50 Cent - "In Da Club"
Clearly, 2 Live Crew learned something from all the time they spent with lawyers over the "Pretty Woman" case because founding member Luther Campbell went on to later sue 50 Cent for allegedly lifting the "birthday" intro from their single "It's Your Birthday."
Although the judge threw this case out, Fiddy himself later sued rapper Rick ross for using his own "In Da Club" beat on a freestyle track. That too was dismissed because 50 Cent doesn't own the copyright for his biggest song, leaving him with less than two cents to rub together as he left the courtroom.
6. Mac Miller - "Kool-Aid & Frozen Pizza"
On his third mixtape, K.I.D.S., Mac Miller allegedly lifted the entire instrumental from Lord Finesse's "Hip 2 Da Game" for his own song "Kool-Aid & Frozen Pizza." Mac in turn complained that Finesse didn't clear the original sample of Oscar Peterson's "Dream of You," creating even more bad blood between the two which culminated in court.
The young rapper didn't directly profit from the song in question because it was included on a mixtape and not an official release, but that didn't matter to the courts, and so Mac eventually had to settle the $10 million lawsuit. Imagine all of the frozen pizza he could have bought with that.
7. Kendrick Lamar - "Rigamortis"
Like fellow hip-hop heavyweight JAY-Z, Kendrick Lamar has also been accused of using unauthorized samples more than once in his career. The not so "good kid" has faced allegations from Bill Withers, photographer Giordano Cipriani and Eric Woolfson of The Alan Parsons Project in the past decade alone.
The first notable case of plagiarism that Lamar was wrapped in involved a sax riff from "The Thorn," a jazz track first performed by pianist Eric Reed and drummer Willie Jones III. Kendrick allegedly flipped that segment into a trumpet riff on the song "Rigamortis" from his debut album, Section.80. The details of this particular court case were kept under wraps, but we do know that the initial lawsuit asked for $1 million in compensation. DAMN indeed.
8. Chance the Rapper - "Windows" ft. Alex Wiley and Akenya Seymour
Chance the Rapper lived up to his name when he took a gamble and sampled unauthorized music from Abdul Wali Muhammad on his debut mixtape, 10 Day. Like many others before him, Chance probably assumed that there would be no legal issues here due to the fact that the mixtape in question was free, but that didn't help the star when Muhammad sued him for willful copyright infringement anyway. Ironically enough, Muhammad now practices criminal and civil rights law himself, which probably gave him a better chance in court.
9. Nicki Minaj - "Sorry"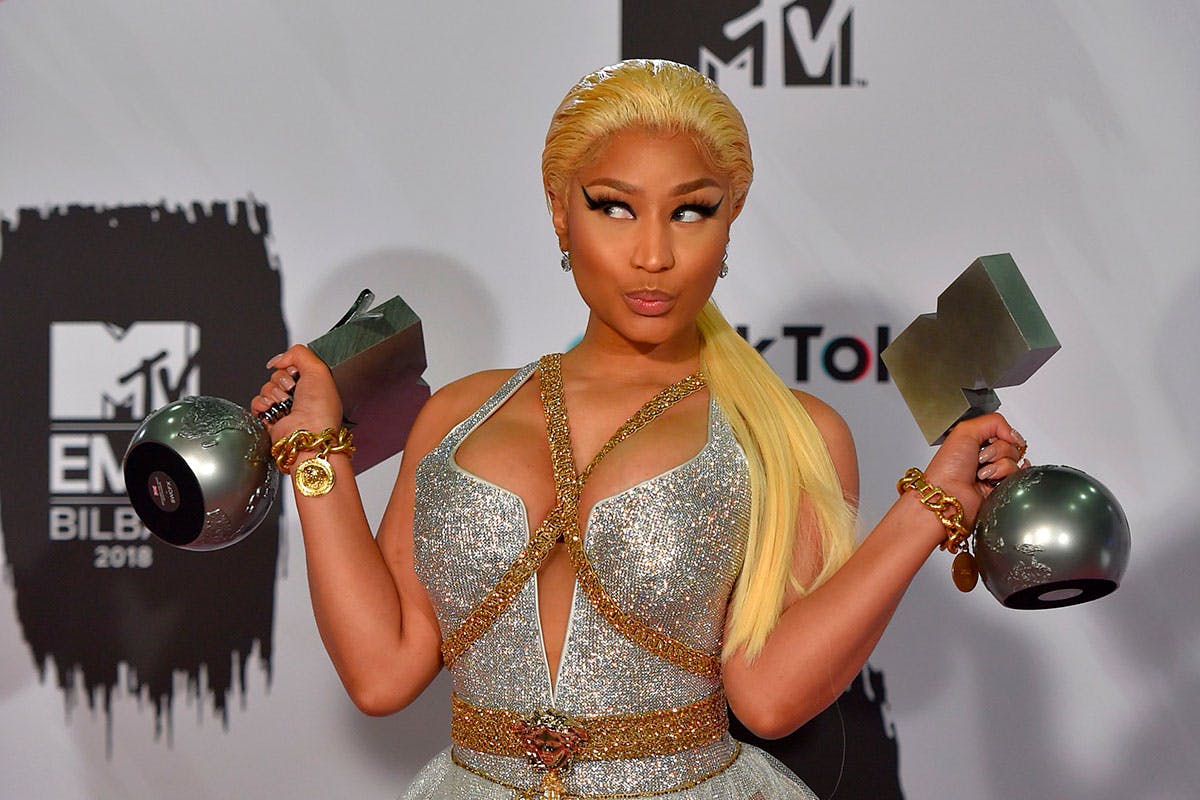 One of the main reasons why Nicki Minaj delayed her Queen album so much last year was because she was waiting for clearance from Tracy Chapman regarding a sample used on the song "Sorry." When it became clear that the singer wouldn't give her permission, Minaj released the album without the unauthorized track, but it still managed to surface online anyway and was even played by some radio stations too.
Chapman subsequently filed a copyright infringement suit against Nicki who clearly isn't feeling that sorry because she's since denied the claims, stating that her interpolation of Chapman's "Baby Can I Hold You" is protected by the fair use doctrine.
10. Kanye West - "Ultralight Beam"
Given that Kanye West first rose to fame as a sample-loving producer, it should come as no surprise that he's faced his fair share of lawsuits in this area too. While copyright cases regarding "New Slaves" and "Bound 2" might number among the most famous, perhaps the strangest one of all surrounds a sample he used on "Ultralight Beam," the opener to his 2016 album, The Life Of Pablo.
After the prayer spoken by a young girl called Natalie Green went viral in 2016, West sampled her voice on the track. Surprisingly enough, he actually did the right thing and asked her parents for permission, but in hindsight, it turns out he called up the wrong ones. Instead of reaching out to her adoptive parents, Andrew and Shirley Green, 'Ye cleared the sample with her biological mother, Alice Johnson, even though she didn't have the right to do so. Allegedly, Johnson also didn't receive payment for the authorisation either, creating a dark and twisted mess that's still going on today.