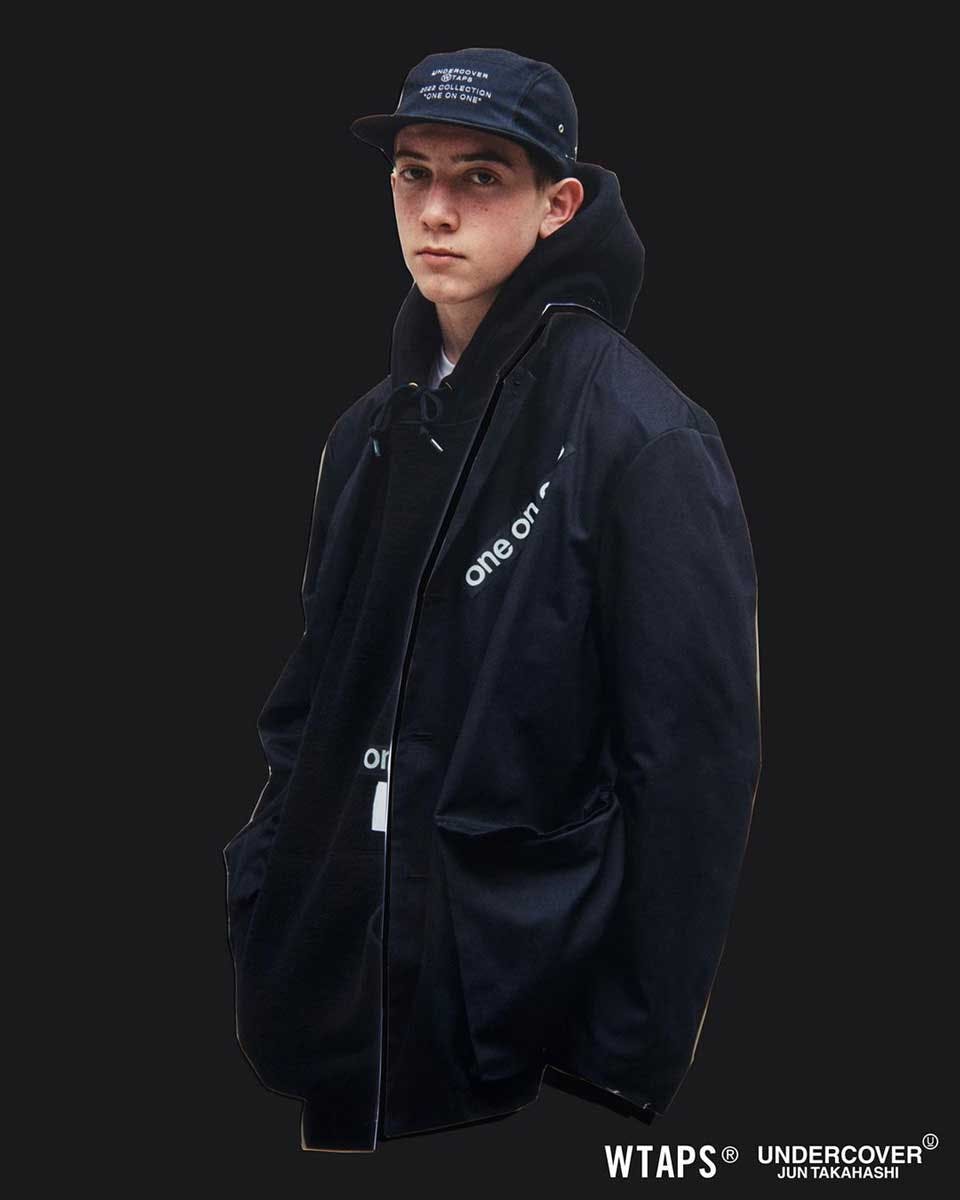 Here's to new beginnings! After over two decades apart, Ura-Hara OGs UNDERCOVER and WTAPS are finally reuniting for a collaborative collection, starting off 2022 on a strong note.
Both Jun Takahashi and Tetsu Nishiyama, founders of UNDERCOVER and WTAPS, were active in the early proto streetwear scene of '90s Harajuku, mingling with influential peers like NIGO and Hiroshi Fujiwara while shaping the nascent sub-culture's taste for punk, hip-hop, and Western clothing companies like Stüssy.
Takahashi formally launched UNDERCOVER in 1993 after spending a few years tinkering with various creative outlets (including NOWHERE, the store he opened with NIGO) while Nishiyama tooled around with the Harajuku gang for a while, eventually rolling out WTAPS in 1997.
Though Takahashi quickly took his label to the runways of Paris and beyond — with a little help from mentor Rei Kawakubo — Nishiyama was content to focus on garment development, meticulously reproducing and updating decades-old military clothing.
Eventually, UNDERCOVER became one of the first companies to successfully straddle the realms of streetwear and so-called "high fashion," selling its wares in both indie boutiques and international retail conglomerates and getting plenty of people interesting in "Japanese streetwear."
WTAPS, meanwhile, spent the first few years of its existence developing some of the most high-spec militaria apparel on the market, eventually embracing a looser streetwear feel in more recent collections.
Its early designs are still coveted by collectors, since Nishiyama now tackles a different market with both contemporary WTAPS and his casualwear line, Descendant.
Back in the early 2000s, though, UNDERCOVER and WTAPS were enjoying the fruits of their swift successes and partnered for some collaborative goods.
They issued T-shirts, jackets, cargo pants, and other basic garments that brought together each brands' ethos — nothing too fancy by today's standards but this was what you did back in the Ura-Hara days.
Now, over twenty years later, the pair are back at it, preparing to launch a new joint effort on January 8, 2022.
About a week and a half out, UNDERCOVER and WTAPS both teased what appears to be a concise collaborative capsule on Instagram, comprising a cap, coat, jacket, hoodie, adjustable zipper trousers, and high-cut sneakers at the very least.
Laden with a "ONE ON ONE" motif, the dark navy-tinged designs feel less like a throwback to the good old days and more like a statement of shared respect. A worthy consideration, given how far they've both come.