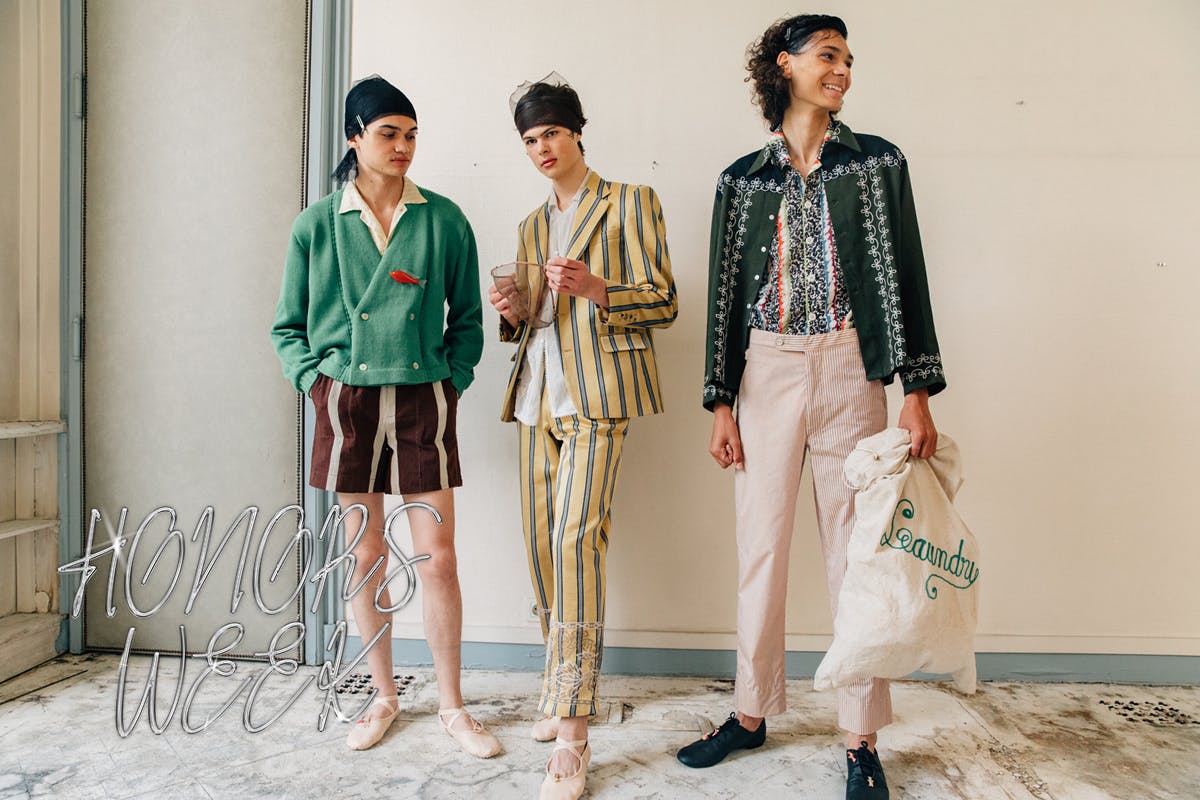 Highsnobiety's Honors Week is a celebration of the women — particularly those who are trans and BIPOC — who have pushed our culture forward. This Women's History Month, we've tapped six guest curators to go deep on the issues they care about and to spotlight their favorite women and nonbinary creators.
Women are still underrepresented in fashion leadership. Last year's "The State of Fashion" report by McKinsey & Company and the Business of Fashion revealed that there are seven male executives for every one female executive. So while it may seem like we have made moves in terms of women's rights and representation, the statistics are proving otherwise. The same can be said of the sneaker industry, with an embarrassing lack of women leadership which results in a lack of access to kicks and "women's exclusives" that no one asked for.
Clearly, there is still a lot of work that needs to be done to achieve full gender parity in the industry, but one thing we can actively do now is to support and celebrate women-owned brands — it's about time we flexed those female-founded fits even more.
This list is by no means exhaustive, instead, it's a roundup of some labels that we're personally into at the moment.
From the quilt upcycling at Bode to tube sock-themed merch from Cactus Plant Flea Market, read on to see some of our favorites women-owned brands right now.
Ahluwalia
Combining her Indian-Nigerian heritage with her London upbringing, founder Priya Ahluwalia tackles issues of diversity and sustainability through vibrant upcycled menswear looks designed using deadstock fabric. For her 2021 collection titled "Liberation," Ahluwalia collaborated with Lagos-born British graphic designer Dennis McInnes to weave references to 1960s protests in Nigeria and the current Black Lives Matter movement through colorful patchworks and visual statements inspired by infographics, news stories, and archival posters.
Aries
Founded by Italian-born Sofia Prantera with illustrator Fergus Purcell (the creator of Palace's Tri-Freg), the cult label is a hybrid of their creative visions centered on streetwear burgeoning subcultures, with skateboarding, electronic music scene, and cyberpunk very much present in Aries' DNA. The '90s and 2000s rave culture and heavy metal music inspired its current unisex collection, which is clear in its tie-dye, space-dyed knits, and bandana print pieces.
Bode
Since her Fashion Week debut in 2018 (where she became the first female designer to show a collection at New York Fashion Week: Men's) Emily Bode's namesake brand has ranked up the accolades, winning the CFDA/Vogue Fashion Fund Emerging Designer of the Year title in 2019, landing on Forbes "30 Under 30" list the same year, and most recently, winning the first Karl Lagerfeld Innovation Award as part of the Woolmark Prize. Bode's designs are rooted in the designer's affinity for vintage aesthetics anchored by her love of history, tradition, and storytelling (her SS20 collection was inspired by her great-great-great uncle who worked for the circus). Her hand-made, upcycled clothing has also gained Kendrick Lamar, Harry Styles, and Jay-Z as fans, Safe to say, Bode is one to watch.
Wales Bonner
Grace Wales Bonner is lauded for her incredibly well-researched collections — with clothes that back it up. As our Editorial Director, Christopher Morency puts it her "collections are never made up of banal clothing with overly complicated narratives. Instead, she lets her research — deeply rooted in black culture — lead the way."
Wales Bonner's work is focused in Blackness and the Black diaspora. Her previous collections have been inspired by African-American artists and writers, Afro-Cuban aesthetics, and most recently by her Black British heritage with her Lovers Rock collection paying homage to the 1970s musical genre. The designer is also known for her ability to blur the boundaries between sportswear and tailoring, which is particularly evident in her ongoing adidas collaboration.
Martine Rose
Jamaican-British designer Martine Rose has described herself as "probably the best designer in the world" (or at least, her T-shirt did) and we can't say we disagree. She has established herself as an influential name in contemporary menswear since the launch of her label in 2007, having brought a unique perspective on streetwear with her fearless approach to design and collaborations—from her bold spin on the Nike Monarch to her eye-popping collection with Napajiri.
Feng Chen Wang
"I always like to start something from zero. I want to totally redesign everything," Feng Chen Wang tells Highsnobiety. This urge to deconstruct is clear from looking at her collections, especially her recent collaborations with Levi's and Converse. Of her SS21 collection, the Chinese-born, London-based designer says the collection is a "joining of ancient and modern, natural and synthetic, and a connecting of our past, present and future selves."
Marine Serre
Marine Serre is everywhere right now. Thanks to co-signs from Dua Lipa, Kylie Jenner, and an ASAP Rocky's AWGE collab, as well as an appearance in Beyoncé's "Black Is King" video, it was hard not to notice the French designer last year. In fact, Lyst made it officially, naming her namesake label the world's number one breakout brand for 2020.
Serre started the brand in her apartment, with only the help of her boyfriend. Now, thanks to winning the LVMH Prize in 2017, the brand has expanded to a team of 30 and a Paris studio. While 2020 was a good year for Marine Serre, we predict she's only getting started.
Cactus Plant Flea Market
CPFM founder Cynthia Lu has often been compared to Martin Margiela. Not because they have similar aesthetics, far from it, but because both are elusive designers who prefer to maintain a certain anonymity — they simply let their designs do the talking. Since Lu's unique visual language and offbeat approach to design stands on its own, it's no surprise she has made fans out of everyone from Travis Scott to Kanye to Pharrell (who has been a long-time endorser of the brand).
Want to keep browsing? Head to the Highsnobiety Shop for more products that we love. Highsnobiety has affiliate marketing partnerships, which means we may receive a commission from your purchase