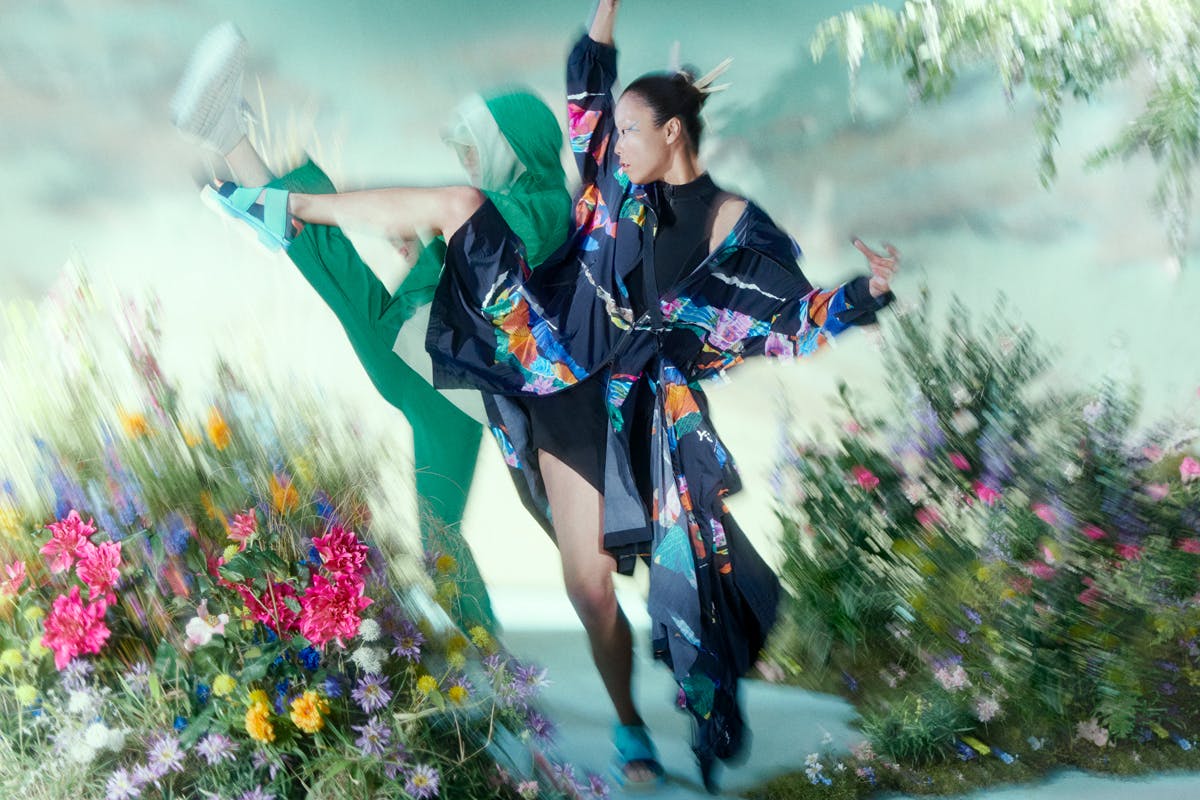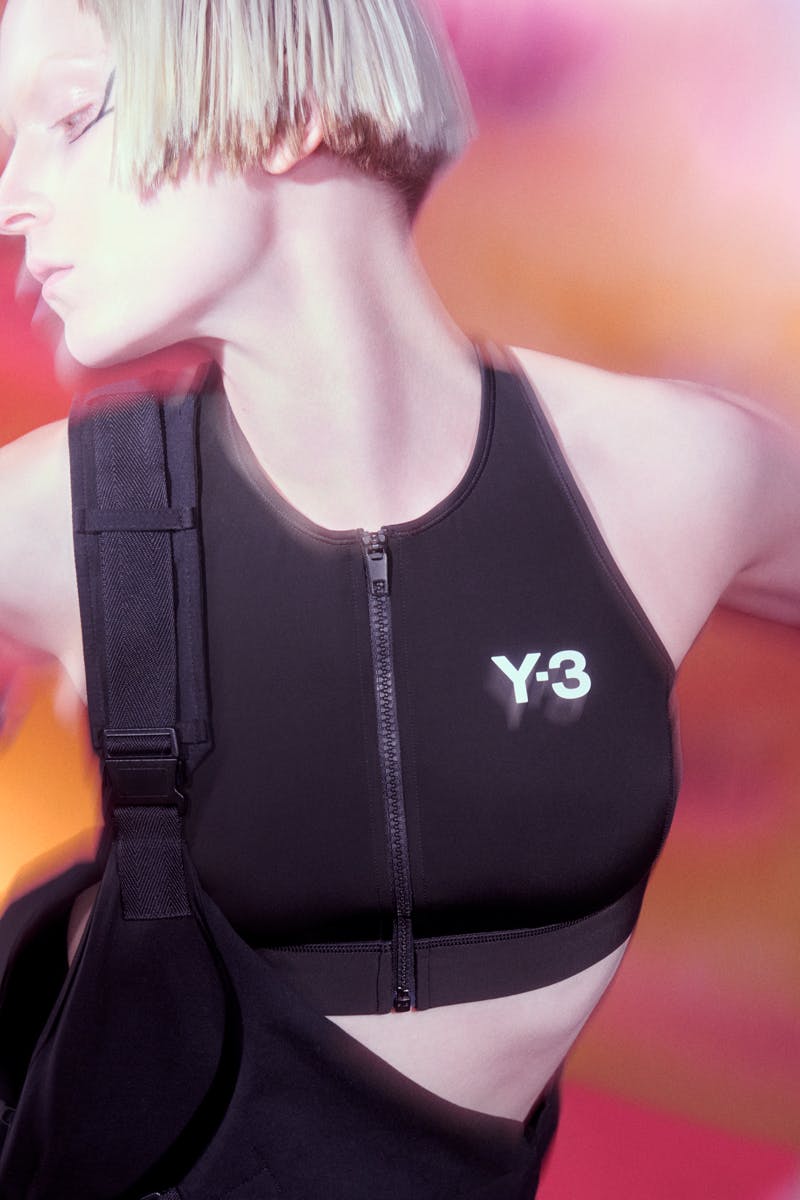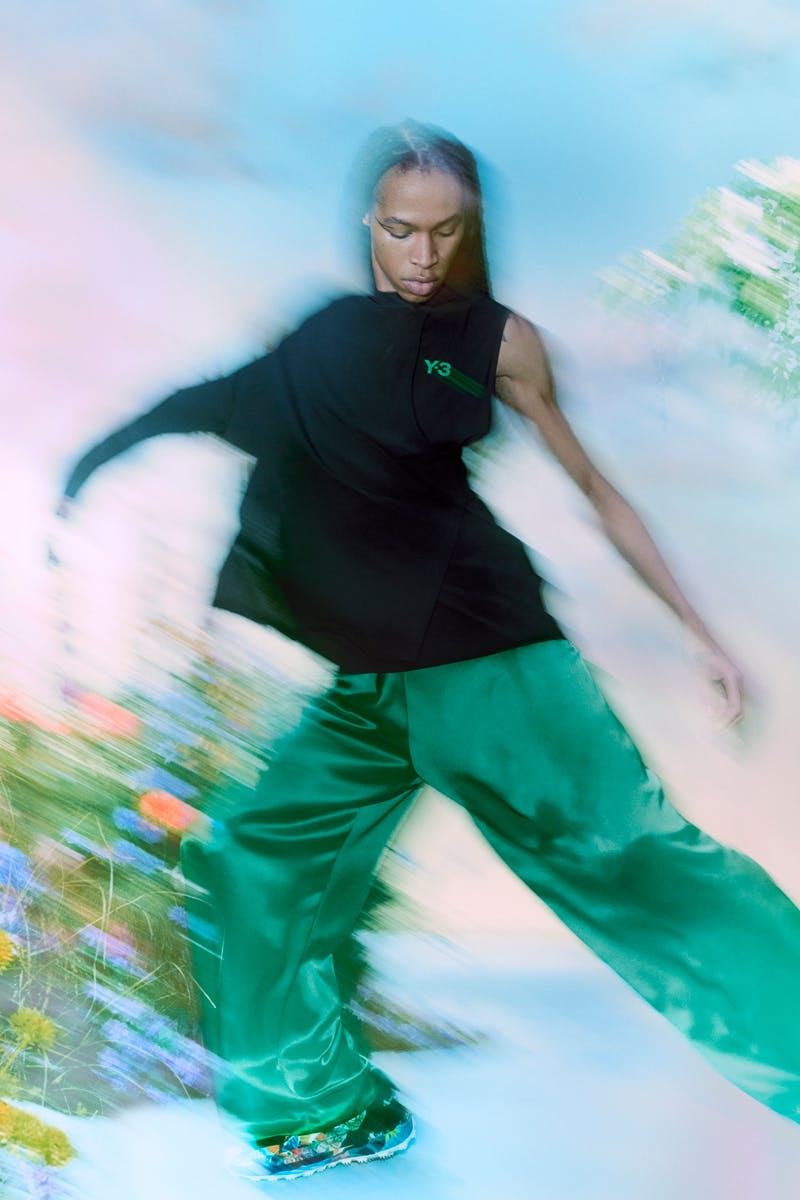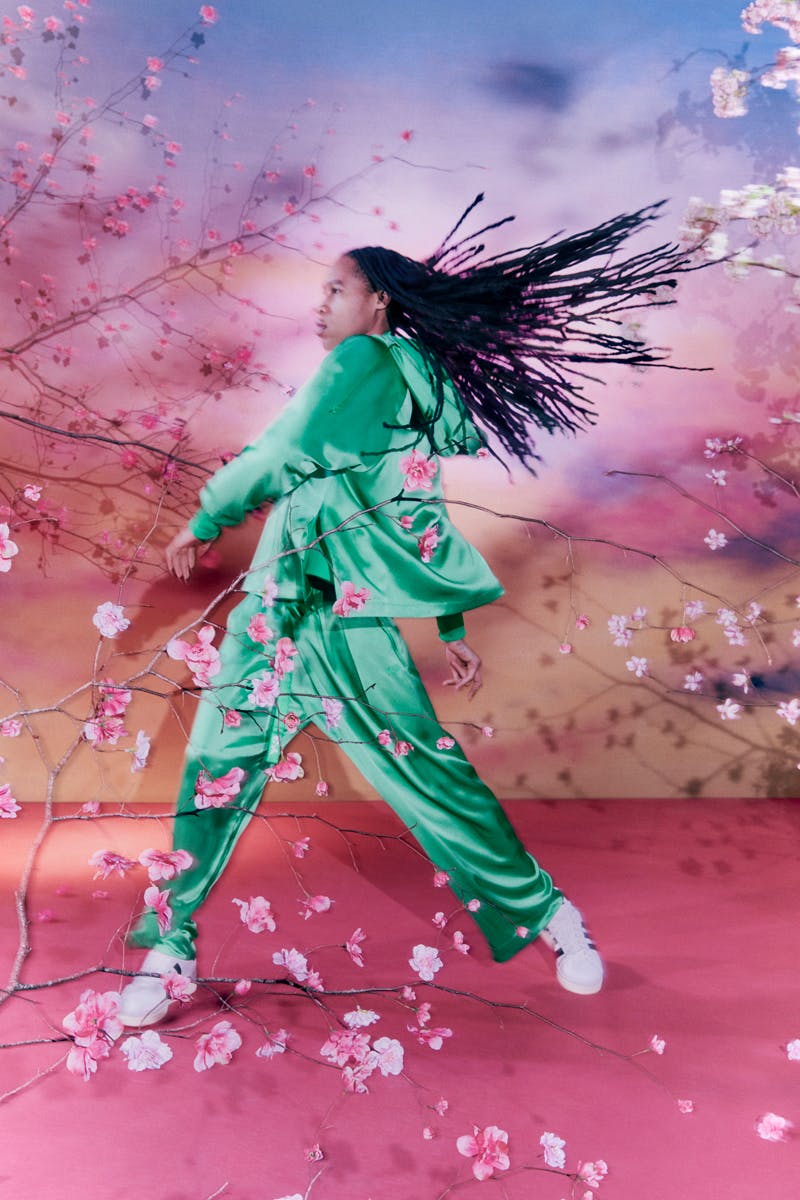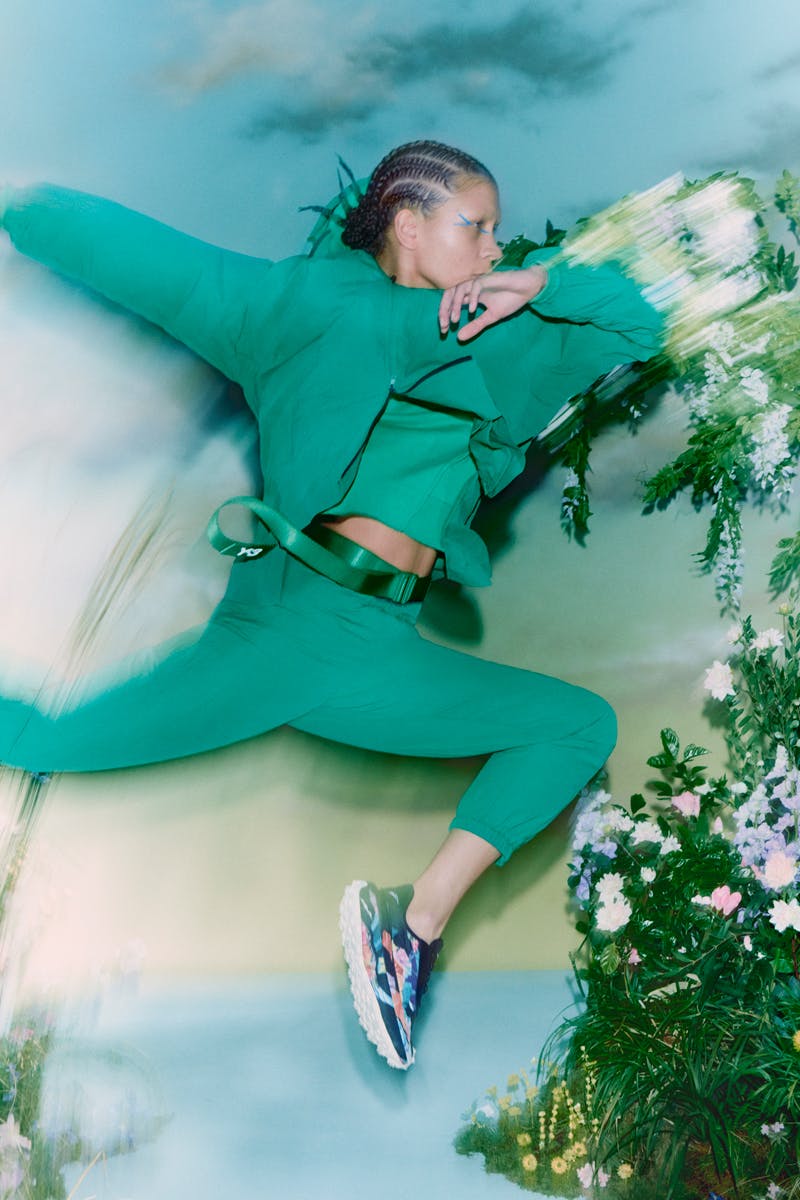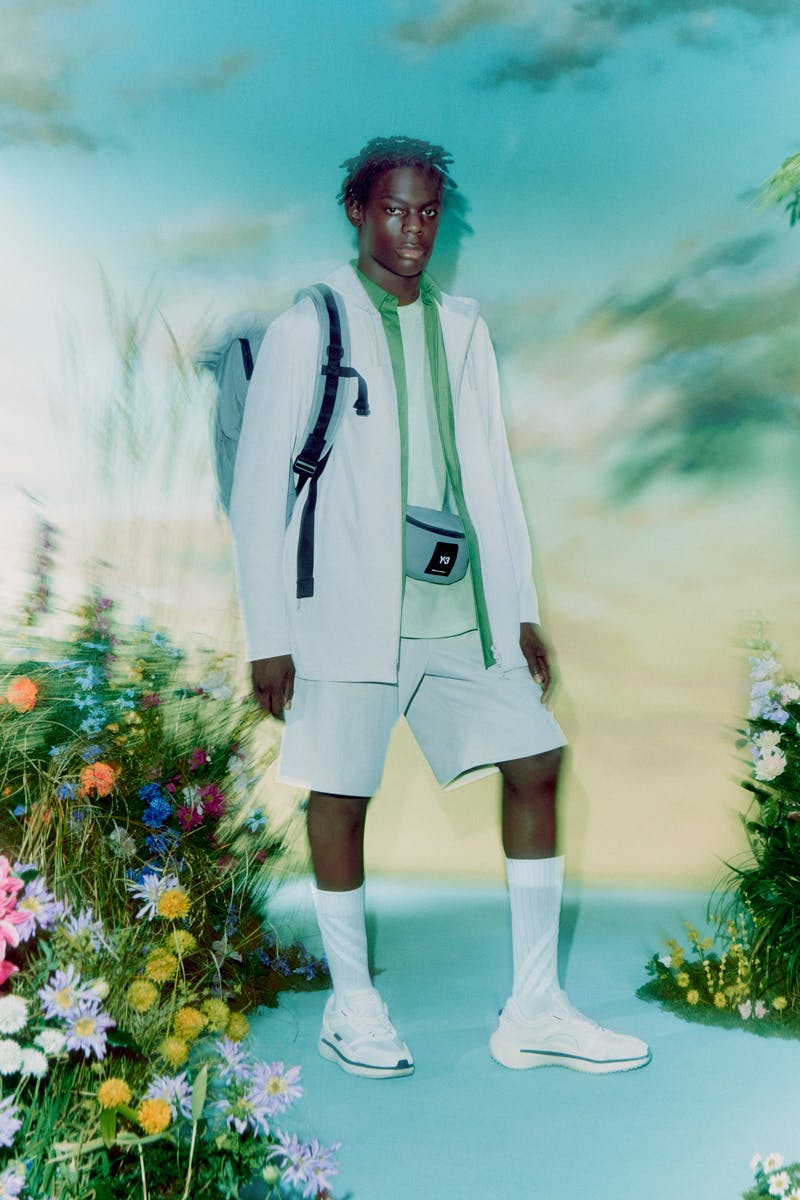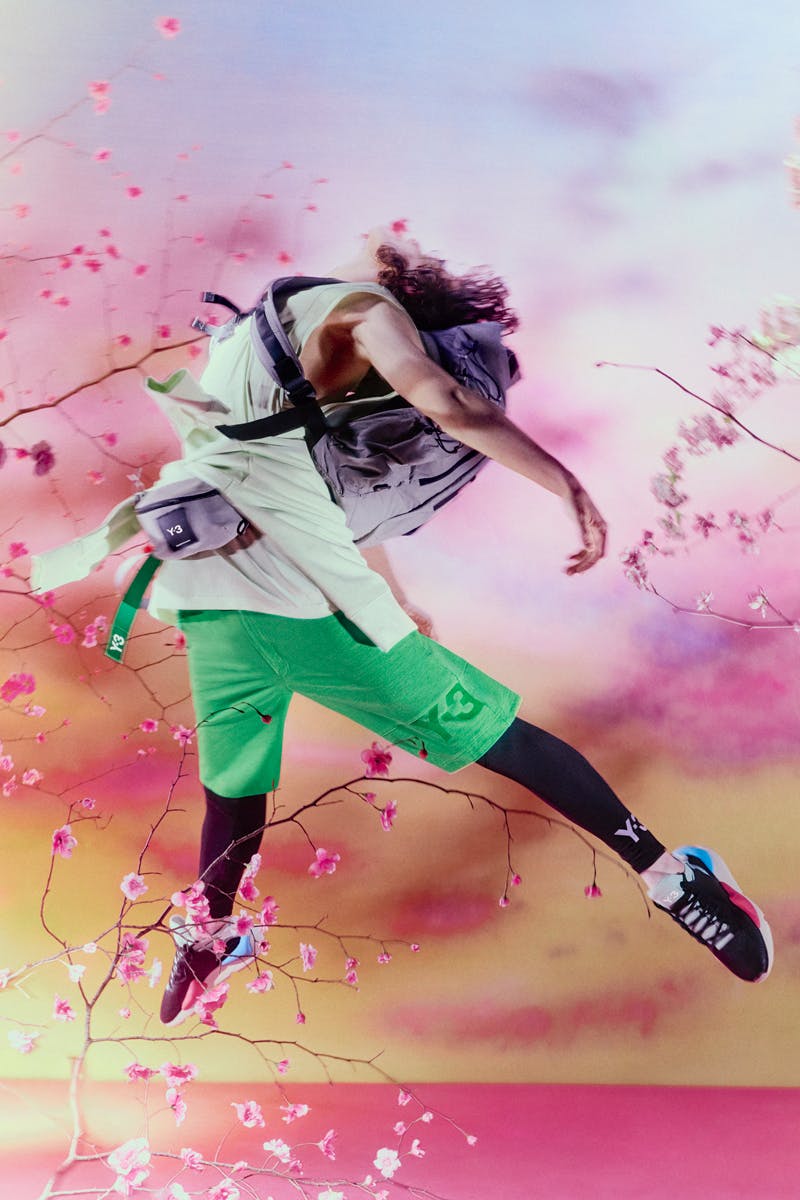 Yohji Yamamoto, one half of Y-3 (the other half is adidas if you didn't know), best sums up the second part of Y-3's Spring/Summer 2022 collection: "With one eye on the past, I walk into the future."
Much like Y-3 SS22 Chapter 1, SS22 Chapter 2 is just another way of celebrating 20 years of adidas and Yamamoto's linkup.
However, unlike Chapter 1's dark aesthetic and the Real Madrid collab's football vibes, Y-3's Chapter 2 doesn't shy away from color or bold prints. No goalkeeper jerseys here, though (sorry, footie fans).
In the sarcastic words of The Devil Wears Prada's Miranda Priestley, "Florals for springs? Groundbreaking."
But, Y-3's florals are actually kinda cutting-edge, considering they mash up the brand's past designs into an entirely new print – a little concept that partnership calls "Transformative Optimism."
In the soon-available Chapter 2 collection, lax sportswear becomes the usual suspects of Y-3's apparel offerings.
Silky tracksuits, oversized tees, and cozy shorts showcase the collection's various greens atop models abstractly leaping and dancing, all in favor of Yamamoto's free-flowing ethos.
Y-3 Chapter 2's sneakers, like the new Y-3 MAKURA, are solid picks for your Spring 2022 kick rotation, presenting easy cops of neutral and floral sneakers without the stresses of bots and Ls.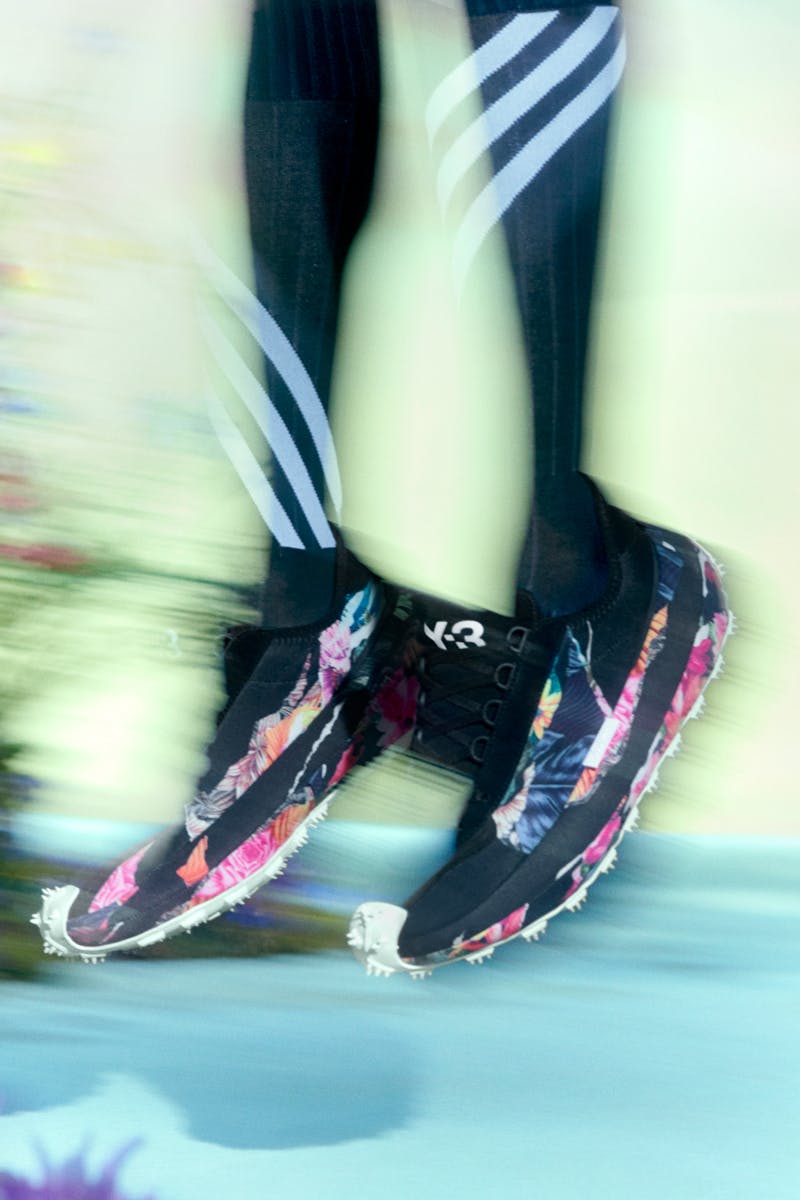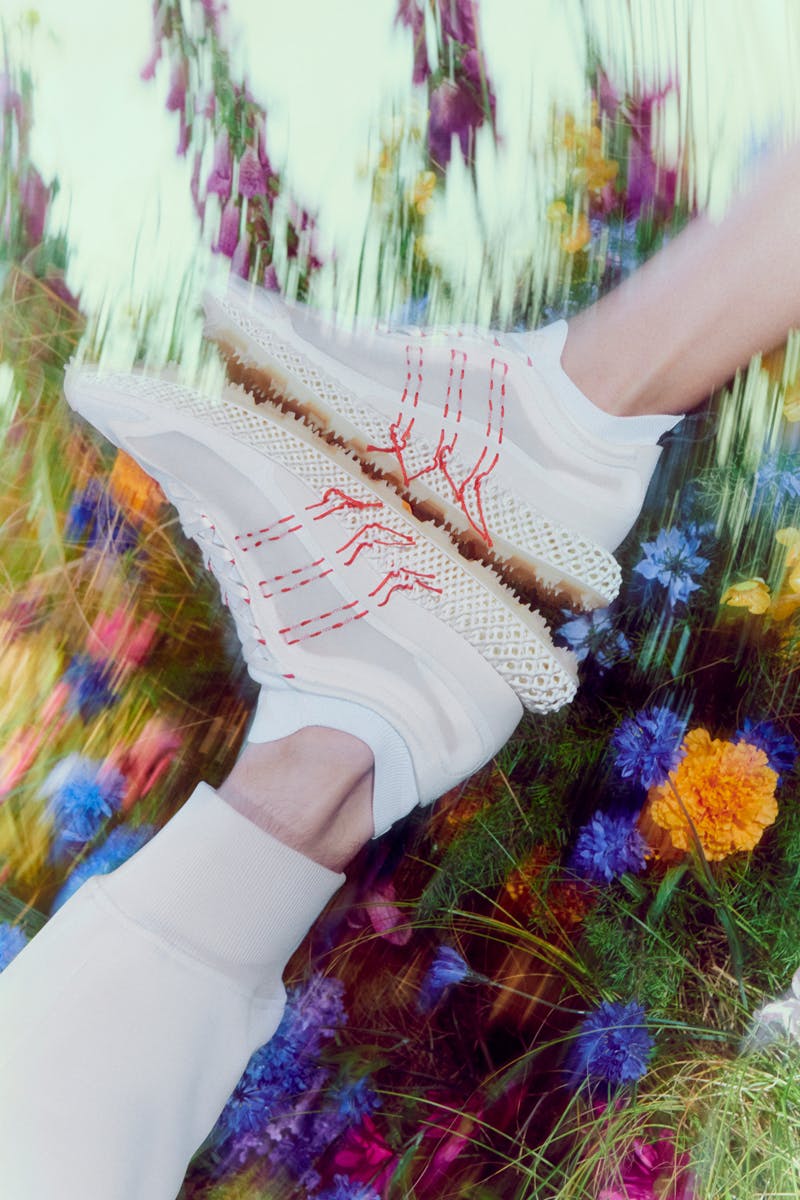 But, the collection's sandal ultimately gets you in the spring mood, as its season-approved color-blocked design and platform sole ooze of prime transitional season essence.
Warning: Y-3 is an expert in looking to the past and introducing florals for spring. Other collabs should not try this at home.