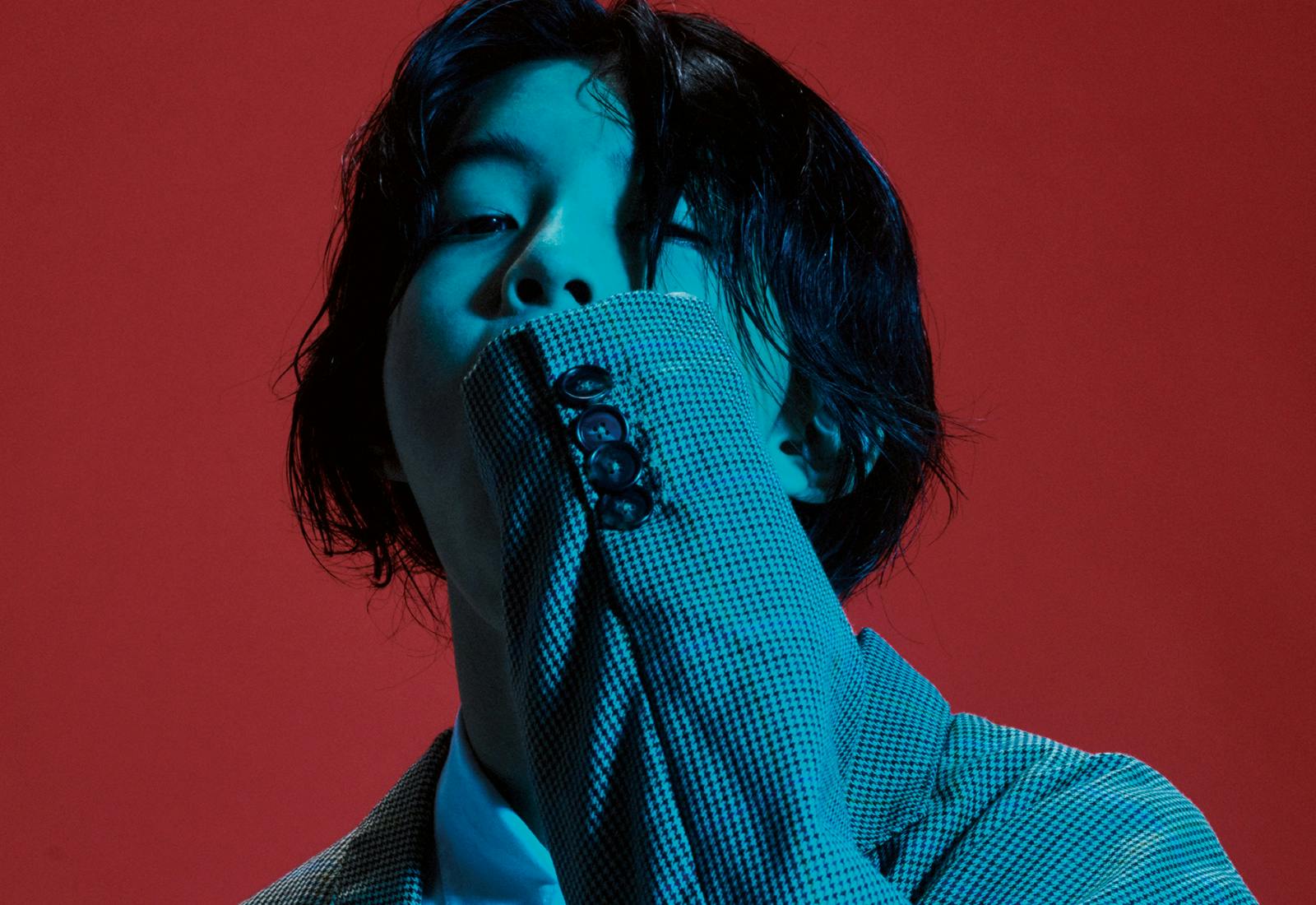 Highsnobiety / Mitsuo Okamoto
This story is from the Issue 03 magazine of Highsnobiety Japan. Buy it here.
A boy of humble beginnings, YOSHI is the 16-year-old artist and visionary trailblazing a path for Asia's next generation. Born to a Chinese father and Japanese mother, he caught the attention of Virgil Abloh at an Off-White™ store opening in Tokyo's Aoyama neighborhood – an encounter YOSHI regards as one that completely changed his life. A figurehead of today's zeitgeist, Abloh's catalytic nature was enough to ensure that a single photo helped cement the young man's trajectory.
Mimicking the all-encompassing creative approach pioneered by the likes of NIGO and Hiroshi Fujiwara, YOSHI is ushering in a new precedent for achievement in the 21st century. At only 16 years old, he exemplifies the contemporary polymath, defining his personal style through a multitude of creative outputs; designing, painting, singing – the list continues, almost indefinitely. YOSHI is testament to the benefits of relentless drive.
Having walked for the likes of Yoon Ahn's AMBUSH and Helmut Lang, the young dreamer is projected to become synonymous with the contemporary fashion circuit. Parallel to this, YOSHI has also released an album, SEX IS LIFE, and recorded a video for one of its songs together with 88rising. As if that weren't enough, he also made his acting debut as Tarō, the lead character in Tatsushi Ōmori's Tarō no baka (Tarō the Fool).
Read the full interview below to learn more about YOSHI and his unchartered rise to the top.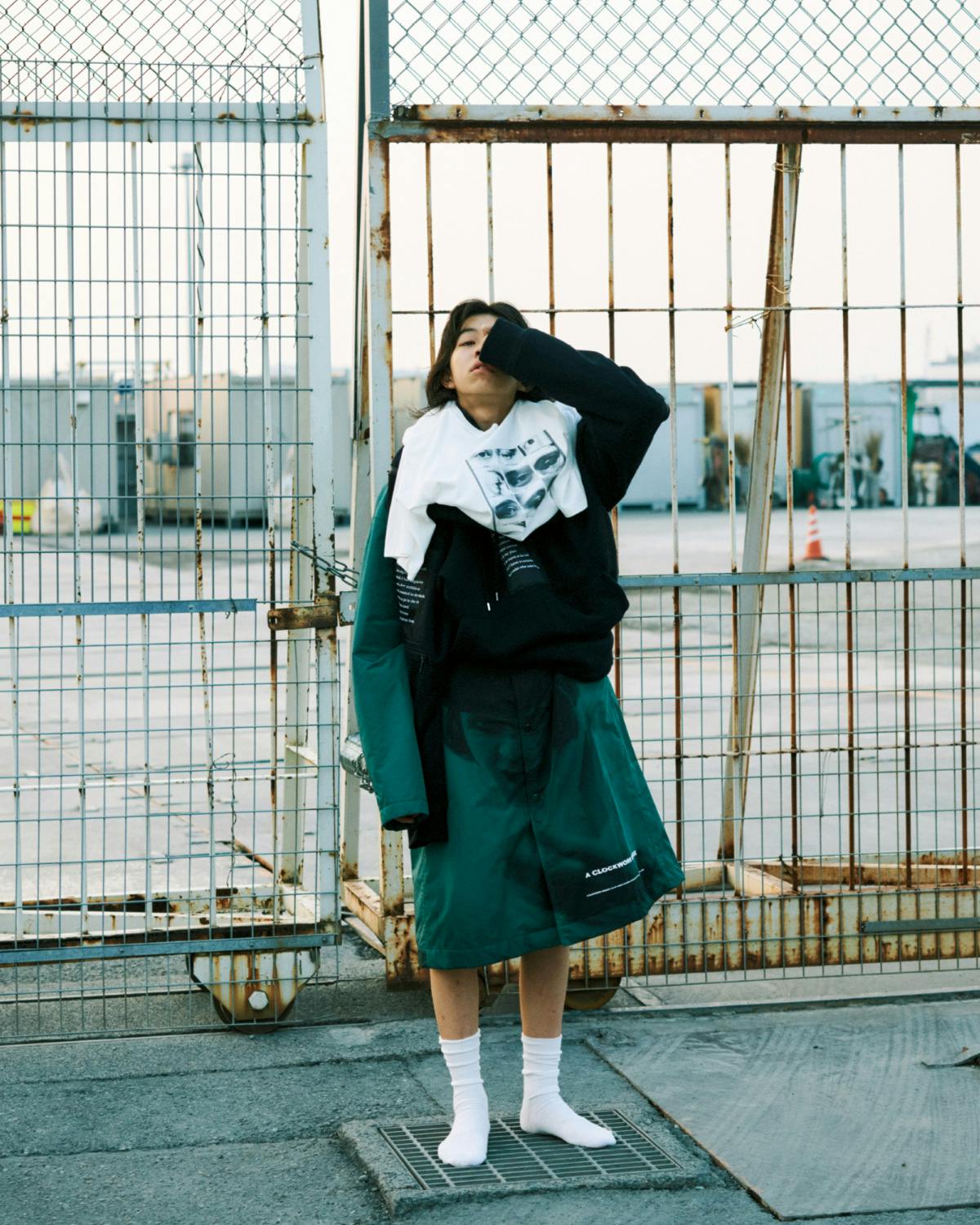 What sort of environment did you grow up in?
People ask me this a lot – to be honest, nowhere special. I am from a normal family. My mom works at a local company and my dad is a product designer.
How and when did you decide to begin working in this industry?
One year after meeting Virgil [Abloh], I began noticing that this was a place where I could be. Until then, I was just another "fashion kid" and never really thought of communicating this to the world. However, once I began receiving feedback, it started to make me feel as though this was where I could express and develop myself best.
How would you describe your personal style?
I am not entirely sure. Recently, I met a lot of different people, and I always based my personal style on how I felt about their philosophy, and whether or not I could sympathize with it. These ideas of how I feel about people – or see them, for that matter – may not be right, but this quality has something very YOSHI about it. People who earned their names through social media tend to stay in a sort-of box. This box is the digital world. But life happens outside of this box... you really exist! It's important for me to shape myself in the real world.
What are your opinions on the fashion industry?
To be honest, I feel like it has grown to become very uncool, and I think this all starts and ends with accessibility. Nowadays, everybody can attend shows, not just A-listers or people who actually work in the industry. This makes me want to activate the Japanese fashion scene more. I want to bridge the gap between Japan and the rest of the world, so that I, and many others, can continue to work abroad.
How does what you do match the international market?
My agency's president told me that I could be bigger than Justin Bieber... which Asian has ever been bigger than Justin Bieber?! I would like to prove with the work I do that Japan's people can reach levels like this, too. The goals you set have to be updated as you go. Now I am doing whatever I can do freely, constantly striving to figure out a new style and define a new me. I believe that all teens should do the same!
As you are also deeply interested in art, could you tell us what you think about this industry?
Even though most people around me told me to study art, I believe that art is a sense or feeling natural to everyone, controlled purely by ourselves. Such a sense is not earned through studying, right? Some people talk about the logic in art, but the practice of it is more instinctive.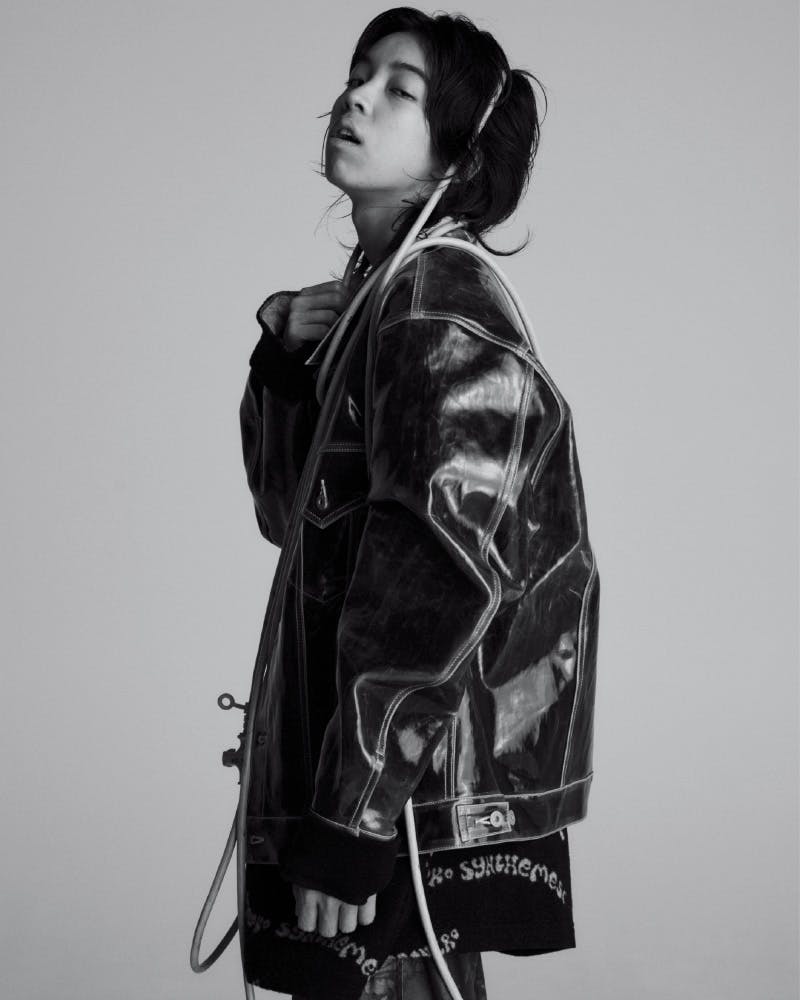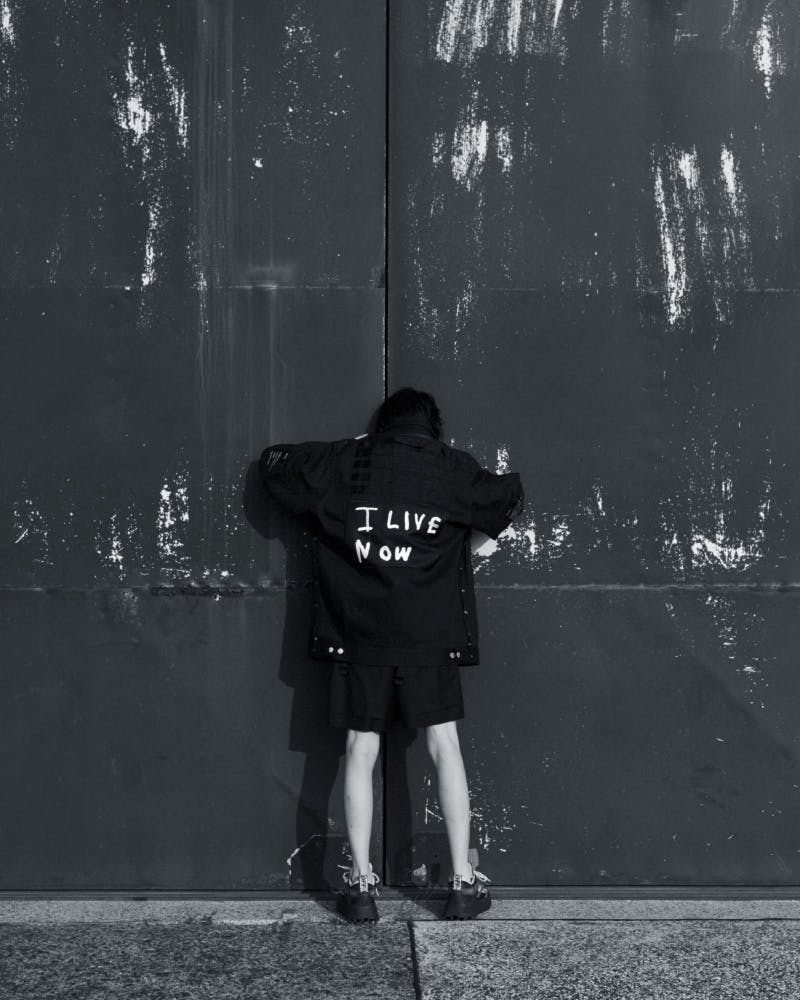 You recently released an album, SEX IS LIFE. When did you start working on it?
I had my first recording session on 18 May, 2018. I wasn't thinking of releasing an album at the time, I was just in the studio with Matt Cab [the J-Pop/R&B singer-songwriter who produced the album] and it all happened rather spontaneously. We just did it.
What's your process like?
I decided on the themes, we crafted the lyrics together, and Matt designed the sounds. But I want to change this process, because I remember Miyashita-san from TAKAHIROMIYASHITATheSoloist saying that he sketches where his mind takes him before deciding on a theme. Music is free, and deciding on a theme early on might limit its advance somehow.
Songs like "CHERRY BOY" are very aggressive, yet the album also features more groovy, gentle R&B numbers. Did you plan on including so many genres?
I wanted the album to be genre-less. An album is much like a film – it's hard to explain, but stories follow one another before connecting to create a single narrative. Some songs come from me, and others come from me seeing myself from a different perspective.
If you could say anything to the people of your generation, what would it be? 
I want them to do whatever it is they love to do. It doesn't matter what other people think.
For your debut, you played the leading role in the film Tarō no baka. This is quite a big leap for a new actor...
The director never told me what I should do, or how I should be. He simply told me the role I was playing, and from that point I understood exactly what he needed. At first I was worried, but after we shot the first scene, I felt very confident.
Are you worried about what the critics might say?
I am merely a performer. The people will always decide what is good and bad. I also don't feel it's about me, necessarily, but more about how the audience feels and talks about the film. But yes, maybe I am a little concerned about what they could say.
Is there anything you are planning to do to help create a better world?
I think before I can begin creating a better world, the world first needs to understand a little more about me. But of course, eventually, I would like to be credited as that guy who helped create a better world.